A community of young social innovators that transform intention into action.
Social Impact Award, founded in 2009, runs education and incubation programs in more than 15 countries in Europe, Africa and Asia to support early-stage social entrepreneurs in developing and implementing innovative business solutions to tackle the most important societal challenges of our times. We do so by hosting events and organizing workshops to raise awareness for social entrepreneurship, teaching the necessary skills to navigate from vague intentions to promising ventures, providing access to networks and promoting the best teams with the Social Impact Award.
---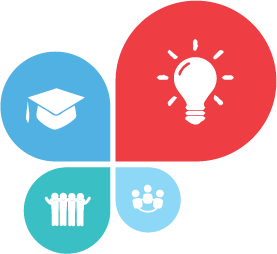 Awareness
We create awareness around social entrepreneurship as a potential career.
In 2020, we reached 2,500,000+ people online, and offered our program to 14 countries and 134 cities around the world
Education
We provide the youth with the necessary input to found a social enterprise.
In spring 2020, we conducted 150+ workshops & events reaching 5,100+ participants both in person and virtually.
Community
We enable the youth to get feedback from experts and peers.
In 2020, our ventures received 36,000+ votes online for our yearly Community Voting, and we gathered 300+ members of our community at our annual SIA Summit. We collaborate with 1,000+ partner organizations worldwide and have fostered 860+ alumni ventures.
Support
We support the youth with know-how, incubation, and pre-seed funding.
In 2020, we received 550+ applications to our incubation, in which 120 impact ventures took part. We awarded the 52 most impactful ventures.
---