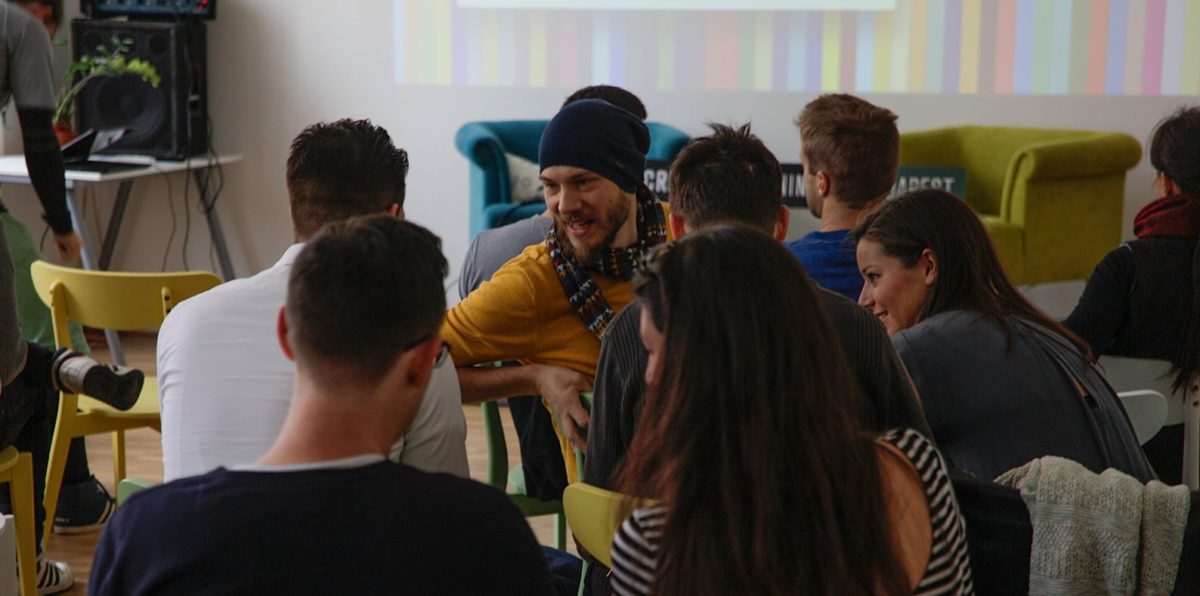 5 places to connect with changemakers in Budapest and beyond
Social entrepreneurship is a cool concept. But, if all you have seen so far are lecture rooms at the Uni and mildly boring corporate offices during your summer internships, how can you get involved and learn more about it? Budapest boasts a number of open community spaces where changemakers hang out, sharing beers, coffee and innovative ideas to make this world work for all.
Here is our list of the 5 most popular changemaker spots in the Hungarian capital – inspiring you to look for similar spaces in your own home town. Or maybe start one?
Visited mostly for its low-cost and yummy grill kitchen and pub, Gólya (Stork) is also a community house and event space run by a cooperative of young locals, hiding in a slightly crumbling building beneath the shadows of towering new offices in the once infamous 8th district of Budapest. While the neighbourhood is gentrifying fast, the cooperative made it its mission to learn about the less-fortunate residents of the area, who struggle everyday to keep a roof over their heads. They actively work together with civic groups to find new ways for preserving the diversity of the 'hood and help people survive when flat rental prices skyrocket.
Cargonomia magically fused the topics of low-carbon transport solutions with sustainable food production by partnering up a cargo bike centre with an organic vegetable farm. An unlikely combination that works quite well! Visit them to pick up a weekly box of veggies, order bike delivery (in December that includes Christmas trees) or attend one of their many workshops on DIY and self-sufficient building to get a hint of the community spirit. They deal with both the practical implications and the research background of Degrowth, a global movement that also brought its inspiring international conference to Budapest in 2016.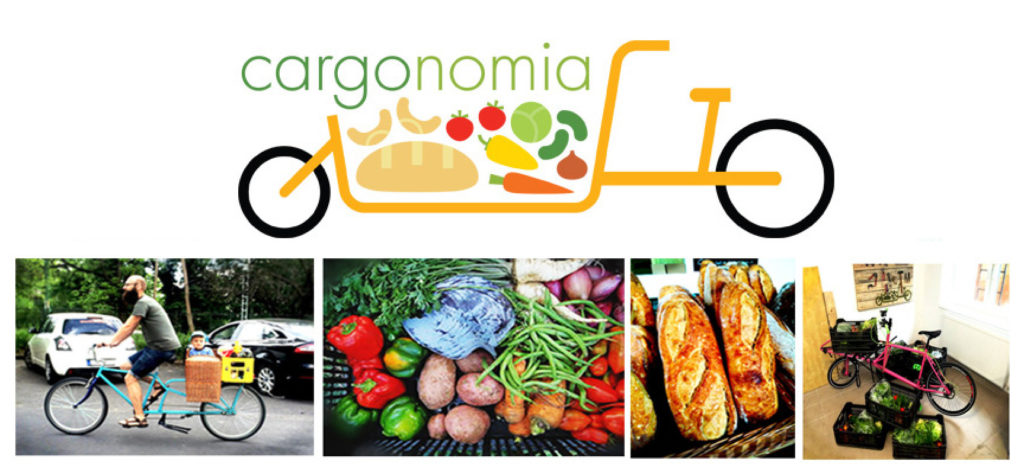 Auróra is the hot spot of civil activism and participatory democracy. Another pub/community space, they are working with a huge group of volunteers to create programmes ranging from evening debates on democratic practices to a hugely popular alternative summer festival (Bánkitó) while also testing community building and self-organization methods on themselves. Besides the inspiring events, their building also hosts several NGOs who work with marginalized and stigmatized groups.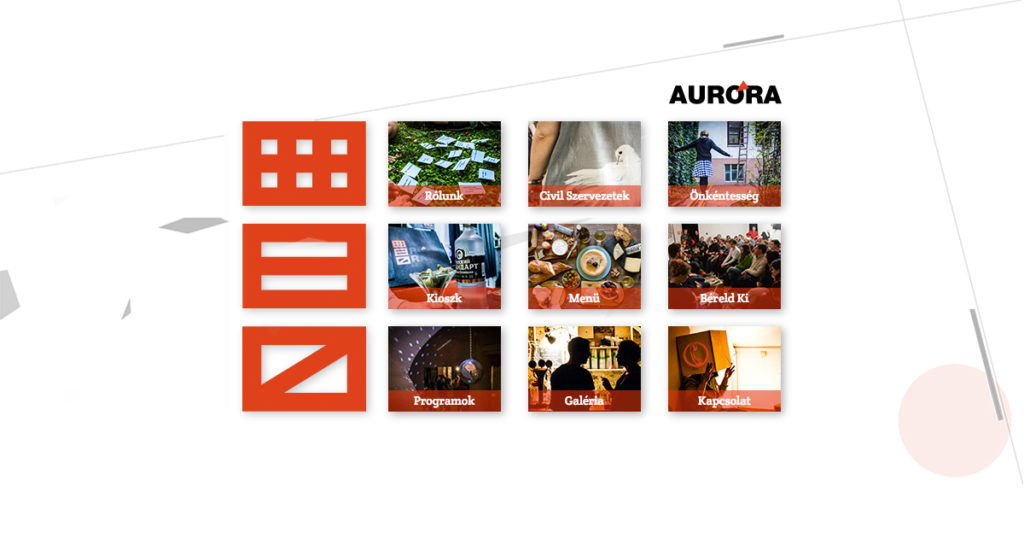 Attracting a slightly older (and also much younger) crowd, HellóAnyu, or HelloMummy, is the cafe that cities should open on each corner. 100% kid-friendly, it is the main meeting point for parents with small children, who tear the play area to pieces while their folks socialize, get help in starting their own business, or simply have a cup of coffee and five minutes of peace. Young mothers getting back to the labour market are a great target group for social entrepreneurs but reaching out to them and providing a comfortable meeting/workshop space is a sizable challenge. HellóAnyu, on the other hand, is the model solution for that.

Impact Hubs are where change goes to work – literally, as changemakers also have the chance to use their spaces for coworking and trainings and events that may run on the more professional side. The Budapest Impact Hub and its counterparts throughout the region bring together a large community of social entrepreneurs, supporters, partners and investors and add the spark that ignites connections between them. You are also likely to find an impact-focused incubation or acceleration programme (or similar) among their offerings – in Budapest, the Social Impact Award is launching in 2017 with a Beta version!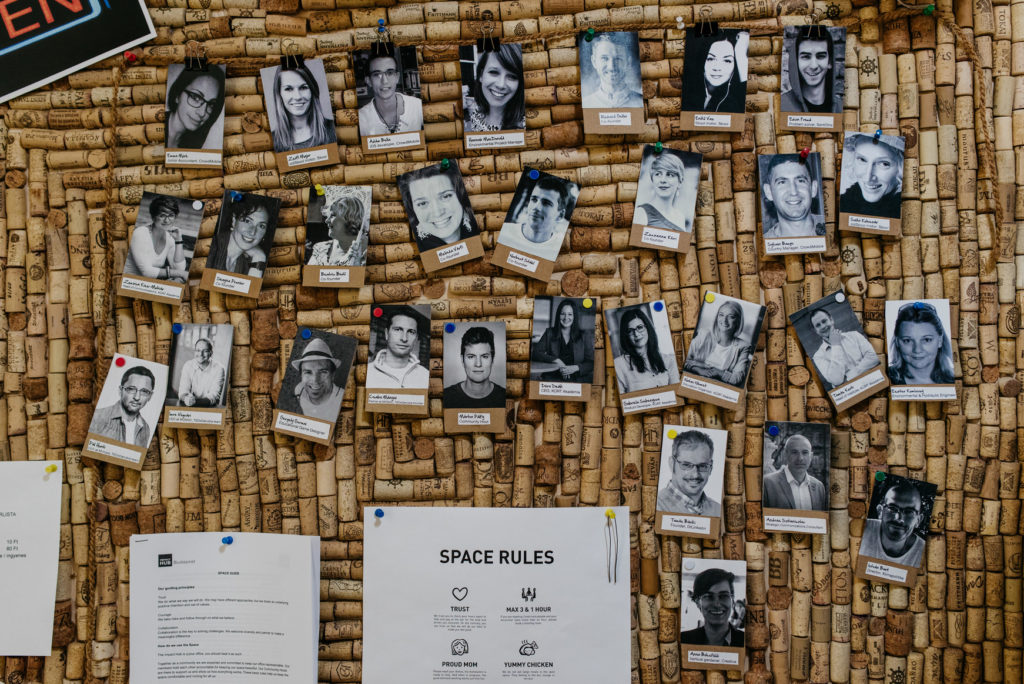 Did any of these concepts get your wheels turning? Then maybe you also noticed that all five places are run as an 'impact venture', thus not only supporting social entrepreneurs but also piloting new business models, organizational setups and other tools for them. Get inspired by their stories and start planning your own social impact!
Author: Zsuzsanna Keri | Proof-Read: Hannah Macdonald | Editor: Tizian Müllritter
Almost there
You need to register in order to submit your bulletin & vote.
We care about your privacy.
Read Privacy Policy .
× close