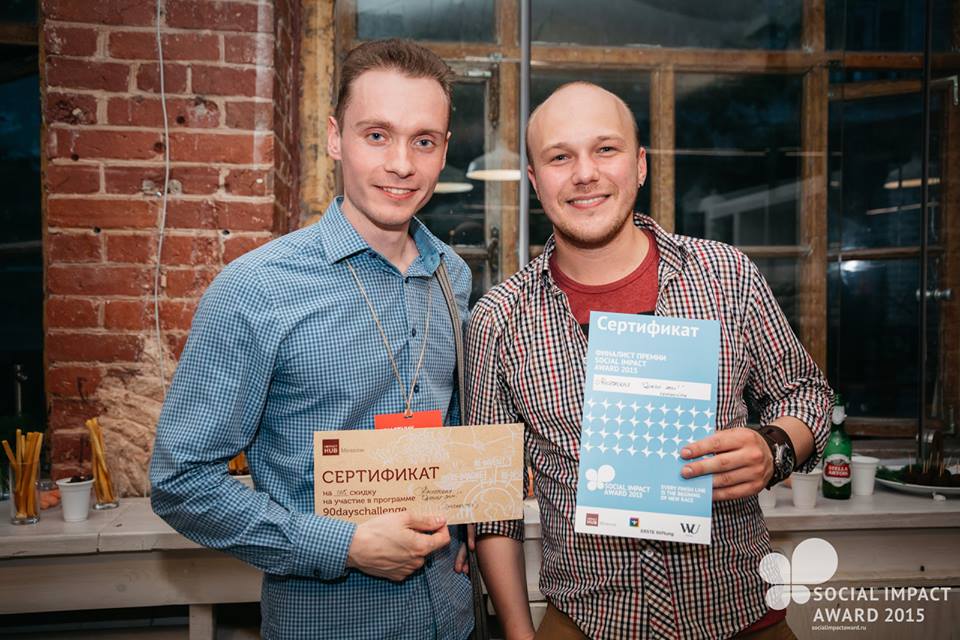 Change cannot happen in isolation and that collaboration is always the way to go – Anastasya Markelova-Gavrish
Anastasya Markelova-Gavrish is one of the co-founders of Impact Hub Moscow that organizes Social Impact Award program in Russia. Anastasya has answered a few questions concerning social entrepreneurship development in Russia. Let's look!
Ksenia: What do you think about social enterprise in Russia? How do you see the movement of social entrepreneurs in 5 years (in Russia)?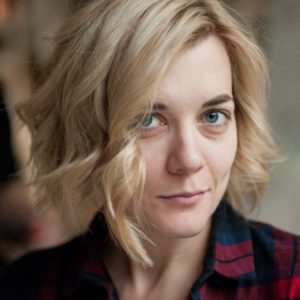 Anastasya: I think that entrepreneurship in general and social entrepreneurship in particular in Russia is quickly developing and becoming more and more popular, it is kind of a real movement nowadays indeed. At impact hub Moscow we see more and more young people willing to find a meaningful career and considering founding or working for an impact oriented startup as a valid option. Moreover, we see people with experience in non for profits who are looking for more sustainable ways of delivering impact to their target audience. We also see the number of business focused entrepreneurs who try to find an impactful way to deliver value to customers. There is also a huge interest in learning about social entrepreneurship from outside of Moscow. All these trends supply us with a much larger number of idea-stage entrepreneurs. This year, we had more than 4000 people in total from all over Russia learning about social entrepreneurship via participating in at least one event hosted by impact hub Moscow (including more than 2000 participating in one of SIA RUSSIA events). Our early stage program 90 days challenge is accelerating 30 ventures this year from idea to the first sale (comparing to 6 startups last year (2015) and 5 in 2014). On top of that, we see that the number of matured entrepreneurs has grown, and their needs are different: we now need to work on providing them with education and resources around scaling, securing investment, growing operations and etc. I think in 5 years we will consider social entrepreneurs to be a usual part of our daily life and hopefully as customers will always have high quality options to satisfy all of our needs by buying products and services from social entrepreneurs.
Ksenia: You are a co-founder of Impact Hub Moscow. It is great because Hub is the first organization that organizes international programs to support social entrepreneurs in Russia. What helps you to promote social ideas in Moscow? What obstacles do you face in business development?
Anastasya: We are endlessly grateful to our partners, especially City foundation, for helping us build impact hub Moscow and supporting our programs. City foundation and other partner organizations helped us by providing expert support and resources. We strongly believe that change cannot happen in isolation and that collaboration is always the way to go.
We are bound to host a cross-sectoral community of social entrepreneurs, experts, representatives of corporations, foundations, educational institutions, individuals etc, so together we can achieve the world that works for all.
As for the obstacles, I often see a reputation that social entrepreneurship has in Russia of being 'too social' and less perceived as a business. We always emphasize the idea that having a strong business model and providing products and services of impeecable quality are the crucial elements that will allow social entrepreneurs to win the markets and sit at 'grown-ups table' as well as make a greater impact.
Ksenia: Do you plan to organize other programs to support social business in Russia?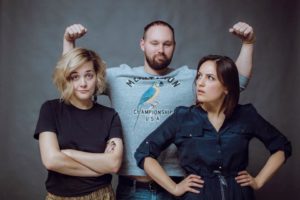 Anastasya: As I mentioned before our programs grow together with our community and we see that entrepreneurs on more mature stages of development require different knowledge and skills, especially in the areas of investment and scaling. As for investment, we will run an investment preparedness lab in November (together with Unreasonable Institite) this year aiming to help entrepreneurs to navigate different types of capital, to learn how to create and gather all the necessary materials for raising capital, and to get feedback from experienced investors.
Thank you Anastasya for this interesting and powerful talk! 
Almost there
You need to register in order to submit your bulletin & vote.
We care about your privacy.
Read Privacy Policy .
× close