E-bicycles are the future (and the now)
Carbon emission is not the next or the new top priority problem in the world – it's been a constant headache for the past 30 years, and Bosnia and Herzegovina was not left out of this world trend. Sarajevo, country's capital, has one of the worst air pollution numbers in Europe. Back in 1960s and 1970s Sarajevo was one of the most polluted towns in former Yugoslavia, which led to significant investments in gas system. After the 1990s war, because of lower life standard and higher number of population in poverty, many went back to using coal for heating, which put Sarajevo back on the map with ridiculously high levels of air pollution.
Nowadays, every winter Sarajevo turns into one of the most polluted capitals of Europe. Besides that, rubber, plastics, refined oil and chemicals are not being recycled and are causing additional pollution. Cars as transportation tools are a problem in itself – as transportation is the second big pollution system, immediately after heating.
Sarajevo has one of the worst air pollution numbers in Europe.
E- bikes – the new trend for living a "greener" life
Biking has been an alternative for cars in urban traffic for decades, but e-bikes are bringing a new twist to the story. Social Impact Award winner in BIH for 2016, BCBicycles, presented E – bike as a solution for polluted urban environment – it reduces emissions, facilitates rapid urban life and transport from one part of the city to another, saving time from traffic jams.
People are realizing the importance of electric bikes and its impact on human environment, which is followed by growth in popularity among young people and socially responsible companies. The added value is promotion of healthy physical and mental life – two birds with one stone.
The idea behind BCBicycles project is to try to reduce enormous emission of toxic gases into the Earth's atmosphere and to make our customers travel faster, cheaper and more efficient in cities. An average commuter, who uses a car for everyday trips to work, annually emits more than 700 kg of CO2, and during a lifetime spends more than 6 months stuck in traffic. Pretty scary. Let´s do something about it! That is why we decided to make a bicycle that will be much more efficient and fun to use for urban commutes than the other means of transport. If we manage to make a bicycle that people will be enjoying to ride they will be willing to use it instead of cars and other environmentally unacceptable vehicles.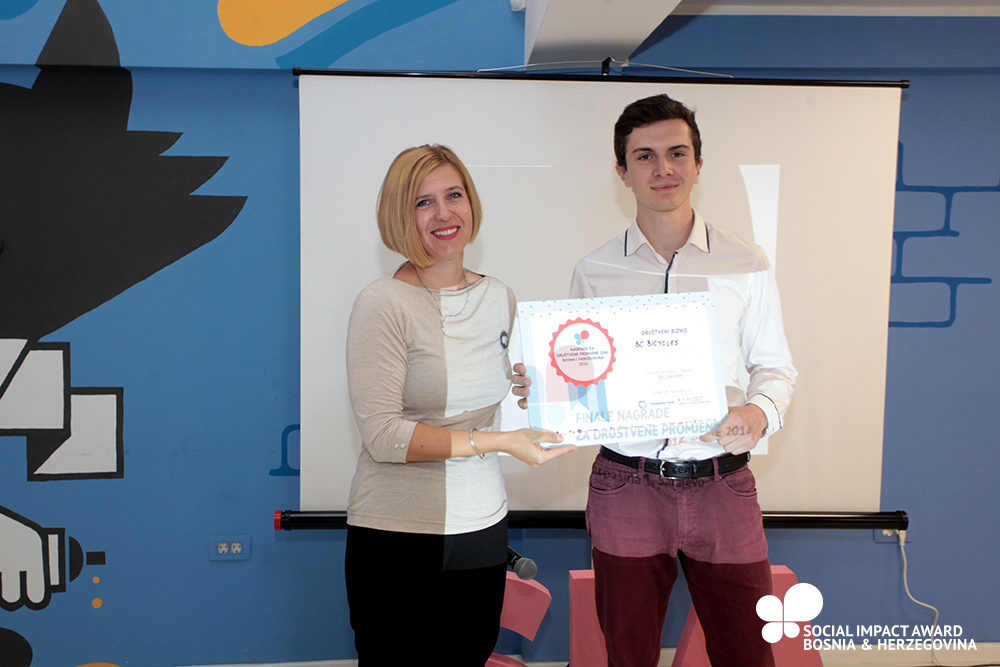 Every year we get more and more environmentally conscious businesses in BiH, mainly initiated by young people, and some of them are also targetting better solutions for emissions: ECO-Coal, EKO-Pak, EkoMozaik, etc.
Author: Loren Keserović
|Editor: Vladica Jovanović
|Chief-Editor: Tizian Müllritter
Almost there
You need to register in order to submit your bulletin & vote.
We care about your privacy.
Read Privacy Policy .
× close