5 Reasons for Opening Healthy Food Restaurant as a Social Business Enterprise
Freshys – the first take-out restaurant with a social business model in Macedonia
– SIA winner 2016 –
There are people that stay hungry for more than 24 hours (even in your local community)
Can you imagine that in the 21st century there are still people that don't have access to proper meals for more than 24 hours? In our local reality, in Skopje, homeless people have an opportunity to visit the open public kitchens that offer free meals only from Monday to Friday. So basically, throughout the weekend these homeless people are left without food. This affects their dignity directly – meaning they must beg for food or do dumpster diving. The restaurant Freshys, together with the organization Kindness and the informal initiative Retweet A Meal, decided to partly solve this problem by giving free meals to the people in need every Saturday in the center of the city.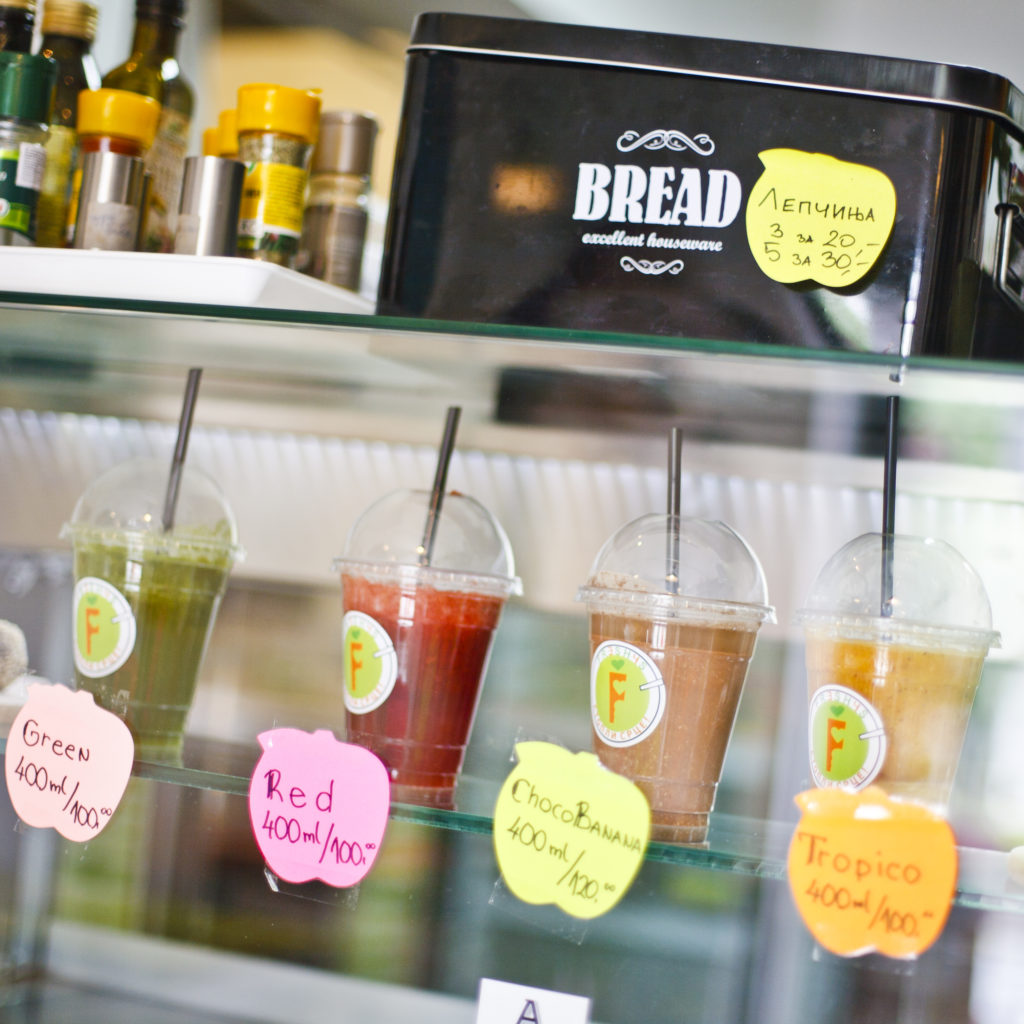 The food business is natural way of solving the lack of food for homeless people
Restaurant – a great place for promoting social entrepreneurship
Macedonia is a small country with many social challenges. And we are still at the beginning of the journey called developing social entrepreneurship eco-system.  Many of the young people, and population in general lack the knowledge of what the social business is truly about. As a place visited by a lot of people on a daily base, Freshys is a perfect location where people can taste wonderful food and get better insight into the world of social business. Healthy food and education is a win – win solution for all youngsters.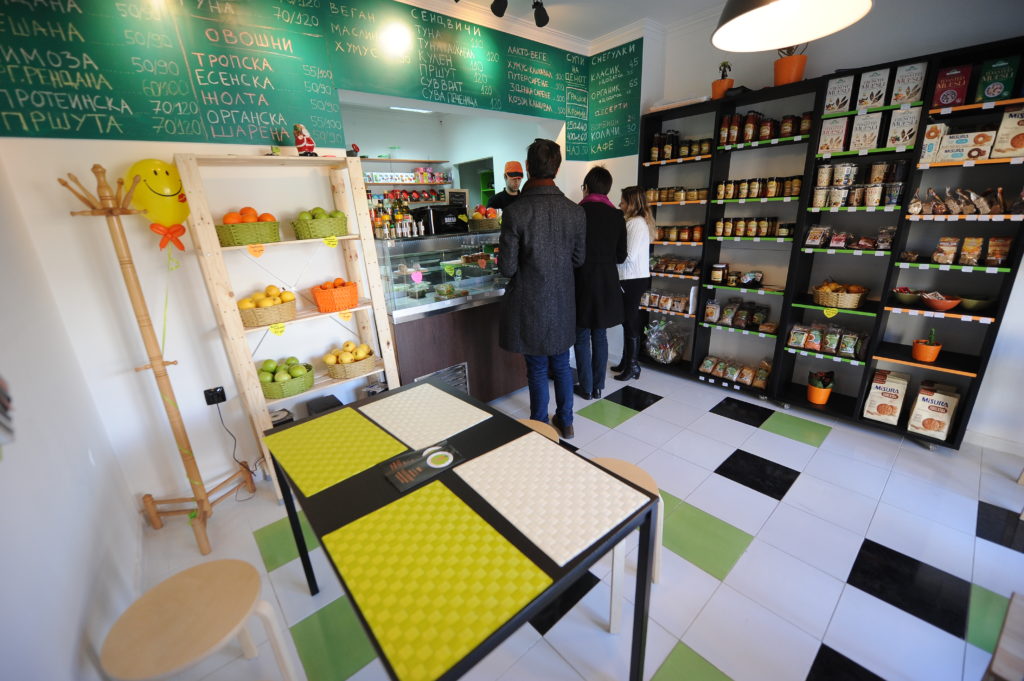 It's a business where a lot of people come every day as a customer/client, plus is a good way of promoting social business and social entrepreneurship
Work integration of deprived people can easily happen here
Future plans and social goals are also directed towards work integration of these targeted groups. As no one needs high education and special skills in order to prepare food, these plans could turn into realization quite easier. A couple of trainings, patience and a lot of passion – and Freshys will be able to employ homeless people, single moms, youngsters that are long-term unemployed, people with disability…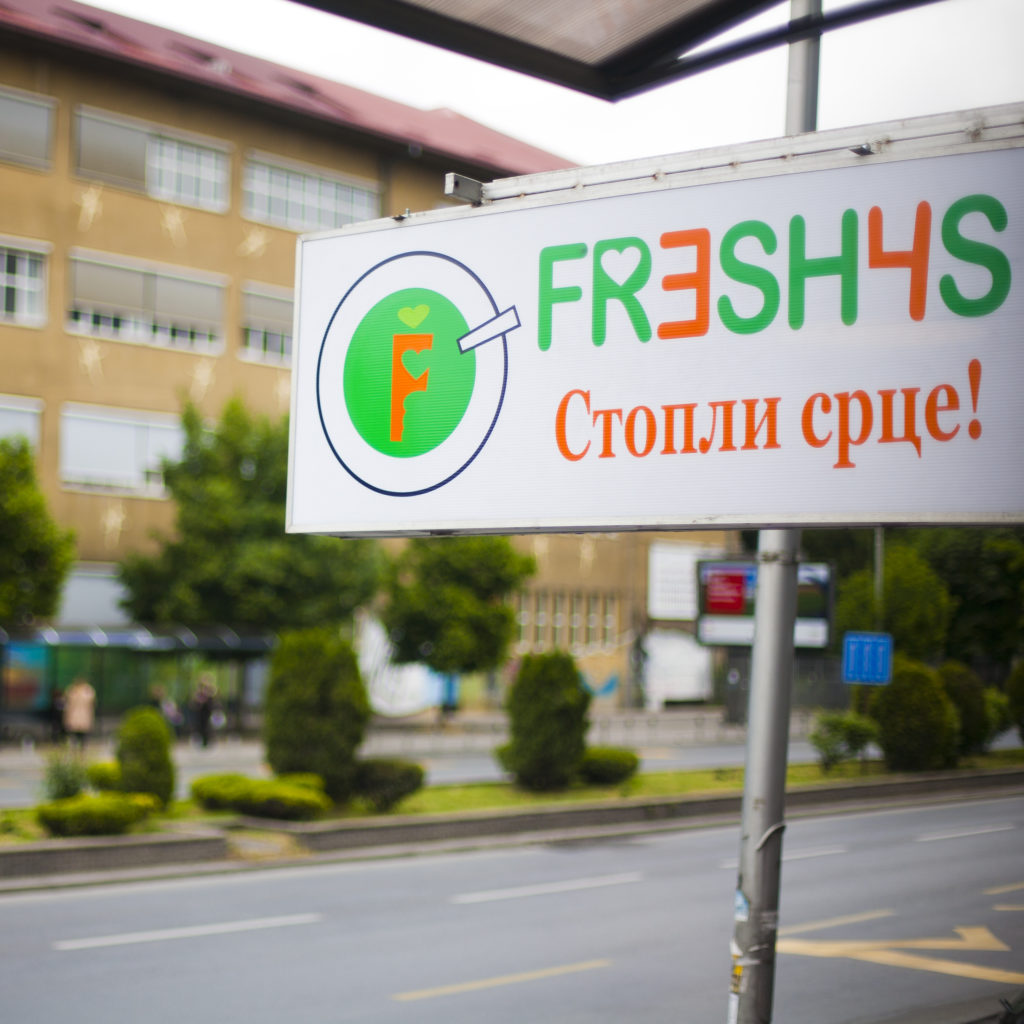 Work integration project for homeless people or other deprived people, easy to train potential employees from these groups
Positive influence on people's healthy lifestyles
In Skopje, all fast food places that you can visit in your busy daily life are not really offering healthy food. A couple of years ago, there were only one or two places of this kind, though the food prices they had were high. Opening a healthy fast food restaurant with affordable prices shapes the behavior of people in the local community. It helps them to stay healthy, save money and still not spend their time on cooking!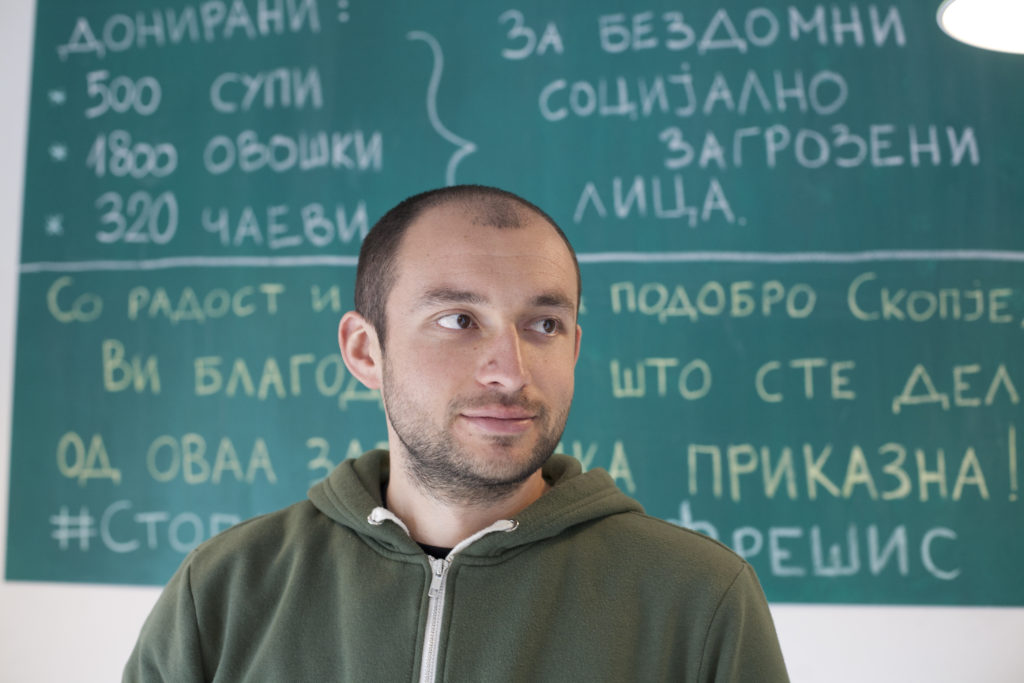 Skopje doesn't offer affordable healthy food options/ The owner, Ljubomir Stojcheski, is a big fan of healthy food
Grab the market share
With busy agendas nowadays, people don't have much time for cooking and preparing their favorite dishes and meals.  Having healthy fast food restaurants as an option, they can save their time and do other favorite activities while still enjoying the healthy food. The market for ready-to-eat foods is constantly growing and this gives a chance for growth and a capture of a bigger market share.
Market shares of food industry is getting bigger/ you don't have to cook at home
So, don't hesitate – go for it… open your own healthy food restaurant, work on the habits of people around you, integrate the people in need and do something good for you and your society! 
Author: Marija Matovska
Editor/ proofreader: Dimitar Chatleski
Chief-Editor: Tizian Müllritter
Almost there
You need to register in order to submit your bulletin & vote.
We care about your privacy.
Read Privacy Policy .
× close