A Brief Example for growing Social Business Cooperation in Russia
Social Impact Award is a community that unites people from different fields to build a stronger and sustainable world.
Eduard Ostrobrod is the Vice President of Sela Corporation Russia, which is a leader in producing casual clothes in Russia since 1990s. Eduard is a partner of Social Impact Award and helps to make this award happen in 2016. Potentially, Eduard will be the mentor for one of the project in the 90 days challenge incubator. So one of the finalists of Social Impact Award 2016 will be the fortunate to work with him.
Sela cooperates and supports two Russian finalists of Social Impact Award 2014 – Charity Shop and «Мама работает» ("Mom works").  Sela puts CharityShop's boxes in its shops, where people can leave clothes that they don't need anymore. Thus, CharityShop found the way to utilize them.
«Мама работает» helps moms to find a job by providing additional education (lectures and seminars), psychological support, and helping with launch personal business. They have a special studio where moms produce bags with important and inspiring phrases. Now Sela sells eco-bags with the phrase "It is fashionable to love nature" that were made by moms at this studio.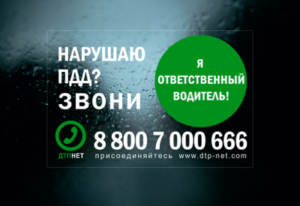 Actually, that's not all. Eduard Ostrobrod is a project partner of "ДТП-нет!" ("No car accident"). "ДТП-нет!»develops a system that helps to prevent car accidents. The owner glues on the car the sticker with "ДТП-нет!"'s hotline phone number. The sticker says, "I follow traffic rules! Do you not agree? Call 8 800 7000666!" Any witness at any time of the day or night, noticing traffic violations this machine can call the hotline and leave a review.
Impact Hub Moscow experts say that corporate social responsibility does not influence the customer's choice in Russia now. However, companies use the service "ДТП-нет!" because it is profitable and convenient, and gradually get used to the idea that business can be conducted safely and slightly more for the benefit of society.
Great time for social enterprise is yet to come in Russia.
Almost there
You need to register in order to submit your bulletin & vote.
We care about your privacy.
Read Privacy Policy .
× close