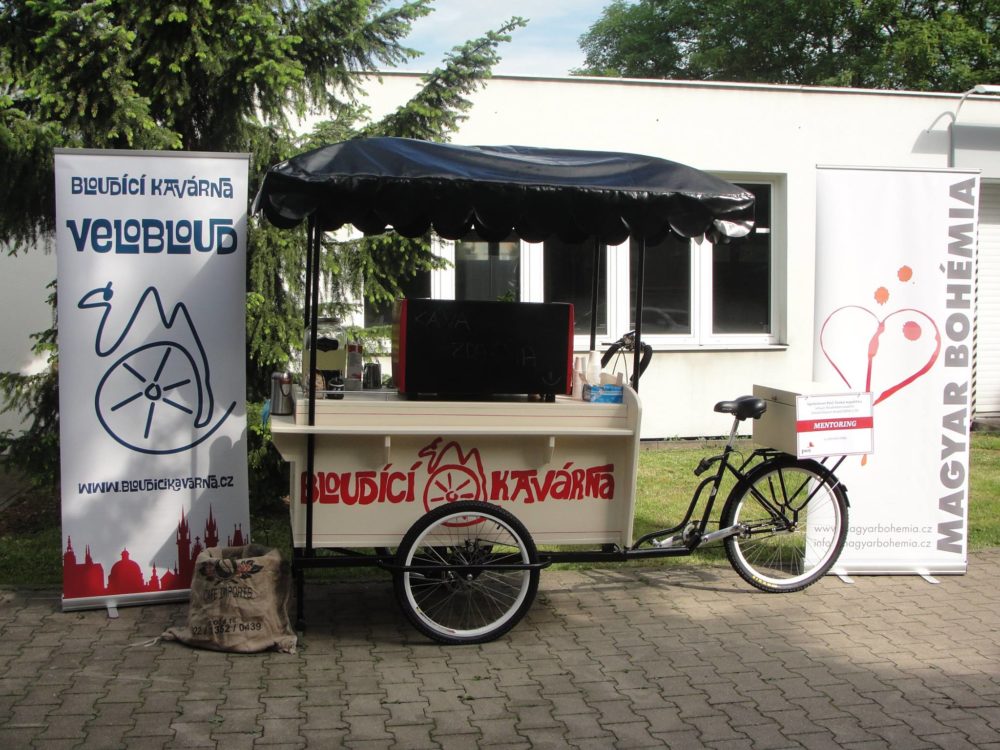 The wandering café – an opportunity for homeless people to get back on track for good
Zsófia Folk (26) is a law student at Charles University in Prague. She worked as a volunteer at the Endre Ady Student Club, at the League of Human Rights, at the organization FairArt and – as a visiting student – at the Budapest law firm Réti, Antall & Partners. She co-operates already with František Kusy in creating a culture portal www.magyarbohemia.cz. This time she talks about her new project.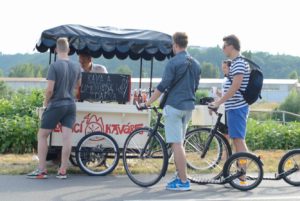 VeloBloud is a tricycling café in style, offering premium coffee, something like ice-cream vendors of the past century, with a difference, however – the employees are homeless people.
SIA is a very good opportunity for young organisations to gain experience, to get inspired and to improve their projects.
We've entered the program because we wanted to realize an idea – the Wandering café, and we hoped that SIA could help us to achieve our goal. We were right, we've not only made progress in our project, but we've met some fantastic people with great ideas.The goal of our project is to make these people and their world visible to others. For one thing, we are trying to take away the prejudices of the society about this social group, and for another, we want to help homeless people to get back on track for good.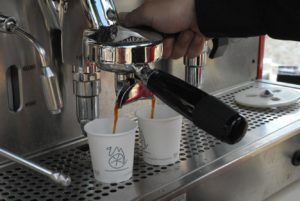 Thanks to the contacts we have established with coffee roasting companies, our coffee is of exclusive quality. Currently we have one VeloBloud, with one employee – thanks to the project she is not  homeless anymore. Our plan is to employ two other people by the end of this year. 
After a great start in Prague we would like to improve the project, that is why we are launching a crowdfunding campaign on indiegogo – our plan is to build another tricycle for Prague and to open a cafe in Budapest, too.
Our team:
Zsófia (26), law student,
Karel(30), postgraduate in economic geography,
Fero (35), graphic designer, technician
Sára (25), co-worker
Wish us good luck! 🙂
Almost there
You need to register in order to submit your bulletin & vote.
We care about your privacy.
Read Privacy Policy .
× close