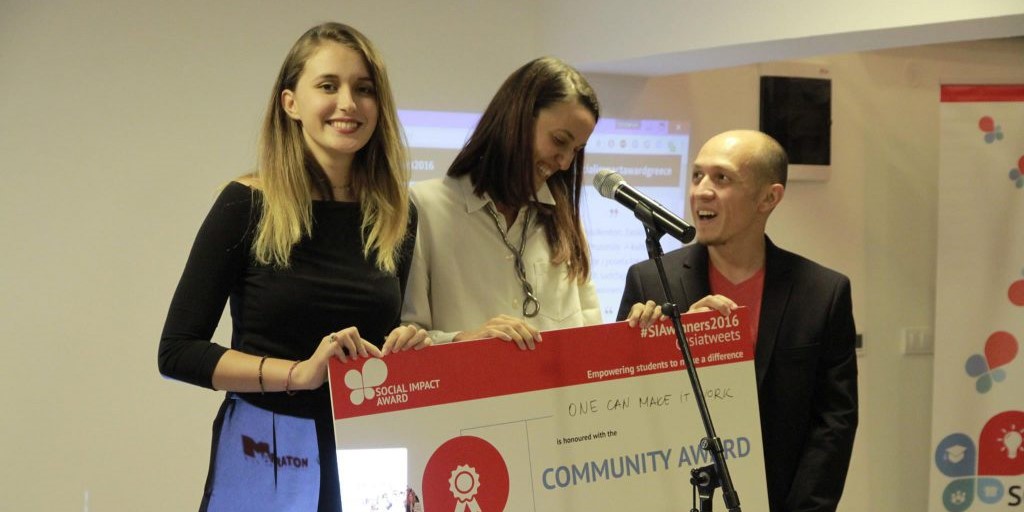 "Eventually in life you will end up regreting more the things you didn't do than the things you did"
Today Blagoja Grozadnow shares her experience  as an entrepreneur on our blog. Very inspiring and helpful words!!!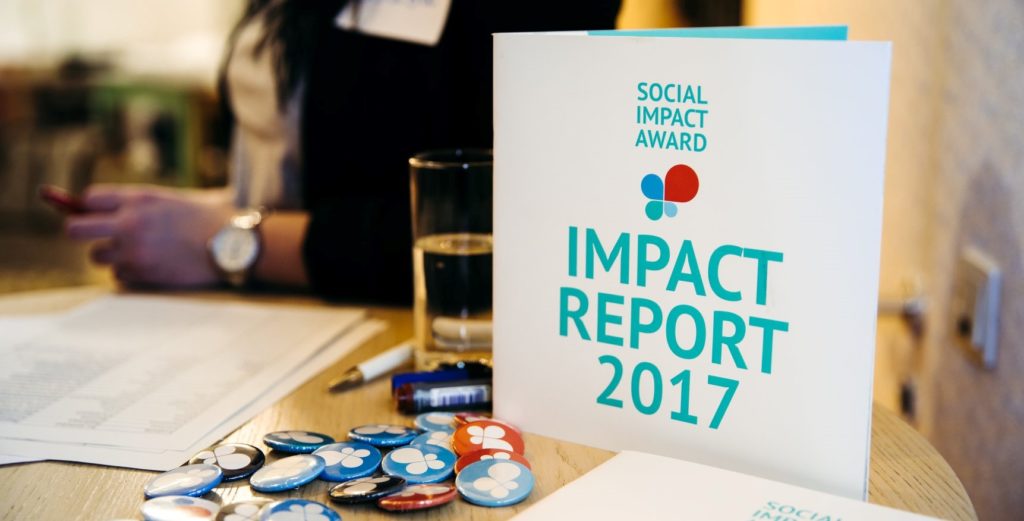 Dear Blagoja, what exactly is Konto Profit and how did it all start?
Konto Profit is a family owned business. It was started by my father some 20 years ago. At the beginning it was heavily focused on offering classic bookkeeping services and only my mother helped out. Meanwhile our human capital has grown to 7 employees, out of which 2 have a Master's degree in Accounting and Audit, 1 has an MBA, 4 are certified accountants and 1 has a degree in law.
In short we became a company focused on business, tax, and legal counseling, accounting, budgeting, official financial reporting, payroll calculations, registering new legal entities, business planning as well as organizing trainings and seminars on finance, accounting and tax related issues. Normally, people think of these activities as being administrative, unproductive, process and paperwork oriented tasks.
But in essence we would like to run as far away from these perceptions as we can. The core of the business must be the people surrounding it – the employees and the clients. Every client has a specific need and every employee must possess the necessary skills, formal knowledge and problem solving approach to listen to the client, find and communicate a solution to them. The bottom line must be finding solutions that result in the satisfaction of the client, while upholding the relevant legal framework.
As for me personally I manage the company for 6 years now. I hold a Master's in Accounting and Audit and I am the chief lecturer and consultant.
If you could go back in time, is there anything you would change? 
I would definitely start working and get involved in the business from an earlier age. Originally I planned on finishing with my Master's before running the business. Meanwhile  I've seen just how valuable practical and applied knowledge is. I also find it very complimentary to the academic knowledge, just like 2 pieces to a puzzle and I feel that I should've complemented my academic with practical knowledge sooner.
What's the best advice you've ever been given? 
Can I go with two? First: Don't make any decisions or make any promises when feeling  angry, sad or happy.
And second: Eventually in life you will end up regreting more the things you didn't do than the things you did.
How do you keep yourself motivated? 
I function by setting long-term objectives for myself and then move towards achieving them by hitting one milestone after the other. The milestones are basically shorter-term goals that lead to the achievement of the main objective. That way I never have problems with motivation, I have the long term achievement in the back of my head and I never lose it ouf of sight and on a daily basis I focus on the short-term objectives.
The key is set up meaningful objectives that actually move you forward, and this applies to both your professional and private life. It's important to stay hungry for knowledge and to always try to better and improve yourself in everything that you do. Anything can be done in a better way – you just need to discover it. Personally, I find that meeting new people with whom you communicate different experiences is always beneficial to your own development.
Eventually in life you will end up regreting more the things you didn't d than the things you did.
What's the most necessary thing when starting a business? 
Willpower. If at first you don't succeed – keep on working and never quit at the first obstacle. But to counterbalance willpower you also need to be flexible and always have a back up plan.
The balance between these two is tricky, because the most difficult decision in life is when you have to decide whether to try harder and keep on investing in something in which you have already invested so much, or count your losses, quit and start over again.
Tell us something more about your experience with Social Impact Award? 
The whole process was a truly wonderful experience. First, because the wealth of good ideas that I got to hear and judge from some remarkably talented young people. Second, because the "social" component in all of them was very well outlined. To hear from these young people about how they plan on solving the issues they find most important was incredibly sobering. And third, because communication with the SIA organization team and the other jury members was great.
I look forward to working with the girls that were awarded the community award and helping them out establish their own idea in a sustainable manner and I would love toagain be part of SIA next year.
What advice will you give to the future SIA applicants and finalists? 
Having big ideas that impact a large part of society is excellent, but always keep the feesibility in check. Keep the business model as clean and simple as possible, have a clear idea on how you plan on making money and point out the social problem you are solving and the targeted vulnerable group that you are trying to help.
Clarity is the main thing for me. If the idea is understandable, the business model sound and the social problem it addresses relevant then you have a good chance.
Thank you so much Blagoja for your time! 🙂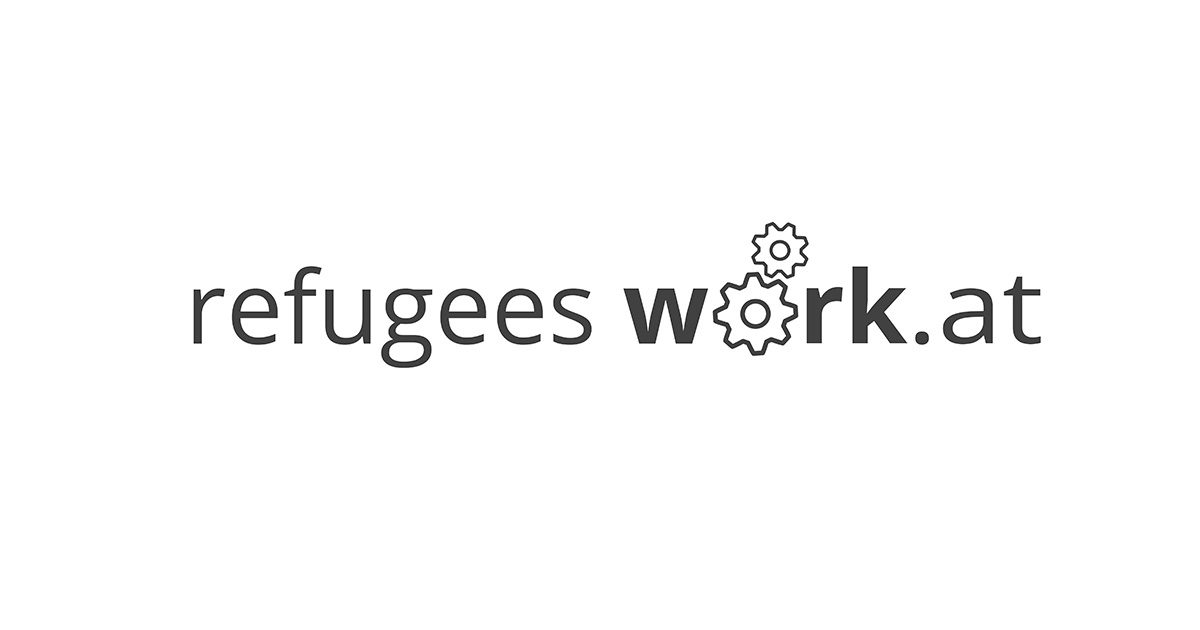 "This amazing social venture ecosystem changed a lot for us!" – Refugees Work
Refugees Work is one of the new rising impact ventures in Austria. On September 29th they were among the winners of this year's Social Impact Award Austria. Today, they explain what there venture is about and how the Social Impact Award helped them to accelerate their activities.
Refugeeswork.at is an online job platform that connects refugees with employers & streamlines the whole recruiting & onboarding process for both sides by providing different online- & offline services. In doing so, we help employers to find hidden talents and increase their corporate diversity, while supporting candidates to access the labor market according to their skills and knowledge.
"Our mission is to make refugees` potential accessible to the labour market & to break down negative stereotypes towards refugees."
The Social Impact Award 2016 helped us to accelerate our activities in a very early stage by offering us coaching support, a great network, workspace & seed funding – exactly what we – a young start up – needed. That's why we applied for the program in the first place. Apart from making many new friends and meeting inspiring people, entering and being part of this amazing social venture ecosystem changed a lot for us!
We will invest the three thousand euros in one of our projects that aims at breaking negative stereotypes towards refugees, particularly in companies, in order to improve the image of refugees generally, but also to grow our customer base, increase the number of placements and raise awareness towards the economic benefits of differences in corporate organizations. This will hopefully bring us closer to our ultimate goal, which is to create equal chances of refugees (and/or migrants) on the labor market.
Contact: office@refugeeswork.at
Website: refugeeswork.at/
Facebook: facebook.com/refugeeswork.at
Twitter: twitter.com/refugeeswork_at

It is our vision to build more inclusive communities! – ZIAG
When in January 2015 for the first time 35 refugees came to the small village Berndorf bei Salzburg, hometown of Natalie Haas, initiator and project leader of ZIAG everything started by just doing it. What the community saw after some months was that a new inclusive community, together with the refugees, developed inside their village.
"When after a few months other villages contacted us, invited us to share our experiences and asked what it was what we did, that it worked, that we are able to live together in a positive way, we finally realized, that it was not a big plan in the beginning, but rather an organic way of little ideas evolving one after the other, where everyone participated with their interests, ideas and resources, that led us together. We realized, that strength lies in differences, not in similarities. Everyone can contribute with their own ideas."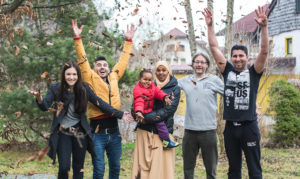 In 2015 some 90.000 people sought for asylum in Austria. The first step for refugees in Austria is living in a community and waiting for their positive paper. Some people in those communities have reached out to help and are full of successful ideas for positive co-residency with refugees inside the community while others are fearful, maybe want to do something but just don't know how and what. Regardless of ones opinions, refugees are here now and the only way to face the challenge is to include them into our communities.
Community is the answer!
ZIAG is the first platform with ideas for positive co-residency with refugees inside the community that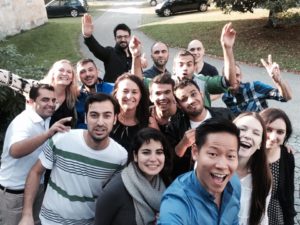 connects locals, refugees and mayors and gives them ideas, knowhow and support to participate actively in the community and the integration process. This happens online through the easy to use idea collection where everyone can contribute their ideas for positive co-residency with refugees inside the community and thus make it available for those who don't know how to start. Offline we visit the communities, build local integration teams, coach them and support all parts of the community through workshops from our experts for mayors, from already integrated refugees for asylum seekers and from experienced volunteer coordinators for volunteers.
Strength lies in differences, not in similarities!
We've entered the SIA program, because we wanted to realize our idea, we knew that it is the right thing to, but didn't know yet how we can achieve our goal and which steps we need to take to realize it.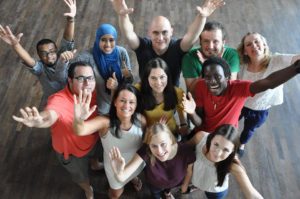 The SIA helped us to further develop our idea and the publicity we got through it helped us to build a strong team, a network of partners, supporters and advisors that is crucial for our sustainability. With the 3000€ we will fund our integration program in the first 5 villages. It makes us proud to see that our work is worth it and that people do believe in us and our project and to know more individuals and projects now that are giving their best for social good with the same passion that we do.
It is about the small ideas to reach great impact!
The great support we received from all around while the SIA incubation phase and to be within the winners now is a proof of our project and it helped us finalize our concept and starting to implement.
We want to encourage everyone to get involved in their communities as much or as little as one can. If you are wondering what difference you could possibly make, it is a huge one! Little by little, together we can all contribute to a big positive change. 
Everybody can contribute!
Contact: hallo@ziag.at 
Website: www.ziag.at
Facebook: https://www.facebook.com/ziag.at/
Prevent Group – An example how shared value is created in Bosnia and Herzegovina
In times of changing business models, in which social shared value plays a more important role, Prevent Group is a good example how to persist as one of the largest private sector companies in Bosnia and leading automotive suppliers in Europe while supporting social needs.
The Prevent Group strives to be a valued corporate citizen of Bosnia and Herzegovina. They are highly committed to creating shared value (CSV) and believe that companies are expected to invest in societies and build better local communities.
In order to create this shared value they invest in business development, education, philanthropy and environmental sustainability. Supporting 1393 scholars of Hastor Foundations in whole Bosnia and Herzegovina, they give chance for education to youth in rural areas and those in need. They support them all the way through their studies in order to help them achieve their goals. At the end of that road, they become experts and contribute to further development of education system, economy, politics, and laws and so on.
Prevent Group introduced its manufacturing operations in 1999 in Bosnia and Herzegovina. The Group commenced in Visoko with a production of seat covers. The Group's manufacturing system follows the just-in-time model, which requires continuous and strictly synchronized delivery of parts to minimize inventory and optimize speed and quality of production.
This applies to Prevent's own products and to the delivery of parts to the Group's customers. With a proven and successful commitment to the economic and social development of Bosnia and Herzegovina and an enviable record of success in production, Prevent is a model of best practice and a magnet for foreign investment.
Prevent maintains the highest standard of social responsibly throughout its operations. It is committed to transparency and follows a zero-tolerance approach to corruption.
The Prevent group is actively committed to maintain absolute respect for human rights across the whole spectrum of its employment policies, production operations and corporate citizenship initiatives. Prevent is actively engaged in developing new techniques and new technology to prevent any environmental damage arising from its production operations.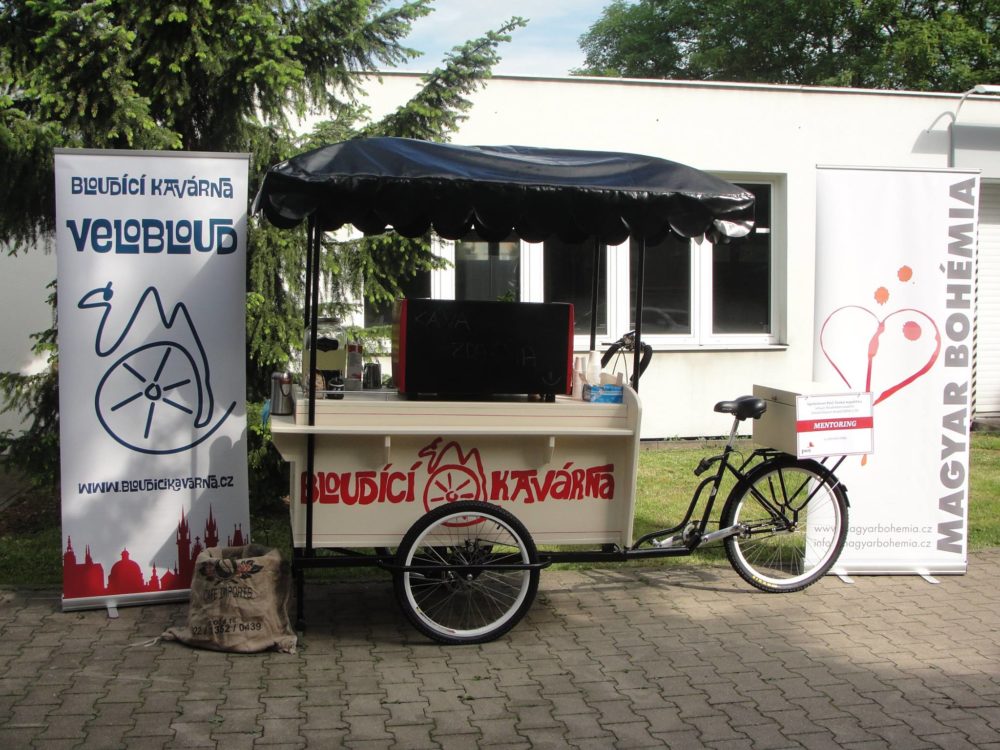 The wandering café – an opportunity for homeless people to get back on track for good
Zsófia Folk (26) is a law student at Charles University in Prague. She worked as a volunteer at the Endre Ady Student Club, at the League of Human Rights, at the organization FairArt and – as a visiting student – at the Budapest law firm Réti, Antall & Partners. She co-operates already with František Kusy in creating a culture portal www.magyarbohemia.cz. This time she talks about her new project.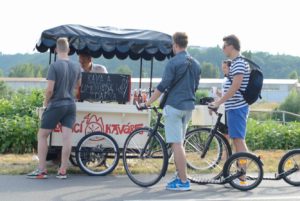 VeloBloud is a tricycling café in style, offering premium coffee, something like ice-cream vendors of the past century, with a difference, however – the employees are homeless people.
SIA is a very good opportunity for young organisations to gain experience, to get inspired and to improve their projects.
We've entered the program because we wanted to realize an idea – the Wandering café, and we hoped that SIA could help us to achieve our goal. We were right, we've not only made progress in our project, but we've met some fantastic people with great ideas.The goal of our project is to make these people and their world visible to others. For one thing, we are trying to take away the prejudices of the society about this social group, and for another, we want to help homeless people to get back on track for good.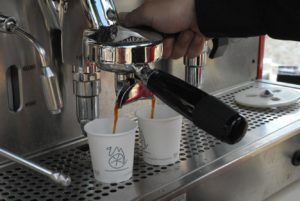 Thanks to the contacts we have established with coffee roasting companies, our coffee is of exclusive quality. Currently we have one VeloBloud, with one employee – thanks to the project she is not  homeless anymore. Our plan is to employ two other people by the end of this year. 
After a great start in Prague we would like to improve the project, that is why we are launching a crowdfunding campaign on indiegogo – our plan is to build another tricycle for Prague and to open a cafe in Budapest, too.
Our team:
Zsófia (26), law student,
Karel(30), postgraduate in economic geography,
Fero (35), graphic designer, technician
Sára (25), co-worker
Wish us good luck! 🙂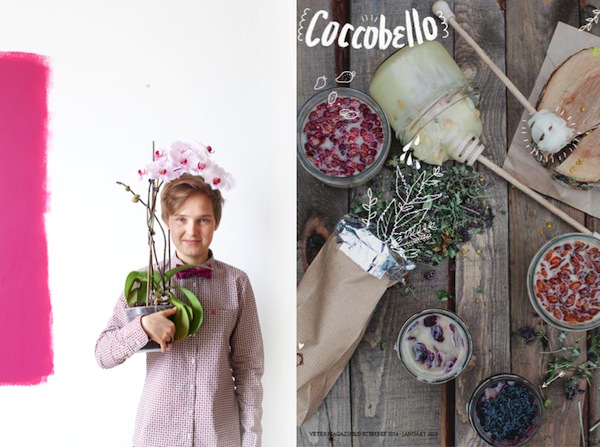 Coccobello – an idea that saved a village
Guzel Sanzhapova is a 26-year-old girl who has decided to revive Maly Turysh, the semi-abandoned village of Tartar.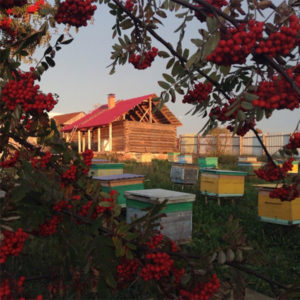 Maly Turysh is a little village. There were 50 houses in the Soviet period. Right now there are only 16. People don't have any job because there is nothing to do there. It is a typical scenario for Russia when villages die because of urbanization. Old people of these villages do have a pension but it is too small. They could buy only the most necessary things so as not to die because of hunger and cold.
 Guzel's father inherited an apiary from his mother in the Village of Maly Turysh. Guzel loves her parents very much that's why she bought her father a tractor. He used it in order to produce honey in the apiary, but it didn't help him to sell the honey successfully. Guzel doesn't like typical honey because it is too sweet and simple. Perhaps, the reason for this dislike is that her family overfed her with it, as Guzel said. After some time she decided to take over the honey production. She decided to produce cream honey by adding berries to make it less sweet and tenderer. She started a campaign on the Boomstarter platform to buy bee families and special equipment for the apiary. The focus in the story that Guzel has developed during the campaign was that this honey production would give jobs to the population of Maly Turysh and, thus, revive the village. People liked this story. The project got 454 000 rub instead of expected 150 000 rub on this crowd finding platform.
This is how Guzel Sanzhapova started her social business. She saw the employment problem in the village and decided to solve it. Coccobello company hires mostly old people. Now they have jobs. People are happy to understand that they do something that people want and are ready to pay for. In 2013 Coccobello hired 7 people, in 2015 Guzel hired 18 what is really good for a social startup of that kind. Of course, Coccobello's honey is more expensive comparing to regular jar of honey. The transportation of the product from Maly Turish and the making of the cream honey need much more expenses than a regular honey manufacturing. However, people buy Coccobello's products. Guzel thinks that the story is attractive and thus is what pulls people to do so.
Guzel's business is 3 years old. She wants to expand it. Her tender love to her parents (who work there) and this place make her to do more and more good things for the Village of Maly Turish. She built a playground for kids and has started to develop eco tourism there. Golden youth from Moscow and hipsters from St. Petersburg are interested in these unusual tours and are ready to be her first clients. 
All in all, Guzel revives the Village of Maly Turysh. Her actions prevent typical villages' fate and actually change the history of Russia.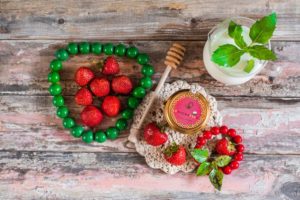 http://cocco-bello.com/
http://boomstarter.ru/
A personal experience on Shades Tours
In 2012, a group of students in Prague won the Czech Social Impact Award with their idea to offer tourist tours run by homeless people. The idea turned into a great success story and Pragulic is today one of the strongest, most-known social businesses in the country. Inspired by this and a few other examples across Europe Perrine Schober from Vienna developed her own social business called SHADES TOURS with a slightly different approach. We now took part in a SHADES TOUR in Austria's capital and… hell, we loved it!!
Working with social entrepreneurs, one meets people with incredible ideas and businesses.
One such person is Perrine Schober of SHADES TOURS. For any person that has not met Perrine, or heard of SHADES TOURS, here is a bit of background. SHADES TOURS offers activities and tours that discuss homelessness in Vienna. Recently, the first tour given in English. The tour is a highly interactive experience led by one of Vienna's homeless (or houseless). The English tour stopped at three locations in the fourth and tenth districts of Vienna, the main station, outside Caritas Peace Haven, and a local park.
The tour started off at Vienna main station.
A group from Impact Hub were on the tour that beautiful, sunny day. Initially, the tour met in front of the train station but it was warm and sunny, so the group moved through the train station to the other side, where it was shady. While walking through the train station, a homeless man with all of his possessions attached to a bike passed by the tour group, it was a sharp contrast to the beautiful sunny day outside and the camaraderie of the tour guests. Standing in the shadow of the train station our guide asked questions about how people became homeless and what homelessness meant. The tour group and the guide discussed why the train station is a gathering place for the city's homeless population and the stories that unfold there daily.
At the train station the concept of the Street Management Teams was introduced. These teams comprise of dedicated social workers, who help those at risk access the social services available to them. These red jacketed social workers can be seen throughout the city. It seems that not only homelessness can appear invisible, if one does not know what to look for. Coming from Canada, the idea that there are social workers going out into the field to help people access social services is a most novel concept. In Canada, those at risk need to seek aid first, in order to receive assistance.
The second location was the Caritas Peace Haven. For a Canadian, this is, again, a very novel concept. There are homeless shelters in Canada that sometimes provide accommodations at night, and most especially during our harsh winters, but the idea that there was a day centre where people could access food, internet, showers, and laundry was something new. For a Canadian at risk, it is rare to find one place that offers all of these amenities under one roof. The guide explained that there were different types of day centres for women and children in the city as well, so that those especially vulnerable, would be less wary of accessing these safe havens.
The third location was a local park. The guide showed pictures of the parks during the refugee influx and what they looked like during the height of the crisis. Sitting on benches in the shade and the idea of a sense of security and peace that most people have in their daily lives but that the homeless lack entirely was discussed. The guide then switched gears, slightly, to share some stories about some of the individuals that he knew within the city. The stories were eye-opening and disheartening. From stories about theft and the acquisition of new addictions, to the role of mental illnesses and the length of time that homelessness persists for some individuals. Then the guide shared the uplifting success stories of those same individuals. Some are no longer homeless.
By accessing the support of social workers and mental health professionals, they slowly built the skills necessary to return to a more normal life.
Walking away at the end of the tour on that beautiful, sunny day, there were three take-aways. The first take-away is a new understanding of the complexity of homelessness. Many look over the person who sleeping in the park or sitting asking for change on the steps. Rarely does one think about the depths of a homeless person's anxiety over the safety of himself or herself and his or her belongings.
The second take-away is the knowledge that there are a large number of social institutions working together to create and maintain a social system for the homeless within Vienna. There is a large network of well funded charities and governmental social services that work in concert to address this issue. While this does not solve the deep seated problems of homelessness, it certainly makes a difference to the individual lives they touch.
The third take away was the difference between homelessness and houselessness. Houselessness being that someone has an address but for various reasons, like domestic violence, he or she is unable to access his or her residence. This is not a concept for Canadians, and so, while it is mundane for Austrians to make this distinction based on a variety of factors affecting someone's status it is not so for a Canadian.
Perrine Schober offered her thoughts on the issue of homelessness and her tour guides.
What is the most pressing issue with homelessness?
"In my opinion, the most dangerous thing about homelessness is time. The longer a person is homeless, the more difficult is becomes for the person to change their status quo. It takes unbelievable strength, motivation, and determination to get out of being homeless when you battle a lack of belief, hope, motivation, strength, and self esteem coupled with unbearable shame and the constant struggle to organize the most basic of needs."
What is the one thing that can make a difference in the lives of the homeless?
"Even with all of our social services assisting with the basic needs of the homeless there is one thing that makes a difference to a person who is homeless: employment. Employment is often the difference between homelessness and a fully integrated life. We all need tasks and work in order to feel useful, and to have a reason to wake up and shower everyday. This is not something that the social system can provide, or even is supposed to provide. I do not think that employment is a panacea to homelessness, but when they are ready and back on their feet, they should be able to find employment within the labour market."
What are you proud of with Shades Tours?
"I am super proud of the Shades Tours guides. They may be fighting the toughest fight of their lives and I am glad that SHADES TOURS is one employment outlet that can provide them with the strength and motivation that they need."
***********
If you haven't been on a SHADES TOUR yet, I encourage you to attend one.
Austrians have created an amazing social system, and it is important to see it in action. For the rest of the world, these ideas need to be taken elsewhere in the world and replicates. Check out the Shades Tours website, http://www.shades-tours.com, for information on tours and activities in English and German.
"Legs don't feel tired when the heart knows what it is beating for" – The Kind Transporter
Aleksa Živković is a winner of Social Impact Award 2015 in Serbia, with an enormous passion for helping people in his local community. The Kind Transporter (formerly known as Youth for Elders), a social business he runs, is more than just a bike courier service: they deliver groceries, fast food, pay bills, deliver money, deliver construction materials and move furniture. They don't pollute air, as everything is done by bike, they help elderly people (all services are free of charge for residents older than 70) and create programs for youth. 
It all started in 2011 when Aleksa decided he wanted to do something during summer
after high school, before leaving to live in Malta. He bought a SIM card for 2€, opened a Facebook page and offered his bike courier services in his hometown Pirot. After plans for leaving the country changed, Aleksa decided to develop this idea further. He established an NGO Leka in 2013, and that's when more funding opportunities came. He established cooperation with the Red Cross Pirot, and got donations from several institutions and companies.
After that, Aleksa decided it was time to add another service
to his business and applied for Social Impact Award. The idea was to build a rickshaw and offer sightseeing tours, while providing free transportation to doctor's appointments for citizens older than 70 years of age. He won the SIA award and is currently building a rickshaw together with two experienced mechanical engineers. He has recieved a lot of support and media attention, and was even a part of Coca-cola's #ShareTheGood campaign.
His favorite part of the Social Impact Award experience was the SIA Vision Summit. "It was a rare opportunity to talk with young people about tackling some problems of 21st century that many people refuse to acknowledge. Not only talking, but tackling".
Aleksa has no problem talking about the failures he experienced on the way, but keeps figuring out new ways to increase his revenue and create a bigger impact. The Kind Transporter has, in the past 4 years, provided more than 500 free services and involved 8 volunteers. They currently have 7 service users.
Goals for the future include having 5 couriers before expanding to Belgrade, and 50 service users.  With 5 couriers they will be able to introduce a new service: distribution of locally produced food – milk, cheese, vegetables and fruits. This way they will not only reduce CO2 emission for food transport, but also promote local farmers and their products.
And even though Aleksa works about 14 hours a day he says that "legs don't feel tired when the heart knows what it is beating for".
We could not agree more.  
The changing trends towards a sustainable market in the Tourist Industry – TourViaMe
Montenegro – as one of our smallest and newest SIA countries – is getting more and more sensitive in the sphere of Social Business as markets change. The international travel industry i.e. shows a rise in social inclusions of regional projects. Enterprises connect with regional organizations to create "green" awareness, just like TourViaMe does. 
Like every good travel company in the world, Tour Via Me wants to foster responsible and sustainable travel. Foundations like Planeterra.org and Intrepid Foundation are leading the change as they create new opportunities through social enterprise in travel all around the world: from supporting Peru Women's Weaving Co-op, to giving jobs to street children in New Delhi, India. They aim to follow their example and help in developing travel social enterprises in Montenegro. "Together with SIA and other social entrepreneurship programs we are here to help, and we will always be more than happy to mentor you and help in bringing positive change to the community. " says Bojan Ćinćur, one of the founders of Tour Via Me which is recognized as one of the first startups in Montenegro.
Tour Via Me is a curated online marketplace for escorted tours. They sell escorted tours created and conducted by the world's top notch tour operators through innovative UX design. They aggregate the best tours on the market, collect all relevant data about those tours, and present information in a simple and visually appealing way. Tour Via Me's mission is to become a one-stop shop for group guided tours. They want the majority of the best group guided tours in the world to be found and bought on a single website, and to be the first thing that comes to people's minds when they start thinking about finding and booking a tour.
The guided tours market (multi-day guided group) is a 36 billion dollar market which is highly under-served in the online world. It has no good aggregators, or a marketplace that will help travelers in their quest to find their next tour. This market existed since the 1950's and has been growing steadily over the years.
At the moment, travelers are forced to search for these tours using Google and other search engines, only to find hundreds of tours scattered across many different websites (tour operators and smaller agencies) each of them providing a very different user experience, information density and service level. This makes the entire process very confusing and demanding time-wise, as people need to research every option not knowing if it will suit them and their needs.
Tour Via Me organizes and structures all tour information so that consuming this information is very easy and fast. As a result, they have a unique data system that enables them to build the most advanced searching capabilities and to create the richest comparison engine in the tour industry. In addition, this allows them to implement sophisticated personal suggestion engine and additional user-oriented features. Coupled with reliable reviews, interactive map and rich media content, this allows users to easily find exactly what they are looking for and make an informed decision before booking their perfect tour.
"Organic production has become such a business as usual, that its core of preserving nature, biodiversity and people has been lost along the way." – OurGoodEarth
Nasha Dobra Zemja (Our Good Earth) is the first organic food cooperative of consumers in Macedonia. They started as an informal group of 20 families in search of organic, ecological local food from the cleanest regions of Macedonia. In two years (helped by donations) they got into the most hidden villages in Macedonia and visited more than 100 farmers to find the cleanest and best quality food for themselves and their families.
The interest grew, and soon they became 100 families-members. Then they discussed if they should and are willing to register an entity, so other people can enjoy the results of their search and work. Then in April 2015 they opened their shop in the neighborhood of Taftalidze.
The strongest initiator for our efforts is and was – increasing awareness about sustainability in general, and more precisely about local community development, sharing of resources, decreasing the pressure to mother Earth.
"Being exposed to what is going on in the world (the degradation of soils, natural preserves and habitat) it was simply unavoidable to not take action. Our Good Earth is our response to what is going on in the world today. And it is not only about food production, but the (ab)use of natural resources, the treatment of other living beings, polluting, dividing vs. joining…. We humans are the most egoistic and egocentric species!"
For the first time in Macedonia they formally introduced the concept of weekly organic basket for their members – delivered to your doorstep, a beautiful basket full of fresh chemical free fruits and vegetables. This is the start towards a community supported agriculture (CSA).
In 2015 they won the Social Impact Award in Macedonia, and we also won the regional contest of Green Ideas and Philanthropy. The awards launched them into contact with most relevant people from the social enterprise sphere in Macedonia. Participating in the discussions helped them define better what they feel about social impact they portray vs. green eco concept they also strongly believe in. They tend to feel that their positive impact on nature and changing people's habits of using plastic and bringing their own packaging when shopping has a crucially strong social impact (additional to the non use of pesticides in the food they procure and supply).
All our further activities will have an umbrella of sustainability in organics. Organic production has become such a business as usual, that its core of preserving nature, biodiversity and people has been lost along the way. Capitalism and free markets are the way they are – our decision and actually the only way to go forward – is to think and act holistically – not egocentrically. Such an approach has is price, that we are ready to pay.
Almost there
You need to register in order to submit your bulletin & vote.
We care about your privacy.
Read Privacy Policy .
× close