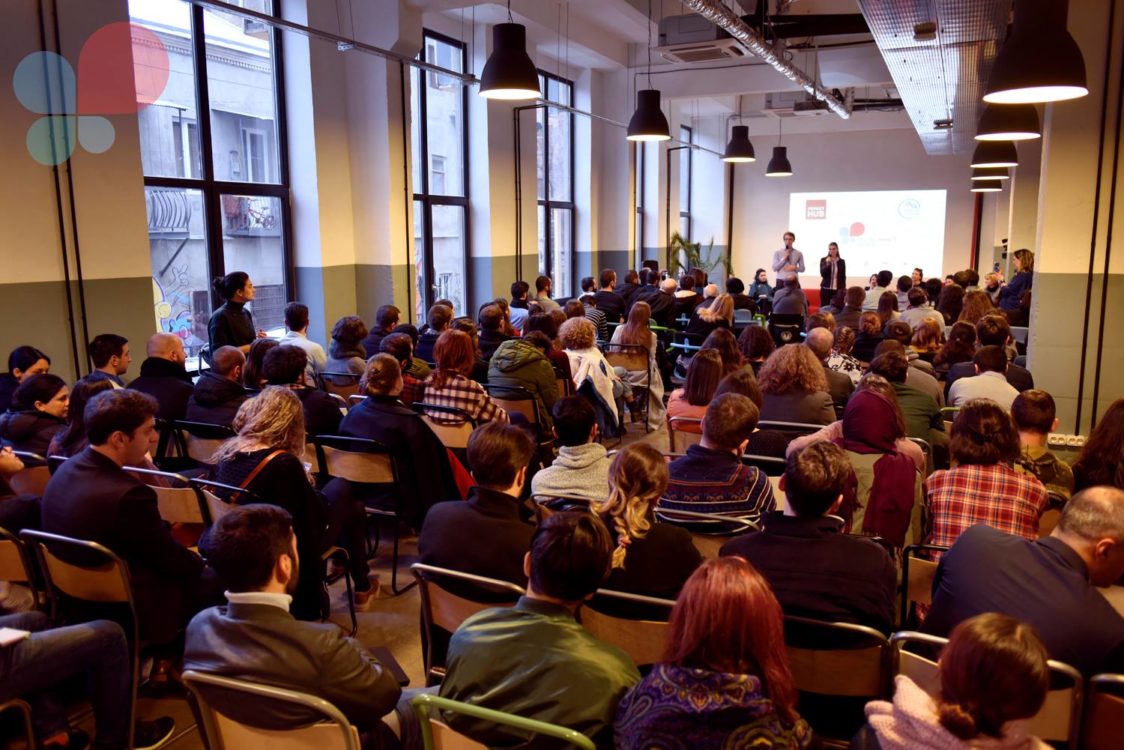 How to professionalize the PR efforts for your next event
If you want to promote an event/program, it is very important to develop a PR action plan in the very early stage. The best strategy: Start as early as possible!
To make a clear picture you might divide the whole campaign into three phases 1) before, 2) during, 3) after the event. The most part of your work you will have to do before the event.
1) Before an Event
a) Define your story
Everything a journalist cares about is the story! If you want that the media covers SIA, you have to define and create a great story. Media channels don't like to cover one and the same story, they love to be special.
Give the media exclusive stories
Pack stories in different ways for different TV programs (use morning shows, talks, news, etc.)
b) Develop personal connections
As emotional as journalists are about stories they are about people. So, don't work with media organizations but with the individuals that work in them.
Make a list of most valuable potential media partners and call them
Meet journalists face-to-face and build a personal connection (don't forget to bring an impact report!)
Don't be afraid of getting in touch with mainstream media such as TV and larger newspapers or radio stations. SIA is a sexy product with attractive stories. If you do it right, they will love it!
Consider the right day time for journalists when scheduling an event.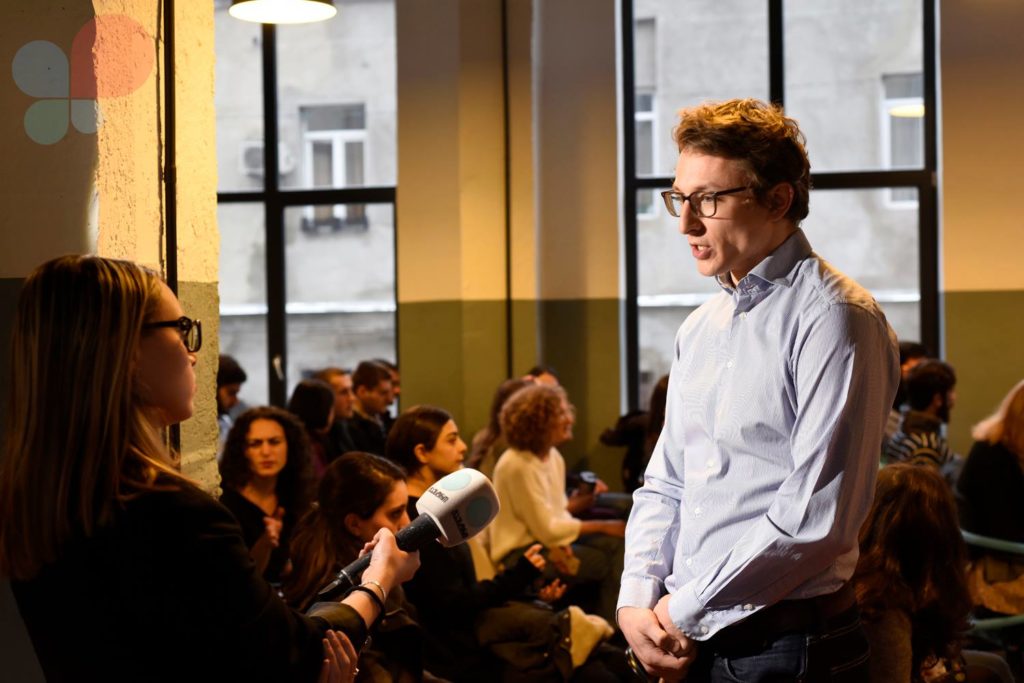 c) Create a press release
Journalists are busy people. The more organized and clear press releases they receive from you, the bigger your media coverage will be. You will have to prepare two separate sheets. The first one will be an announcement of the event, which you will have to send in advance to the event to invite media representatives at the event. The second one is a press release that should be sent straight after the event.
Announcement:
Start with an attention-grabbing headline in bold font
Begin the body with the date and the venue
Summarize the subject in the lead sentence
With two sentences describe the program/event
Put the logos of event/program, partners, stakeholders
Press Release:
Start with an attention-grabbing headline in bold font
Begin the body with the date and the venue
Summarize the subject in the lead sentence
Describe the important details of your story for the rest of the body
Add quotations of key stakeholders
Do not forget to include your contact information
Do not make the press release too long (max 2 pages)
Put the logos of event/program, partners, stakeholders
Attach a photo of the event to the press release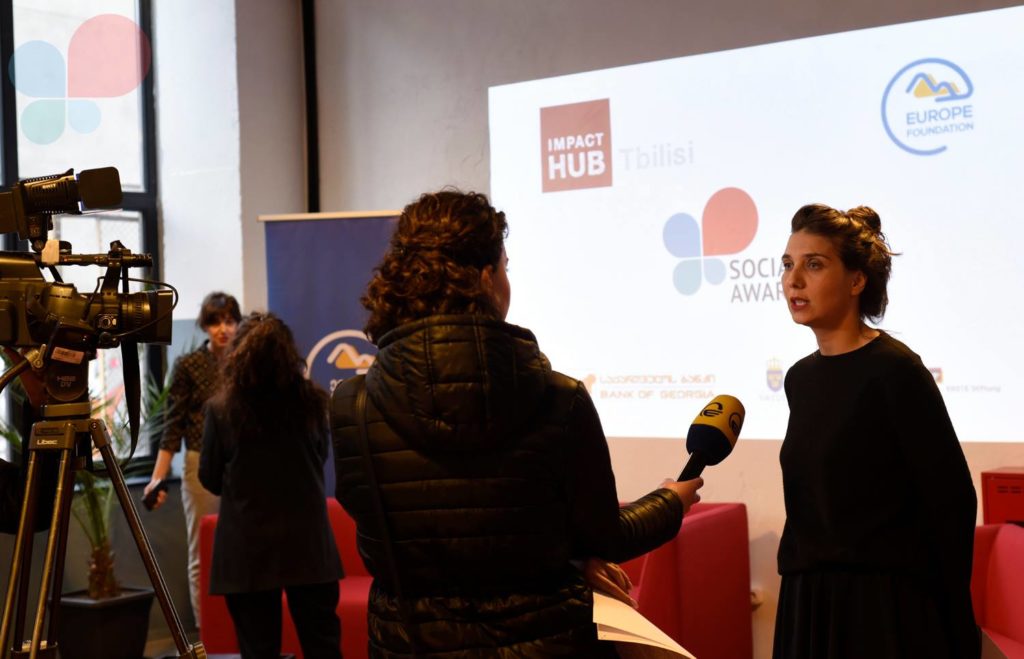 2) During an Event
When the big day has come, make sure to host the journalists well and provide them with all the information they might need. The best way to do so is by distributing a media kit. Such a media kit should come in a branded folder and include:
Press release
Facts and figures about SIA in a form of a factsheet
Photos of team members, partner representatives, and other relevant stakeholders; event photos
SIA information brochure or flyer
Business cards of representatives
(Ideally branded) USB stick with all that information (plus a SIA power-point presentation)
Moreover, there are a few tips&tricks that will make your PR efforts throughout the event more successful:
Journalists are busy people, so they might not stay until the end of the event – put the most important things in the beginning;
Prepare all the speakers who are going to give a comment for the media in advance. For media representatives it is more convenient to take the interviews before starting the event;
If the budget allows, hire a professional photographer to capture your event and record it. To have a high quality photos is particularly important to share with the media;
Have a prepared list of invited guests and media representatives in the entrance to check who is attending – you might use the list for upcoming events;
Start the event on time – nobody likes waiting;
After finishing the event try to contact the journalists directly building on the personal relationship.
Do not forget to say special thanks to the media representatives;
Ask media representatives where they are going to broadcast their story; otherwise you will have to spend the following days searching for the coverage.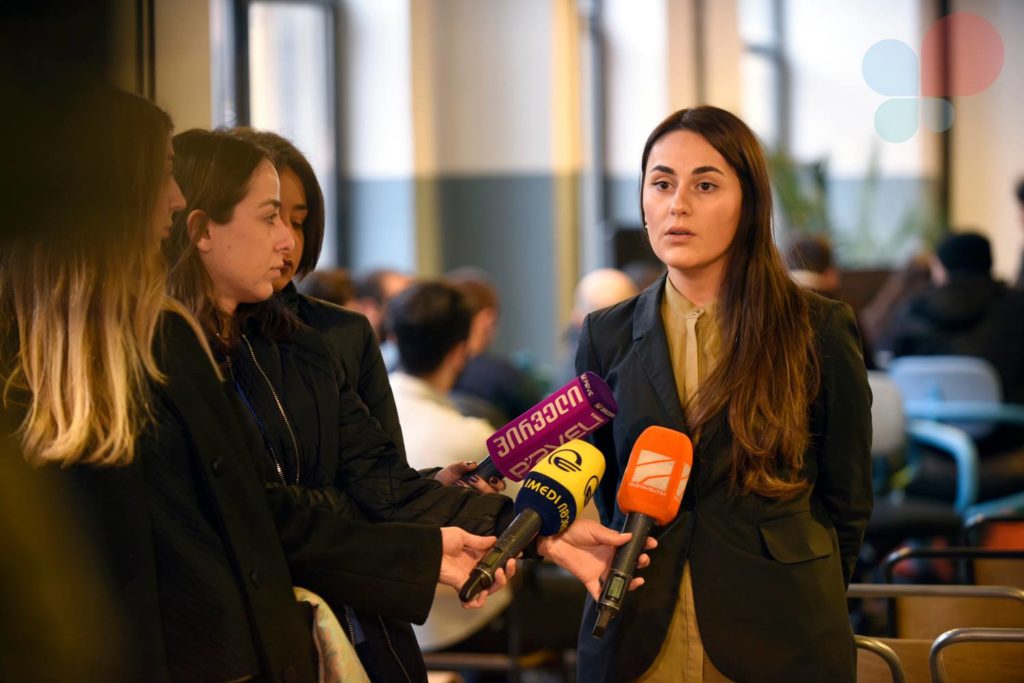 3) After an Event
It's not over yet. To make your PR efforts really professional, follow up on the event with this:
Send the press release to your media mailing list straight after the event, or even before finishing it;
Collect all the media coverage and archive, you will need it in the future to show your (potential) partners how you increase their brand recognition;
Put the most interesting TV stories about the event on your Social Media channels (tag people);
Start all over again and plan your next event!
This blogpost has been created by Ketevan Ebanoidze from SIA Georgia. Ketevan is a public relations and media communications specialist with extensive experience working for wide range of TV programs in different Georgian televisions. Prior to Impact Hub, since 2010 she lead Media and Communication Division at the Ministry of Culture and Monument protection of Georgia, where she managed high standard media communication and public relations for the Ministry, Ministry officials and for 80 entities working under the ministry. She graduated Journalism from Tbilisi state University and did her Master's degree at Georgian Institute of Public Affairs in Journalism and Media-Management. She is an alumni of London School of Public Relations.
Chief-Editor: Tizian Müllritter
Four IT social enterprises from SIA Russia
When you come into a subway car, the first thing you see – that every second passenger looks at his or her smartphone screen. Someone chats, someone looks for a present for their relatives, someone does both things simultaneously. A smartphone is a key to a world filled with opportunities – you just need to click "connect to Wi-fi".
The Internet as the opportunity to help – residents of Impact Hub Moscow and SIA members consider in this way. We have prepared a list of  4 "good" enterprises, which keep up to date and solve social challenges online.
Teddy Food, Social Impact Award 2016 finalist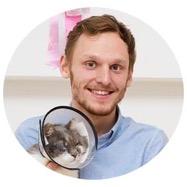 It helps those who cannot ask for help.
Interactive service for help to homeless animals, which makes this process not only useful for pets, but also fascinating for the supporters. Each user has a personal account in the system and can donate money for animals' needs. Everyone can choose a pet and the need to pay: food, care, treatment, etc., what significantly reduces shelters' expenses. The most active users receive titles for their purchase. And, of course, the highest reward goes to those who took the pet to his home.
Brainify, Impact Hub Moscow residents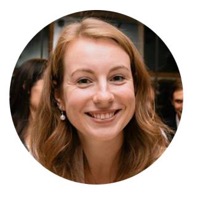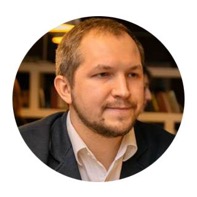 It helps those who got lost and tired from routine job.
The educational project Branify is a four-week online course, which aims to help people discover their strengths, to realize what they wants from life. The project will be useful for those who just graduated from the university and the representatives of older generations, who fear major changes. Each participant receives access to the program with various tasks. An important component is the support of the curator – a specialist who can help to make correct conclusions from the program. You can sign up for one of the 8 sections for free. The full package involves a monthly paid subscription. In this case, the project offers different types of membership – basic and with advanced functionality in the form of additional checklists and reminders. For those who want to support the project financially, there is a special crowdfunding subscription "I love Branify".
BuySocial, Social Impact Award 2016 winner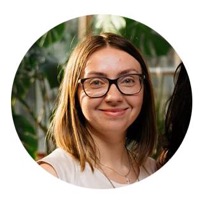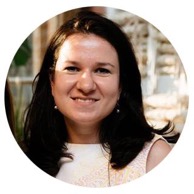 It helps those who are in need.
BuySocial — the first Internet shop, which sells goods of the Russian social entrepreneurs and charitable organizations. Buying these products, customers are involved in charity work, give work to vulnerable categories of citizens, contribute to  the environment and culture. The project live due to the commission at the represented goods.
Another task, which the founders have had – the formation of a special community of people who share the values of responsible consumption. Now BuySocial gathers more than 10 partners, who solve different social problem: whether it is support for people with serious diseases or the employment of vulnerable segments of the population.
Teplitsa of social technologies, Impact Hub Moscow resident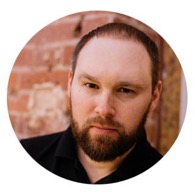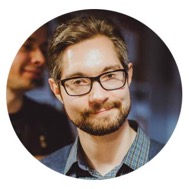 It helps to help effectively.
Non-profit educational project which promotes cooperation between NGOs and the IT-specialists and also explains how social problems can be solved with the help of information technology. In the Teplitsa they have different educational programs for NGOs. For example, the program which explains how to seek funding or to make a website. Besides, the Teplitsa realizes online initiatives. Their portfolio includes projects profitable for NGOs : IT-volunteer — a service for online sharing of knowledge and skills in the field of information technology; Online-leiсa — the system for crowdfunding, fundraising and donations; Paseka (Apiary) — the search system of the best IT-companies and independent professionals, who are interested in work with nonprofit organizations.
Author: Maria Kogan
Proof-Reader: Ksenia Usanova
Chief-Editor: Tizian Müllritter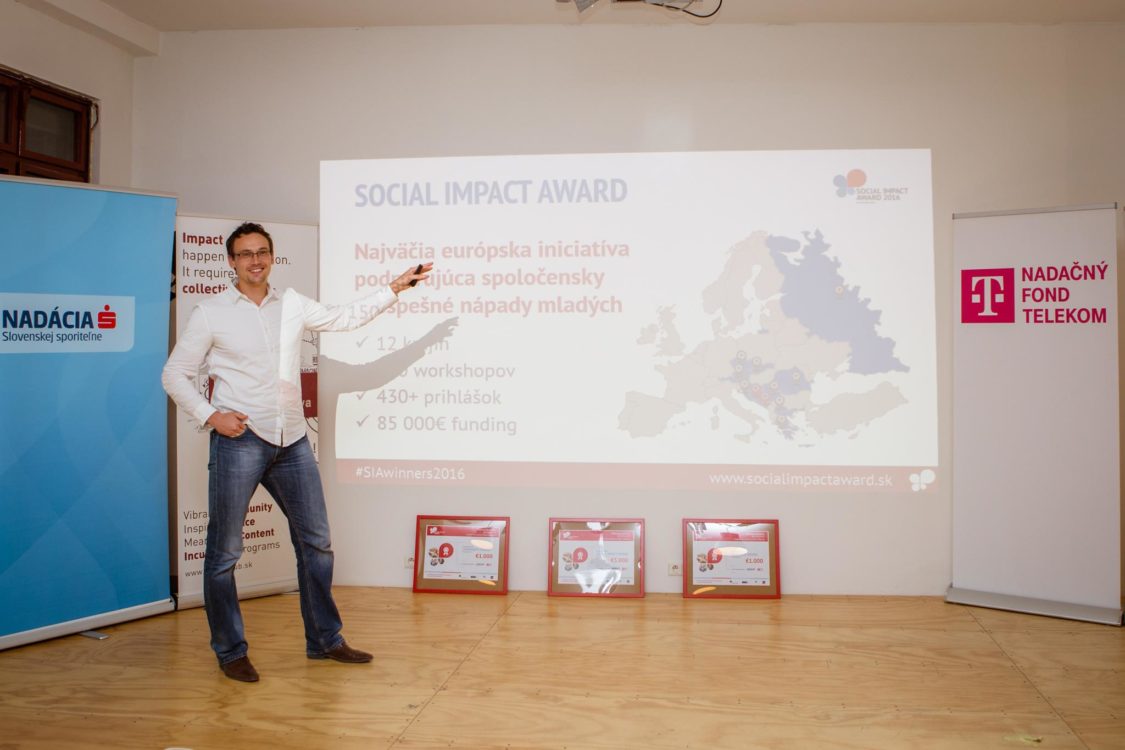 They don't understand, that social business must earn money too
Young entrepreneurs, high-school students or NGOs. That all defines Juraj Kováč, the founder of Rozbehni sa!, speaker of Social Impact Slovakia, and expert volunteer for LEAF – we could definitely go on with his other roles. He will tell us, what are the most common mistakes done by the starting businessmen and what NGOs lack.
Dear Juraj, do you focus on startups or rather people who are just about to start their career as entrepreneurs?
I understand startups as a global technology oriented and scalable company, that has potential for a fast growth and generate revenue of million or billion euro in a short term. But I do focus more on ordinary people.
Who is that?
Someone with lack of experience, lack of starting capital and maybe even without an idea. Let's take Jane, a girl from a small town in Slovakia without any real experience from a business world. And there are thousands of people like her.
There are many jokes about communication between a marketing agency and a client who can't understand each other. How is it in your case, when talking to people without any experience? Do you sometimes go crazy?
No, because I am trying to use tools that will work without me as well. For example I have the e-learning or StarteR!. It would be more more difficult if I had to deal with each and every person individually.
What's your goal?
The whole Rozbehni sa! is basically a social business. On one side I do want to help, that's my priority, to push entrepreneurship more into educational system, so that every child can go through our course at the high school. Similar to swimming course at the elementary school, where you get basics of how not to get drowned, we would like children to get to know how to swim in the world of business and not get drowned at the labour market.
When we get back to Jane, we guess she does not have broad business literacy, right?
True, she does not. And if she does, usually it's an old-style. That means she thinks she needs to write a business plan and take a loan. Unfortunately she doesn't think global and lean. That's why I am creating tools to understand that every small problem can turn into an opportunity. The idea is to think in ANTO mode – to be able to offer your product or service to anyone tomorrow. There are three basic but key principles. How to generate an idea, ideally one per month, how to find the business model and to diagnose the idea in two hours and test it in 100 hours. Because the first stage of the business is testing whether the idea is worth starting.
How to test the business idea if I want to open a café in my hometown?
Firstly, it's not the best idea, because it's an old-school business with huge investment and operational costs included. The idea can be good but it can be too risky you could end up beaten.
So you can't teach me how to get rich in a month?
No. I am not making a tutorial how to become a magnet for money. This is much more about microbusiness, about making a living. I am learning people how to skate, not play in NHL, however many people would prefer that. Playing there can be a dream for many of us, but skating is much more feasible for most of us.
What's the answer? Do people understand there is a satisfying alternative to the popular "American dream"?
I don't have proper statistics, but when they hear it, they seem to understand. There's no magic behind it.
What are the most common fails people do at the beginning?
They usually focus on wrong activities. Create a logo, fundraise, find offices etc. They use the road of costs instead of revenues. The philosophy is to explain them to get on the road of revenues and not focus on building the complex product, but the prototype they can pre-order, get the feedback, implement it and repeat.
What happens then? Will I skip the bankruptcy and succeed?
Most of the project fail, that's reality. But the lean startup methodology is about starting small and testing the ability to succeed in small as fast and cheap as possible.
So you save people money…
In a way. I want they will save not only money, but time and ego, too.
Ego?
Sure. Usually you fall in love with your idea. If it doesn't work, people think they failed, not the idea. It is important to get up and try it again, not to lose self-esteem. Everyone is afraid of the failure, but you need to be aware, it is not about you. I would compare it to going on a first date and thinking about marriage, but you have to test it, first, find out whether it can work.
Do you also help to those in later stages of their business?
Yes, the tools I am developing work for all. You can create a new product or innovate an existing one. 
What are the results?
Last year we cooperated with 80 high school in Slovakia. We created a know-how video presentation and anyone could organize a screening. And who was interested in more, would get a StarteR!, could join the e-learning or apply for our incubator program. We have tested it and would like to launch this year again, but bigger.
Do you work with students the same way as with entrepreneurs?
Yes, all of them are the same – starters of their ideas. But students need a bit more critical thinking and idea generation skills.
Is it true, that only some percentage of people have the ability of being entrepreneurs? Can the other group of people change it in their favor?
That was the topic for my PhD. thesis. It is true it can be harder for some, but still I think it's "only" a skill that everyone can, and should learn.
How did you create your tools? Did you start couple companies before and failed?
I did use my previous experience from consulting. About 30-40 projects have gone through and approved it. I think having a personal experience with leading a company is fine, but wouldn't make you a great consultant. It is the same like being a great football player won't make you a great coach.
Do NGOs and third sector work different than corporate field?
Yes, people in nonprofit sector are dependent on grants. They create a project, count the number and look for people who will pay it. That's the fundraising way. Business is based on looking for someone willing to pay for the value he or she gets. The idea needs to be self-sustainable. Earn on itself.
So it is mainly the question of money?
Yes, it is completely turned around. There are experts for writing projects, but usually too weak to find the way how to earn them.
Your wish, as I get it, is so that companies and people will help 3rd sector more and the ecosystems will be more connected, right?
Not so much. I want to be helpful for others. It makes me happy, when my work helps. For example, when an NGO has a new product or service and it works, when 20 hours of my time have a value of 2000 hours for someone and I can help them to succeed. That is also why I am working as an expert volunteer for the Slovakian organization LEAF.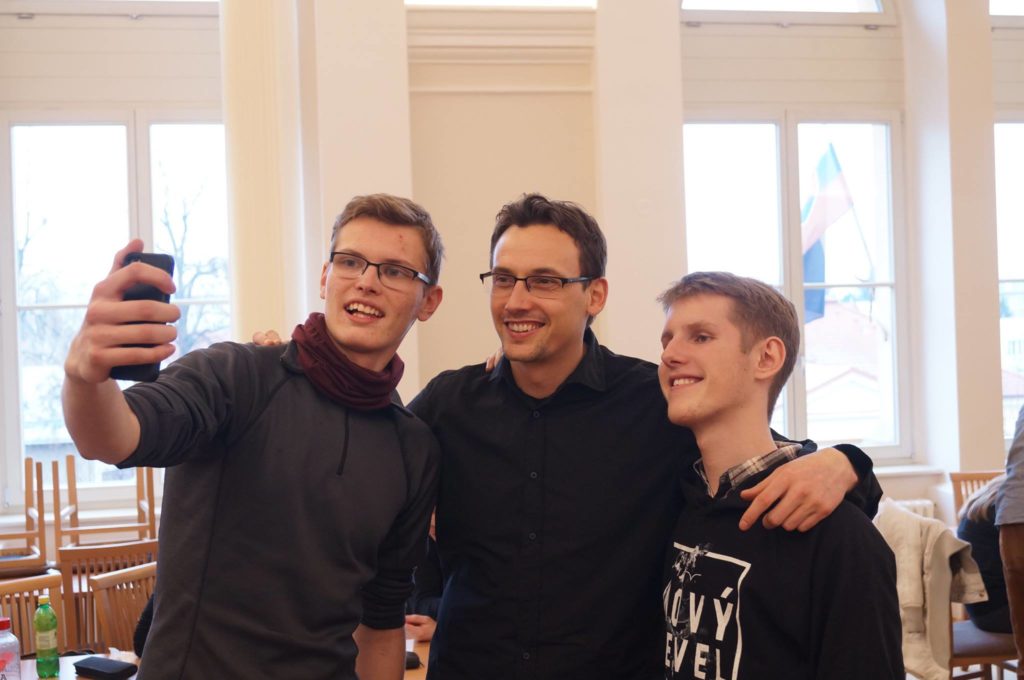 Thanks for the interview, Juraj!
Author: Jakub Pediač
Chief-Editor: Tizian Müllritter

The changing paradigm – the world of the future
Why should you take part in SIA workshops? Yet another opportunity for free knowledge, great insights and networking… But why should you do it now – you don't have an exact business idea, maybe exams are coming up and what about your part-time job? Very simple, because the time is now – our world is CHANGING at an unprecedented pace!
Existing order starts to crack under demands of young people like you for purpose, cooperation and social justice. People around the world are disillusioned from the conventional lifestyles and seeking alternative ways for discovering the existential purpose of what surrounds us – from the way economy serves us to the principles on which our cities are built. The last thirty years have been about the creation of the technical infrastructure that provides an interconnected world, which is now in place. Technology progress and innovation are breaking existing patterns, serving a world driven by communication and exchange of information. Let's take a look at some of the developments that are gaining momentum globally and actively re-shaping the way we live: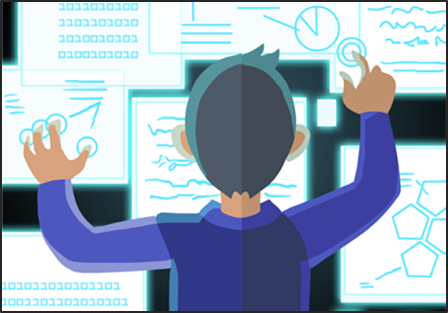 Collective Work – The future of work is without a doubt what of main mysteries in front of us. Everybody nowadays is talking about the ethics behind AI and its potential effects on the job markets. To what extent, however, will AI flourishing affect traditional professions and which sectors are going to be the most vulnerable is yet still hard to assess. Nevertheless, one thing is for sure – the landscape of work will be one of the fastest changing aspects of our life and we have to remain flexible and resilient. High specialization and individualism free space for diversification in skills and utilization of collectivity. The first results we are observing are a general flattening of organizational structures and strong focus on developing and implementing teamwork. Individuals become more and more disconnected from structures to become more connected between each other. Until 2020 50% of the US workforce will switch to freelancing and European trends although at a slower pace demonstrate similar development. Newspapers and magazines like Forbes, the Guardian, Medium are already changing their business model to so called "contributions" to cut on costs (rent, maintenance, etc.) and adapt to behavioral changes (travelling, freelancing, "working on three projects simultaneously" schedules). So it is just a matter of (short) time until a large part of industries switch entirely or at least integrate a "collective effort model" in their structures.
The landscape of work will be one of the fastest changing aspects of our life and we have to remain flexible and resilient.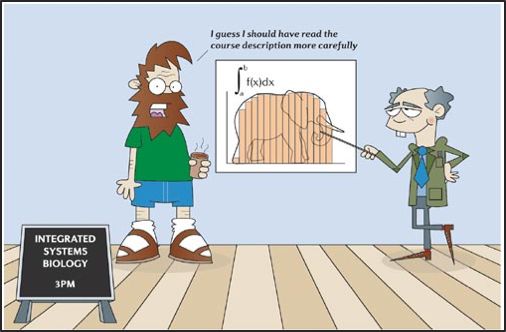 Education for You – The nature of education is also changing and reforms are needed more than ever. The rigid post-industrialist world of public education proves to be inappropriate to attract the attention of the digital young population and to prepare them for the jobs of the future. The World Economic Forum suggests that around 65%of the children entering primary school today will have jobs that have still not been invented and which their education will fail to prepare them for. What does this mean? First, it emphasizes the immense need to look beyond the typical production lines and strategically utilize the "Internet of Things" to prepare the coming workforce for the challenges ahead. It also points out the greater need of motivating life-long learning related to the rapidly changing work nature and substitution of the old-fashioned model of "one job until the rest of your life". Education is no longer limited to knowledge but extended to skills acquisition (project-based learning) and innovative teaching models as adopted by Alternative University in Romania, Schule im Aufbruch (Austria) or La Scuola Open Source (Italy). What these have in common is the focus on freedom of choice and co-design learning experience to address students' curiosity and individual needs. The predominantly 2D nature of education is addressed by the increasing penetration of massive online courses (MOOC) – a potentially disruptive innovation, making learning more accessible to all people. Moreover, higher education institutions are embracing data mining in order to gain better understanding of student performance and deliver "Education for you" that is tailored to meet the demand of the job markets while considering the students' needs.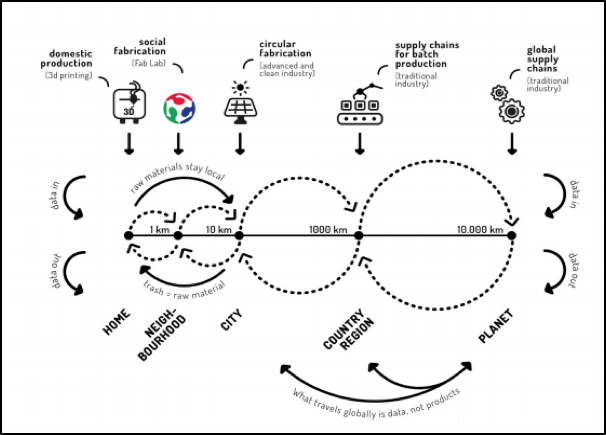 Sharing Economy – The fact why business models like Airbnb, Skillshare or Blablacar are so successful lays mainly in the fact that such platforms make use of the high level of redundancy in modern society – unutilized personal assets are all around us. Although sharing is not a new concept in the context of common goods and state formation, we now live in a time where we have a whole new phenomenon – peer-to-peer sharing on a large scale. Thanks to "wirearchy" we can easily match aggregated supply and demand in the most efficient way that does not leave room for wasted excess. In the age of fast consumerism we are paradoxically (or maybe exactly therefore) surrounded by platforms for shared food, shared knowledge, and even shared passions. As an interesting response to the "new" value system of sharing emerges also the concept of platform co-ops, currently gaining supporters in North America and Western Europe. The platform co-op eco system is comprised of online platforms that support production and sociality, digital labour brokerages, web-based marketplaces that are collectively owned and democratically governed. Collaborative communities such as OuiShare also showcase best practices of the power of "collective intelligence" and the horizontal participatory power of the individual. Such platforms allow easy and efficient online and offline (in FabLabs, coworking spaces) interaction to integrate ideas like access over ownership, open knowledge, DIY and holocracy in governance.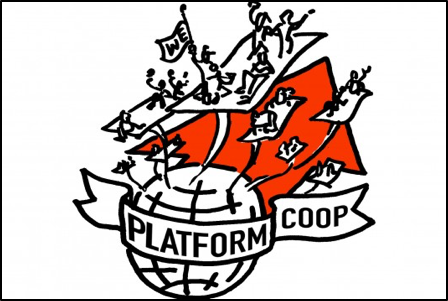 Participatory Cities & Active Citizenship – Our cities are changing as well – there are smart cities, social cities, circular cities. Circular economy models for example, brought the revolutionary idea to look at the waste as a resource. Reusing or regenerating raw materials serves not only the benefit of nature but creates added value for the whole value chain – from creating jobs for the trash collectors in emerging markets to saving money to businesses that are incentivized to re-think their business models. Amsterdam is one of the first cities to initiate this transition by supporting local social entrepreneurs to engage in the topic and establish an innovative hub for an energy transition and a circular and bio-based economy experiments in an abandoned harbour area. Another urban concept called FabCity is a similar initiative to create locally productive and globally connected cities that are self-sufficient (minimum inputs and outputs/ waste based on circularity of resources). The model relies to a large extent also on the idea of citizen empowerment and collective effort through shared decision-making processes. Ultimately, civic-public collaborations like the Bologna regulation are changing the face of urban challenges and are the first big step towards "cities of commons" – cities where all stakeholders from activists to policymakers and from citizens to businesses work together for a better future.
All of these initiatives are already gaining on support and magnitude and are largely driven by groups of social entrepreneurs (!) And all of these were first ideas that were further developed by committed individuals. Take part in various SIA workshops around the world over the course of next two months and work on your idea to drive the change…
Because if not now, when and if not you, who?
Get informed about near Social Impact Award Workshops on our Website or on Facebook
Author: Emiliya Angelova
Proof-Reader: Hermes Arriaga
Global-Editor: Tizian Müllritter

Social Entrepreneurship in Kosovo – From General to Specifics
In 2017 we launched Social Impact Award for the first time in Kosovo. While preparing for the Kick-Off, the national SIA team reflected on the current state of mind and ecosystem for social entrepreneurship. And although a lot can be said on current trends in the field of social entrepreneurship, we start our Kosovo journey by taking a step back and looking at what has been done so far and the mindset challenges in moving the ecosystem forward.
What does the development of the social entrepreneurial ecosystem mean and why should we care?
Often people say social business and mean humanitarian work or volunteering, with freequent misconceptions that social businesses should not bring any profit.
It is true that concept of social entrepreneurship means different things to different people. Many associate social entrepreneurship exclusively with not-for-profit organizations starting for-profit or earned-income ventures. Others use it to describe anyone who starts a not-for-profit organization. Some use it to refer to business owners who integrate social responsibility into their operations. It is important to understand social entrepreneurship in terms of impact and society.
Social businesses have much wider impact and they are crucial for: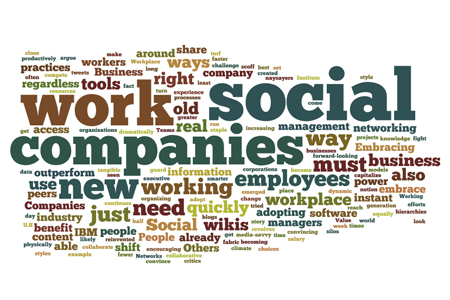 Employment Development: social enterprises provide employment opportunities and job training to segments of society at an employment disadvantage (long-term unemployed, people with disabilities, homeless, youth at-risk and gender-discriminated women).
Innovation: Social enterprises drive innovation, important to social and economic development. World most successful social entrepreneurs are taking new approach to biggest societal problems such as mental health, illiteracy, crime and drug abuse…
Social Capital: Next to economic capital one of the most important values made by social entrepreneurship is social capital. By creating new opportunities in Social Entrepreneurship, we build our communities on trust, reciprocity and cooperation for common good.
How to Shape my Idea in Social Business and What kind of support exists in my city?
There are different kinds of international and local support for Social Entrepreneurship and several models that can help you to shape your idea in sustainable social business. Social entrepreneurship ecosystem was being developed in Kosovo trough a number of programs for young people who wanted to start their own business in order to improve their communities.
One of them was "Kosovo Youth Social Entrepreneurs Prototype Solutions to Improve Local Communities".  UNICEF Innovations Lab Kosovo has localized the UK's Social Innovation Camp experience. During a 48-hour event held in Pristina, young social entrepreneurs with first-hand knowledge of Kosovo's social challenges connected with leading local and international experts in marketing and software development.
In 2014, Unicef Kosovo Programme: UNICEF Innovations Lab Kosovo developed and launched the first UPSHIFT programme. The Kosovo program achieved some impressive results: More than 126 youth-led projects have been implemented, more than half of which continue even after their engagement with the Lab comes to a close. From these 126 projects approximately 61,056 youth directly involved or directly benefited, and 120,630 youth are indirect beneficiaries of these projects.
Social entrepreneurs have a leading role in moving their own community forward.
We are now adding Social Impact Award into the game. The program empowers young people across Europe to shape their ideas into a sustainable business. Within this kind of program, you can get education, mentorship and financial support – and provide a solution to societal burning challenge – be it of local, national or international relevance.
Social Impact Award program was launched in Kosovo with the end of February and will provide opportunities for  future young entrepreneurs to apply for program – regardless where in Kosovo they lived. It is an opportunity to work with foreign mentors, international investors and gain skills and experience for launching your business to a dynamic market with real impact.
For example, take product of social entrepreneurship ecosystem and individual intuition of great story of Ashley VanBuskirk who spent the summer at college as a reporter in Kosovo. She discovered how tough it is for many young women to pay for higher education. After returning home, along with her sister she co-founded a social enterprise to help fund college tuition for young women in Kosovo.
Their company sells journals sporting watercolor covers painted by a Kosovo art student. Forty percent of profits go to pay for scholarships; specifically, 25 journals fund one semester of college tuition for a young woman in Eastern Europe.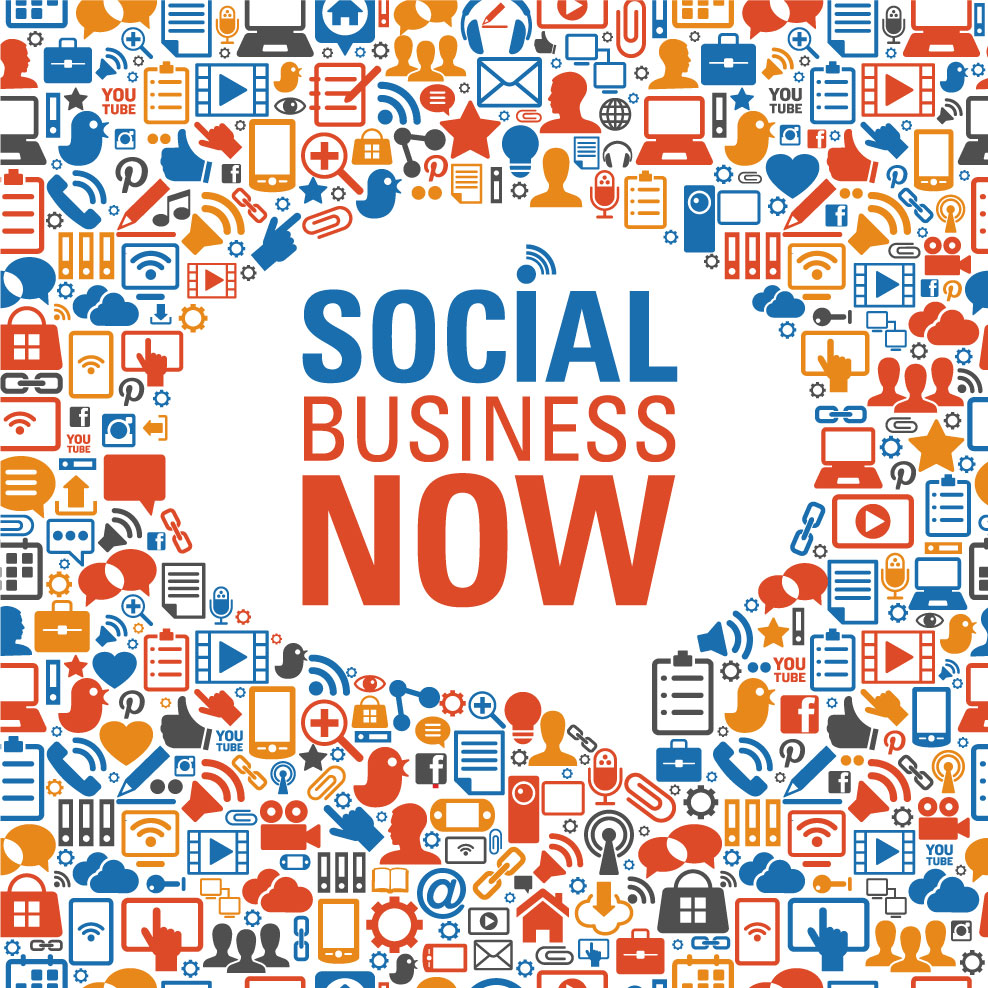 Every individual has the knowledge about citizens in his own town, know troubles and obstacles of their own neighbors. Social entrepreneurs have a leading role in moving their own community forward. All the stakeholders in the ecosystem are tools for shaping ideas, improving skills, strengthening will and taking first steps towards building society based on tendency of progress.
Welcome aboard!
Author: Sanja Zrnic
Editor: Vladica Jovanovic
Chief-Editor: Tizian Müllritter
E-bicycles are the future (and the now)
Carbon emission is not the next or the new top priority problem in the world – it's been a constant headache for the past 30 years, and Bosnia and Herzegovina was not left out of this world trend. Sarajevo, country's capital, has one of the worst air pollution numbers in Europe. Back in 1960s and 1970s Sarajevo was one of the most polluted towns in former Yugoslavia, which led to significant investments in gas system. After the 1990s war, because of lower life standard and higher number of population in poverty, many went back to using coal for heating, which put Sarajevo back on the map with ridiculously high levels of air pollution.
Nowadays, every winter Sarajevo turns into one of the most polluted capitals of Europe. Besides that, rubber, plastics, refined oil and chemicals are not being recycled and are causing additional pollution. Cars as transportation tools are a problem in itself – as transportation is the second big pollution system, immediately after heating.
Sarajevo has one of the worst air pollution numbers in Europe.
E- bikes – the new trend for living a "greener" life
Biking has been an alternative for cars in urban traffic for decades, but e-bikes are bringing a new twist to the story. Social Impact Award winner in BIH for 2016, BCBicycles, presented E – bike as a solution for polluted urban environment – it reduces emissions, facilitates rapid urban life and transport from one part of the city to another, saving time from traffic jams.
People are realizing the importance of electric bikes and its impact on human environment, which is followed by growth in popularity among young people and socially responsible companies. The added value is promotion of healthy physical and mental life – two birds with one stone.
The idea behind BCBicycles project is to try to reduce enormous emission of toxic gases into the Earth's atmosphere and to make our customers travel faster, cheaper and more efficient in cities. An average commuter, who uses a car for everyday trips to work, annually emits more than 700 kg of CO2, and during a lifetime spends more than 6 months stuck in traffic. Pretty scary. Let´s do something about it! That is why we decided to make a bicycle that will be much more efficient and fun to use for urban commutes than the other means of transport. If we manage to make a bicycle that people will be enjoying to ride they will be willing to use it instead of cars and other environmentally unacceptable vehicles.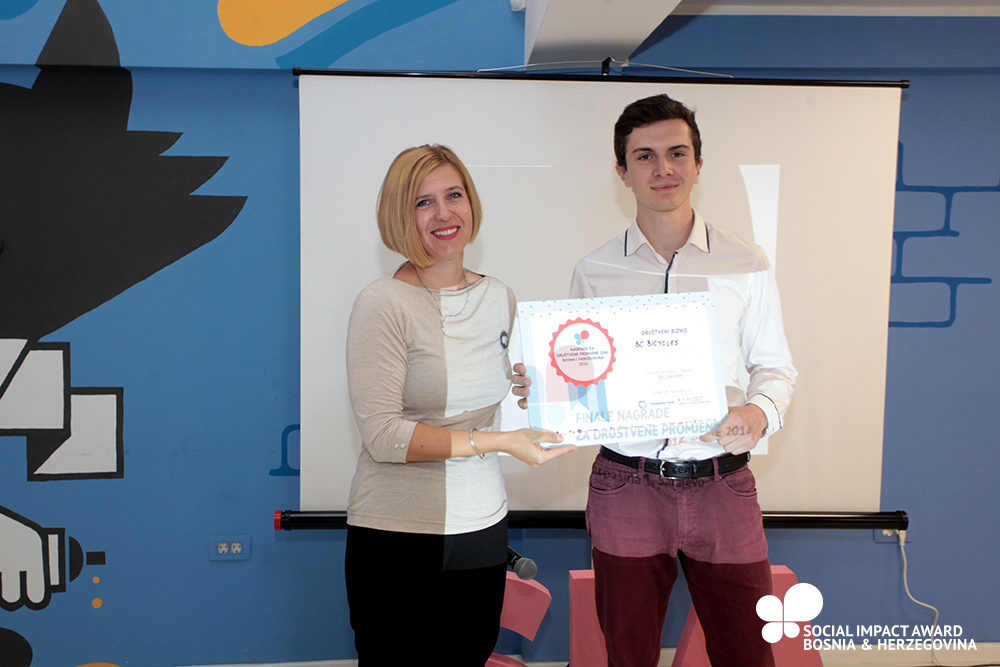 Every year we get more and more environmentally conscious businesses in BiH, mainly initiated by young people, and some of them are also targetting better solutions for emissions: ECO-Coal, EKO-Pak, EkoMozaik, etc.
Author: Loren Keserović
|Editor: Vladica Jovanović
|Chief-Editor: Tizian Müllritter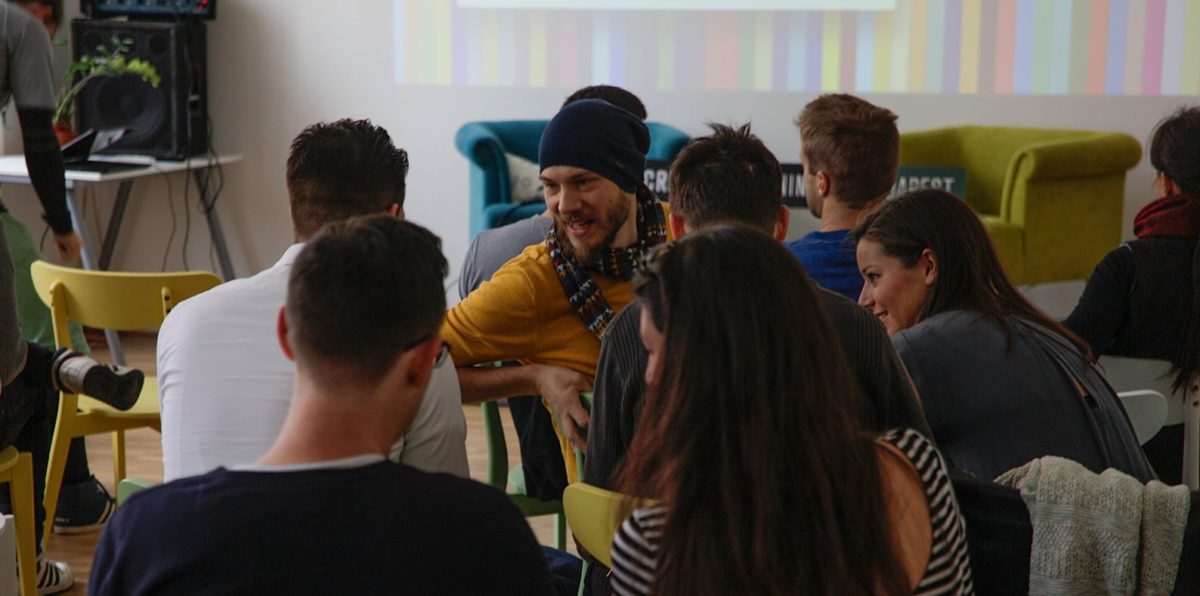 5 places to connect with changemakers in Budapest and beyond
Social entrepreneurship is a cool concept. But, if all you have seen so far are lecture rooms at the Uni and mildly boring corporate offices during your summer internships, how can you get involved and learn more about it? Budapest boasts a number of open community spaces where changemakers hang out, sharing beers, coffee and innovative ideas to make this world work for all.
Here is our list of the 5 most popular changemaker spots in the Hungarian capital – inspiring you to look for similar spaces in your own home town. Or maybe start one?
Visited mostly for its low-cost and yummy grill kitchen and pub, Gólya (Stork) is also a community house and event space run by a cooperative of young locals, hiding in a slightly crumbling building beneath the shadows of towering new offices in the once infamous 8th district of Budapest. While the neighbourhood is gentrifying fast, the cooperative made it its mission to learn about the less-fortunate residents of the area, who struggle everyday to keep a roof over their heads. They actively work together with civic groups to find new ways for preserving the diversity of the 'hood and help people survive when flat rental prices skyrocket.
Cargonomia magically fused the topics of low-carbon transport solutions with sustainable food production by partnering up a cargo bike centre with an organic vegetable farm. An unlikely combination that works quite well! Visit them to pick up a weekly box of veggies, order bike delivery (in December that includes Christmas trees) or attend one of their many workshops on DIY and self-sufficient building to get a hint of the community spirit. They deal with both the practical implications and the research background of Degrowth, a global movement that also brought its inspiring international conference to Budapest in 2016.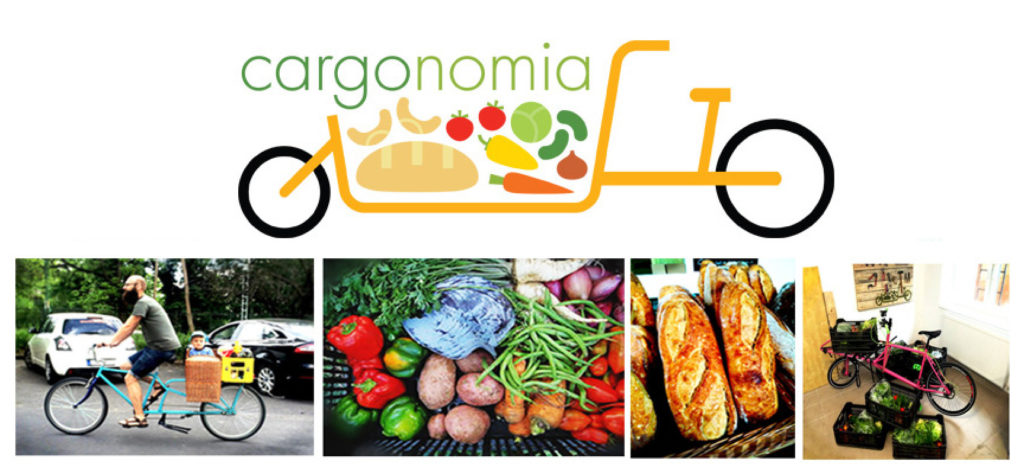 Auróra is the hot spot of civil activism and participatory democracy. Another pub/community space, they are working with a huge group of volunteers to create programmes ranging from evening debates on democratic practices to a hugely popular alternative summer festival (Bánkitó) while also testing community building and self-organization methods on themselves. Besides the inspiring events, their building also hosts several NGOs who work with marginalized and stigmatized groups.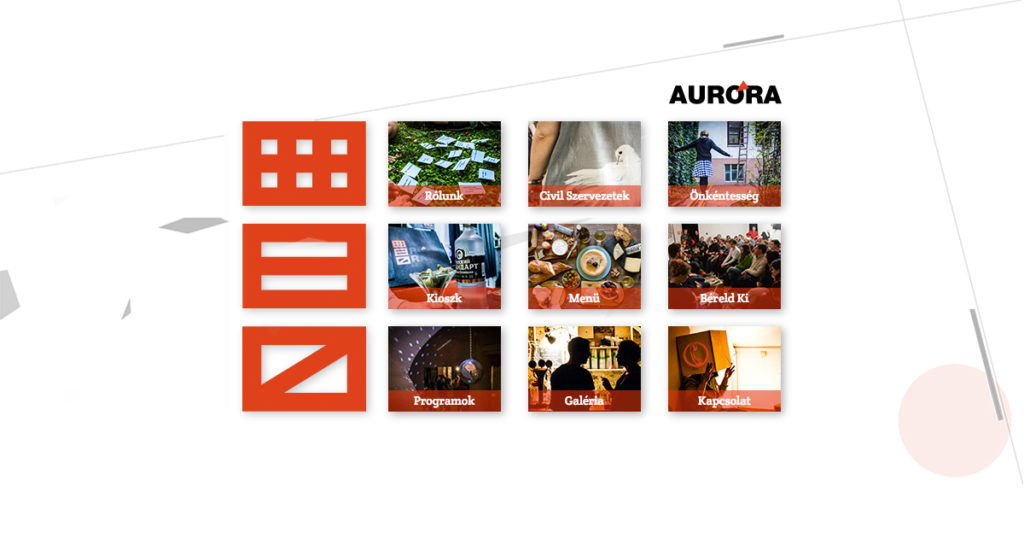 Attracting a slightly older (and also much younger) crowd, HellóAnyu, or HelloMummy, is the cafe that cities should open on each corner. 100% kid-friendly, it is the main meeting point for parents with small children, who tear the play area to pieces while their folks socialize, get help in starting their own business, or simply have a cup of coffee and five minutes of peace. Young mothers getting back to the labour market are a great target group for social entrepreneurs but reaching out to them and providing a comfortable meeting/workshop space is a sizable challenge. HellóAnyu, on the other hand, is the model solution for that.

Impact Hubs are where change goes to work – literally, as changemakers also have the chance to use their spaces for coworking and trainings and events that may run on the more professional side. The Budapest Impact Hub and its counterparts throughout the region bring together a large community of social entrepreneurs, supporters, partners and investors and add the spark that ignites connections between them. You are also likely to find an impact-focused incubation or acceleration programme (or similar) among their offerings – in Budapest, the Social Impact Award is launching in 2017 with a Beta version!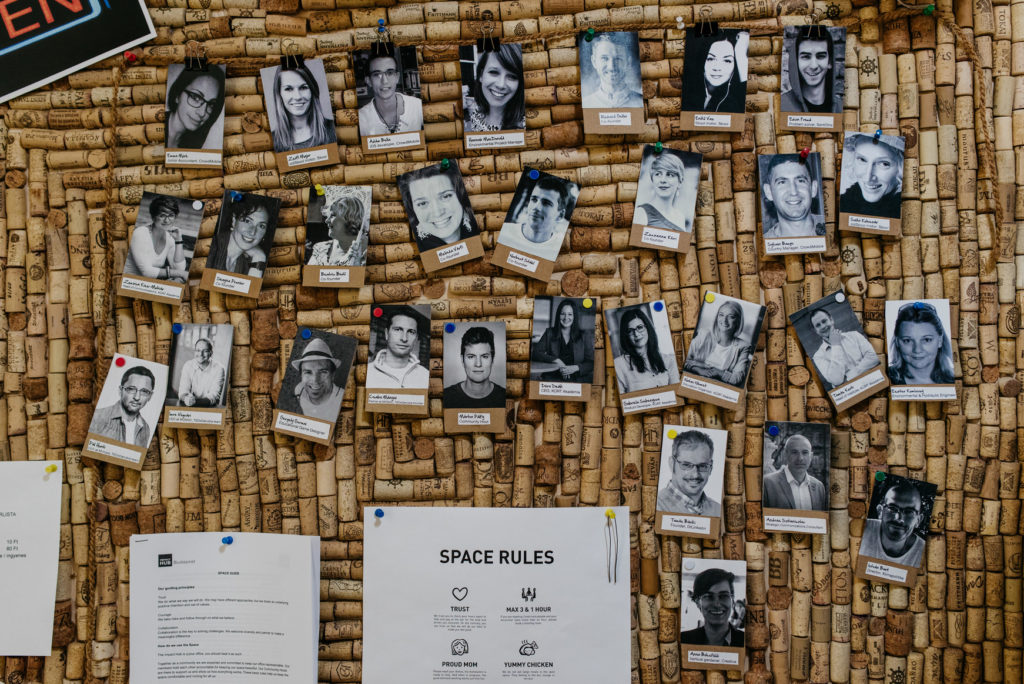 Did any of these concepts get your wheels turning? Then maybe you also noticed that all five places are run as an 'impact venture', thus not only supporting social entrepreneurs but also piloting new business models, organizational setups and other tools for them. Get inspired by their stories and start planning your own social impact!
Author: Zsuzsanna Keri | Proof-Read: Hannah Macdonald | Editor: Tizian Müllritter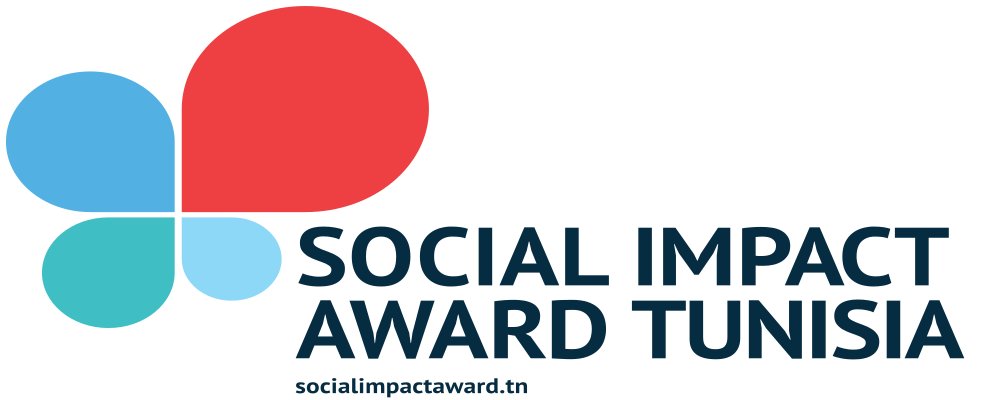 Major reasons why we are bringing the Social Impact Award to Tunisia.
What is the first thing that comes to your mind when you hear "Tunisia"? Sandy beaches? A hot Sahara with Camels? Welcoming people or maybe spicy food? Well, Tunisia has much more to offer than great touristic facilities as well as warmth and hospitality.
This small country has a great potential to turn into a hub for African and MENA entrepreneurs and a regional leader of empowered youth advancing their communities and moving the Tunisian society forward. But still, there is a quite long way to go.
Although, Tunisia is perceived as one of the countries that came out from the Arab Spring as a success story, the country faces significant unemployment rates and other social issues, in particular increasing after the so-called Jasmine Revolution.
"Young people are capable of doing much more today than ever in the history of the mankind" – Muhammad Yunus
Around 200,000 Tunisians between the ages of 18 and 34 are unemployed, desperate for work and a livable wage. In such an environment where the existing legislature to a lesser extend is considered as entrepreneurship-friendly but where the society requires immediate responses to the youth problems and demands concrete tools for action, the Social Impact Award provides a viable platform that would not only present a pathway for youngsters into the business world, but also will transform them into active agents in their societies.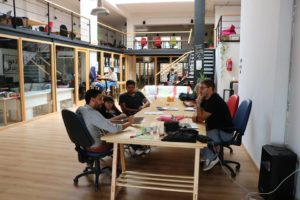 "Young people are capable of doing much more today than ever in the history of the mankind" said the great Muhammad Yunus, one of the pioneers of social entrepreneurship. This is the momentum, we, young active Tunisians want to use and to empower youth in our country to join the ride and initiate businesses that will make our society move forward!
There are four main reasons that motivated us to bring the Social Impact Award to Tunisia and for the first time in the MENA region:
Promoting social entrepreneurship within the Tunisian youth
We already have some NGOs that are doing their best to promote social entrepreneurship but still there are many students who do not have any idea about the concept. In addition, most of social entrepreneurship competitions are limited to some parts of the countries or to some universities. Here comes the Social Impact Award Tunisia to give the chance to anyone with an idea that solves a real problem to participate independently of his region or university.
In addition to that, after the revolution in 2011, the need for social solutions from the government, NGOs or Businesses has become huge and people are waiting for anyone of these to take the initiative to solve the different problems that we are suffering from. But still we need a new mindset that teaches them how to see problems as opportunities, that social entrepreneurship is an option that should be considered the same way as classical entrepreneurship, that every citizen has a positive role to play and that every initiative has to make a positive impact on its environment.
Furthermore, we perceive SIA as a great tool for youth empowerment in Tunisia as it is not solely focused on the for profit ideas as most of the business planning or existing entrepreneurship competitions in the country, but it also opens the doors for people with non-for-profit ideas that can also solve problems.
 Enhancing job opportunities for youth
SIA not only helps young people turn their ideas into realities but also increases access to employment since it gives participants the opportunity to acquire a lot of skills such as team work, pitching, business modeling, public speaking etc. Employers look nowadays for graduates with soft skills who were active and who got the chance to discover what business really is. SIA will absolutely empower students, gives them more confidence in themselves and opens many doors for their careers independently from their ranking in the competition.
Showcasing Tunisians' potential on the international level
Tunisia has some local success stories in social entrepreneurship but does not have yet a social enterprise that went global after starting locally. People here need access to an international community that might include entrepreneurs who have similar projects and international experts/mentors who can help them go international. Also Tunisians need access to international opportunities such as funding; mentoring programs etc and being part of SIA network will certainly be very useful for them. By offering the chance to 3 projects from Tunisia to go to Vienna to network with other teams from Europe, we are giving them access to the international media, to international investors and we are giving them the opportunity to collaborate and make connections with people who might help them and support their initiatives.  
Empowerment and identity-change of the young Tunisians by embracing the   concept of social entrepreneurship.
The social entrepreneurship ecosystem has been rapidly developing in the country since 2011, but the need for a community of change makers through social innovation persists. The new social innovators should not only be focused on finding solutions of the existing societal problems, but should provide an identity-change, in particular among the younger population. And it is exactly how we would like to use SIA, to bring it closer to our youth, to inspire, educate and train them and to empower them to become self-confident, initiative and proactive individuals, embracing the social entrepreneurship not only as their occupation, but as their lifestyle
What's NEXT?
Having SIA in Tunisia we are starting not only our – Tunisian path to empowered youth, but even more, we make a solid step hopefully to be duplicated in the whole MENA region. Only in this way, by having youngsters ready to take the initiative and contribute to a better society we can assure prosperity and bright future in all the MENA countries. We believe that Tunisia, as it was the first spark of the Arabic spring and was duplicated in many other MENA countries, will be the pilot country of SIA before a promising expansion to bring the spirit of the Social Entrepreneurship closer to the Arabic youngsters.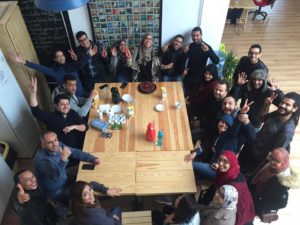 "The launch of SIA in Tunisia marks a major step in the promotion of social entrepreneurship on the national and Maghreb levels. The partnership between 2521 Project and SIA represents a milestone in the path of social enterprises and their development in the region. Social impact becomes a necessity for sustainable enterprises and a better future"

Kaouther SFAR GANDOURA, Project Manager 2521 Project by We love Sousse
"SIA and EL SPACE happen to have the same vision for a collaborative and humane society based on social innovation and entrepreneurship. We are looking forward to make this happen"

Adnen Ben Haj, Co-founder EL SPACE Social Innovation Hub
Author : Yahya Marzouk / Editor : Ahmed Hadhri / Chief-Editor: Tizian Müllritter 

Eliminating barriers for to the development of social entrepreneurship – IZBOR Macedonia
During its twenty years of operation, the Association IZBOR through the development strategy of the organization, managed to implement a large number of projects through its programs aimed at target groups:
Program to maintain low prevalence of HIV / AIDS, through:

Programmes of harm reduction among injecting drug users,
Programmes to promote health and social rights of sex workers.

Program for free legal aid – Improving and facilitating the exercise of the rights and needs in front of the state institutions, and equality in the exercise of the rights and needs of target groups, as well as efficiency and accessibility of protection and respect of fundamental human rights.
Program for rehabilitation, re-socialization and reintegration of persons who have problems with drug addiction, alcohol, hazard and members of their families – This program works by pattern and method of therapeutic community with more integrated psychotherapeutic routes (systemic family psychotherapy, CBT, REBT, group psychotherapy), it is the only long-term psychosocial treatment program in the country and in the wider region.
From the very beginning, when Izbor created a concept model for the treatment and rehabilitation of persons who have problems with addiction, they intensively developed the reintegration of clients back to their social inclusion.
For many of their clients they are the last stop and only chance for a re-socialization.
The need for successful reintegration is the result of stigmata and marginalization of these vulnerable groups in society and the many barriers that these persons have, once they are rehabilitated. At the same time, the current social and economic situation in the country makes it even harder to employ these people. Very often, because of such problems these people are prone to relapse and reinstate because of addictive behavior.
Very quickly the organization realized that for many of their clients they are the last stop and only chance for a re-socialization. Аs an organization, through the development of the model of social entrepreneurship they offer an opportunity for rehabilitated persons to be employed in the therapeutic community POKROV. The association IZBOR is developing social entrepreneurship within the therapeutic community POKROV, through the development of production facilities for the production of organic vegetables crops, thus the organization tends to become self-sufficient.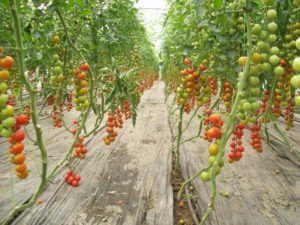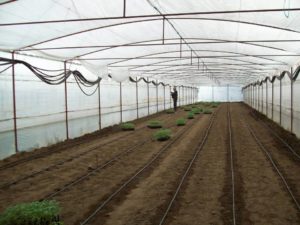 With this innovation – working occupational therapy which is implemented in our program, the organization gained a new dimension, so that it will help Izbor´s clients to gain working habits and new skills, responsibility, diligence and will also allow them to get employment.
Support for the development of innovative services for social inclusion, and equal access to quality jobs
Motivated by this state of affairs, Izbor draws their great energy and motivation and we are confident that through the development of social entrepreneurship in the therapeutic community POKROV, we may become a driving force, trend and response to negative impacts of repeated crisis because of large social differences, and to offer human and broader vision of pluralistic inclusive strategy for sustainable development of drug addicts and alcohol, as well as other socially excluded and stigmatized groups.
MAIN GOAL:
Eliminating barriers for to the development of social entrepreneurship in Macedonia through the support for the development of innovative services for social inclusion, and equal access to quality jobs to representatives of marginalized groups that are located in unfavorable socio-economic conditions.
www.izborstrumica.com                    izborsr@gmail.com                           +389 75 495 470

The Growing Trend of Doing Good – Social Entrepreneurship
Thanks to the hard work and the growing presence of social entrepreneurship in society, last year was a year of significant achievements. Social Entrepreneurship is shifting economy, while we are shifting our minds.
The highlight in our local Social Impact Award community last year was – "Iskra", a prestige corporate philanthropy award by Erste Bank Montenegro.
"By reducing the meaning of the term 'social responsibility' and labeling its actions 'philanthropic' and 'volunteer activities', unjustifiably excludes the dimension of the long term and sustainable development. SIA provides an opportunity for students in Montenegro to implement their ideas of social entrepreneurship, which will further improve the general environment. The final aim is to encourage the development of entrepreneurial awareness among students, encouraging and empowering them to step forward."- Dragana Crvenica, Head of Communications at Erste Bank Montenegro.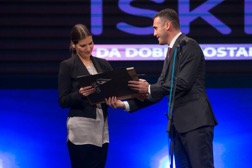 Both the Bank support and the award are great indicators that our society increasingly recognizes importance of corporate social responsibility on one end, and social businesses, on the other. We are living in a wildly exciting time which requires constant changes and new solutions to old problems. Therefore, it is no longer enough to just turn a good profit and be competitive in the market, new generations of customers require companies to benefit the whole society!
The New Purpose of Success – Giving Back to the Community 
What we are witnessing is a mind switch – one that brings out a whole new aspect of Business. But, the Business cannot change without the mindset of the people running them or buying/using their products.
To have a society where every individual is appreciated, we need to be individuals that appreciate themselves first.  The organic food trend is a good example how by caring about our own health we can strengthen small businesses and support local economy. Social entrepreneurship is for society what organic food is for the individual – it's the vitamin injection for society. We initiate social changes for ourselves, living by values which we believe in.
We've discussed the trend with Nikolaus Hutter, Co-Founder of the Investment Ready Program in Vienna and investor himself, which works with young social entrepreneurs who are driving the change. He connects the "economy shift" with the value system of new generations:
"The Millennials choose to have a different perspective of how they consume products, how they want to work or invest, and it's because of their experiences. Unlike their parents, they didn't experience global wars and hunger. So, for millennials this isn't a memory, it's history. The only economic reality they have experienced is having more than they need. That's why we see trends like sharing economy, sharing cars, flat sharing, couch surfing, etc."
This generation has a different perception: Access is fine; I don't need the ownership because it only comes with burden. Not being burdened by history, their attitude is different, and their consciousness comes naturally. They haven't been socialized in the toxic mindset of previous generations, so Millennials are reverting to natural state of how to do things, introducing new criteria: I don't want to work in a company that doesn't match with my conscience and I don't want to buy products if the way they are produced, packaged or what they are is against my values.
We asked Nikolaus, if social entrepreneurship is just a current trend.
"Yes, but I think there is more than what we call Social Entrepreneurship today. What we are facing is a broader mind shift, which consists of looking how to develop our economic system. How we produce, how we consume, how we invest, and it is more oriented in terms of purpose of WHY towards WHAT MATTERS. Also, the WHY is not just to make money under the assumption that money can buy you everything worthwhile in life. It is obviously not true. Then comes the new WHAT: Purpose driven business and collaborative work; and with that also comes a new HOW: Collaborative rather confrontational, network rather than hierarchical, sustainable rather than exploitative".
Creating Change Where and When It Matters
Social Impact Award has been supporting (student) social businesses in 58 cities, reaching 4.600+ participants with almost 200 workshops. The businesses of 500 students are supported, with data showing that 60% are being implemented and 35% are generating revenue. The program provides a way to pool the youth into social entrepreneurship, as a model of creating social change, and is constantly increasing.
Some examples across the spectrum of businesses initiated in the past couple of years are already creating impact in burning topics for the region: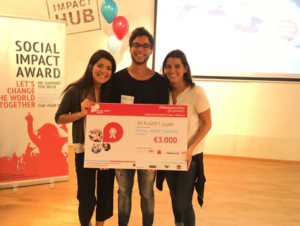 Refugeeswork.at. from Austria, SIA 2016 winners, is a charitable initiative which developed a model to connect refugees with employers in order to help refugees find legal working and education opportunities in line with their skills.
House for Everyone from Romania, SIA 2015 winners are creating housing prototypes for people in need of shelter, which can revolutionize the lives of refugees, homeless and other marginalized groups with low income.
And in Montenegro, we have a pioneering effort focused on lessening gap between the poor North of Montenegro and rest of the country, by creating a platform for presentation and purchase of natural agricultural products made in the North. The solution creates easier access of homemade, healthy, domestic products to consumers in the country and region, enabling a bigger income for farmers and directly supporting small businesses.
It can be done. So, who's next?
Author: Sanja Zrnic  / Chief-Editor: Tizian Müllritter
Almost there
You need to register in order to submit your bulletin & vote.
We care about your privacy.
Read Privacy Policy .
× close