Be like water, make your way through cracks. – Irina Janevska
In this Interview we are talking with Irina Janevska, a very active and social skilled enterpreneur from Macedonia / FYROM. She´s explaining the importance of social entrepreneurship in our society, talks about her new projects and shows in how far Social Impact Award influenced the development of her further entrepreneurial activities.
Who is Irina Janevska and what is ARNO?
Who is Irina is still in process of discovery, but few facts support the general observation (she laughs). I have been working on different projects with social missions within 15 years. I've started as peer educator at H.E.R.A, then continued to advocate for SRHR as Y-PEER Focal Point, and since then, as part of different organizations, formal or informal movements (Youth Can, CIRa, Global Shapers) I never stopped with inventing, creating, contributing to initiatives that aim to bring change in our societies. If I weren't engaged in the civil society sector I would have ended up working in an advertising company or media house, I guess.
ARNO is a story that came very organically- friends from different sectors recognized few fields that can contribute to, decide to do something together and the story begun. We like to call ourselves "wannabe social enterprise", and we'll see this year's strategic plan where it will guide us. So far, ARNO's implemented projects belong to the fields of: promotion of Social Entrepreneurship, support of Green Business Ideas (Regional Contest), youth advocacy, IT for social change, creative civic initiatives. Our work has been supported by international and local donors: The Rockefellers Brothers Fund (USA), UNFPA (Regional EECARO Office), UNDP (Macedonia), Social Impact Award etc.
Why social entrepreneurship?
The observation of the systems we decided and agreed to live in, doesn't promise much of equality among the people. I won't comment now on capitalism and distribution of power since I feel I have limited and changing opinions on the topic. I just feel that, within the given frame we have one tool, one approach that we still haven't approached closely and it's promising because it unites a wider set of components –social entrepreneurship. I like the "social" part of the undertaken economic activity with goal of ensuring profits because it brings another dimension to what we know in the today's world of business. If businesses start to care more about the environment, about the people that constitute the whole and distant a bit from the "CEO", dividends, fanatical profits I really believe it won't matter if we call it ethical business, social responsibility, social entrepreneurship, social economy or whatsoever. To answer the question "why social entrepreneurship", because I believe that we need new responds to old questions.
With the current world happenings, we as humans need to reinvent ourselves, and I see that 'social entrepreneurship" has a great momentum to both address the issues of inequality and to provide, perhaps, smaller but effective responses to the call for change.
How would you describe social entrepreneurship from your point of view?
Social entrepreneurship in Macedonia has great perspectives. I will speak now for my generation; we are raised in everything but not entrepreneurial environments. Our parents still advised us on getting a job in the state sector, our friends rarely decide on establishing companies, the overall state of development is challenging. In these circumstances it's hard to take risks, and entrepreneurship is per se taking risks. I see that the field of SE is under the spotlight with the many projects and initiatives that happen in the country in the past few years. That's great because we have new and new generations exposed to the new business models and that there is support for SE. That means that we have new generations aware that no business can be called successful if it does not protect the environment, cares for its workers and customers and re-invests in its mission.
How did you enroll in the social business at first place?
Long story short is that our first idea was to establish a private company. We went to a workshop for business start-ups, the trainer was super-inspiring (thank you Percy Emmet (NESTA-UK)). The workshop catering was delivered by the students from the state school and having in mind my previous contact with the topic (Jamie Oliver's story) the idea was soon scaled and became first funded ARNO's project. We cooperated with NGO's, municipality, private sector companies, the state school on gastronomy-
ARNO's first project was designed to promote the concept of SE, but I guess I am the "one to blame" to be so much attached to the concept. I have 12+ years experience in the NGO sector and I like to see entities more donor independent and self sustainable. I also was a fellow at Social Enterprise Mark in the UK (Plymouth and London 2013) and I got chance to see how the concept works and people recognize its true meaning.
What is the best advice you have ever gotten for you to stay motivated?
Staying motivated is not much of a challenge for me. I do everything with passion and I am devoted to my work. The best advice might be coming from a friend of mine that passed away few years and I miss his wise words terribly. He said to me (knowing my passion to change things and my frustration when I hit a wall)
"Be like water Irina, make your way through cracks."
Would you change something from when you were a child?
Yes, I would like to sell lemonade and cookies. Seriously. I think that if we want to raise generations in the spirit of SE, then we need to embed the concepts in early school or at earliest age. It would be so much easier to think progress and adapt to the system if we have practical experience. My generation, we are lucky to have internet and globalization. We travel and we learn. Other than entrepreneurial experience I would not change a thing. I am so grateful to have amazing parents that learned me real values. I strongly believe that they influence my choices, their ethics and moral set standards in my head and everything I do now is connected to those standards. Philanthropy and human dignity. I think this is what I have been thought when I was just a kid.
How did SIA help you?
I once stated that to win an award is different than receiving a grant, it's more competitive, it's more public, and it's more entrepreneurial. You are exposed to a whole new world of relations because you are pushed forward and everybody expects something award-winning to be done. SIA is great initiative that gives winners lots of publicity and recognition. And whatever you do in the business sector, that's what you need. I would also repeat that what SIA gave to ARNO is the shift of the predictable narrative of "being an NGO, doing the NGO work" in Macedonia. It not only changed the way others perceive us, but it changed us-it changed the team, the relations, the bigger picture etc.
At the end, meeting SE minds in Vienna at the SIA Bootcamp was also of great benefit to our mind stretch.
Tell us more about the classes for cooking.
The cooking classes are continuation of the project "Youth Professional Kitchen-New technologies for social business" designed to reflect highest social-entrepreneurship values. This was the first time in Macedonia for Cooking Classes to be organized. ARNO tailored the concept in partnership with the State School on Gastronomy and with support from the top chefs and restaurants in the country. The idea was to promote cooking as desired activity and profession, and to involve stakeholders and ensure profit. The Classes were used as economic activity that generated support (profit will be re-invested) for maintenance of the ongoing students' platforms (Mojketering  and Coolinari) and build up of students' soft skills.
The story behind this project is that the Cooking classes were an idea that was developing few years. We finally launched the initiative because of the SIA Award. We did 6 Cooking Classes with 6 recognized chefs. The mission of the initiative was to raise funds, generate profit that will be further re-invested in the youth chefs from the State School on gastronomy " Lazar Tanev". We have great feedback from the participants, the youth chefs and the famous chefs. We are now in serious search on finding a support to continue the idea. The market says there is a strong need for this activity (the entrepreneurial part) and the young student- chefs they love the project and want to be part of similar activities (and we are so happy to see their motivation, and tackle youth unemployment though promotion of VET, this is the social part).
What type of advice would you give to the potential social entrepreneurs?
Dear fellow social entrepreneurs, it's not going to be easy it's not going to be fair and just. We have a strong mission and we need to make things happen together. Build your skills, learn new things adapt and change (just like water) but do not compromise your values and dreams. Hold on and keep it real.  Also, feel free to  come to our next event (Global Shapers Skopje Hub) named as "FuckUp Nights" . With bunch of people we try to promote the idea of failures, the idea of "work hard play hard" and to encourage young Macedonians to be more brave, but to encourage them with real stories not sugary calls to be a (social)entrepreneur.
Thank you very much for your time and keep it up, Irina!
Young people need a platform where they will feel safe when experimenting and failing – Edin Mehić
In this Interview we´re talking with Edin Mehić, who brings a lot of knowledge in the field of Start-ups, Entrepreneurship and Recruiting.
He works as a serial entrepreneur, proven business executive, angel investor, mentor, active motivational speaker and co-founder of Networks. Networks is a business center and a co-working community in the heart of Sarajevo. Their various services are designed to inspire growth, innovations and business development.
Dear Edin, what is the basic difference between entrepreneurship and social entrepreneurship?
There should be no difference. Every enterprise should be social and this is the history of the development of corporations. The first corporations were made to serve the society/customers and not to abuse their ignorance or habits. On the other hand, all of the companies that I have started were always primarily socially useful and created value, and only in the second phase I was thinking about the business model.
Are the young people in Bosnia and Herzegovina sufficiently educated about the concept of social entrepreneurship? 
Similar to the previous answer. I'm afraid that people generally know very little about entrepreneurship, but if we broaden their vision of it and we change the image of entrepreneurs, it will help with getting significantly more people involved.
How programs like Social Impact Award and what Networks does can empower students and young people to start their own social businesses? 
Young people need a platform where they will feel safe when experimenting and failing. For me these are the two most important ingredients of new business models, innovations and ultimately successful businesses. We are not a community that has a reasonable tolerance for experimentation, networking, sharing of knowledge and resources. Because of all that it is extremely important to have initiatives that promote inclusion, solutions and taking control. Entrepreneurship not only enhances the economic development of the individual, but also creates a society of independent individuals who can ultimately create greater social change.
Does the future of the world economy lies in this type of entrepreneurship?
An entrepreneur in the future will not be able to choose whether to be good or not, he/she will simply have to be. I am glad that more and more traditional companies are changing their business models in order for them to be more socially responsible. I hope that we will experience the life in a society where all companies are socially responsible. These initiatives help secure this goal.
Thanks for this interesting talk! 
The future is bright, the future is blue… Enter the sea of opportunity! – BlueGrowth
Aephoria is a sustainable-business education and incubation program for startup companies operating in Greece. Its goal is to help entrepreneurs transform their dreams into business with a positive economic, environmental and social impact. Aephoria's most successful initiative is  BlueGrowth  which aims to inspire and help young entrepreneurs realize their innovative concepts relating to marine and fresh water resources. 
Present to us your organization in 2 sentences 
The sea provides us with inspiration for progress. The contradictive conditions of the sea are challenging the human brain for forethought, for taking advantage of every element given, for triggering inventive imagination. When imagination leads to a feasible idea, then actual problems can be solved. When we see this energy, faith and desire for success to a 20 or 25 years old entrepreneur we can have hope for the future.
Do you believe that entrepreneurship is the key to overcome not only economic crises but also social and political ones? 
For Greeks, the sea has been timely the way of economic downturns, disastrous wars and civil conflicts. For Greeks, the sea is the timeless partner for development.
We are among those who believe that Greece will find their 'seaway' to growth, through the empowerment of shipping, ports, tourism. During the years of financial crisis, shipping and tourism have been the two pillars that survived and were preserved while all other productive sectors have stalled. The Greek shipping remains
a global protagonist, continues to bring foreign currency into the country, maintains and creates jobs, while the Greek tourism thrives, against forecasts and adversity. The sea provides us with inspiration for progress. The contradictive conditions of the sea are challenging the human brain for forethought, for taking advantage of every element given, for triggering inventive imagination. In the ecosystem of startups, when imagination leads to a feasible idea, then  actual problems can be solved and more jobs and growth to be created.  Blue Growth Competition startup teams make their ideas feasible. The Blue Growth is 'in the genes of the City of Piraeus'. A basic part of the interconnectivity of the transportation and logistics system throughout Europe. The Municipality of Piraeus is spurring innovation that can leverage this dynamic, young and new business ideas, through structures like the Blue Growth.  The City of Piraeus sets the priorities and brings the innovation and entrepreneurship to the port. After two years of work has now established Piraeus the map of startups entrepreneurship.
How does the social entrepreneurship scene in Greece looks like in your opinion?  
It is doing baby steps and it is still in an initial stage (and still random) but with continuously increased human resources with the right knowledge it will grow higher.
Is it important for young people to try and fail? Is this the way to be successful? 
Try,try, try, fail, fail, fail, success. The more you try the more you learn, the more you can avoid in the future. There are many benefits that are derived from failure and disappointment. I am sure each of us can look back on some of our less successful moments and identify how they have helped us become a stronger, wiser, or a more complete person. Just as we have all learned lessons the hard way, this generation of teenagers need to be able to learn some hard earned lessons as well. In a world that is obsessed with teaching young people the 'correct' way to do things, we risk creating a generation that is focused on not getting things wrong rather than on really understanding or exploring ideas.
Letting young people have the freedom to fail and to make mistakes empowers them to explore their creativity, to learn real lessons, and develop a deeper understanding of the world and who they are.
Share with us a moment you felt proud about something you achieved within your organisation.  
When Blue Growth first year winners awarded by European Commissioner Karmenu Vella in European Maritime Day Conference (Solbrine, Phee, Nostimo Salt) and also when the second's year winners already scaled abroad (XYZ laser scanning) and others became sustainable businesses (Hopwave, Journey Post, MyCityLane, Resicle). We are starting to have great exposure such as when BG II winners presented themselves at the largest shipping exhibition in the world, Posidonia, on June 2016. Our and their journey has many stops and challenges ahead, in a competitive yet fragile environment  nothing can be easy but we are starting to believe that we are reaching our goal to set the maritime economy and innovative entrepreneurship at the forefront of sustainable development here in Greece and worldwide.
Thanks and good luck in the future!
Volunteering is developing yourself without any cost – Meet Jovana!
Jovana Cedomirovic was a part of SIA Serbia volunteers team. During the four-month period she has shown a tremendous passion and dedication and has certainly improved the project's visibility in Serbia. She believes that volunteering is an opportunity to learn about yourself and your abilities, meet interesting people and learn something new each day.  
How did you become a part of Social Impact Award? 
Due to the fact that I had a some free time, I looked for new volunteering opportunities. One day, I found out about an opportunity to volunteer on a project that involves social entrepreneurship. I was very curious to know how the entrepreneurship world actually works and I decided to apply. After a few days I was invited for an interview. I honestly did not expect that my application will even be reviewed. A couple of days after the interviews, I received an email saying that they are happy to announce that I will be part of their team as volunteer.  I was so happy that I got the opportunity to learn and to get introduced to the world of social entrepreneurship. Soon we had a first work meeting and so it all began. 🙂
What has been your role in the project?  
I was part of the communication team. Therefor my assignment has been communication with media and via social media channels. I was in charge of getting important announcements shared via media, websites and on social media networks. This meant that I had to communicate and address on daily basis a large number of people. Also I was taking care of communication with external press partners, such as newspapers, TV and radios. Even though this was my primary task, I was participant on few different workshops in Belgrade and other cities because we were sharing our tasks as a team. Because of all of this, I had a chance to see what is happening behind the scene in a project as big as this one is. So, not only have I gained experience in the field of communications, but I have also learned a bit about event and project management.
You also learned more about social entrepreneurship. How do you plan to use this knowledge? Are you thinking of becoming a social entrepreneur yourself one day? 
I am planning to stay in Serbia and try to work on my skills and knowledge that will help me to better understand social entrepreneurship. At the beginning of the project, I had a chance to see people developing their ideas and building projects out of them. Seeing people who notice the issues in the society and work towards solving them was quite impressive for me. Things like that make you think about your steps, your ideas and how you can influence the world you live in. Those are the things that I had a chance to see during my volunteering experience, and I hope one day I will take steps that will impact our society in a better way too.
Have you gained some skills that will be important for your future career?
I had a chance to do the things I love and I am most interested in, which is in the field of communications. However, I gained more than that. The most important thing that you can have during your volunteering experience is to grow as an individual, while being a part of the team. I loved having the freedom to ask anything I was unsure about, which only enabled me to learn more and perform better. I was working with a great project team, a sort of workaholics, who were working day and night in order to create a better society for all of us. During the time I was working with those people, while I was looking how they work and how passionate they are, I got motivated to do the same. I had the chance to learn how to start challenging myself, especially in those areas I never had a chance to work before. When I take a look at the past few months, all of those moments, minutes, and hours I spent working on SIA – it was completely worth it.
Volunteering is becoming increasingly popular among young people, but there are still those who see it as "free work labor". What message would you send to them? 
Volunteering is developing yourself without any cost. Long term looking, that is something that is for free but most expensive and valuable thing you can do for yourself. Everything that we go through, each experience we get, each person we had a chance to meet – influence who we are now. I think that everyone of who went through volunteering experience knows that decision made his or hers future better. I think that volunteering helps you develop your skills and knowledge in practice, which make us aware of who we are and what we can do. I trully believe that volunteering makes our society a better place to live. Besides, meeting new people and learning something new cannot be a bad thing.
My messages for all young people would be that they should invest time in themselves and use all the opportunities in front of them, especially those free of charge but priceless for our lives. Volunteering brings you a different view on the world!
A Brief Example for growing Social Business Cooperation in Russia
Social Impact Award is a community that unites people from different fields to build a stronger and sustainable world.
Eduard Ostrobrod is the Vice President of Sela Corporation Russia, which is a leader in producing casual clothes in Russia since 1990s. Eduard is a partner of Social Impact Award and helps to make this award happen in 2016. Potentially, Eduard will be the mentor for one of the project in the 90 days challenge incubator. So one of the finalists of Social Impact Award 2016 will be the fortunate to work with him.
Sela cooperates and supports two Russian finalists of Social Impact Award 2014 – Charity Shop and «Мама работает» ("Mom works").  Sela puts CharityShop's boxes in its shops, where people can leave clothes that they don't need anymore. Thus, CharityShop found the way to utilize them.
«Мама работает» helps moms to find a job by providing additional education (lectures and seminars), psychological support, and helping with launch personal business. They have a special studio where moms produce bags with important and inspiring phrases. Now Sela sells eco-bags with the phrase "It is fashionable to love nature" that were made by moms at this studio.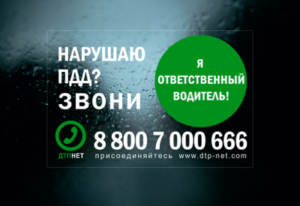 Actually, that's not all. Eduard Ostrobrod is a project partner of "ДТП-нет!" ("No car accident"). "ДТП-нет!»develops a system that helps to prevent car accidents. The owner glues on the car the sticker with "ДТП-нет!"'s hotline phone number. The sticker says, "I follow traffic rules! Do you not agree? Call 8 800 7000666!" Any witness at any time of the day or night, noticing traffic violations this machine can call the hotline and leave a review.
Impact Hub Moscow experts say that corporate social responsibility does not influence the customer's choice in Russia now. However, companies use the service "ДТП-нет!" because it is profitable and convenient, and gradually get used to the idea that business can be conducted safely and slightly more for the benefit of society.
Great time for social enterprise is yet to come in Russia.
The Diversity lies in the SIA Volunteer itself – Meet Zsuzsanna!
Zsuzsanna Hernadi joint the Social Impact Award as a Volunteer in January 2016. After half a year, she talks about her impressions and wide tasks of SIA experiences. 
Dear Zsuzsanna, you're a part of SIA's volunteer team since the beginning 2016. Why did you decide to join the team?

"I heard about SIA on the day of the Kick-off event. It was in January, I think. My first thought was: "It sounds really interesting, I would like to be part of it and learn more about it." So I checked the SIA homepage and I saw that they are looking for volunteers. 'Yes, this is the place to be', I thought. I don´t know exactly why. It was more a gut feeling. SIA is not just an award. It is much more: awareness, support, community and education. I find social innovation and social business really interesting topics and I wanted to know more. I was interested to get in touch with the students and see, how they develop a project with social impact from a small initial thought. My vision as a volunteer was to meet interesting people with innovative ideas, to improve my workshop facilitator skills and to network with courageous, open minded and young entrepreneurs from Austria."
And how do you feel about this decision to join the volunteer team now, after six months? Did the
experience meet your expectations?
Absolutely! I was always motivated to be part of the project, to be involved and to support Jakob, the Austrian coordinator, at very different tasks. I never thought 'Oh no, I don´t want to be here.' I found time for SIA with pleasure even if I didn´t always have much free time next to my fulltime job and daily life.
So, what are your roles? What did you do in recent months?
My main function was workshop facilitation. After the first meeting, where we brainstormed about the workshop design, we prepared the handouts and started our workshop tour to every state in Austria. I had really a tour feeling. Every day in another city, another workshop location, different group sizes, new participants. But our small team and the car were always the same. (Zsuzsanna laughs) I was a driver, I prepared and dismantled the workshop materials and the room – and my personal challenge was to do it always in a shorter time. I tried to think about everything in advance to be able to plan and optimize our tasks. I was the calm pole of the team. Our main team goal was to support Toni and Jakob to hold an interesting and motivating workshop, so that the students were able to improve a nice idea for the award. Our other – but really important – goal was to offer drinks to the participants in order to have more place in the car afterwards. (She laughs again) I really enjoyed to be on tour with the guys. We repeated this excellent experience during the second tour as well. It was nice to see and feel how a team develops and how we encourage each other – sometimes without words. In addition to the tours, I spent a lot of time in Impact Hub Vienna to support Jakob in very different topics. I promoted SIA in various Facebook groups to motivate students to taking part in SIA. I also did some office activities – like laminate, cut, and stick – for SIA events. We prepared the prize for the finalist announcement and we wrote feedbacks to teams that submitted project ideas. It was really nice to accompany the teams and see, which ideas were developed. I´m proud of all participants and of the SIA team."
How do you perceive the SIA community from this inside perspective? What could you learn from the people you worked with so far (team members, students, other volunteers, etc.)? 
"I had the possibility to meet nice people and I learned a lot from them. For example, I used to preplan every in advance, but through SIA I learned to adjust spontaneously to different circumstances and still deliver high quality. This was previously impossible for me. Besides that, the students and the workshops also motivated me to start to improve my first own social impact idea. I realize every day that I´m thinking about innovation, social impact, social business. I like it. Through SIA I applied to FH Campus Wien to study social economy and social work from September. I would like to say "Thank You" for this experience for all participants and all the SIA team. Looking forward to support them also in the future!"
Thank you so much Zsuzsanna for your time & support! 
"No matter your age or standing, there is potential to turn a passion or skill from your professional or social life into a social enterprise idea"
Ana Filipovska is the General Secretary at the Country Coordinating Mechanism, a multi-sectorial body that includes institutions that have important roles in delivering key interventions and shaping policy and advocacy in public health. She is responsible for providing technical assistance to its committees, conducting trainings, and overseeing grants supported by the Global Fund. Filipovska also has experience in strengthening Macedonian communities by using social enterprises as resources for the mobilization of social programs.
What is your motivation to do the job you are doing it right now?
People from my community motivate me to love to work in social enterprise development field. Especially vulnerable people because they are usually neglected but have a lot of potential to offer to the community we all live in. Living in a country with 30% of unemployment and lot's economic and social challenges I choose to work in social enterprise development because I believe in the empowerment we give to each other with our work, initiatives, care, love and unity. I believe that in Macedonia will rich development if we have bottom- up approach that means that development starts within community trough social enterprise creation.
There are big challenges in Macedonia that weren't being solved and an untapped resource within Macedonian society. I'm optimistic that, given the opportunity, communities could provide the solutions to some of our biggest challenges and support social entrepreneurs that are developing big, new ideas to tackle Macedonia social problems. We knew that some of these ideas might not succeed, but we knew that if they did, the social impact would be transformative.
This optimism is critical to bringing about any major change. When you look coldly on the challenges that we are facing in Macedonia, it would be easy to give up in despair. The problems we are facing can sometimes seem too great, too entrenched. But optimism changes the way you see the world. It forces you to focus on potential, to seek out opportunities as they arise and take full advantage of them. Optimism empowers us to find our own role in improving the society that we live in. And social entrepreneurs are eternal optimists. Therefore I'm eternal optimist and saw social enterprise development as proactive approach to tackle some of our bitter problems in our society as unemployment, inclusion and poverty.
But optimism in isolation is just a pipe-dream. It requires action to turn vision into reality. And this is where social entrepreneurs set themselves apart. They show the courage of their convictions not just to believe that things can be better, but they take action to actually make it happen, to turn their ideas into impact. My constant motivation is to create possibility for youth to become proactive change agents as social entrepreneurs that will be capable to understand potential and impact they can have through social enterprise creation for benefit to Macedonian community.
Would you change something from when you were a child, to now?
I will change just one thing: having opportunity and knowledge when I was 14th years old to start my first social enterprise in order to inspire more people on my pathway.
How would you sum up your work experience?
Born and raised in Macedonia, Ana Filipovska has more than 13 years' experience in straightening communities in development of social enterprises as resource mobilization for social programs. Her experiences in India, Canada, USA and some countries in Europe have all augmented commitment to economic and social development and international cooperation. She have Bachelor in Economy  and received MA in Social Economy, University of Florence, Faculty of Educational Science, in collaboration with the ART Universitas Programme (UNDP, UNOPS), graduated with Magna Cum Laude. She made a research in Karl Polanyi Institute of Political Economy, Quebec, Montreal, Canada with title: "How Social Economy and Social Entrepreneurship  influence Local Economic Development and Employment" published on the Italian UNDP web page. Through community solution program she was engaged in nonprofit program of Mountain States Group, Inc., in USA specializes in the support needed to launch and grow local businesses through microloan funds, one-on-one consulting, business plan training courses and she was responsible to establish a Social Enterprise HUB within META-Micro Enterprise Training and Assistance organization. She is currently working through the Macedonian country coordinating mechanism as social economy expert for community organizations working or composed by vulnerable population  that are willing to establish social enterprises in Macedonia. Her vision is to establish Social Enterprise HUB in Macedonia where already there is existence of social enterprises and good local economic cooperation with local community, non-governmental organizations and business community and she is working towards establishing a platform to support and promote social economy initiatives at various levels in South East Europe.
What's your vision of Social Economy; how do you see the social business in the future?
Social economy is a bottom up approach and is very complex system including a lot of actors from different sectors from all society:
Civil society
Business
All levels of the Governments
Labour movements
Women movements
This is crucial for building a complex but sustainable system which will provide sustainable national, regional and local development.
The social economy is there to respond to the needs of our society. Those needs can include quality of life, job creation, respect for the environment, use of natural resources, and access to communications. The social economy is not a fad, it is an international trend, a paradigm shift from old models and the old social context into a new way of looking at the world, one that considers society's social, economic and environmental needs. To build a social economy movement a system needs to be put in place where goods and services are produced, not in isolation, but by a broad spectrum of players and society as part of a broader vision for the environment and the social impact. Part of economic democracy is making the right choices about how we produce goods and services. The social economy makes sense because it often offers the best way forward and should be a legitimate choice.
The new social economy is being driven by two basic dynamics and this is how I see social businesses in Macedonia in future driven by :
dynamic of need (e.g. first social cooperatives developed because no one would loan to them)
dynamic of vision (e.g. young professionals creating social enterprises because they want to work collectively in a democratic environment – not with a boss, also not alone, and want to work based on their values).
How can we build better ecosystem in Macedonia (for the growth of social entrepreneurship)?
What I understand from all my experience is that Social economy is an extension of the social and community values in the field of economics. You may have the most beautiful and meaningful social mission, but you have to have sustainable means to fulfill it, the economic activities must be efficient and produce some financial return. And the biggest challenge in the social economy to find and maintain the delicate balance between its social goals and profitability. In a world dominated by individual and corporate interests, Social economy has the capacity to mobilize and focus on common goals to do things differently because of the desire of social and economic transformation for justice and respect of the environment.
If we want to keep moving forwards equity and sustainability, we have no other choice than to be creative and innovative.
What would you like to give as an advice to the younger population?
There are moments in life when you have to make hard decisions that can only come from listening to the deepest part of yourself.  And you will certainly have those moments if you decide to venture out and try to do something few have ever done.  You will find that people might not always understand you.  But in paying that price, you will discover who you really are and what you are capable of doing. And of course that journey of change and self-discovery comes with a high risk of falling flat on your face, repeatedly.  But as the great American philosopher John Wayne used to say: life is about getting up one more time than you've been knocked down." I have opportunity to fail many times which increase now my chances to succeed. We should accept failure as part of the learning process without that you can't creative passionate social entrepreneurs being in love with the social business ideas and having enthusiasm and passion operating in challenging social and economic environments.
What do you think about Social Impact Award Macedonia?
Personally I think we need more initiatives as Social Impact Award in Macedonia because it gives opportunity, creative thinking, possibility for professional and personal growth and have opportunity to provide support to many communities and accomplish many social missions by youth. With 1.300 projects from ten European countries that applied for the Social Impact Award since 2009, out of which almost a hundred projects have been awarded behind this wonderful initiative are many inspired young change agents as social entrepreneurs that give us hope that we may live in future better, more equal, inclusive and sustainable for all communities.
What are the best entrepreneurial examples in Macedonia? (According to you)
My favorite social enterprise that is in current development by Health Education and Research Association with social mission is to improve the economic and personal wellbeing of women who suffered domestic violence and who are socially and economically marginalized. The programs supports women to increase their economic and community engagement by building and enhancing their skills, business and life skills by providing opportunities for them to access markets in order to earn supplemental income in respectful and empowering ways. The program blends social and entrepreneurial goals while making a commitment to creativity, flexibility and safe alternative forms of earned income.
HERA in cooperation with local and international partners will create a sustainable social enterprise that supports and enhances the goals of the HERA Family center and additionally creates financial benefits for women that are victims in domestic violence. The social enterprise is a revenue generating venture structured either as a division within organization or as separate legal entity – nonprofit or for-profit. A social enterprise is further defined by the interdependence of social impact and business success; the enterprise will be created in order to contribute to a social cause and operates according to the methods, discipline and innovation associated with a for profit business.
The Social Enterprise program  will bring women victims of domestic violence employment through providing home care assistance on older adults with quality care that enables them to live happier, healthier lives at home. Home support services can help with the senior's daily activities such as personal care (ex: bathing, grooming, feeding), light housekeeping, and meal preparation.
Thank you Ana for this inspiring talk! 
" Times when employers were ready to teach the youth about their work have passed!"
In all ten countries, where Social Impact Award is active, it is strongly embedded in the university sector. We directly connect with students but also professors and university staff play a crucial role in developing ecosystems around social entrepreneurship. Today we talk with Prof. Dr. Jelene Žugić from the Mediterranian University Montenegro about how teaching must change to engage students and why Social Impact Award is a great opportunity for students.
An expert for international marketing and management, brand management and global marketing, a professor at the Faculty of Business Studies and a vice dean in charge of lecturing, finances and international cooperation, prof.  Jelena Žugić is at the same time one of the strictest and most loved professors. Through her academic career and extensive experience in journalism and banking she learned to be persistent. That's what she is trying to teach her students.
You are recognized as one of professors who are always ready to talk with their students. How often do they consult you about business or innovation ideas?
My mission at the Faculty for Business Studies of Mediteran University is to offer to students not just theoretical knowledge, but to prepare them for real challenges they will face after the studies. Times when employers were ready to teach them about their work have passed. Now individual initiatives will be more valuable. Approach that my colleagues and me have has brought us to the point where students understand what we want to offer to them, so they actively participate, ask questions and share doubts they have about the realization of their ideas. We, as a society, are still not ready to support people with ideas, but I strongly believe that will change.
Can you identify main obstacles on the way of transforming ideas to businesses in reality?
The money is a significant, but often not the biggest obstacle on that way. There is an increase of the chances for finding start-up capital, both in Montenegro and worldwide. Bigger problems are fear of failure and lack of students' persistence. Of course, it would be significantly easier if they had a support from the state at the beginning.
How do you motivate your students?
Through the examples, which are still more present abroad than in Montenegro.
What would be your message for our students and future entrepreneurs?
To use each and every opportunity they can get, without fear of failure. Social Impact Award is a great example of the opportunity. They have nothing to lose. Even if they fail, they are young and major failures are unlikely. Therefore, be brave and let's change our society together.
Thank you very much for your time, Prof. Žugić!
"There will be failures , but you should never stop trying. Measure your success with how fast you can get up after falling and failing."
In addition for teaching at School of Economics and Business at the University of Sarajevo, she teaches at universities in Austria, Slovenia and Norway. Her doctorate in the field of sales and sales management, was honored for excellence in research and applicative sense of the prestigious Institute of market oriented management, the University of Mannheim. She has published numerous papers in international publications (Journal of Marketing, Journal of Business Ethics, Journal of Business Research), and she is actively engaged in consulting local and international companies with a focus on the Region.
Here is the interview with Selma Kadic – Maglajlić, assistant professor of the School of Economics and Business at the University of Sarajevo and a member of the jury for Social Impact Award in Bosnia and Herzegovina.
Since you are in daily contact with the students, can you tell us if our students, and young people in general are willing and do they have any sense of business and innovation?
"Generation Z"  slowly but surely occupies student benches, "chatting" and "liking"  is for them a part of daily routine, a generation that uses Google, listens to lectures, but at the same time seeks confirmation of  the allegations  on social networks or Google, which does not fear of authority… they are, whatever we think about it, the most educated and most sophisticated generation ever… therefore, it is quite normal for them to have a multitude of incredible innovative ideas and almost innate sense for business.
What are the most common obstacles that fetter them in this way?
What is the problem and what fetter entrepreneurial spirit of Generation Z in Bosnia and Herzegovina, among other things, is the backlog of socialism, people are assured that the best job is in the state-owned companies and permanent job are  the ultimate goal of employment, it is impossible to succeed in business, it is impossible to succeed in BiH… I would say that the obstacles are also a psychological nature, confidence in themselves, lack of motivation, giving up too easily after the first obstacles.
How to motivate students to do something new?
Knowledge. As young people know more, obstacles stops to be obstacles and becomes challenges, and they certainly can be overcome. I try to encourage them to think "outside the box", always tend to perform better, raising the bar higher. In teaching, I use more practical examples, like stories of Apple, Uber, Dropbox or Airbnb's as good examples and sometimes good to repeat, but our students need and BH. examples too. Therefore, I use as many local examples of good practice, I urge young people who have done business in BiH to participate at lectures, in the belief that it could motivate students and to make them believe that much more can be done in Bosnia and Herzegovina.
What would you say to our students and potential entrepreneurs?
To always go forward. There will be failures , but you should never stop trying. Measure your success with how fast you can get up after falling and failing.
Dear Selma, thank you so much for your time!
"When you fail, fail quickly, understand why you failed, learn, change and move on."
In this interview SIA Greece was talking with its this year´s jury member Efthymios Nikolopoulos. He shared his impressions of the Social Impact Award as well as his inspiring ideas on Entrepreneurship and how to effectively learn out of failure.
Efthymios, what is the greatest thing about Social Impact Award -as a competition/institution- in your point of view?
The passion of the organizing committee, the international expertise in the area of social entrepreneurship and the focus on Innovation, Impact and Feasibility.
What are your main remarks (positive, or even negative) after interacting with the participants and hearing them pitch their ideas during our "Meet the Jury" warm-up event?
I was impressed by the ideas but even more by the passion of the participants!!! It is really encouraging to see so many capable young people working hard to implement ideas which will have a social impact!!
Please share three essential tips for all SIA participants!
Try to change the world! Just do it! Do something that you like and do not forget to have fun Work hard!
P.S. You are already passionate so you do not need an extra tip for that. 😉
Can you please share a personal (professional) failure from which you have learned from? In what way has this failure eventually helped you in your (professional/personal) growth?
I have failed so many times in my life that I could tell stories for hours. From rejected applications to universities, Startups which never reached their potential (another phrase for just…failed), to wrong decisions in various areas of my life. The critical element however is to learn from both your mistakes and failures. What is sure is that sometimes in your life you will fail. However, when you fail, fail quickly, understand why you failed, learn, change and move on. Thus, you actually never fail, you either succeed or learn!
If you could send a letter to your 22 year-old self today, what piece of advice would you give yourself?
Hmmm… That's not easy… Probably:
Stop thinking what the rest will say/think!
Never, never, never give up! Only you know what you can achieve if you work hard!
Don't be afraid to identify your weaknesses. It is better to work on them rather than just try to ignore them!
Appreciate and take care of those who love you
Enjoy every minute of your life!
Thank you so much for your time!
Almost there
You need to register in order to submit your bulletin & vote.
We care about your privacy.
Read Privacy Policy .
× close