Our Network Partners
We at Social Impact Award perceive ourselves as part of a global ecosystem around social entrepreneurship and youth empowerment. Yes, we want to focus on our activities and services, but we also strongly believe that in the end we can only create real impact in collaborating with mission-driven organizations and individuals from various countries and sectors. We are truly thankful for our network partners!
Our Network Partners in alphabetic order: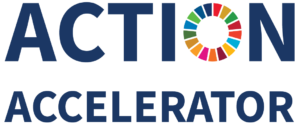 Action Accelerator is a forum & framework founded in 2017 to drive action behind the Global Goals. We host fast-paced, dynamic workshops to transform ideas into action plans with diverse groups of young professionals from our various partner organizations such as Social Impact Award.
Amani Institute is a global non profit organization whose mission is developing professionals who create social impact with their careers. They create this impact via innovative training models that help individuals acquire the practical skills, personal growth, and networks to take on modern day social challenges. They offer both programs for individuals as well as learning and development solutions for organizations and companies across the globe. Amani's work is systemic and catalytic in that by building much-needed capacity in organizations leading social impact, they enable more effective operations across the field of social change globally. Social Impact Award works with Amani Institute to provide alumni of the SIA program with further opportunities to grow as leaders.
ChangemakerXchange is a global community providing safe, fun, and empowering spaces for changemakers. It fosters profound and lasting connections, nurtures wellbeing, and enables peer-learning and meaningful collaborations. ChangemakerXchange & Social Impact Award provide each other pipelines for new participants in their respective programs.

The European Venture Philanthropy Association (EVPA) is a lively community of organisations interested in or practicing venture philanthropy and social investment across Europe. EVPA defines venture philanthropy as an approach to building stronger investee organisations with a societal purpose, by providing them with both financial and non-financial support. Social Impact Award provides EVPA and its community members a pipeline of promising impact ventures.
Impact Hub is one of the world's largest networks focused on building entrepreneurial communities for impact at scale. Impact Hubs are located in 100+ cities worldwide supporting over 11.000+ members, with a shared focus on creating positive impact. Many Impact Hubs are successfully implementing the Social Impact Award in their cities and countries.
The ERSTE Foundation NGO Academy aims at strengthening civil society in Central and Eastern Europe by providing further educational opportunities. It offers a range of high-quality capacity building programs designed specifically for executive managers and staff members of nonprofits and social enterprises. By transferring knowledge, imparting skills and helping participants to build up networks, it supports the organisations themselves and, indirectly, also their beneficiaries.The ERSTE Foundation NGO Academy offers special access to its program for SIA alumni and SIA team member.
Social Entrepreneurship Akademie ("SEA") is a joint cooperation of the entrepreneurship centers of Munich's four universities. Started in 2010, this unique network organization educates social entrepreneurs and social changemakers. It stands as a leading competence center and driver of social innovation through enabling and supporting students and young professionals to start their own projects and social enterprises.
the female factor is a global community for a new era of female leaders enabling them to get their seat at the table by boosting confidence, competence & connections. They support these female leaders through mentoring, networking and career programs.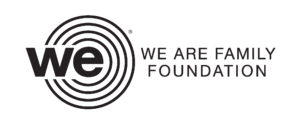 We Are Family Foundation powers youth around the world who are changing the game with their ideas, innovation and social good solutions. Our founder Nile Rodgers amplifies musicians. We amplify today's game-changing youth around the world. Through our initiatives like Three Dot Dash, TEDxTeen, Youth to the Front Fund and Youth to the Table, we amplify the voice of young people, connecting them with resources, opportunities, platforms, brands, mentorships and partnerships who are at the forefront of global impact.
The World Summit Awards were initiated in 2003 and is running in 180 UN member states, selecting and promoting best practices of ICTs for sustainable development. WSA provides a global platform and networking opportunity for Social Impact Award alumni interested in digital innovation, social entrepreneurship and global partnerships.
Are you interested in working with us? Feel free to reach out to our Partnership Lead Manager: jonas.dinger@socialimpactaward.net.