Our Strategic Partners
It is a key mission of Social Impact Award to serve as an ecosystem builder in the field of social entrepreneurship and youth empowerment. We aim at connecting individuals and organizations from different sectors and countries. Some of those are especially important to us: our strategic partners. They are the ones we learn from every day. They inspire us with their dedication and passion. They are our strongest allies in creating resilient ecosystems. Whether they come from academia, corporate, public institutions or civil society, without them we could not create the impact we all aim for. Thank you!

The WU Vienna is one of the biggest universities of Austria with 22,000 students and 2,100 employees. At WU, Social Impact Award is coordinated by the Social Entrepreneurship Center. The aim of the Social Entrepreneurship Center is to generate and disseminate knowledge about the new field of social entrepreneurship in Austria as well as Central and Eastern Europe. Furthermore, it aims at supporting the actors in the field with expertise and various other support services. These services include basic and applied research, scientific supervision of programs, teaching and executive training, and capacity building offers in over 15 countries. Previous and current partners include the European Commission, ERSTE Foundation, Roland Berger Foundation, Fraunhofer Ventures, Impact Hub Global, UNDP and numerous social start-ups.

In 2003, ERSTE Foundation evolved out of the Erste Oesterreichische Spar-Casse, the first Austrian savings bank. Currently, ERSTE Foundation is the main shareholder of Erste Group. It is an effective partner of a strong and confident civil society in Central and South-Eastern Europe. The foundation invests part of its dividends to enable civil society, the inclusion of socially disadvantaged groups, and contemporary and socially engaged art. ERSTE Foundation offers inspiring models of successful social integration and cultural innovation to stimulate the engagement of others, as examples of good practice and as a reference for partnerships with other actors.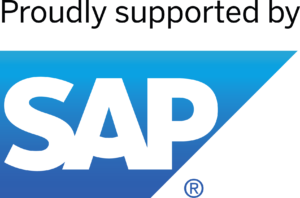 SAP is one of the world's leading producers of software for the management of business processes, developing solutions that facilitate effective data processing and information flow across organizations. Founded in 1972, the company was initially called System Analysis Program Development (Systemanalyse Programmentwicklung), later abbreviated to SAP. Since then, it has grown from a small, five-person endeavor to a multinational enterprise headquartered in Walldorf, Germany, with more than 105,000 employees worldwide. SAP Corporate Social Responsibility (SAP CSR) focuses on three strategic program pillars: building digital skills, accelerating nonprofits and social enterprises, and connecting employees with purpose. Their goal? Ensuring everyone can take part in and benefit from today's digital world.
You are interested in working with us? Feel free to reach out to our Partnership Lead Manager: jonas.dinger@socialimpactaward.net.