Our Support Partners
Our support partners help us providing the quality we thrive for. Their pro bono support is crucial to achieve our mission. We are truly thankful for our support partners! Our support partners in alphabetic order: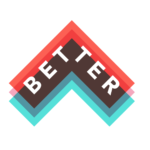 Better
Better is a Vienna based brand and influencer marketing agency, crafting smart stories, campaigns and brand experiences, engaging a global community of creative talents, giving back by shining a light on issues that matter. Better helps Social Impact Award to make the voice of young social innovators heard and share their impactful story with the world.

Meta Communication International
Meta Communication International is a Vienna based company focused on media monitoring and media analysis. Meta supports Social Impact Award by monitoring and analyzing the media and press coverage of Social Impact Award and our ventures.
SuperSocial
SuperSocial hosts social media marketing workshops and trainings with a blending learning model and offers social media services 
and products. SuperSocial supports Social Impact Award in its efforts to reach young social innovators via social media.

Stifter-helfen
The IT portal Stifter-helfen (as part of the global Tech Soup network) equips changemakers with transformative technology solutions and skills they need to improve lives globally and locally. Via Stifter-helfen Social Impact Award has free or discounted access to various IT solutions that support an impactful implementation of our activities – such as Google Suite, Slack, Zoom, and others.
Walls.io
Walls.io collects and displays all social media interaction using your hashtag in a social hub. Walls.io supports Social Impact Award with a free social media wall both for its annual award ceremonies as well as for the SIA Summit. Check out the current wall!