What should I prepare before arrival?
Packing
SIA Summit 2019 will gather participants from 20+ different countries, diverse in culture, history and backgrounds. We encourage you to bring some local/national drink or sweets to share with other participants in order to introduce them to your country during the "Global Village".
The weather in Kyiv in the beginning of winter can be very different: windy, snowy or rainy. The average temperature ranges from -1 to +5 during the day and can drop to -8 in the evening. Therefore, we recommend that you check the weather forecast one week before your arrival, but do not forget to bring warm and comfortable clothing and shoes.
The dress code during the entire Summit is smart casual.
In Ukraine, the standard voltage is 220V and standard frequency is 50Hz, as in almost all of Europe. The power sockets are of type C and F.
Currency & Cash
The currency in Ukraine is called Hryvnia (UAH). Approximately 27 Hryvnias make 1 Euro or 1,1 Dollar. Dollars, euros, rubles, pounds, etc. are not accepted for payment. Currency can be exchanged at a bank or exchange office (obmin valyut). Exchange offices are located around the city: at train stations, airports, hotels, large shopping centers and in the city center. It is easy to find an exchange office.
Almost everywhere in Kyiv and in big cities of Ukraine it is possible to pay with cards. But if you need some cash, you can withdraw the required amount in Ukrainian Hryvnias at an ATM. In Ukraine, ATMs give you hryvnia, even if the account is in a foreign bank. At the Boryspil and Kyiv-Zhuliany airports, at the railway station, in hotels, shops and just in the crowded places in Kyiv there are ATMs that work around-the-clock.
Please note that all your meals will be covered during the stay in Kyiv, including dinner on Tuesday, December the 3th, and breakfast on Saturday, December 7th. Drinks outside of breakfast, lunch, and dinner are not covered by us.
Language
The official language of Ukraine is Ukrainian (українська мова). In public places (airport, metro, banks, hotel, etc.) you can easily find all the necessary information in English. But if you need to ask something we recommend asking young people - they usually know English better.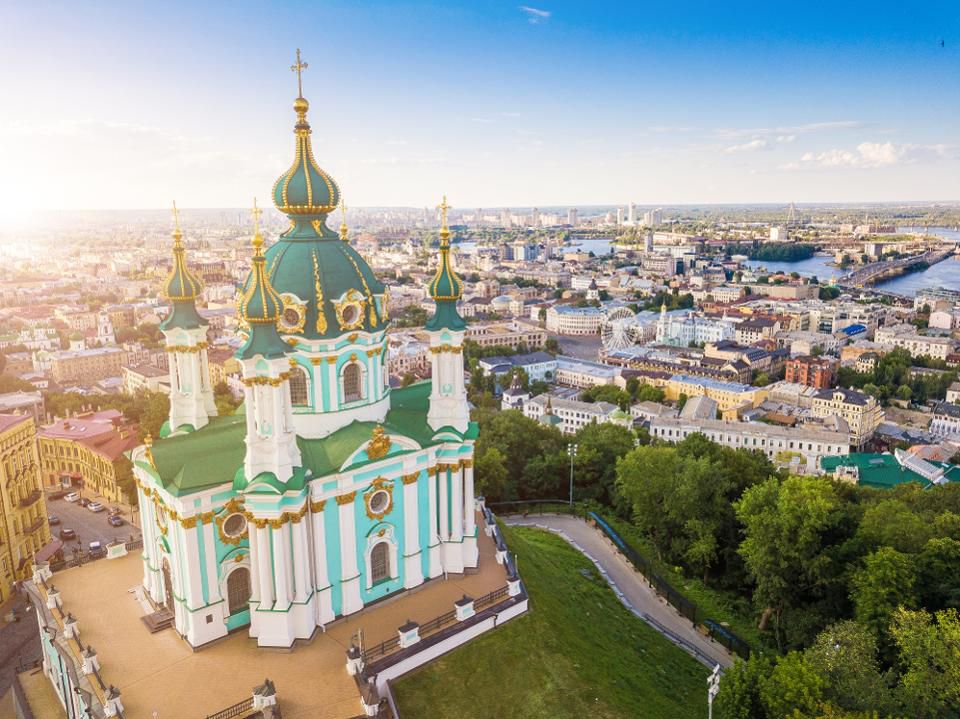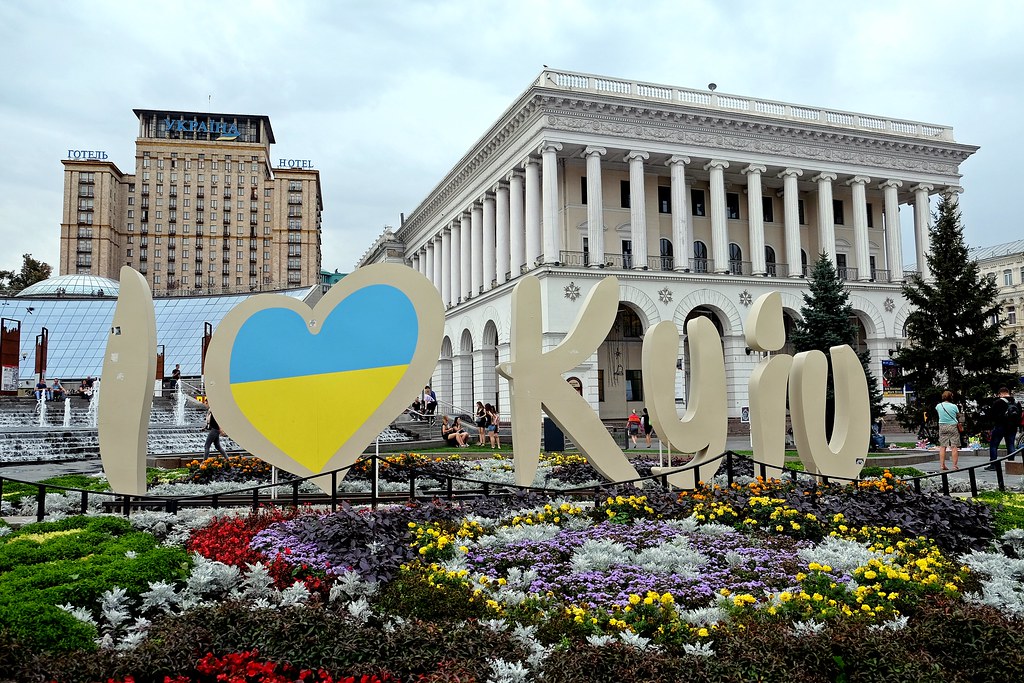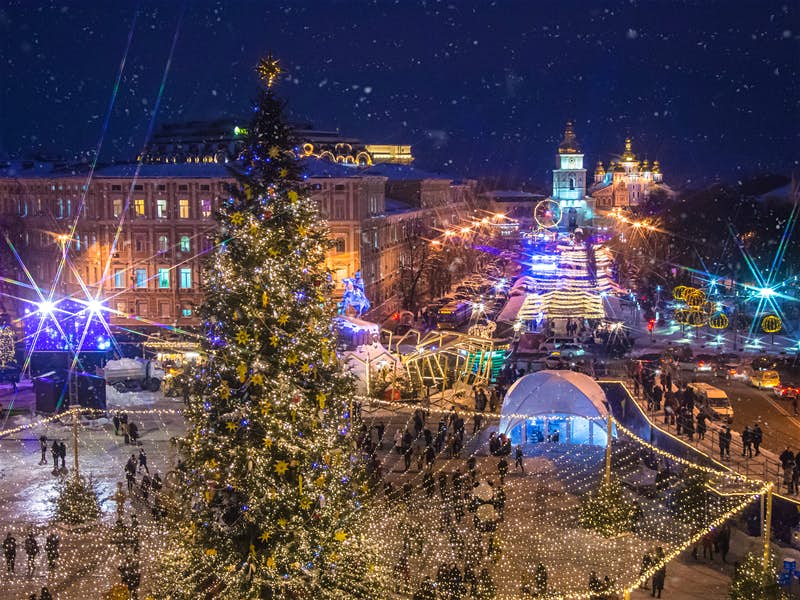 How do I get to the hotel?
Kyiv can be reached from two airports – Boryspil(KBP) and Zhulyany (IEV). Depending on where you arrive, the route to the hotel will be different.
From Zhuliany Airport
There is a direct trolleybus number 9 departing from Zhuliany airport, which departs every 20-30 minutes. The trolley bus stop is located near International Terminal A. This trolley bus brings you to Shota Rustaveli street (takes about 35-40 minutes). From there it is 10 minutes walking distance to the Summit's venue, Hotel Rus. You can buy a ticket at the E-ticket payment terminal or download the app "Kyiv Smart City" (tickets are valid in any form of public transport in Kyiv). You can also pay for the transport via paypass. The cost of one ticket is 8 UAH (ca. 0.3 $). Please note that the bus does not go at night (working hours: 5:45am to 11:10pm).
From Boryspil Airport
If you arrive at Boryspil airport, the road to the hotel will be a little longer as the airport is outside the city. There are two option to get to the city center:
You can take the Sky Bus. Sky Bus Stop at Boryspil Airport is located near Terminal B, D and F. It is not difficult to notice "SkyBus Stop". The buses have a bright original color and big Sky Bus inscription on its sides. You can purchase the ticket online (ticket is valid 48 hours after purchase). The cost of the ticket is about 50 UAH (ca. 2 $), if you buy in advance. The bus arrives at South Railway Station (Kyiv-Pivdennyi). After going through the long underground passage, on the left you will see the Vokzalnaya metro station. In the metro you should reach the Teatralnaya station and go to the green subway line (Zoloti Vorota station) and take one metro stop from there to the

«Palats Sportu»

station, around 7 minutes walking distance to Hotel Rus. The fare in the subway is the same as any public transport – 8 UAH (ca. 0.3 $). The metro works all day from 6am to 12am.

Another option is taking the train. Leaving the Boryspil airport you will see the Kyiv Boryspil Express signboard. When leaving Terminal B, you need to go right. You can buy a ticket at the train station, its cost is 80 UAH (ca. 3.2 $). You can find the train schedule here. Go to the final stop "Kyiv-Pasazhyrskyi". When leaving the train station you will see the Vokzalnaya metro station on your left. Continue onto Subway to Teatralna Metro Station and go to the green subway line (Zoloti Vorota Station), then depart one metro stop «Palats Sportu» station, around 7 minutes walking distance to Hotel Rus
We can also call you a taxi from any airport. Its cost will be about 100-150 UAH (4-6 $) from Zhulyany Airport and 300-450 UAH (12-18 $) from Boryspil Airport.
Where will the event take place?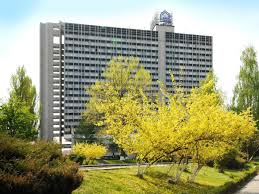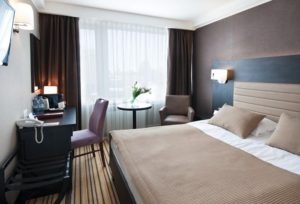 The SIA Summit 2019 will be held right in the centre of Kyiv. For your convenience, accommodation, meals, and the conference will take place in the same building:
Premier Hotel Rus.
Hospitalna St, 4, Kyiv, 01601
The hotel is clambered upon a hill in the very heart of the business and tourist districts of the capital. The famous artery street – Khreshchatyk – is just a few steps away. Palats Sportu metro station is located nearby, and the Hotel offers the views of the Olympic Stadium – the main sports arena in Kyiv. We can't wait to welcome you at Premier Hotel Rus and make it an unforgettable Summit experience for all of us.
You want to spend more time in Kyiv?
If you want to stay in Kyiv longer, we have great news for you! The hotel will gladly accommodate you at a special price: 
1575 UAH per night – for 1 person in a room (around 57 EUR)
1838 UAH per night – for 2 persons in a room (around 67 EUR)
Please let us know about your stay in Kyiv if it is longer than the Summit days via summit@socialimpactaward.net. You can pay extra for your stay at the hotel reception on your own.  
Having seen Kyiv once, you will definitely want to go back there again! The capital of Ukraine is known for its remarkable architecture, beautiful churches, incredible scenery and magnificent history. The winter atmosphere of the city is filled with coziness and beauty.
Kyiv is also known for its first Ukrainian innovation park – Unit City. It is the place where incomparable infrastructure and all-inclusive ecosystem enable high technology, innovative and creative businesses. The public's strong desire for change in society is embodied in the rapid development of social entrepreneurship, technology and civic organizations. We want you to experience this incredible atmosphere of change. Welcome to Ukraine!
Your Contact Person

Yuliia Liuta, Summit Logistics Head
Email: yuliia.liuta@socialimpactaward.net
Slack: yuliia.liuta
Our Event Partners
The SIA Summit 2019 is brought to you in collaboration with the following outstanding SIA partner organisations: