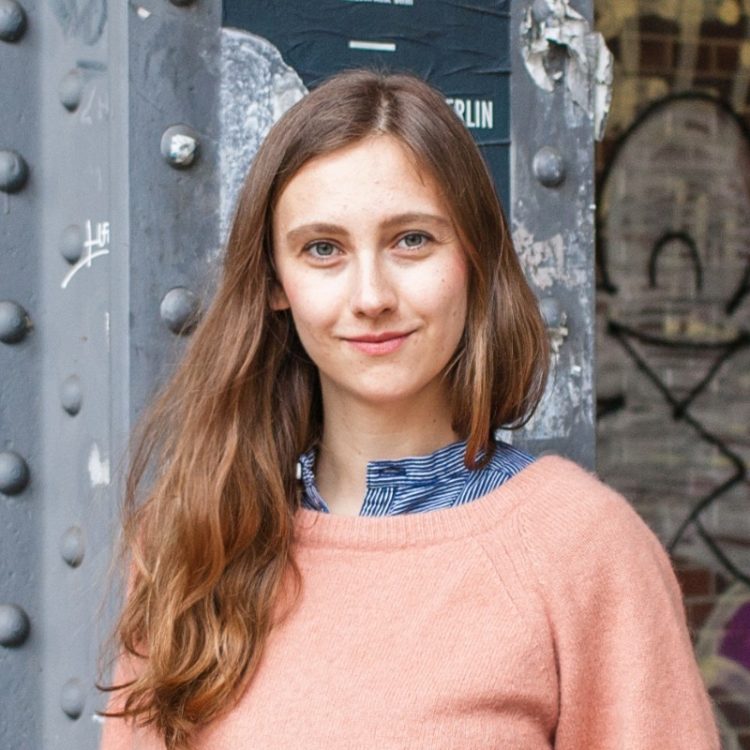 Introducing Lisa Schnägelberger, our new SIA Germany Coordinator
Expanding Social Impact Award into Germany is not an easy task. It requires careful planning, a strong ability to navigate stakeholder groups, and most of all an accurate understanding of what youth is lacking in early-stage support programs. When we met Lisa Schnägelberger, we knew she was the one to lead this effort. She's been a hidden diamond thus far but it's time to show her off to the world as she embarks on her new journey with SIA.
You're the newest member of the SIA family! Can you briefly introduce what you'll be doing for SIA?
As SIA Germany Coordinator I will be responsible for the implementation of our program in Germany, coordinating everything from workshops for the discovery phase to bootcamps during the incubation and the SIA Germany award ceremony. As SIA is still new in Germany, I'll also be responsible for establishing partnerships across the country and integrating SIA within the existing social entrepreneurship ecosystem.
What are you most looking forward to in this new journey?
Lots of things! At the local level, I'm excited to get to know our community. Attending the first edition of SIA Germany's award ceremony just recently and seeing all our participants passionate about making a change was very inspiring. On a more meta-level, I'm looking forward to exploring the social entrepreneurship ecosystem and making sure that SIA Germany is truly adding value to that ecosystem. Finally, I'm excited to meet the international SIA community from our 25+ countries of activity and seeing how SIA Germany will contribute to this global agenda.
Tell us a little bit about yourself – where are you from, and what led you to applying to SIA?
I was born in Darmstadt next to Frankfurt, and have been living in Berlin for 10 years. I initially moved there to study Business Communications Management but had a "purpose crisis" that led to an internship at Good Jobs, a platform helping people find jobs at purpose driven organizations. That is where I first discovered the German social entrepreneurship scene and where I decided that I wanted to dedicate my career to the field. At that time, I still felt I needed more education so I went back to school to do my masters in Nonprofit-Management & Public Governance.
After my Masters, I started working as project manager and facilitator for a small NGO dedicated to volunteer engagement and coordination in Germany. Social Impact Award felt like a natural next step – the program is a major vehicle for social entrepreneurship and is only getting bigger and more impactful. We are facing so many crises nationally and globally, so it's crucial that these young people are empowered to create change. And even if they don't end up running a successful social venture, participants will always have a different view of the world after our program.
Why do you think SIA is the right fit for Germany?
There are many programs for supporting social entrepreneurs in Germany but none offer very early stage support. I personally experienced this gap in the ecosystem a few years ago. I had an idea for a social venture, was looking for support, but none of the options were the right fit – they were all too niche. Social Impact Award is the program and community I was looking for, and I believe it will effectively fill an important gap that has been around for too long. Also, I think SIA will be a great vehicle to reach youth across Germany beyond the existing social entrepreneurship bubble.
On a lighter note: what is your favorite hobby, and what is a simple thing you can't stand?
I'm afraid to sound like a grandmother but during the quarantine I started planting fruits and vegetables on my balcony and I have been in love with gardening ever since. Watching your plants grow day by day is the best feeling.
As for my pet peeve, I really dislike the smell of pickle vinegar. I was once on the train in Berlin and someone was eating pickles from the jar and the whole wagon smelled like pickle vinegar, it was awful.
Finally, are you for or against pineapple on pizza?
I am absolutely against it, it's a very big no for me. No way.
Thank you so much for taking the time Lisa, we're excited to have you with us.
I'm looking forward to this new journey with SIA!
To stay up to date with SIA Germany, sign-up for our newsletter!
If you have questions for Lisa Schnägelberger related to Social Impact Award Germany, you can reach her at: lisa.schnaegelberger@socialimpactaward.net.
Almost there
You need to register in order to submit your bulletin & vote.
We care about your privacy.
Read Privacy Policy .
× close