Based in Vienna, Austria, SIA International serves as a lean, yet strong backbone of the global SIA Community. If you are interested in joining our team, learn more about our current job offers and volunteering opportunities.
Executive Team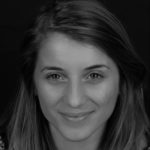 Corina Angelescu
Alumni Community Builder
Corina Angelescu is an expert in community building and community facilitation. She leads SIA's efforts in building and growing a supportive, interconnected alumni community among the more than 3,000 SIA alumni and its 730+ alumni ventures. For the past 4 years, she has been working with young people in Romania through incubation programs, personalized support, and accelerated learning experiences, in order to encourage them to pursue an impactful entrepreneurial journey. As a Country Coordinator of SIA Romania, she has also built an ecosystem around social entrepreneurship for Romanian youth, by inviting established entrepreneurs and experts from different fields to connect and become mentors for the next generations. Corina is a social entrepreneur herself, having co-led The Alternative University – a learning community that challenges the traditional approach to education and encourages self-directed learning, freedom-centered communities and collaboration.
Stefanie Bessler
SIA Austria Coordinator
Stefanie Beßler is leading Social Impact Award Austria. Before joining Social Impact Award, she has been actively engaged in several student and social organizations around the topic of social innovation and supported social entrepreneurs in Brazil and Colombia. She studied International Business at ESB Business School in Germany and stayed one semester abroad in Argentina. Taking part in a developmental education programme in Bolivia, she developed a strong interest for sustainable development issues. Stefanie obtained two Master's degrees in Latin American and International Development Studies at the University of Vienna and Universidade Federal do Rio de Janeiro.
Jakob Detering
Managing Director
Jakob Detering leads the international SIA community since 2015. Before he joined Social Impact Award, he worked in the foundation sector supporting social business across Europe. He is also a social entrepreneur himself as former general manager of 'Somaro', a social business in Romania that runs social groceries to reduce food waste and provide Romanians living at the edge of poverty access to low-priced food. Jakob Detering also is university lecturer at Modul University in Vienna. He holds a Master in Public Policy and a Bachelor in Business, Economics and Social Sciences. He was nominated as Global Shaper by the World Economic Forum in 2013.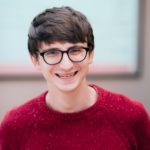 Jonas Dinger
Development Lead
Jonas Dinger is responsible for scaling Social Impact Award to new countries and regions. He also serves as a Partnership Manager in Austria and beyond. Until 2019, he has been leading Social Impact Award in Austria for more than two years. Before joining Social Impact Award, Jonas worked two years at the Social Entrepreneurship Center of the Vienna University of Economics and Business. This followed several engagements for different initiatives in the social entrepreneurship ecosystem. Jonas has a Master of Art in political science having studied at University of Vienna, LMU Munich and University of Vilnius.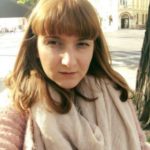 Florina Gheorghiu
Finance Assistance
Florina is supporting businesses that change the world to stay on track, grow and scale. She uses her financial and project management skills to keep it lean, maneouver through the different weathers a social business has to face and create systems for growth. She is the finance assistant of Social Impact Award International. Moreover, she manages finances at Impact Hub Vienna and focuses on the growth process of her daughter Franzi. Before joining the social buinsess arena she worked in the construction business.
Eva-Bettina Gruber
Partnership Manager
Eva-Bettina Gruber is a passionate entrepreneur for many years – wholeheartedly focussing on impact for society and nature.
From new renewable energy and climate change, financial education with her venture Three Coins, to sustainable consumerism and simple living, Eva is tackeling ressource related issues. She also works as a coach and mentor to create and scale sustainable businesses and impact models. Eva's role within the SIA International team is to create and manage SIA's partnerships. SIA does establish and run partnerships with foundations, state-run funding agencies and corporations from the private sector. With the help of the funds, know-how and network contacts SIA International guarantees its current and future services provided to all SIA stakeholders.
Ana Janosev
Community Manager
Ana Janosev joined SIA International team in 2018. She previously worked as a program and partnerships manager in the NGO Razlivaliste (Serbia) since 2016, coordinating Social Impact Award Serbia. During her studies, she co-founded a youth NGO in her hometown and served as its vice-president for 3 years. Ana received two scholarships from US Department of State for student exchange programs, and served as a Telenor Youth Forum delegate. Ana holds a Bachelor's degree in Political Science.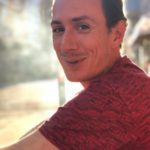 Marius Marinescu
Systems & Web Designer
Marius has been contributing to the growth of SIA since 2013, starting with the very first Community Voting. He is the person who creates and continuously improves the entire IT infrastructure that supports the implementation of Social Impact Award internationally. Marius has been making responsible and responsive websites since about 2014, both as a freelancer as well as a team member. Apart from Social Impact Award, he is involved in IT related roles of Impact Hub Vienna, as well as to a variety of other projects such as digital product designer.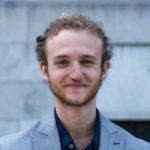 Martin Nicolai
Communications Coordinator
Martin oversees the storytelling and communication initiatives of SIA teams internationally. Prior to joining Social Impact Award, Martin led the Desautels Sustainability Network, a student group at McGill University Canada aimed at creating the next generation of sustainable business leaders. He was also the Marketing Director of THEY New York, a boutique sneaker start-up based in New York City. Martin is Marketing Advisor to the Canadian Business Youth Council for Sustainable Development and to research projects centered around Sustainable Consumption. He holds a Bachelor of Commerce from McGill University in Entrepreneurship & Management for Sustainability.
Support Team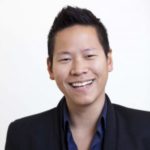 Toni Chung
Innovation Designer
Toni is an Innovation Facilitator and expert in design thinking, facilitation and agile collaboration with over ten years of experience of supporting organizational/personal development. He works with clients from different fields (corporate, startups/SME, NGOs, public/academia, etc.) in developing innovative solutions and collaborative cultures. Toni is especially passionate about hosting powerful gatherings and empowering others by teaching methods of ideation and facilitation. He has previously held leading roles at innovation consulting, supporting international clients from various sectors in boosting their businesses through innovation. Toni is working with Social Impact Award for many years, especially as the lead designer and facilitator of our international events. Also, Toni is the mastermind behind many of our curriculum elements such as the "Impact Lab" or specific incubation elements.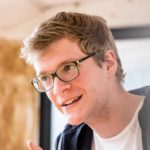 Jakob Listabarth
Graphic Designer
Jakob studied Information Design at FH Joanneum in Graz and started working as a freelance graphic designer afterwards. As he is interested in understanding relations between society and design better he is currently enrolled for Spatial Planning and for Cartography. What he likes most about his job is to tell stories by visual means. For the Social Impact Award he is working on the overall visual appearance of SIA and on the designs for SIA Austria.
Lukas Weissinger
Impact Measurement
Lukas has been working as a researcher for the Competence Centre of Nonprofit Organizations and Social Entrepreneurship since October 2019. At the Competence Center his main areas of work are the scientific monitoring of the Social Impact Award and conducting different workshops surrounding the topic of social entrepreneurship. Lukas finished his Political Science Bachelor at the University of Vienna and is currently enrolled for Socioeconomics at the Vienna University of Economics and Business. Besides that he has two years of experience working as a volunteer for Social Impact Award Austria.
Volunteer Team
Anja Günther
With an academic background in the field of Social Innovation Management, Anja has always been interested in the confluence between social entrepreneurship and education. She has gained vast experience in event organisation through diverse positions in the consultancy, automotive and technical testing sector. Currently she is completing her postgraduate studies in International Development at the University of Vienna.
Annika Klopf
Annika studies Political Science at the University of Vienna and International Business Administration at the Vienna University of Economics and Business Administration. In order to learn new and exciting things in her spare time, she is committed to the Social Impact Award. Here she can give free rein to her creativity when writing texts for the homepage and the press. In addition to the personal development that this commitment (and hobby) brings, Annika also appreciates the people and ideas that you get to know as a volunteer at SIA.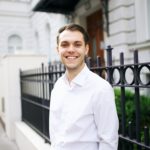 Cornelius Müller
Cornelius Müller is volunteering for Social Impact Award Austria. He is a student of social sciences at the University of Vienna. Before he started his studies, Cornelius was involved in volunteering with young people and refugees and also worked for a youth information centre in Vorarlberg. His main tasks were organizing events and workshops, tutoring and connecting with young people.
Melanie Zitka
Writing a business plan for a social startup in Vienna really sparked Melanie's interest and passion for social entrepreneurship. To put her heart and energy into social matters with an entrepreneurial approach has been her goal ever since. By evaluating her own social business idea and researching about the surge of social entrepreneurship in the US and Europe since the 70s, Melanie brings along not only background knowledge but also profound innovation insights thanks to her studies at the Institute for Entrepreneurship & Innovation in Vienna. Throughout the last months she worked in a startup as a business development manager and decided to become part of the SIA volunteer team to encounter new adventures and to follow her passions. Melanie holds a Bachelor's degree in International Business Administration.
Ramis Murzakaev
Joined our team in 2020. Holds a Bachelor's degree in Asian Studies from the Higher School fo Economics in Moscow and is currently getting a Master's degree in East Asian Economy and Society at the University of Vienna. Worked at the Silk Way Rally as Transfers Manager, as well as took part in the Work and Travel USA program. Interested in languages, social sciences and processes, and NGO growth in China.
Sylvia-Alexandra Matei

Sylvia just started a Master's degree study in Business Administration at the University of Vienna. Before moving to Austria, she lived in Cluj-Napoca, also called the heart of Transylvania, where, parallel to her studies, she was actively engaged in a student's NGO and part of the Cars & Coffee Romania organising team. In both teams, Sylvia had the opportunity to work in and coordinate the marketing department.
Teresa Simon
Teresa Simon comes from a background of literature and theater. She holds bachelor's degrees in German and Spanish Studies and she worked in various theater projects, as well as in the field of cultural policy. As a volunteer for the Social Impact Award, she hopes to integrate her creative spirit and her experiences in the cultural scene into social entrepreneurship. She is especially interested in encouraging an exchange of ideas between artistic practices and entrepreneurial thinking in order to tackle social and environmental issues.
Yasmien Emara
Yasmien Emara will be joining the SIA´s volunteering team starting January 2020. She is currently doing her Master's degree in Management with a specialization in the Non-for Profit Organisation at the University of Vienna and Mcgill University. After working for and with different NGOs, Yasmien found her passion for Social Impact and is now writing her Master thesis about Impact investing in Canada and Austria.