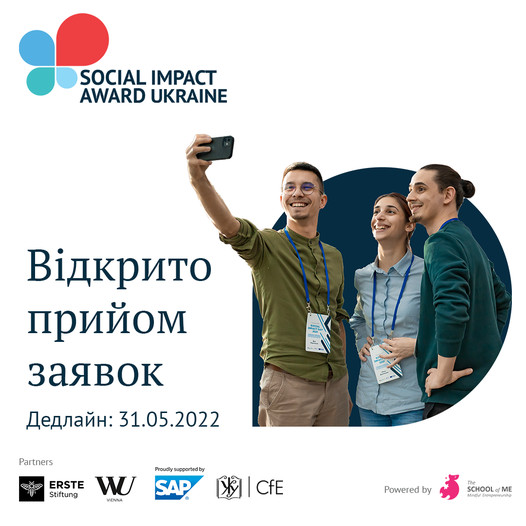 Our Decision to Run SIA Ukraine in 2022
"On February 24th 2022, Russian military forces launched a full scale invasion of Ukraine. Since then, violence and warfare has spread across the country, leaving thousands dead or wounded, and […]
"On February 24th 2022, Russian military forces launched a full scale invasion of Ukraine. Since then, violence and warfare has spread across the country, leaving thousands dead or wounded, and forcing more than 10 million to leave their homes. The situation remains extremely volatile.
Even in these circumstances, everyday activities in many parts of Ukraine have continued. Public transit, internet access, banking, grocery stores, and many more crucial services have remained open and active. Ukrainians have volunteered to support wartime efforts while also continuing their work and studies. This testifies of the resilience of the Ukrainian people: they truly believe moving forward is the only solution. 
The current situation has made it clear that our work has never been more important than now. We need to keep providing young people with a space to dream and keep providing the support to build solutions to these pressing issues. If not them – who? 
After careful consideration and conversations with our local Ukrainian implementation partner School of ME, we have decided to move forward with the 2022 edition of SIA in Ukraine. The motivation of our local team and our strategic partners, as well as the resilience of the Ukrainian people and global circumstances make it clear: running SIA is not only possible, it is necessary. 
The program will be run entirely online with a strong focus on solutions to the current crisis. Until the end of May, SIA Ukraine will run online discovery events, introducing young Ukrainians to the field and helping them develop an idea. Applications to the local incubation program will then open, giving both young people in the country and Ukrainian refugees outside of the country the chance to turn their idea into a functioning venture. 20 ventures will receive support over 12 weeks and the 5 most promising ventures will receive 1,500 euros to pursue their venture. The program will be run and supported almost exclusively by internally displaced organizers, coaches, and mentors, allowing them to continue working in their field.
We are happy to announce that our partner SAP will provide the necessary funding to put SIA Ukraine 2022 in motion. All programs in surrounding countries, including Hungary, Romania, Slovakia, and Georgia will continue with no interruption, and will put renewed focus on supporting solutions to the crisis. We will continue monitoring the ever-changing situation closely in collaboration with our local implementation partner School of ME. The safety of our participants, our organizers, and our community is our top priority. 
We look forward to this year's edition of SIA Ukraine and extend a big thank you to our partner SAP. Together, we can build a world where all young people are able to realize their potential as agents of change, regardless of circumstance."
– Ana Janošev & Jonas Dinger, Managing Directors of SIA
You can stay up to date on SIA Ukraine events and workshops here. As the conflict is ongoing, victims of the crisis still need support. You can find a comprehensive list of resources on how to help here. This link also covers resources for people in Ukraine in need of help.