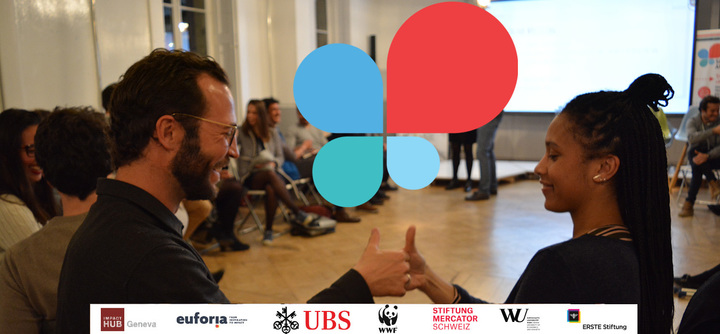 SIA relaunch in Switzerland: how it fits in the ecosystem
The Global Innovation Index ranks Switzerland as one of the most competitive and innovative countries in the world. Few of these innovations, however, transform into entrepreneurial output. Indeed, Switzerland Total Entrepreneurial Activity (7.2%) is below the average for innovation-driven economies (11.4%) according to the Global Entrepreneurship Monitor.
In addition, entrepreneurship is not yet considered by most people in Switzerland a good career path: "only 40.0% see entrepreneurship as a good career choice compared to 79.2% in the Netherlands, 64.5% in Israel and 63.4% in Portugal"[1].
Switzerland has, nonetheless, several support programs for entrepreneurs. At the central government level, the Commission for Technology and Innovation (CTI) has been successfully supporting innovative individuals since 1996 with CTI start-up, CTI entrepreneurship and a variety of funding instruments. Moreover, in the last 5 years we have seen a drastic expansion in the number of entrepreneur support activities: co-working spaces, incubation and acceleration programs for start-ups, financing opportunities, University programs focused on entrepreneurship as well as the creation of University-based incubators including, but not limited to: Impact Hubs, Climate-KIC, EPFL Innovation Park, Fondation Inartis, Fongit, Innovaud, MassChallenge, Venture Kick, and Seedstarsworld.
SIA is also taking the opportunity to engage with young entrepreneurs who are from other countries and now live in Switzerland with a goal to encourage entrepreneurial interest and support the growth of participants and their respective projects.
Few of the available programs, however, focus on fostering social entrepreneurial activities. One of the possible explanations is that because of the confederal structure of Switzerland there is no specific policy or legal framework that applies to social enterprises across the country which means that social enterprises are not considered separately. Moreover, there is no nationally adopted key performance indicators or measures to assess social impact and their legal form can vary extensively from associations to public limited companies.  In recent years we have seen the rise of Certified B Corporations label. These are companies "who meet the highest standards of verified, overall social and environmental performance, public transparency, and legal accountability."[2]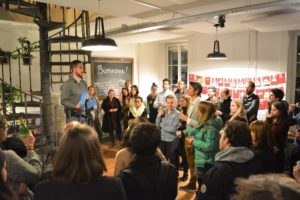 Organisations that focus on social entrepreneurship in Switzerland include Impact Hubs (currently in Zurich, Bern, Geneva and, soon, Lausanne and Basel), Euforia, Ashoka and the Social Entrepreneurship Initiative and Foundation (seif).
In response to the low amount of entrepreneurial output and with a strong belief in the potential of youth to positively impact the world, Impact Hub Geneva has decided to relaunch the Social Impact Award (SIA) in Switzerland this year after taking 2016 off to restructure and redesign the program. In order to be more inclusive of all Swiss regions, the SIA is now being implemented in Romandie for the first time ever.
To reinforce the impact of the new SIA Switzerland, Impact Hub Geneva has partnered with Euforia, to bring inspiration and encourage the engagement of the next generation in social entrepreneurship. Euforia has developed highly engaging training events that offer young people, aged 16 to 35, unique learning opportunities, introduce them to great examples of young change makers to whom they can relate, create a unique, non-hierarchical safe space to jointly succeed, fail and reflect on the learnings from "trying out" change making.
Indeed, we hope that participants in Euforia's imp!act program, which engages youth in the development of inspirational ideas and projects to address global challenges locally in 3.5 days, will be able to grow their initial concept, prototype it and make it economically viable through SIA.
SIA Switzerland aims to mobilize students and young professionals from all the Romandie region and the organizers – Impact Hub Geneva and Euforia – are conducting workshops not only in Geneva, but also in Lausanne, Neuchâtel and Fribourg. Furthermore, the SIA Switzerland jury members come from Bern, Fribourg, Geneva, Lausanne and Zurich.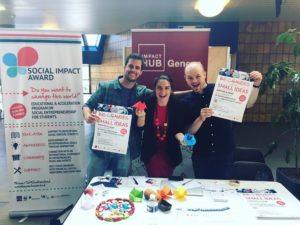 As Geneva is a cosmopolitan and diverse city, SIA is also taking the opportunity to engage with young entrepreneurs who are from other countries and now live in Switzerland with a goal to encourage entrepreneurial interest and support the growth of participants and their respective projects. Hence, in this year's edition nearly a third of SIA Switzerland Finalists have projects that will be developed partially or entirely in other countries such as Brazil, Ukraine and Vietnam.
In addition, we aim to exploit a distinctive advantage of Geneva: access to a rich community of international development organizations that may leverage the potential of social entrepreneurs to expand and scale internationally. We are happy to be the connectors and facilitators of these relationships. The first possible connection is with workshop facilitators during the summer incubation period as these are experts coming from a range of different fields and working for different organizations.
With the SIA summer incubation just starting now, we look forward to seeing how these young social entrepreneurs will be able to develop their projects throughout the summer and hope to see all their projects implemented by the end of the year!
[1] Global Entrepreneurship Monitor 2015/2016 Report on Switzerland
[2] About B Lab: https://www.bcorporation.net/what-are-b-corps/about-b-lab
Almost there
You need to register in order to submit your bulletin & vote.
We care about your privacy.
Read Privacy Policy .
× close