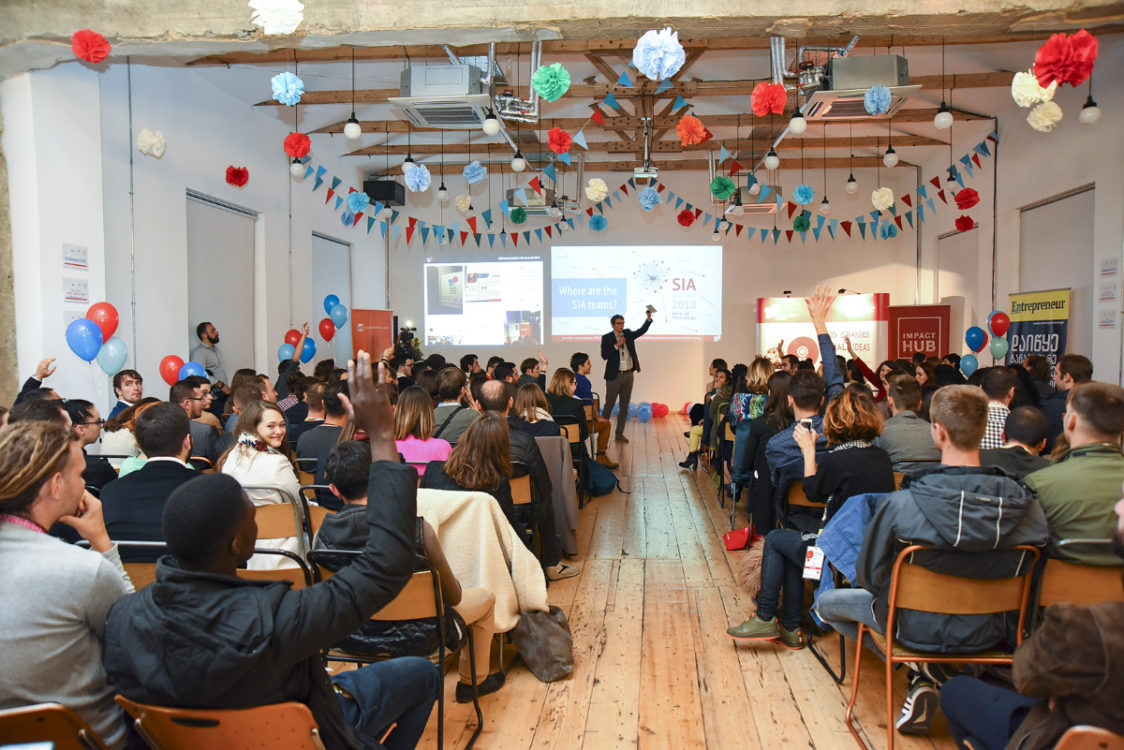 SIA Summit – A Winner's Perspective
In November 2018, Social Impact Award gathered SIA winners from all countries, together with SIA organizers and partners for three intense days of learning, sharing and collaborating in the vibrant city of Tbilisi, Georgia. We invited one of the winners, Julia Bodin from SIA Switzerland, to share her SIA Summit experience with you.
My project Let's Talk Waste was awarded the jury prize of Social Impact Award Switzerland 2018. The project's mission at heart is to inspire private individuals to rethink their waste production, to make them understand that there is value in waste and to incite them to think about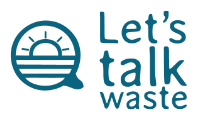 reducing the amount of waste they are producing. I believe that there is power in the actions of the individuals which is why I am betting that with our consumption choices, we can pressure politics and industrials to change their way of working and designing laws and products. I offer a full-service solution targeted at businesses, that reduces the environmental impact and image of the business, handles the business' recyclable waste and empowers its employees to better manage their waste at work and at home.
As the winner of SIA 2018, I was invited to join the SIA Summit in Tbilisi, Georgia. I came a few days early to get a chance to visit before the Summit started. I visited the breath-taking old town of Tbilisi, experienced the sulfur baths, went into the impressive Holy Trinity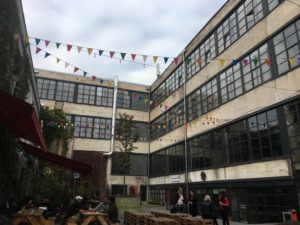 Cathedral, got mistaken for a local and got lost in the Botanical Gardens. I also went to the former capital of Georgia, Mtskheta and visited its surrounding monasteries: a sight worth seeing. Naturally, coming early meant that I got time to meet the SIA global team and helped with the final preparations. I met some of the amazing volunteers that made sure the event ran smoothly on top of the impeccable preparation by the organizers.
SIA Summit was held at Fabrika, a former sewing factory now converted into a youth hub: a youth hostel, restaurants, bars, coffee shops, start-up stores, and Impact Hub Tbilisi. It was the perfect spot for SIA Summit: we were hosted in the youth hostel where we ate amazing breakfasts and only had to cross the courtyard to get to the event.
SIA Summit was broken down into three parts. On day 1, we learned about the main four impact maker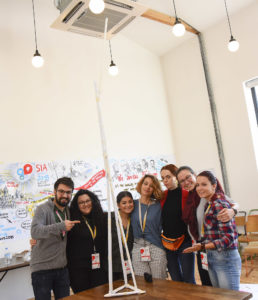 skills: leadership, innovation, connection and strategy. I chose to participate in the strategy workshop with Barbara Inmann and the connection workshop with Dusan Jankovic. Although I learned many things, the main takeaway for me came from the connection workshop: never go to a meeting or start a conversation with a person of interest without having defined ahead of time what you want to ask. Your "ask" should always be proportionate to the time you have to increase the chances of that person acceding your request. This is a skill I am applying to my daily meetings and encounters.
On day 2, we were invited to participate in the summit challenge which made us live the whole entrepreneurship experience with paper, Lego and a roll of tape. The concept was for us to build the tallest paper tower in 2 hours, but we could not use our own paper to make the tower, we had to buy paper or building blocks, from the other teams. We, therefore, experienced designing a solution, leading a team, distributing roles, strategizing, negotiating and executing – a brilliant exercise and some major learnings! On the last day, we met with representatives of the Social Impact Award partners for consultation sessions, which I found truly enriching and the contact opportunities priceless.
I left SIA Summit nourished and energized by all the connections, exchanges and exposure to different cultures. SIA Summit was the climax point of SIA program and the perfect way of closing my SIA 2018 experience. The ideal springboard to continue working on my venture with fresh ideas in my head and new perspectives.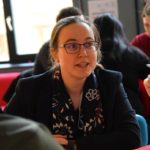 Julia is an environmental engineer and change maker, founder of the project Let's Talk Waste. After her studies at Swiss Federal Institute of Technology in Lausanne, Switzerland she worked in various contexts: environmental investment for a private bank, research on microplastics for a biochemistry lab, innovation for a non-profit organization and now, social entrepreneurship with her own project. She is also a photographer, a biker, a diver and is driven by her passion for oceans. She is convinced that oceans are a key element of human's survival on this earth and to our planet's wellbeing.
Almost there
You need to register in order to submit your bulletin & vote.
We care about your privacy.
Read Privacy Policy .
× close