6 ways to increase your resilience as a Social Entrepreneur
As part of our series Being Well for Doing Good, in partnership with Hil-Foundation, we invited Social Impact Award Alumni from around the world to share their experiences with well-being […]
As part of our series Being Well for Doing Good, in partnership with Hil-Foundation, we invited Social Impact Award Alumni from around the world to share their experiences with well-being and resilience. Against the current backdrop of a health crisis, an unfolding climate crisis, and political tensions around the world, finding ways to increase resilience is of utmost importance.
We put together their best advice for you to improve your resilience and maintain mental and physical health so you can come out successful when faced with any kind of challenges.
But first, what does resilience mean and why is it important?
Entrepreneurs are resilient when they get up one more time than they fall down. Resilience is the ability to recover from setbacks and keep motivation levels on a steady high. Social entrepreneurs require high levels of resilience, as they are constantly faced with the problems they are trying to solve. But whether or not you are an entrepreneur does not matter: resilience is crucial for everyone.
Resilience, however, does not require a lack of emotion and empathy. On the contrary, resilience is directly tied to well-being, meaning that by taking care of your own needs, you will be better at tackling any challenges ahead.
Taking care of your well-being and your health is crucial to making sure your impact is long-lasting.
– Faith Aweko, founder of Reform Africa.
1. Exercise & Rest
Dita (Přikrylová) Formánková, Director and Founder of Czechitas, a social venture that help new female talents get in the IT industry, found that taking care of her body through healthy nutrition, exercise and good quality sleep helps her stay mentally and physically well to tackle her everyday challenges.
She also found strength in sharing her experiences with other founders from her SIA network. She says:
In the end, it's about letting go of your ego, creating room for trust for your successor, and following your strengths.
Read more about Dita's experiences here.
2. Meditation & Yoga
Ema Barba, founder of Bright Living, a social venture offering yoga & meditation classes to underprivileged communities, says:
Trying to be kind to yourself through difficult times can go a long way.
Having personally suffered from the consequences of not taking care of one's well-being, she became a champion of meditation & yoga as a practice to release negative emotions and view the world in a more positive way.
Read more about Ema's experiences here.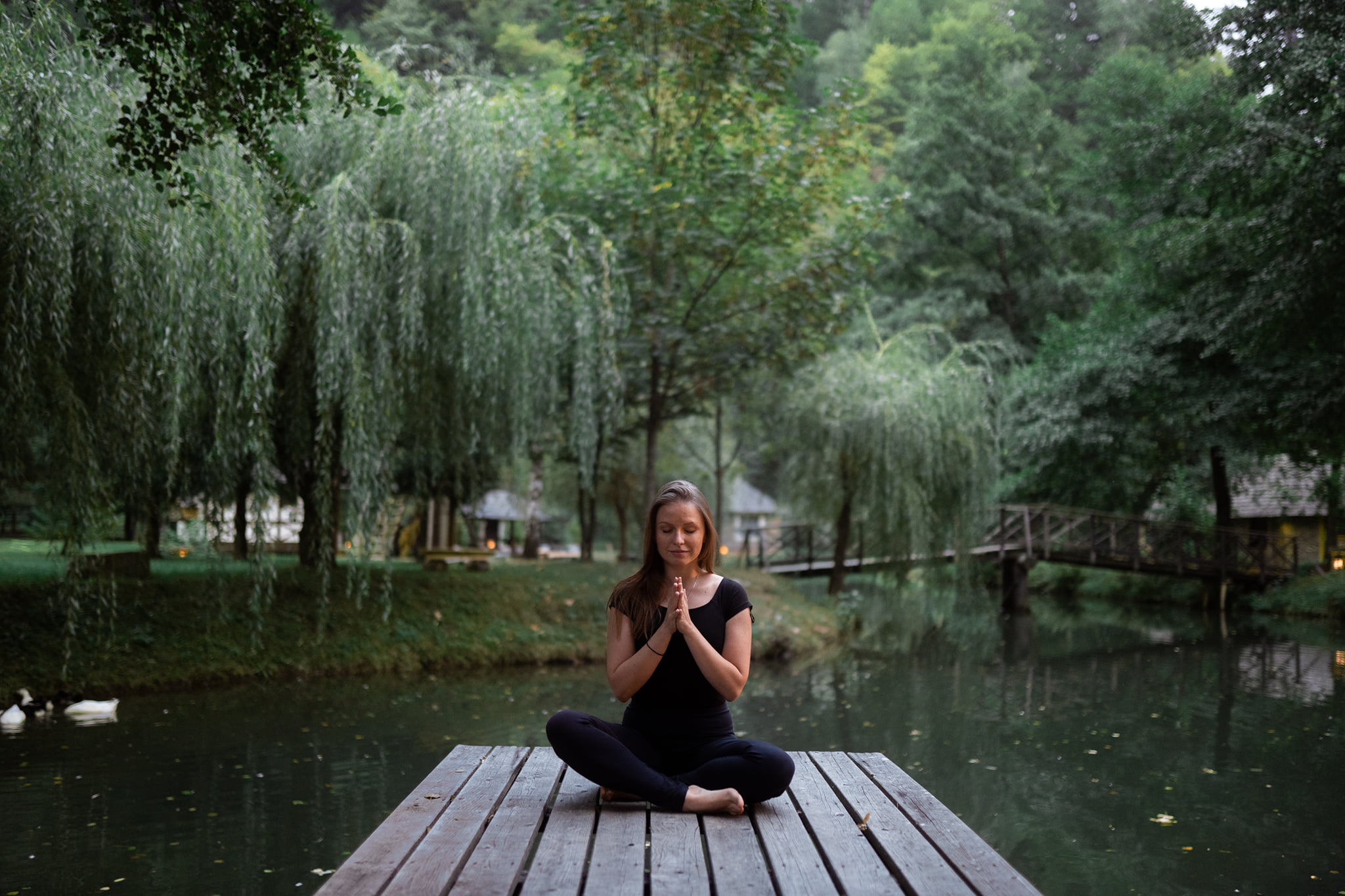 3. Gardening
Faith Aweko, founder of Reform Africa, a social venture that employs marginalized youth and women in local communities in Uganda to repurpose plastic waste into sustainable bags, struggled with keeping up her well-being practices as a founder. However, she found herself passionate about gardening as a source of calm in her life, and consistency came effortlessly:
I started a garden 6 months ago, and seeing my plants grow keeps me motivated to take care of them every day.
Read more about Faith's experiences here.
4. A Strong Support Network
Daniel Barbu, founder of I'm Fine, an app that offers psychosocial support in Romania to users who could not otherwise afford it, knows first-hand about the challenges and uncertainties entrepreneurs face every day, especially when it comes to balancing a venture and personal life. He says:
I often see founders directly infer that their loved ones will not be supportive.
Daniel urges new social entrepreneurs to have open and vulnerable conversations with their loved ones to ensure they have a strong and understanding support network like family and friends.
Read more about Daniel's experiences here.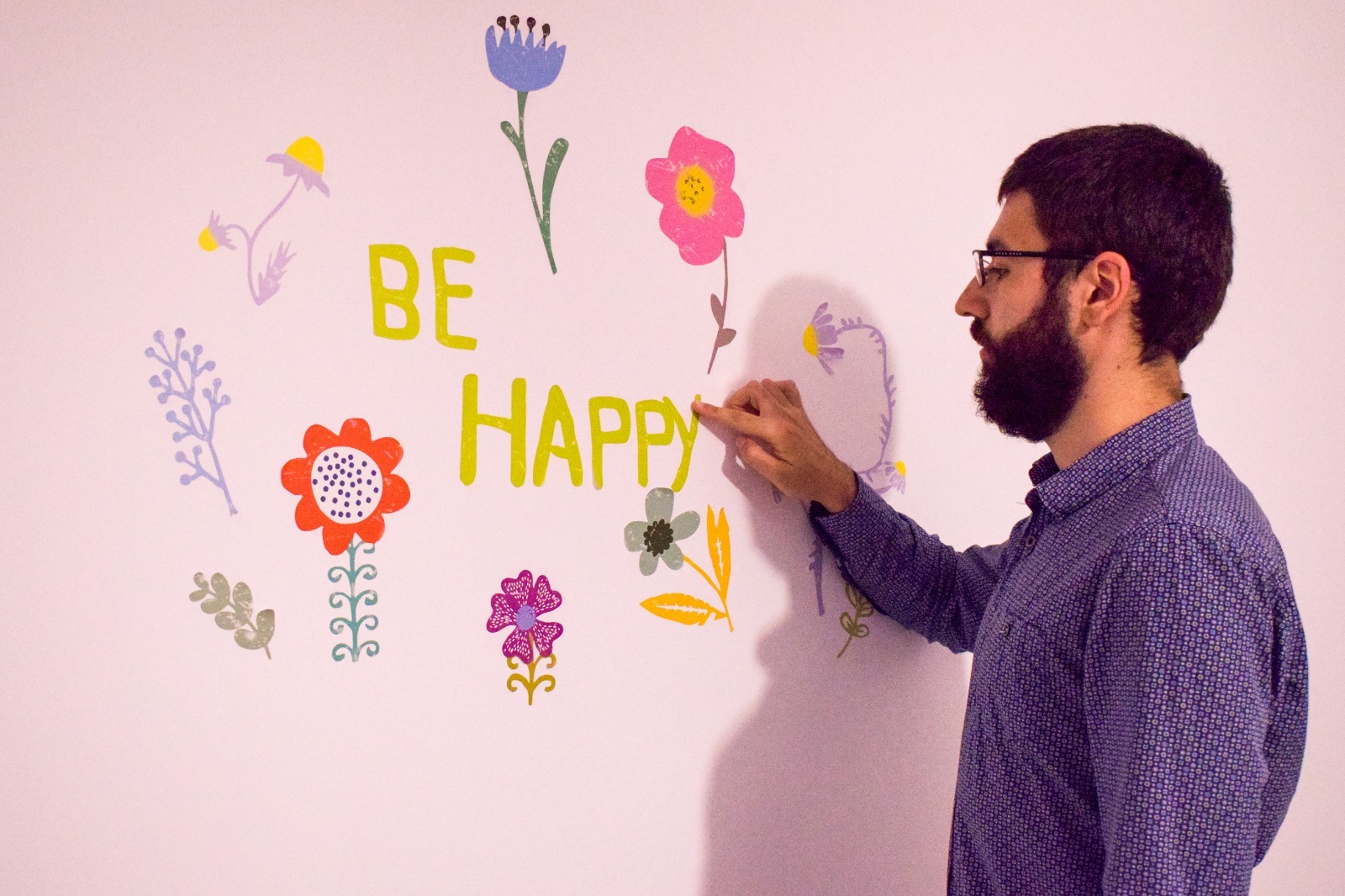 5. Asking for Help
Christina Purrer, founder of Weltkindernetzwerk, a social venture organizing child care for families with a refugee background, struggled with many sleepless nights and anxiety during her time as an entrepreneur. Going to therapy helped increase her resilience, and she came back stronger than ever. She says:
Even though I felt ashamed to ask for external help, I knew I needed it, and it was an act of self-love to go forward with that process.
Christina encourages entrepreneurs to not be afraid to seek external help when needed, as it is not a sign of weakness, but of strength.
Read more about Christina's experiences here.
6. Connect with nature
Andrea Bohačíková, founder of M.arter, an educational platform for women and men on parental leave, gets lots of energy from connecting with nature and going on walks with her dog outside. She recommends taking a walk every morning before work, without checking one's phone. This helps to stay present and truly disconnect from the problems of the world, and of one's life. Then, when dealing with problems subsequently, you will find yourself having more resilience and patience than your normally would.
Read more about Andrea's experiences here.