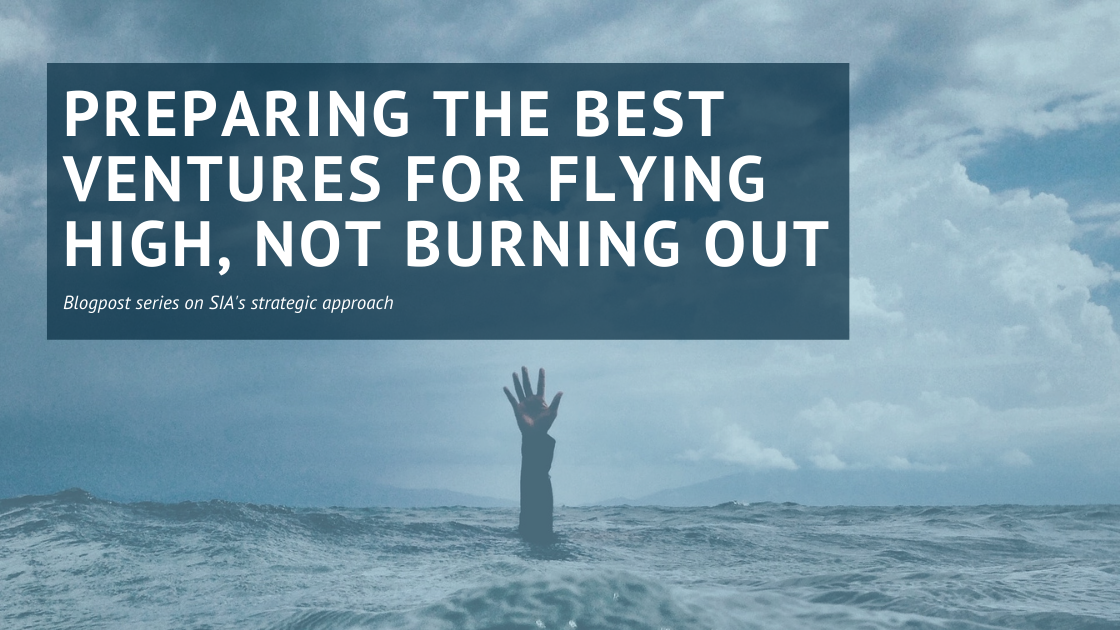 Within the impact field "Support" SIA helps the most promising young social entrepreneurs with know-how, mentoring, access to networks, and pre-seed funding. Besides our award scheme, we do so primarily through our annual incubation program for the most promising ideas and social enterprises, which has become an established part of SIA's core activities since 2016.
Both our ongoing impact measurement as well as our long-term studies with SIA alumni strongly indicate that our support offers are relevant and effective. Among SIA winners, 77% still run their ventures after 3.5 years, compared to 47% of those who did not win. On average, they employ 5.14 staff, 12 volunteers, and make EUR 30k annual revenue. Additionally, 58% of the ventures have received external funding. Beyond the impact on their primary beneficiaries and missions, many ventures report systemic impact. 75% created products and services that previously did not exist and 44% suggest that their ideas have been adopted or copied by other system actors.
Our ongoing assessments suggest that there are two key impact drivers for such positive long-term results. Primarily, it is SIA's focus on the validation of both impact and business models during the incubation programs. Gaining a deeper understanding of the realities and needs of the respective beneficiary groups, building, and testing prototypes, and validating the willingness of potential customers to pay for the intended services or products – these activities are of primary importance in this early venture development. Secondly, it is the fact that SIA's support is offered through individual mentoring by experienced industry experts. Compared to any other support offer (e.g. cohort trainings) individual mentoring over a longer timespan has proven to be the most effective method to bring nascent entrepreneurs from the concept stage to market launch. Consequently, both of these impact drivers are at the core of our support strategy for the upcoming years.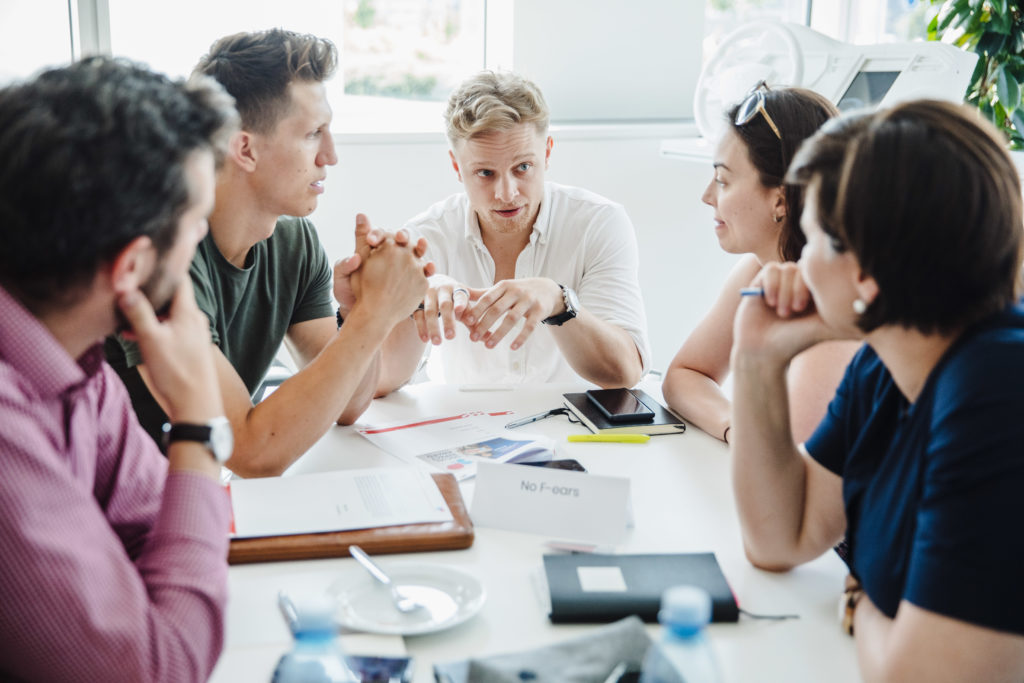 Based on these process-oriented objectives, SIA aims to incubate annually 230+ promising social enterprises and award the best 85 social enterprises (incl. pre-seed funding) by 2023. Through our mentoring and connections, 80% of our incubated ventures will have found a verified problem/solution-fit and 75% have successfully initiated their process to find a verified business model.
Which areas of development are targeted in the SIA strategy?
Besides these ongoing elements, SIA's strategy in the "Support" impact field also considers areas of development for the next four years. First, it is SIA's strategic objective to increase the representation of female and diverse role models in our incubation programs and among our winners. This will be supported through various measures such as gender quotas in SIA's selection bodies, a reworked selection process, a stronger promotion of female and diverse role models in our communication.
Secondly, it is an even stronger emphasis on the topic of wellbeing in our incubation programs. Our recent studies among SIA's cohorts indicate that more than 10% of our incubated entrepreneurs are exposed to a high burnout risk and an additional 50% should prophylactically take measures to avoid future burnout. Among SIA alumni, 78% report episodes of stress, which in some cases had negative effects on wellbeing. 43% suffered from symptoms of burnout at least temporarily and 5% reported that they had to quit working entirely due to burnout.
As an early-stage intervention program, SIA has the opportunity to strengthen the capabilities of nascent founders to develop a healthy attitude towards their leadership roles and a resilient team culture.
SIA has already started several initiatives around the topic of wellbeing in the last two years and will continue to do so in the upcoming period. Measures will include individual coaching elements, peer-to-peer formats, and inspirational events on the matter. Moreover, SIA will continue to conduct research on wellbeing and compassion fatigue among its former and current participants.
In the next blogpost of our series "Rebooting Social Innovation", we will focus on arguably the most interesting aspect of SIA: its alumni community! How can we empower our alumni to serve as role models for the next generation of social entrepreneurs? And how can we help our alumni to scale their ventures and bring social innovation to the next level?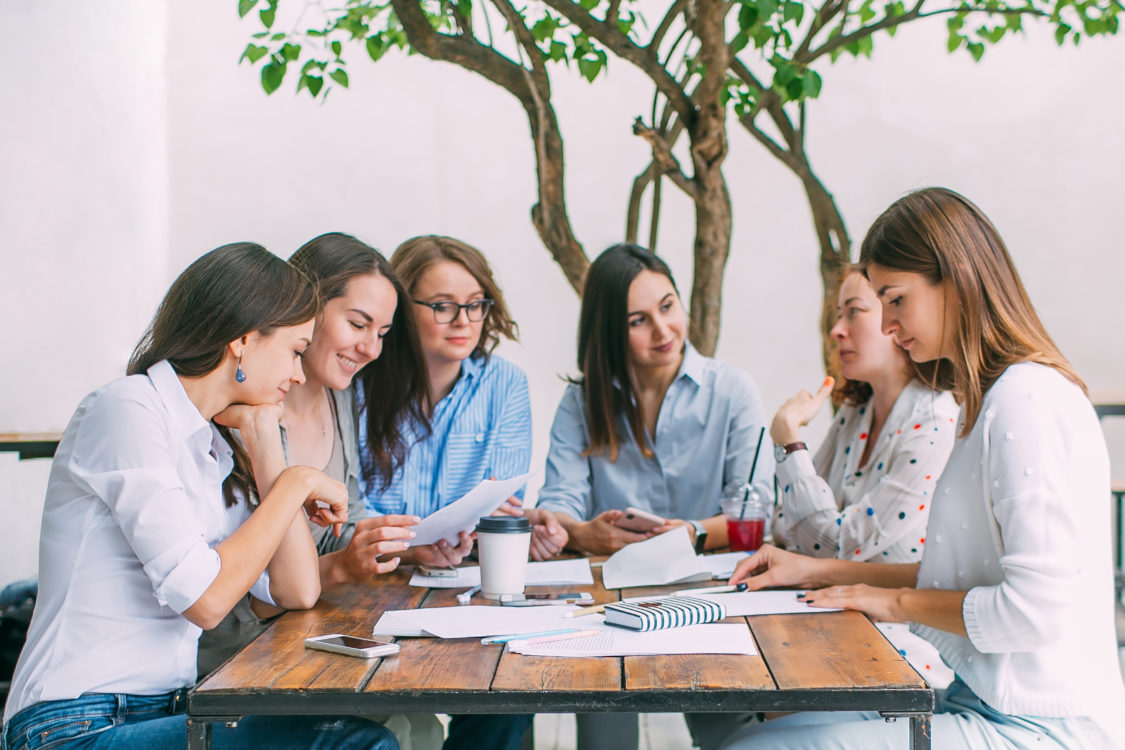 We are not the only ones trying to provide Social Impact Award participants with the tools and skills to fight the compassion fatigue and achieve personal wellbeing. SIA Russia 2018 winner "You Talk" is leading by example! YouTalk is online psychological chat support that decided to use their Social Impact Award to support participants of this year's incubation in Russia.
Anna Krymskaya, the co-founder of YouTalk, gave us insights into their business and why they decided to give back to the Social Impact Award community.
Anna, how did you come up with the idea for YouTalk?
I am a clinical psychologist by education and have been in this profession for several years, working in mental health institutions and later in the corporate sector. While visiting different conferences and doing market research on mental health services, I found there is a solution on the Western market that is unusual for Russia – chat counseling. I looked into different research concerning this format and found that this can be great for people that cannot afford psychological help in the regular format. There are different reasons for that – some people lack time, some live in remote areas with no good specialists nearby and for some, it is just not affordable. 
With Russia being such a big country, with a large population and a lot of remote areas, I decided I wanted to provide such a resource on the mental health market. 
Now, almost a year after you've won SIA Russia, how did YouTalk develop?
Within the last year, we have been steadily growing our client list, growing in terms of revenues and team. We are investing our own money and reinvesting our profits which enabled a stable growth. Today we have over 700 clients, requests from more than 32 cities of Russia and 25 countries around the world. We support a lot of migrants living outside of Russia, as they are suffering from stress and issues with adaptation, and there is no support available in their language locally. 
At what point did you join Social Impact Award? What did you take away?
We entered SIA when we were in the early stage of our project. When we joined, we already had some clients and we were sure our model can actually work. However, there were still a lot of unvalidated assumptions. SIA helped us a lot to validate them and develop business thinking. We were trying out different pricing and communication models during incubation. This was really worth it since the model we had at the end of incubation is still the one we use today. 😊 
We also had an amazing mentor, a really experienced entrepreneur, who was the greatest part of our educational journey. He was eager to help us but was not the cheerleader type. He rather always offered a critical point of view on the matters at hand which helped us immensely in the process. 
You decided to use your Social Impact Award for providing counseling for current SIA finalists. Why?
I have to say, it wasn't as hard to win the award, as it was to decide how to spend it! 🙂  
We thought of different ways of investing the money we received. Since the award was 1,500 EUR, we decided it will not be enough for some serious scaling, but rather for something special and local.
We first wanted to offer the services to groups who are experiencing special difficulties, like mothers who lost their children or domestic abuse victims. But then we realized that however impactful this can be, we cannot scale it beyond that small group of people we were trying to initially reach. 
Therefore, we came up with the idea to target social impact makers, social entrepreneurs. Because if we help in preventing their burnout, they can scale their businesses and therefore do more good. We realized this is the way for us to scale up our impact way beyond our own activities.
There was also a more pragmatic side to this decision, as we see entrepreneurs as our potential target audience. Therefore, we thought this would be a great opportunity to do research, to give us a better understanding of their needs and support them better. 
We believe social entrepreneurs are a great group to work with as they are usually very conscious and open to self-development, therefore we are looking forward to doing more in this area.
—–
We believe so too and our data shows the same! Although social entrepreneurship takes a toll on our participants, many have also built the mechanisms for burnout prevention. Among those mechanisms, our alumni mentioned hobbies and sports, psychologists' support and support from friends, family, and coworkers. 
Social Impact Award has a positive impact on this as well. 70% of respondents of our Incubation Survey from 2018 stated that participation in SIA's incubation contributed to their ability to deal with conflict and stress that comes with starting a social enterprise. Particularly positive effects have had individual coaching sessions, high-quality mentors and providing clarity on structures and timelines. Providing a positive, friendly network of peers is also important, as social support is associated with significantly lower burnout. 
In the years to come, we will continue exploring the topic of wellbeing and burnout prevention among social entrepreneurs. Thanks, Anna and YouTalk for leading by example and giving back to our SIA community!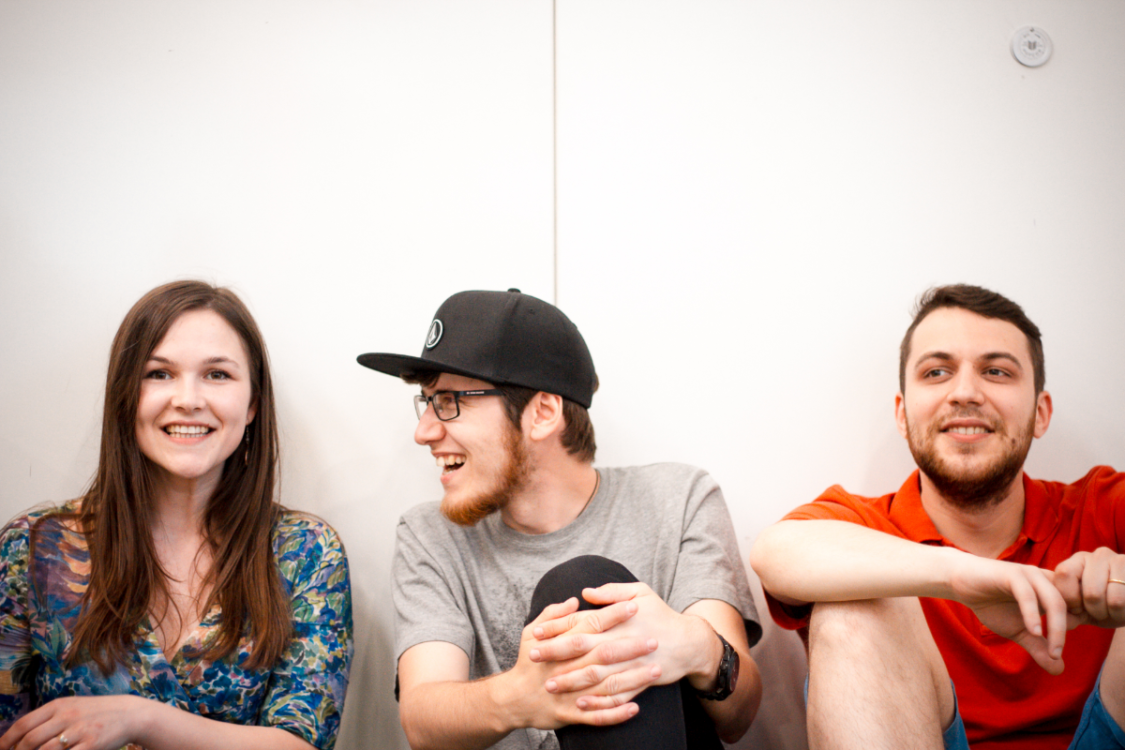 Social entrepreneurs care about the wellbeing of others. But does that come at the cost of risking their own? 
Burn-out among social entrepreneurs is a true issue. Social Impact Award's academic partner – the Vienna University of Economics and Business and its Social Entrepreneurship Center – conducted a survey among SIA alumni including personal wellbeing. Outcomes show that social entrepreneurs are challenged: More than 40% were exposed to some level of burnout. 5% might have experienced severe burnout.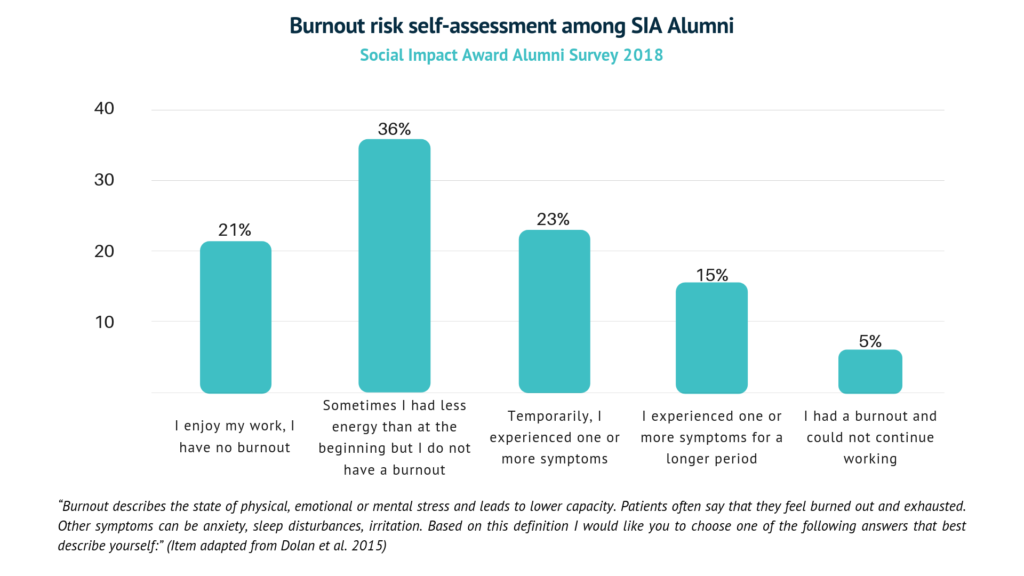 Social Impact Award is in the driver's seat to train its participants' skills to stay healthy. Together with HIL Foundation and the Vienna University of Economics and Business, we started to research and implement our findings on wellbeing since 2018. We asked Peter Vandor, our research partner and founder of Social Impact Award, to share the latest findings on wellbeing within the SIA community.
How is wellbeing perceived by young entrepreneurs? Why is it a game-changer for founders and social entrepreneurs?
In the beginning, the founders have to do everything in the organization. Faced with a myriad of different tasks, their passion and energy is the only driver. If they are not well and decide to quit, there is no venture and no impact.
Tell us about SIA's wellbeing studies. What triggered you to do the math?
More and more social entrepreneurs in my personal environment suffered from chronic stress and in some cases burnout. I wanted to understand what is going on and what we can do. Also, SIA is in a peculiar position when it comes to founders' wellbeing. We are well equipped to provide founders with the best tools and mindset to prevent burnout and have a lasting positive impact. But as a program, we also make very high demands. We could risk being part of the problem by raising pressure.
What are the key findings?
Our data from two SIA surveys among current and alumni ventures since 2018 confirmed the issue. The majority of social entrepreneurs had experienced lasting periods of stress. For 20%, this manifested in persistent physical symptoms such as sleeping disorders and anxiety issues, in a few cases even clinical burnout. This is alarming, even though similar rates in other professions and even higher levels of burnout risk in medical and care professions are common.
Much of this is driven by the high demands of entrepreneurial work. In some cases, however, the gravitas of the social problem our alumni work on seemed to amplify the pressure. A respondent explained: "…people wait for your products that could save lives and you are not doing anything. It's constantly on your mind, the fear that someone could die tomorrow because you took a break."
SIA can make a difference. Some of our interventions, in particular, 1-on-1 coaching on team issues, had a strong positive correlation with wellbeing. The data suggests that we can be effective in supporting our founders on this level.
Why is SIA pushing this topic? What is going to happen next?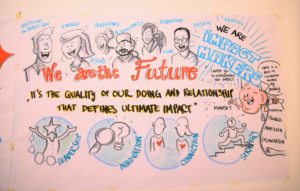 Drumming the beat of social entrepreneurship comes with a responsibility. If we send thousands of youth on this journey every year, we owe them a realistic picture of the challenges and the best tools to tackle them. Unfortunately, too many programs just focus on the rosy side of entrepreneurship creating unrealistic expectations.
We will continue testing and evaluating different interventions to see what helps. I have started further research to better understand the drivers of this phenomenon together with my university and Impact Hub Global.
Your personal rule of thumb to cherish wellbeing?
Coping mechanisms such as exercising, getting professional help or maintaining social support circles (aka meeting your friends) resonate with me. 
But the responsibility should not be put mainly on social entrepreneurs. It's systemic. We have to make sure there is proper education, funding, legal and taxation structures, and recognition for this work. Entrepreneurship is stressful enough. Social entrepreneurs should not need to face extra barriers for trying to solve social issues. The answer is not yoga classes, we need sound institutional frameworks.
——
We are not the only ones trying to provide Social Impact Award participants with the tools and skills to fight the compassion fatigue and achieve personal wellbeing. SIA Russia 2018 winner "You Talk" is leading by example!
Anna Krymskaya, the co-founder of YouTalk, shared with us their success stories regarding their online psychological chat support and how they are supporting SIA Russia in burnout prevention.
About Peter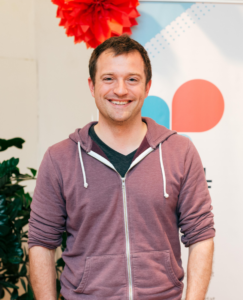 Peter Vandor is a senior researcher and co-founder of the Social Entrepreneurship Center at WU, the Vienna University of Economics and Business. In his position, he has been leading 60+ collaboration projects with organizations such as ERSTE Foundation, CERN, UNDP, and the Roland Berger Foundation. His research focuses on social entrepreneurship, migrant entrepreneurship and innovation and has been published in the Journal of Business Venturing and Harvard Business Review. Peter is the founder and academic director of Social Impact Award, a capacity building program for young social entrepreneurs in 15+ countries and initiated the first academic and award-winning course on social entrepreneurship in Austria. Peter was nominated as Global Shaper by the World Economic Forum in 2012 and as SCANCOR Visiting Scholar to Stanford University in 2017.

Almost there
You need to register in order to submit your bulletin & vote.
We care about your privacy.
Read Privacy Policy .
× close