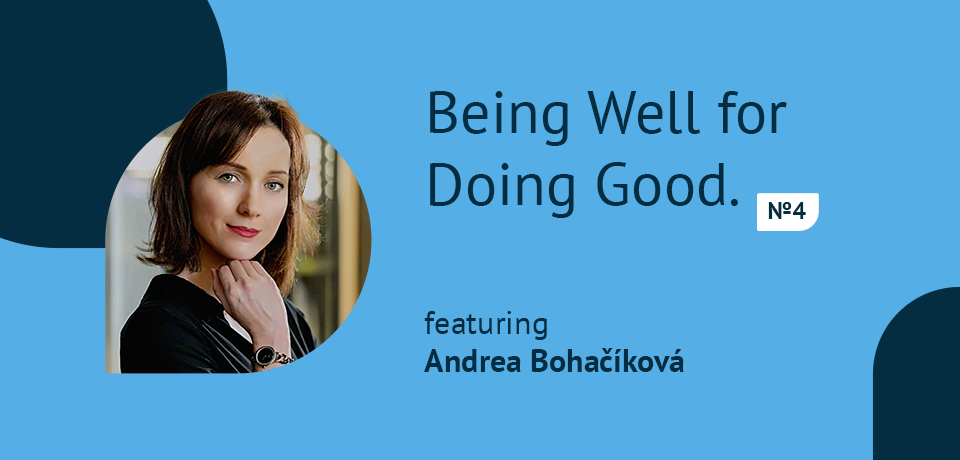 You are much more than a social entrepreneur — Being well for doing good
Welcome to the fourth episode of the Being Well for Doing Good series!
Created in partnership with the non-profit Hil-Foundation, this series will tell the stories of alumni from Social Impact Award around the world, and their journeys with well-being.
Unfortunately, social entrepreneurs are often faced with intense stress and high risk of burnout, both of which are exacerbated by the COVID-19 crisis. With this in mind, we at SIA have worked to put well-being at the heart of our work, to cultivate a healthy attitude towards social entrepreneurship amongst our participants.
This week, we sat down with Andrea Bohačíková, founder of M.arter. Her passion and positive energy drive her every step and help her overcome crises and challenges. Although the COVID-19 pandemic was a roller coaster for Andrea, it gave her the opportunity to slow down and connect with herself in aspects of her life beyond social entrepreneurship.
We hope you enjoy. Let us know your thoughts in the comments below!
Tell us a bit about yourself, and what your venture M.arter does!
My name is Andrea, I'm from the Czech Republic and I'm the founder and CEO of M.arter. We run an educational platform for women and men on parental leave. We help them not only get back into the labor market, but also help them with personal development and entrepreneurial skills.
What is the story behind M.arter?
I'm a crazy girl without kids (yet). However, in the Czech Republic, women who do have kids go on parental leave for 4 years. In this period, they often become socially isolated, and end up unemployed at the end of their leave. Before COVID-19, 60% of women coming out of parental leave became unemployed.
In 2018, I went to a SIA workshop to validate a potential solution to this problem, but felt that I was too old to get started. The coordinator of SIA Czech Republic at the time encouraged me to give it a try, so I spent a few weeks doing deep research on and meeting my target audience, while exploring different solutions.
We're now a team of 16 people running and contributing to the venture.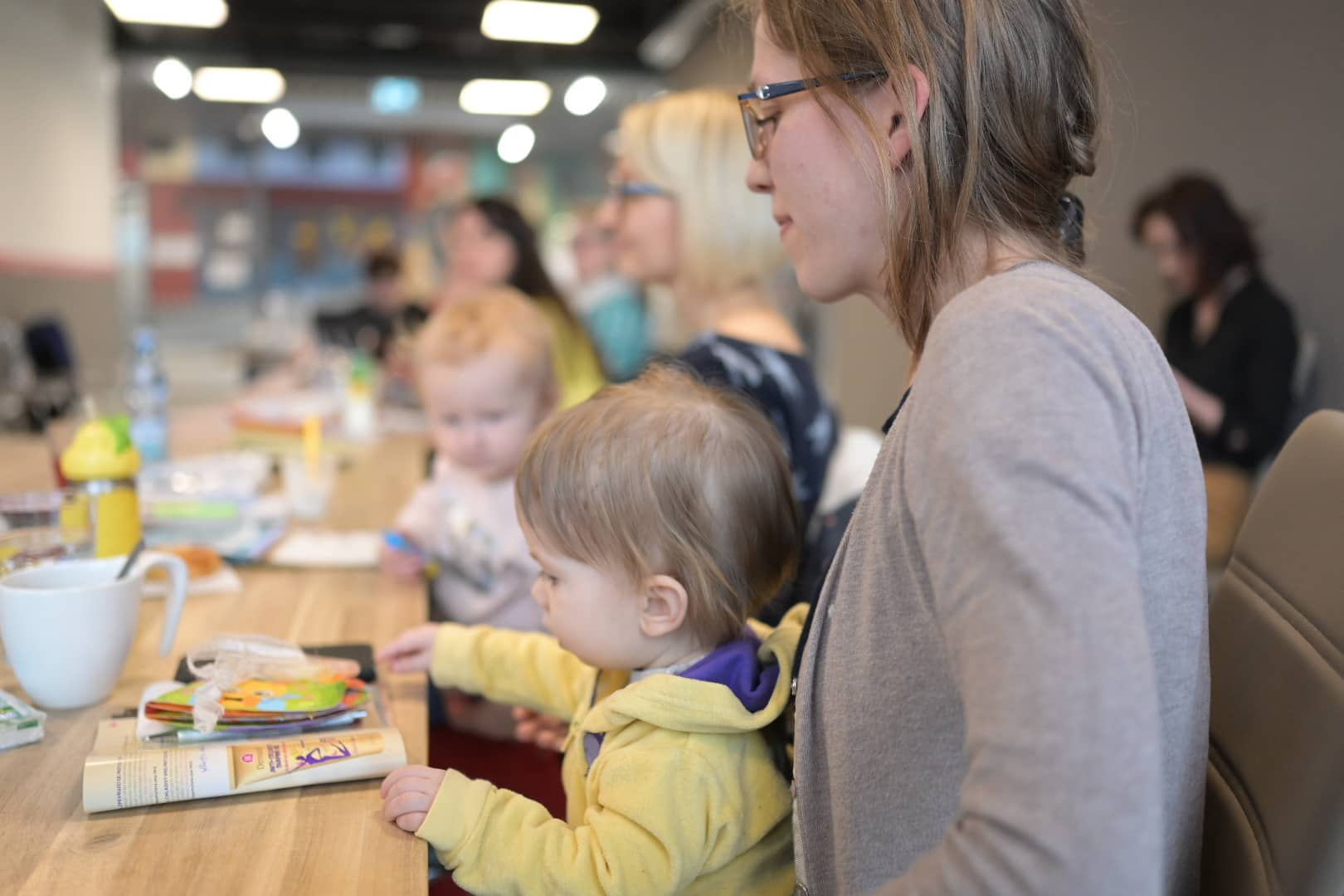 What keeps you motivated to work on this project?
I often ask myself why I decided to start this venture, as a woman without kids. What I always come back to is the impact of our work, and the feedback we get from our target audience.
I connect very strongly with nature, it gives me lots of energy. I'm introverted, so I also need time away from people to relax and stay calm.
How did your relationship with well-being change when COVID-19 hit?
I have 4 projects, not just M.arter. Before COVID-19 hit, my days were fully packed from morning to evening, meeting different stakeholders and pushing the ventures forward. When it happened, I stopped taking the small steps I usually took like spending time alone in nature. I felt like I needed to work, work, work. This ended up being quite toxic for my mental health, my partner, and ironically also for my work.
Something that also helped me greatly with my well-being during the pandemic was receiving feedback from my loved ones, colleagues, business partners and my team about myself as a leader. I was doing a leadership program, where we needed to get feedback from people close to us, and this really helped me learn about the dangers of my intensity, in both energy and attitude. As a social entrepreneur, you're so focused on your mission that sometimes you make irrational decisions. The feedback gave me a different perspective, allowing me to slow down and learn alot about myself in this chaotic time.
How did you realize you needed to make a change? What came to you at this moment?
The first days of COVID-19 in our country were very chaotic, as they were in most countries. Fears in the team were high, and I recall having a meeting with our Marketing manager who was particularly worried our venture would not survive the crisis. I promised her we would, but we lacked a strategy to deal with the situation.
At that point, our long-term strategy was out the window because of COVID-19, so I started recreating a strategy every 3 weeks. This allowed us to adapt as much as possible, and gave a sense of structure to our work. I also acknowledged that I didn't know what would happen after 3 weeks and told myself it was ok to experience this. This was very liberating and helped me move forward.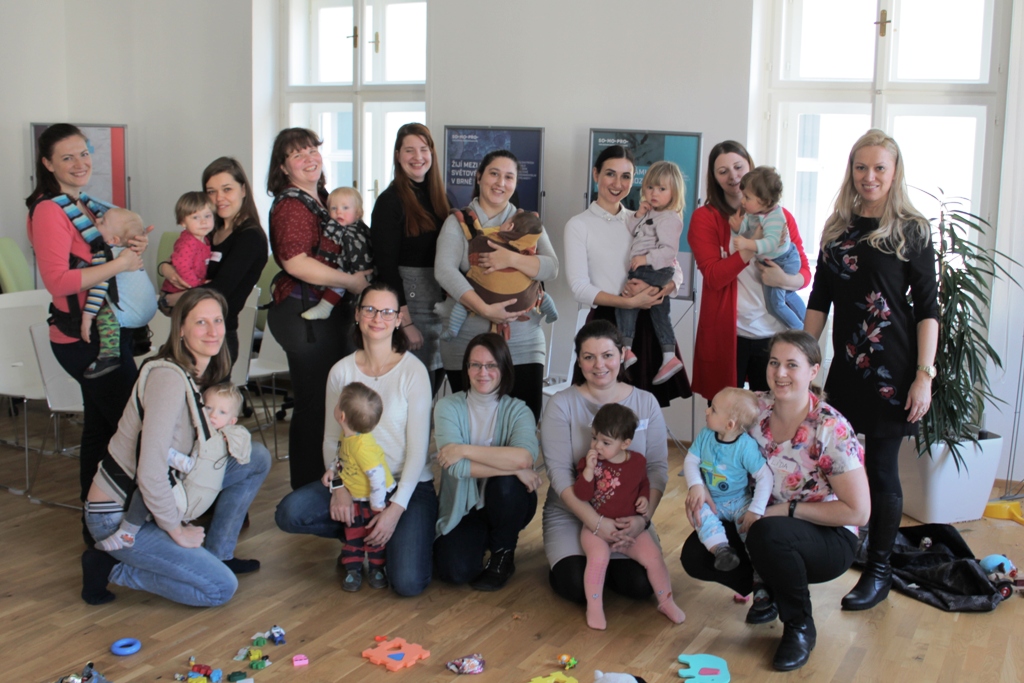 What do you tell yourself in the morning to help you take on so many projects while still catering to your personal needs?
I usually start my day with exercise, even if it's just for 10 or 30 minutes. I have breakfast and go for a walk with my dogs without checking my messages. I then start my day with "deep" work, doing my creative work uninterrupted. I use a timekeeper and commit to a certain amount of time for each task, which helps keep me focused. Of course, there are days where my focus is low, so I do easier tasks that require less energy and creativity.
What would you say to a young person who is getting started with their social entrepreneurship journey to encourage a positive relationship with well-being?
Find a mentor, consultant or adviser, and try to adopt a growth mindset in your work. Most importantly, don't lose your direction. Entrepreneurship is a great tool for personal growth but remember that time is a limited commodity. It will be a rollercoaster of a journey, but if you truly believe in your work, you will find a way to succeed. I'm keeping my fingers crossed for you!
As part of our collaboration with Hil-Foundation, we will be running a breakfast on the topic of well-being with members of the ecosystem in Austria on September 14th. Stay tuned on our social media channels for the outcomes!
In a study, entitled The Possibilists, conducted in 2021 by an alliance of 16 of the world's leading youth social innovation networks, we found out that 54% of the more than 800 respondents experience a high risk of burnout. To ensure social entrepreneurs are supported, and adopt healthy work and team cultures, it's crucial the entire social entrepreneurship ecosystem takes action on these findings. For more information on the study and other fascinating data, take a look at The Possibilists website.  
Almost there
You need to register in order to submit your bulletin & vote.
We care about your privacy.
Read Privacy Policy .
× close