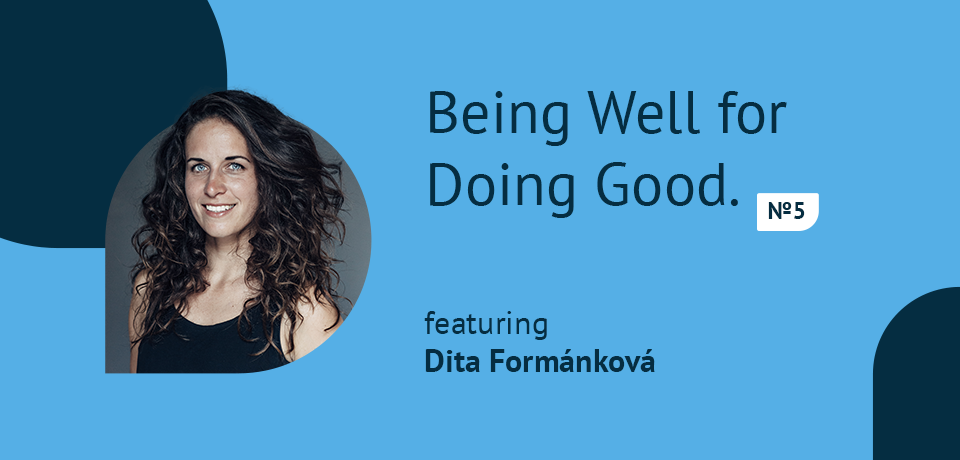 Balancing passion and self-care when your social venture is growing — Being well for doing good
Welcome to the fifth episode of the Being Well for Doing Good series!
Created in partnership with the non-profit Hil-Foundation, this series will tell the stories of alumni from Social Impact Award around the world, and their journeys with well-being.
Unfortunately, social entrepreneurs are often faced with intense stress and high risk of burnout. With this in mind, we at SIA have worked to put wellbeing at the heart of our work, to cultivate a healthy attitude towards social entrepreneurship amongst our participants.
This week, we sat down with (Přikrylová) Formánková, Founder and Non-Executive Director of Czechitas. After years of working as a very passionate social entrepreneur, Dita is still very much committed to her work, even when her team and venture have stepped into a new phase. With new roles and challenges ahead, she continues to integrate self-care practices into her daily life.
We hope you enjoy. Let us know your thoughts in the comments below!
Tell us a little bit about yourself and what your venture Czechitas does!
My name is Dita, I come from the Czech Republic and I'm the founder and non-executive director of the social venture Czechitas. We help women and children explore the world of information technologies by offering courses and workshops at an affordable price, ultimately helping place new talents in the IT industry and strengthening diversity and competitiveness.
I really love my work. I can get up in the morning and be in flow all day long, in the blink of an eye it's already the evening.
How do you balance being in flow and losing yourself in your work with taking care of your well-being?
My husband helps me quite a bit with this. Even though he is a marketing strategist and works solely online, he's very much an offline guy, focused on high quality nutrition and high quality sleep. I started tracking my sleep more closely since 2017, and I now never sleep less than 7 hours, which has helped quite a lot. I also do lots of exercise, like running every day at lunch. Over time, I realized that "work-life balance" as we know it is not feasible in the digital world. I've since shifted my focus away from this concept towards making sure that I am fulfilled by creative and rewarding work, while making sure I have enough "me time" outside of work. In the end, what is important is finding the balance between how much time we spend giving to other people and how much time we spend giving to ourselves.
I'd love to go deeper into the challenges you are facing with well-being. What do you think is challenging you the most at the moment?
Right now, the biggest challenge for me is how many times I need to change contexts daily. I decided to take a step away from my work at Czechitas, so I'm currently leading that transition, and I recently joined Avast as Director of Diversity & Inclusion and Communities. My head never stops. When I want to relax, I just start doing something else and get my mind busy again.
The other challenge is balancing the well-being of my team members, especially in the context of the pandemic, with the growth of the venture. There are more women than ever who need the support we offer, but our internal resources are of course limited, so we need to slow down in some areas of the business.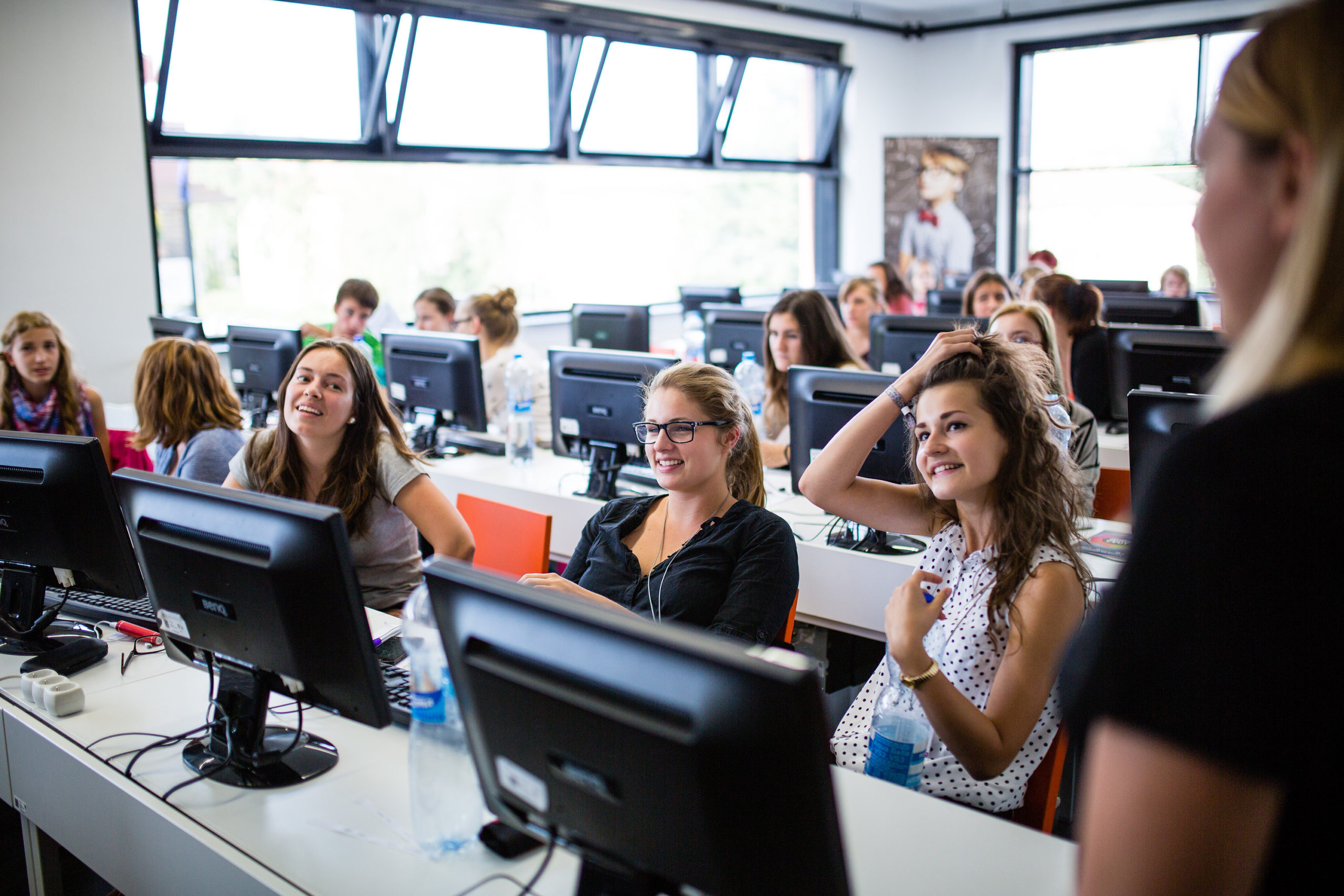 How are you relating to the topic of growth at the moment?
From the venture's perspective, we opened completely new markets and reached smaller cities in the Czech Republic. We're reaching more women than ever before, and maximizing our impact. Over the long-term, we don't want to focus only on IT transit, but also on giving technical & digital skills to women so they can perform in other professions as well. We're also working with teachers to help them understand the possibilities of remote learning. We try to stay in love with the problems we're solving and not with our solution, allowing us to adapt to the ever-changing circumstances.
For my personal growth, my main focus is learning. New adventures fuel me. To be honest, after 7 years of leading the organization and going from 0 to 50 employees, I fell into a routine with Czechitas, and I wanted to explore something new. I also learned that I'm not made to be a manager, but that I'm more of an innovator, a facilitator. My growth away from the company is completely normal, as I became more of a disruptor rather than adding the necessary value.
Moving away from the venture you poured your heart and soul into is not easy. I struggled greatly with this last year, when I tried to transition away and failed. The network I created at SIA helped me with this, as there were others going through similar experiences. In the end, it's about letting go of your ego, creating room for trust for your successor, and following your strengths. 
As part of our collaboration with Hil-Foundation, we will be running a breakfast on the topic of well-being with members of the ecosystem in Austria on September 14th. Stay tuned on our social media channels for the outcomes!
In a study, entitled The Possibilists, conducted in 2021 by an alliance of 16 of the world's leading youth social innovation networks, we found out that 54% of the more than 800 respondents experience a high risk of burnout. To ensure social entrepreneurs are supported, and adopt healthy work and team cultures, it's crucial the entire social entrepreneurship ecosystem takes action on these findings. For more information on the study and other fascinating data, take a look at The Possibilists website.  
Almost there
You need to register in order to submit your bulletin & vote.
We care about your privacy.
Read Privacy Policy .
× close