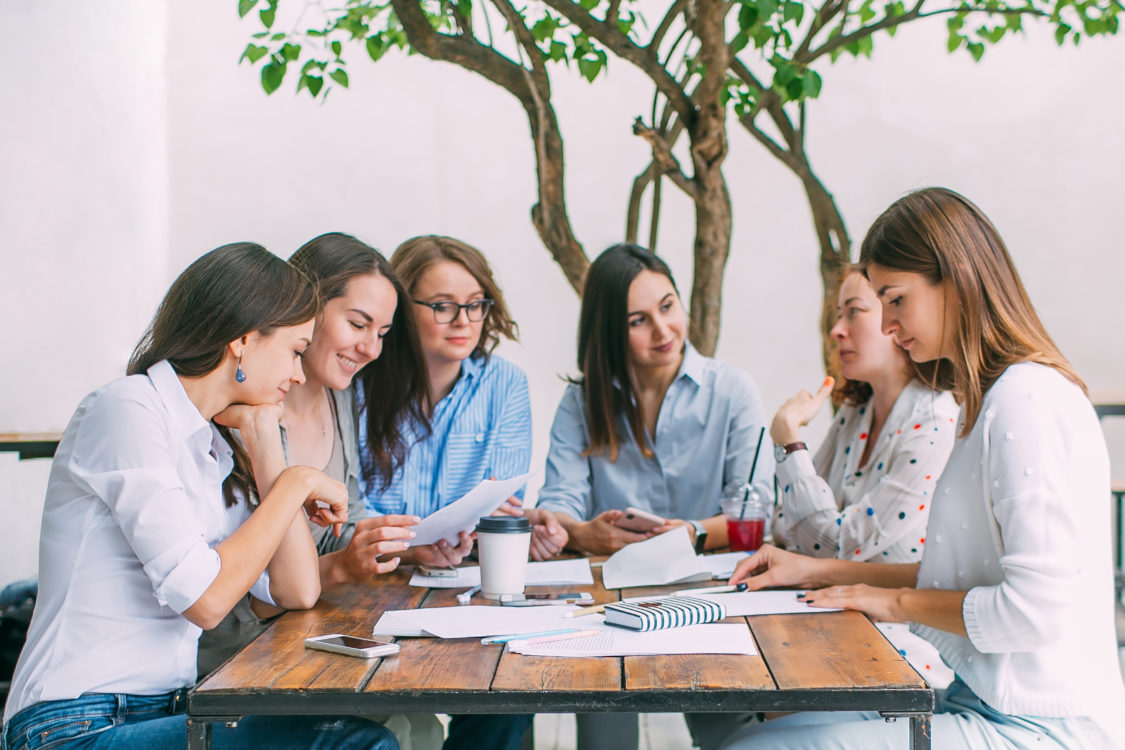 Psychological support for burnout prevention
We are not the only ones trying to provide Social Impact Award participants with the tools and skills to fight the compassion fatigue and achieve personal wellbeing. SIA Russia 2018 winner "You Talk" is leading by example! YouTalk is online psychological chat support that decided to use their Social Impact Award to support participants of this year's incubation in Russia.
Anna Krymskaya, the co-founder of YouTalk, gave us insights into their business and why they decided to give back to the Social Impact Award community.
Anna, how did you come up with the idea for YouTalk?
I am a clinical psychologist by education and have been in this profession for several years, working in mental health institutions and later in the corporate sector. While visiting different conferences and doing market research on mental health services, I found there is a solution on the Western market that is unusual for Russia – chat counseling. I looked into different research concerning this format and found that this can be great for people that cannot afford psychological help in the regular format. There are different reasons for that – some people lack time, some live in remote areas with no good specialists nearby and for some, it is just not affordable. 
With Russia being such a big country, with a large population and a lot of remote areas, I decided I wanted to provide such a resource on the mental health market. 
Now, almost a year after you've won SIA Russia, how did YouTalk develop?
Within the last year, we have been steadily growing our client list, growing in terms of revenues and team. We are investing our own money and reinvesting our profits which enabled a stable growth. Today we have over 700 clients, requests from more than 32 cities of Russia and 25 countries around the world. We support a lot of migrants living outside of Russia, as they are suffering from stress and issues with adaptation, and there is no support available in their language locally. 
At what point did you join Social Impact Award? What did you take away?
We entered SIA when we were in the early stage of our project. When we joined, we already had some clients and we were sure our model can actually work. However, there were still a lot of unvalidated assumptions. SIA helped us a lot to validate them and develop business thinking. We were trying out different pricing and communication models during incubation. This was really worth it since the model we had at the end of incubation is still the one we use today. 😊 
We also had an amazing mentor, a really experienced entrepreneur, who was the greatest part of our educational journey. He was eager to help us but was not the cheerleader type. He rather always offered a critical point of view on the matters at hand which helped us immensely in the process. 
You decided to use your Social Impact Award for providing counseling for current SIA finalists. Why?
I have to say, it wasn't as hard to win the award, as it was to decide how to spend it! 🙂  
We thought of different ways of investing the money we received. Since the award was 1,500 EUR, we decided it will not be enough for some serious scaling, but rather for something special and local.
We first wanted to offer the services to groups who are experiencing special difficulties, like mothers who lost their children or domestic abuse victims. But then we realized that however impactful this can be, we cannot scale it beyond that small group of people we were trying to initially reach. 
Therefore, we came up with the idea to target social impact makers, social entrepreneurs. Because if we help in preventing their burnout, they can scale their businesses and therefore do more good. We realized this is the way for us to scale up our impact way beyond our own activities.
There was also a more pragmatic side to this decision, as we see entrepreneurs as our potential target audience. Therefore, we thought this would be a great opportunity to do research, to give us a better understanding of their needs and support them better. 
We believe social entrepreneurs are a great group to work with as they are usually very conscious and open to self-development, therefore we are looking forward to doing more in this area.
—–
We believe so too and our data shows the same! Although social entrepreneurship takes a toll on our participants, many have also built the mechanisms for burnout prevention. Among those mechanisms, our alumni mentioned hobbies and sports, psychologists' support and support from friends, family, and coworkers. 
Social Impact Award has a positive impact on this as well. 70% of respondents of our Incubation Survey from 2018 stated that participation in SIA's incubation contributed to their ability to deal with conflict and stress that comes with starting a social enterprise. Particularly positive effects have had individual coaching sessions, high-quality mentors and providing clarity on structures and timelines. Providing a positive, friendly network of peers is also important, as social support is associated with significantly lower burnout. 
In the years to come, we will continue exploring the topic of wellbeing and burnout prevention among social entrepreneurs. Thanks, Anna and YouTalk for leading by example and giving back to our SIA community!
Almost there
You need to register in order to submit your bulletin & vote.
We care about your privacy.
Read Privacy Policy .
× close