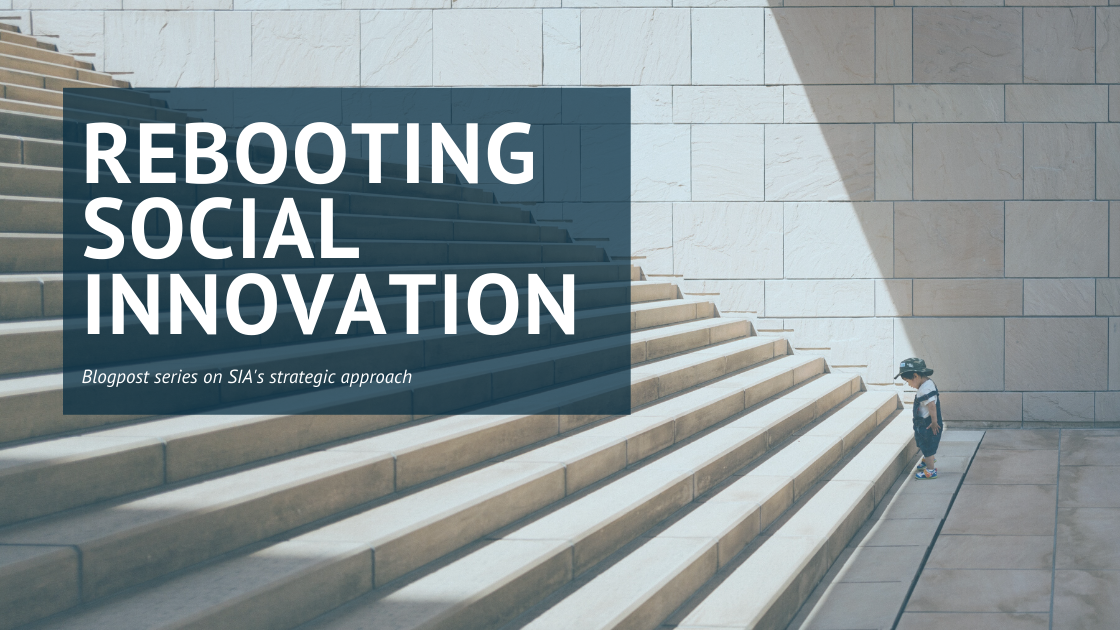 A post-pandemic world needs social innovation more than ever
The immediate effects of the COVID-19 pandemic on the social innovation sector are alarming. Not only is it more difficult to reach and support beneficiaries as well as nascent social […]
The immediate effects of the COVID-19 pandemic on the social innovation sector are alarming. Not only is it more difficult to reach and support beneficiaries as well as nascent social entrepreneurs, but also business models of many social businesses and capacity-building organizations – including SIA's alumni ventures and SIA Hosts – are threatened by the economic downturn. In such difficult times, it is important to focus on what is right in front of you. This is why in the course of 2020, SIA International focuses its attention on the immediate support of its constituencies by developing new online formats, supporting the fundraising of SIA hosts, and building closer relations to our alumni.
While being focused on navigating through these difficult times and trying to be a helping hand to those who are affected the most, we should not lose sight of the long-term perspective. How will the post-pandemic world look like? What role shall an international, youth-oriented community like SIA play in such a world? In exploring answers to these questions, we can go beyond the immediate "crisis mode" and regain our proactive approach to creating the future with our own hands and minds.
In doing so, we realize that this crisis bears a unique opportunity for the field of social innovation and impact-driven entrepreneurship. Rebooting the social innovation sector will be a tremendous challenge that needs young talent and effective capacity-building programs such as SIA more than ever. It is disruptive times like these that enable social innovation and bear numerous entrepreneurial opportunities.
This is why we are committed – hand in hand with the next generation of change makers – to play a vital role in making the post-pandemic world, one that is more just and inclusive.
This blogpost series aims at outlining SIA's strategic approach to put social innovation at the core of the rebooting process of our economies and societies. Together with more than 1,000 partner organizations, we will co-create a post-pandemic world that is juster, more sustainable, more caring, and more inclusive. In this series, we will elaborate on how we'll do this. Each blog post will shed light on a specific aspect of this strategy. The first focus will be on the topic of awareness and inspiration: How can we inspire 10 million young talents to take an active role in shaping our post-pandemic world through social entrepreneurship?