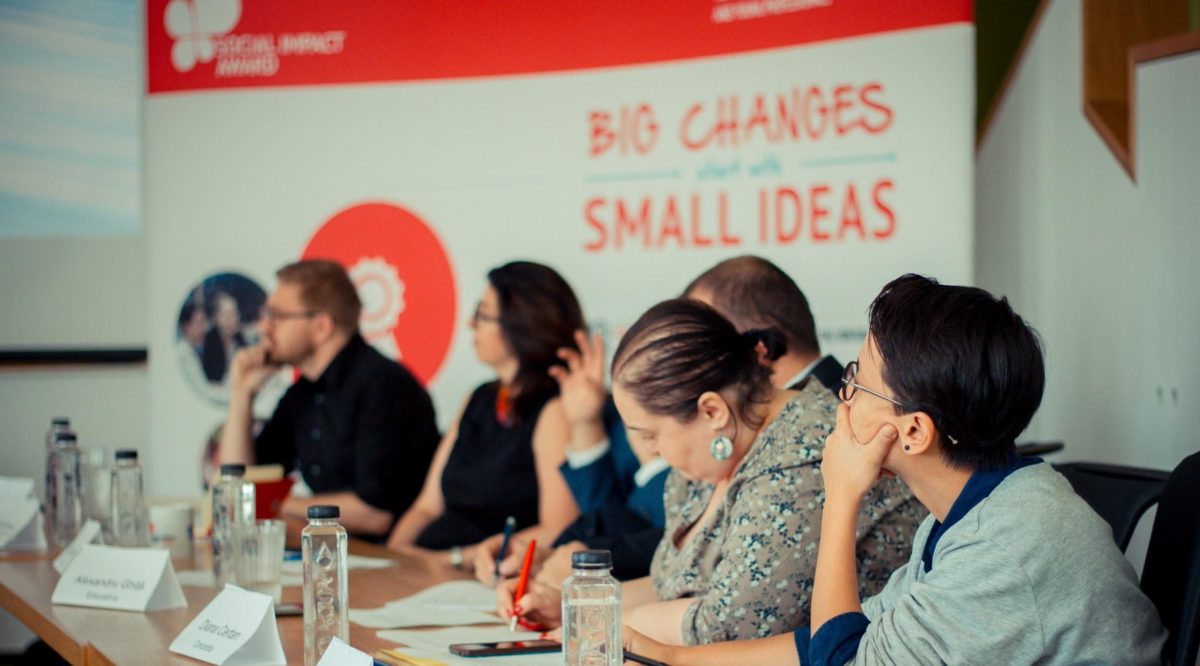 Big Changes Start With Small Ideas
Because 2017 is coming to an end, it's time to look back at what the 6th edition of Social Impact Award in Romania meant this year: bold ideas, young people willing to make a personal contribution to the society, dozens of experts and partners who actively contributed to promoting social entrepreneurship in Romania and a great deal of potential for the development of this segment among young Romanian people.
The Social Entrepreneurship Ecosystem in Romania
According to the Youth Speak study conducted by AIESEC Romania on a sample of about 4,000 young people, one of the main motivations of the Millennials is to have a greater goal in life. 21% of these young people want to be paid to work in their ideal jobs. 19% want to work in a startup, and 6% of them want to work in a social business.
At European level, statistics are similar. According to a study conducted by the Trendence Institute, more than 60% of business students feel more motivated about making a positive contribution to society, rather than only earning money through their businesses. And more and more young people want to create their own jobs.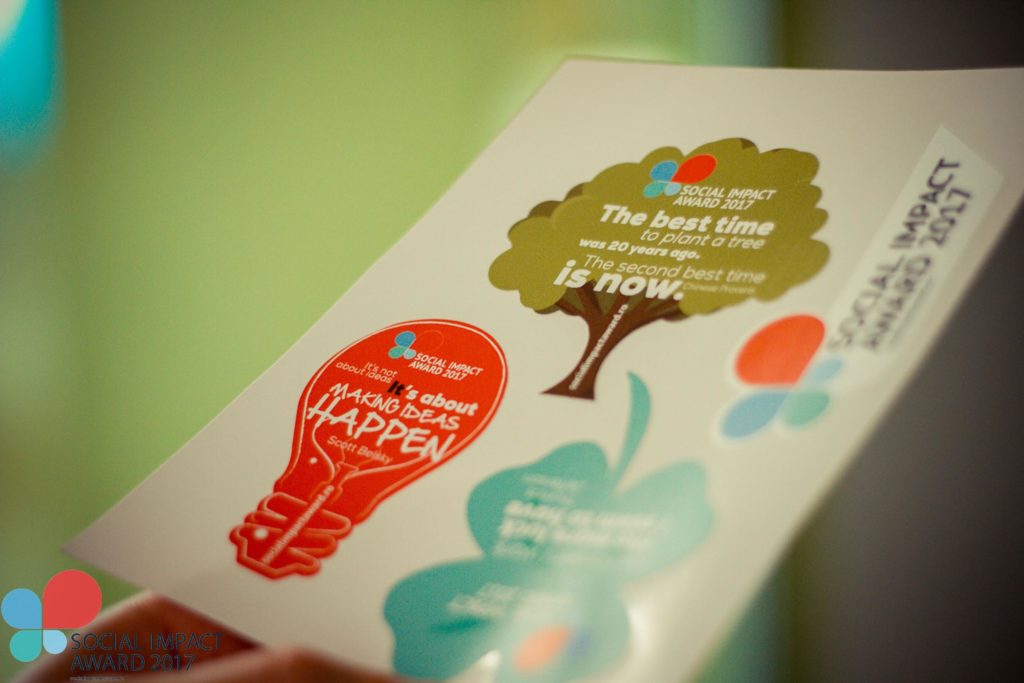 When we put together the desire of young people to have an impact and their need to become entrepreneurs, we come to the essential motivation of a social entrepreneur. Given that the problems facing Romania are increasingly complex, we need a generation of young people who dare to build innovative, long-term solutions that combine social impact and financial prosperity.
This is the main reason why we invest year after year in developing the educational program and the Social Impact Award competition in Romania: for more young people to be aware that they have this opportunity and to be inspired by the examples that already exist in Romania and abroad. And because we want to encourage as much as possible a collaborative spirit among those who are already part of the larger community of social innovators in Romania.
Raising Awareness and Inspiring Future Social Entrepreneurs
After six editions of the Social Impact Award, we realized that we still have a lot to build so that more young people in Romania can understand what social entrepreneurship is and how they can embrace this opportunity for professional development.
Between February and May this year we organized 16 workshops on social entrepreneurship in 8 cities in Romania. Over 350 high schoolers, students and young professionals took part in these experiences, generating ideas and solutions or turning ideas into social business models. In each city we invited examples of local social entrepreneurs, in order to provide an inspirational and pragmatic perspective for our participants.
At the end of this period, 82% of respondents to our Impact Assessment Questionnaire said they had improved their understanding of social entrepreneurship, and 75% found their motivation to become social entrepreneurs. For the 2018 edition we are preparing to add another 4 cities to our educational program, so that we bring the Social Impact Award know-how and inspiration to areas in Romania where there are fewer opportunities.
Building a Community of Young Social Entrepreneurs
Beyond the educational program, this year we also focused on developing an active community of young people who want to become social entrepreneurs. Of the 56 teams enrolled in the competition, the Social Impact Award jury selected 17 for the incubation program that took place between June and September.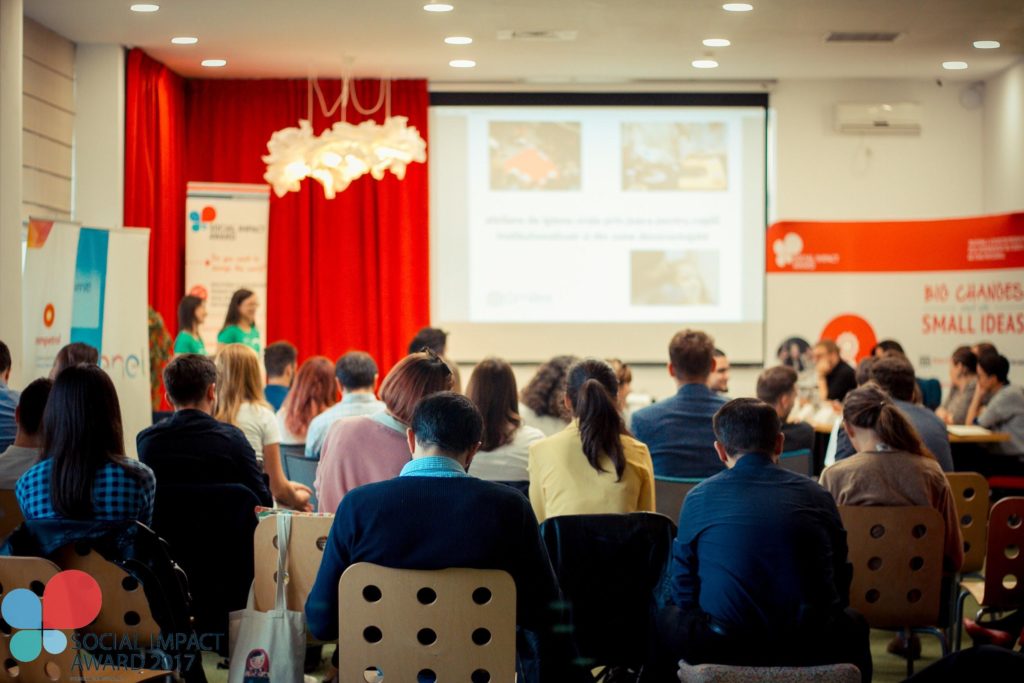 Together with the 17 initiatives we have learned how to build a collaborative learning community. Through all the interactions with mentors, experts and social entrepreneurs, the incubation program helped the finalists to improve their knowledge and skills. Also, we focused on creating a sense of belonging, in order to strengthen long-term relationships between our finalists.
Two of the elements we have monitored during the incubation period were the motivation of our finalists and their ability to carry on with their projects after the end of this SIA edition. After completing the program, 75% of finalists claim to be more motivated to work in a social business, and 83% feel they have a better prepared team to continue implementing their idea with.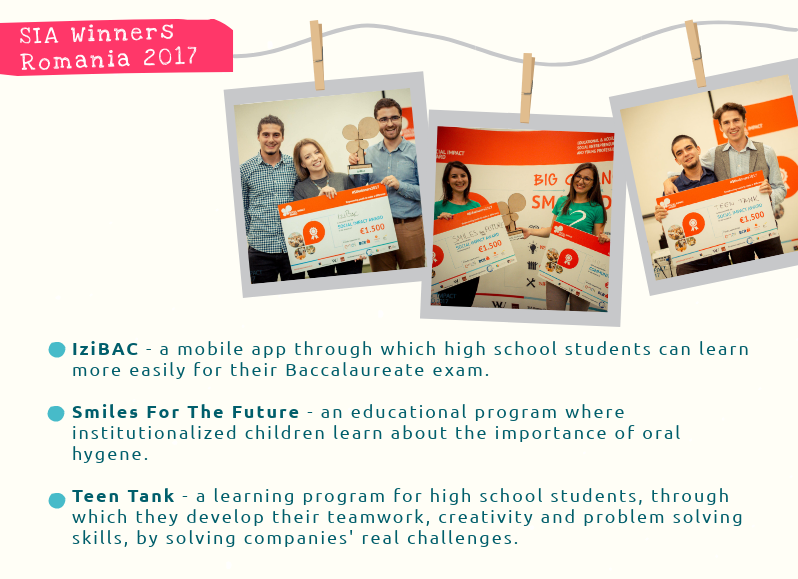 SIA Romania's Super-Power: Collaboration
It is said that "It takes a village to raise a child". After this Social Impact Award edition, we can also say that "It takes a village to raise a social entrepreneur". Our efforts to form a generation of young social entrepreneurs in Romania would have been far from attained if we had not had a whole ecosystem of people and organizations near us.
Collaboration can start from many angles. For us, it was about meeting with people who think equally strong about the purpose of Social Impact Award, and about all the people who contributed to building this year's experience. They are the main partners of SIA Romania – Enel, BCR, Rompetrol, Ernst & Young and Redbull Amaphiko -, the 9 members of the jury, the experts and mentors involved in the incubation program, the local partners with whom we implemented the workshops in the 8 cities, the social entrepreneurs who joined us at different stages of the program, the volunteers and, last but not least, the SIA 2017 team. The full list of SIA 2017 partners and supporters can be found here.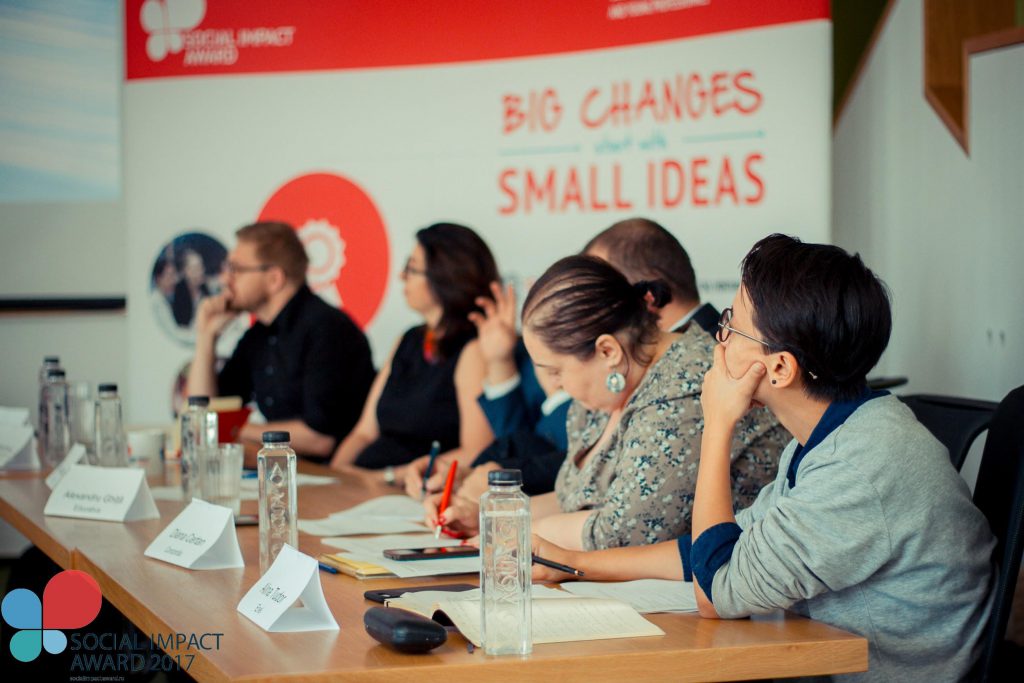 We are all needed in the quest to develop the next generation of young social entrepreneurs in Romania. Through consistent and authentic collaboration, we want to actively maintain the ecosystem created around SIA Romania and to take this spirit further for another great SIA edition in 2018.
Almost there
You need to register in order to submit your bulletin & vote.
We care about your privacy.
Read Privacy Policy .
× close