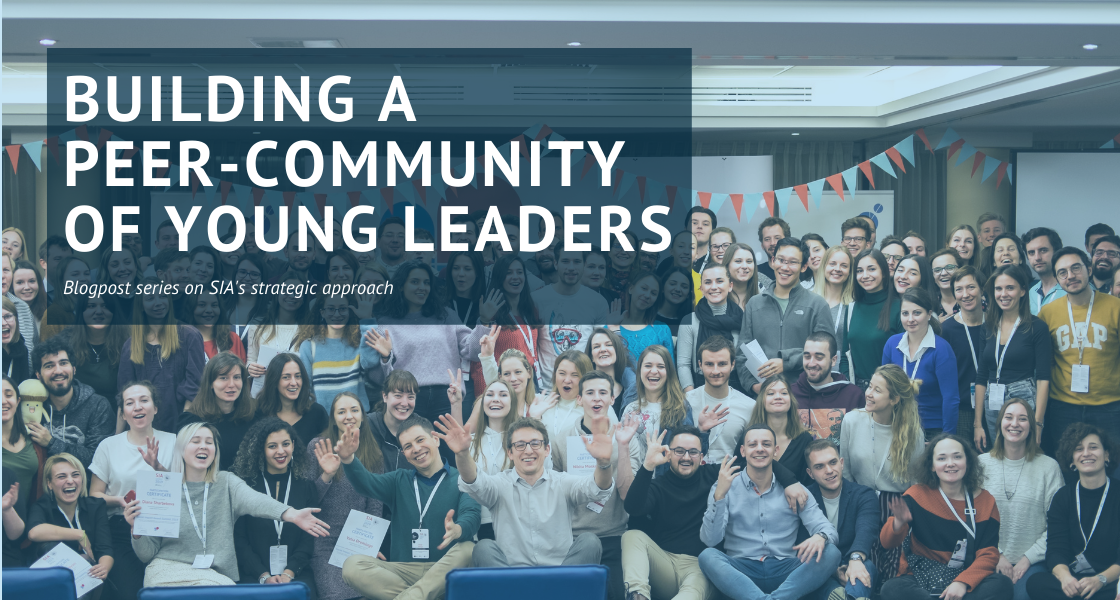 Building a peer-community of young leaders
The community aspect plays a vital role throughout the entire SIA program. In our educational work, we create a sense of community during our workshops and events, which provides the […]
The community aspect plays a vital role throughout the entire SIA program. In our educational work, we create a sense of community during our workshops and events, which provides the young participants with a trustful and safe space, spirit of sharing, and co-creation. During our support, we help build supportive micro-ecosystems around each venture idea by surrounding the nascent entrepreneurs with a pool of mentors, experts, and coaches as well as by engaging their first followers, customers, and supporters through mechanisms like our community voting.
In our strategic approach towards the impact field "Community", we aim to build on these practices, but put an additional focus on an essential part of our community that has not been in the spotlight so far: our alumni.
As alumni, we define all former finalists (i.e. incubated ventures and their teams) and winners of SIA. Since SIA's foundation in 2009, we have built up a pool of about  730 SIA alumni ventures. Our alumni are remarkably successful in not only keeping their ventures alive after the SIA program but also creating systemic impact through their innovative solutions and by reaching marginalized groups of society. At the same time, we also observe that even those entrepreneurs that quit their ventures after SIA, often remain committed to their impact goals and an impact-oriented career path. Our recent alumni study – conducted by our academic partners from the University of Business and Economics Vienna – indicates that 65% of those who quit their social venture stay in an organization that has a positive impact on society.
An evaluation of the current state of the SIA alumni network suggests that 51% of the SIA alumni are still in contact with other SIA alumni or the SIA team. Of those, 20% regularly join SIA events, another 20% maintain informal contact. Interestingly, when asked for their wishes from SIA, most alumni were rather eager to contribute to the current SIA program, with 43% stating that they would like to contribute as a speaker or mentor. 25% were interested in networking events (such as alumni meet-ups, meet-ups with current projects), 21% would like to receive invitations for SIA events and 18% are interested in a newsletter with updates on current projects.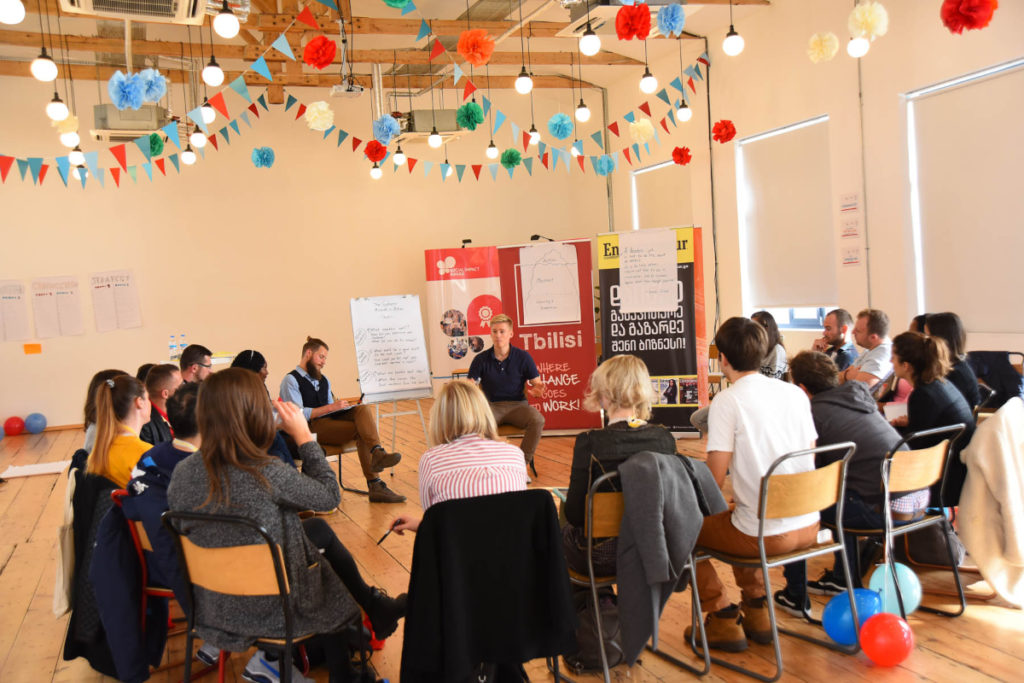 Based on these broad set of alumni data (find the detailed findings here), we set three distinct, yet interlinked objectives for our alumni work in the next four years:
SIA's alumni serve as inspiring role models for youth in their local communities and contribute to the running SIA program (e.g. as mentors, speakers, jury members, etc.).
SIA builds an active and well-connected alumni community (nationally, regionally, and internationally) that enables the alumni to learn from each other, connect on a personal level and potentially even collaborate around causes and businesses.
SIA serves as a matching agent between its alumni on the one side and later-stage support offers such as accelerators, impact funds, valuable networks, relevant events, etc. on the other side and provides each SIA alumni with at least one valuable opportunity per year.
In the next blogpost of our series  "Rebooting Social Innovation", we will look beyond SIA's four impact fields (awareness, education, support, community) and discuss how we aim to deepen our impact within SIA's network of hosts and partners.