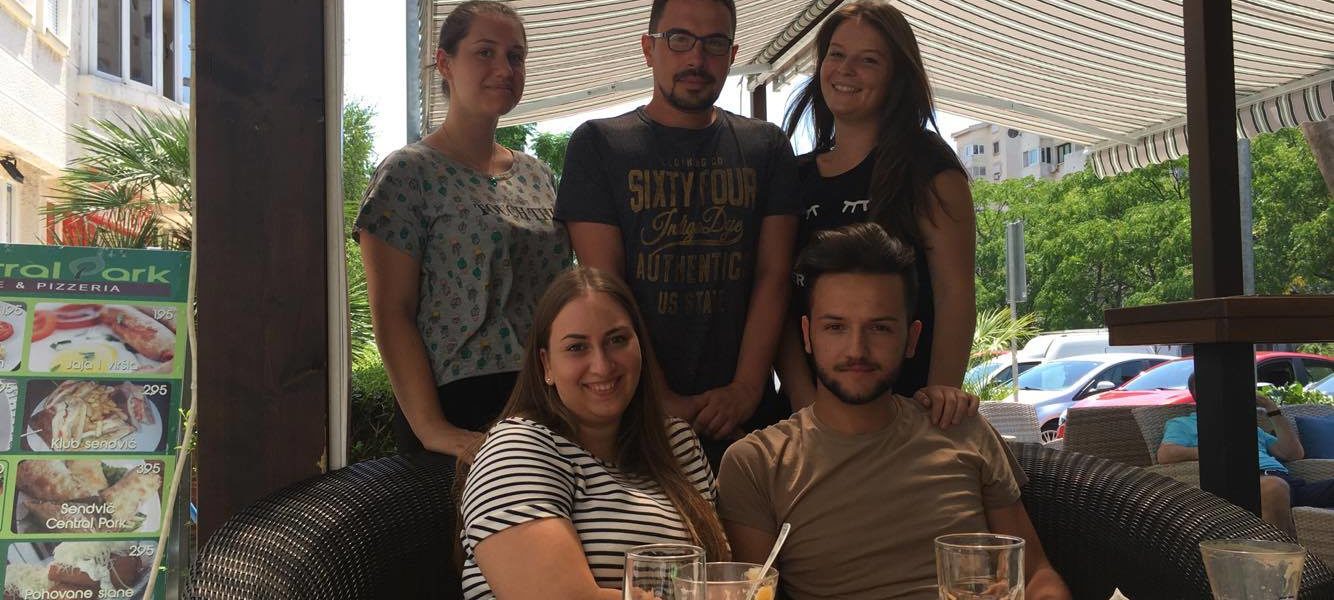 Different Corner in Montenegro: The story about persistence
Social entrepreneurship is young and in its beginnings in Montenegro. With Social Impact Award, in 2016 we market the start of focused efforts in enabling and supporting youth to choose […]
Social entrepreneurship is young and in its beginnings in Montenegro. With Social Impact Award, in 2016 we market the start of focused efforts in enabling and supporting youth to choose social entrepreneurship as a path to impact social change and employment.
Among our winners, we had a team of three dedicated young women from Bar, who started the Different corner. This is a story of their challenges, struggles and how they pushed (and are still pushing) through. While challenges are common among new social entrepreneurs, we offer this story to empower and inspire others to start creating despite the uncertainties that lie ahead.
 "A year before today, we believed in our idea. We still do, but we are aware that the idea itself is not enough." – Jovana's words marked our summer chat. Jovana is one of the three-person team behind the Different corner. Jovana, Violeta and Ajla always go together, they can rarely been seen without each other, and in the moment of uttering this sentence, we could see Violeta and Ajla nodding in approval.
Initially, they come together with an idea to open a café that will bring more spirit and culture to slow winter days in the biggest coastal town in Montenegro. A regular café that will enrich the town of Bar with poetry evenings, classical or jazz music, and discussions about books or some wider cultural topics. They planned to earn money from café business and to invest it in culture. Noble, but is it possible?
"Of course it's not impossible. We do have a business plan that proves it. However, in real life, business plan sometimes is just not enough. Nevertheless, we are not only persistent, we are stubborn as well. We will do it!" says Ajla.
Full of determination and spiced with a bit of anger, these words clearly show that those three girls are still challenged by obstacles in setting up the business. The biggest one is the space. They needed more than six months to find premises good and cheap enough. Then, they needed a good architect and additional fundraising for refurbishment.
"The award money from SIA has been a great initial capital, but even more it has been an important motivation boost for us. When we won, we realized that if the SIA jury believes in us, maybe we can fundraise some money locally, where people know we are persistent and ready to work."
Although the new date for opening will not come prior to September of October, the girls are hopeful. Their story is a story of success. Sooner, or later.
Author: Zeljko Veljkovic, SIA Communications Officer for BIH, MNE & KOS
Editor: Vladica Jovanovic, SIA Regional Coordinator for BIH, MNE & KOS