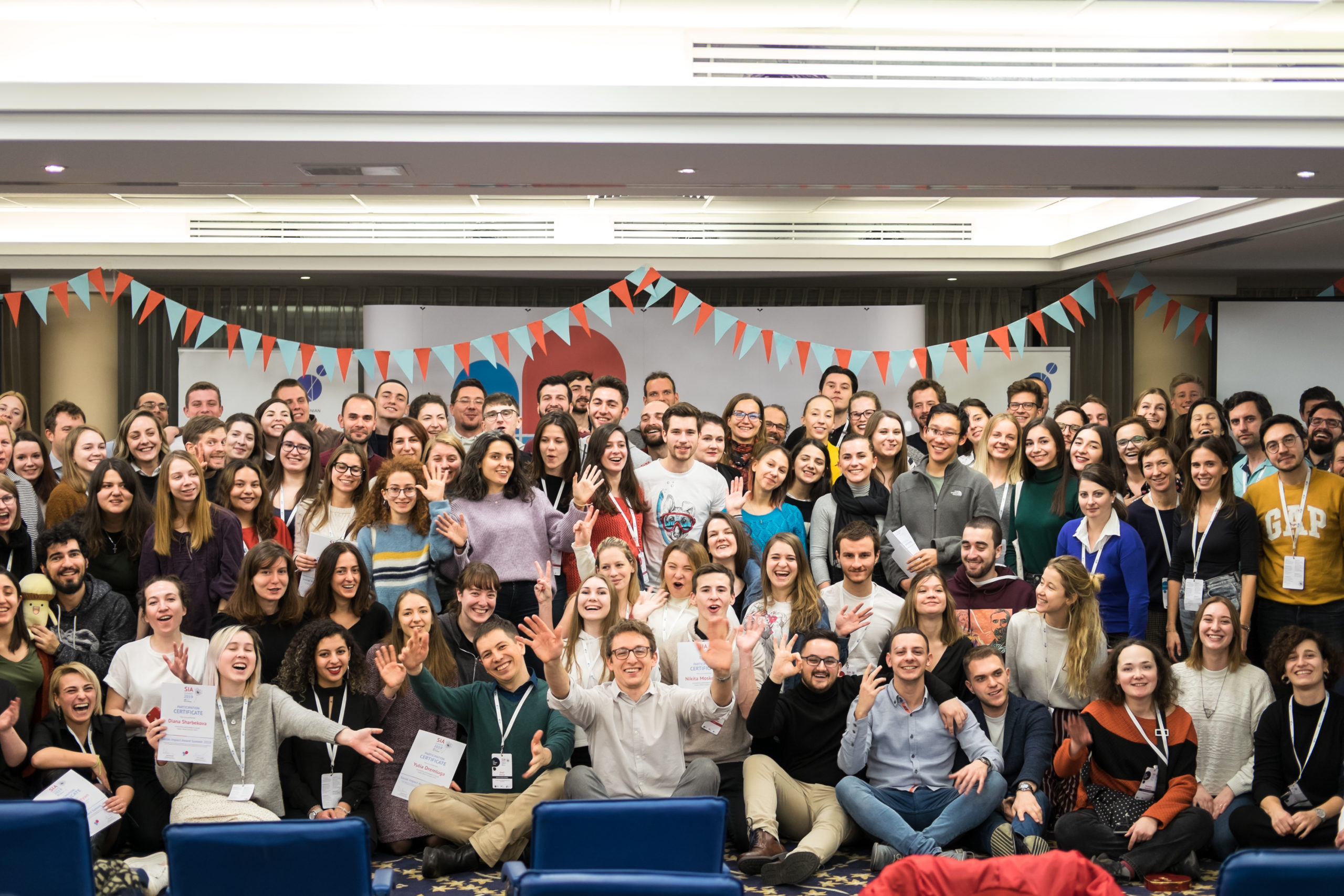 Jakob Detering's 6 learnings from 6 years of leading Social Impact Award
Eleven years after having won SIA himself and six years after taking over the leadership of SIA, Jakob Detering will step down as Managing Director at the end of 2021 […]
Eleven years after having won SIA himself and six years after taking over the leadership of SIA, Jakob Detering will step down as Managing Director at the end of 2021 and make space for his long-term colleagues Ana Janošev and Jonas Dinger to lead SIA's fast-growing community into the future. Jakob will continue to support SIA as chairman of the board.
Under Jakob's leadership, SIA became one of the world's largest and most relevant communities for early-stage social entrepreneurs supporting almost 10,000 young people annually to create impactful solutions to pressing societal challenges. The successful track record of the 1,000+ social enterprises that evolved out of SIA in more than 25 countries in Europe, Central Asia and Africa has been a substantial booster to the evolving field of social entrepreneurship and a testament to the entrepreneurial potential and focus on impact of today's youth.
In this blogpost, Jakob shares six key learnings from his SIA journey, one for each year under his leadership. He dispels a few myths around social entrepreneurship and allows us to get an honest insight into SIA and the current state of affairs in the field.
Believe in the innovative power of youth
"So much is said about today's young generation. People say that it lacks drive. That it is not politically engaged, nor interested. That it is self-oriented and hedonistic. This is far from the truth. 
Throughout the past few years, I had the privilege to engage with hundreds of young social innovators from all corners of the world. Again and again, I was not only impressed by their sense of care and imagination but also by their ability to put their passion into real action and bring about tangible change. This recurring experience has been my driving force and motivator throughout all the years.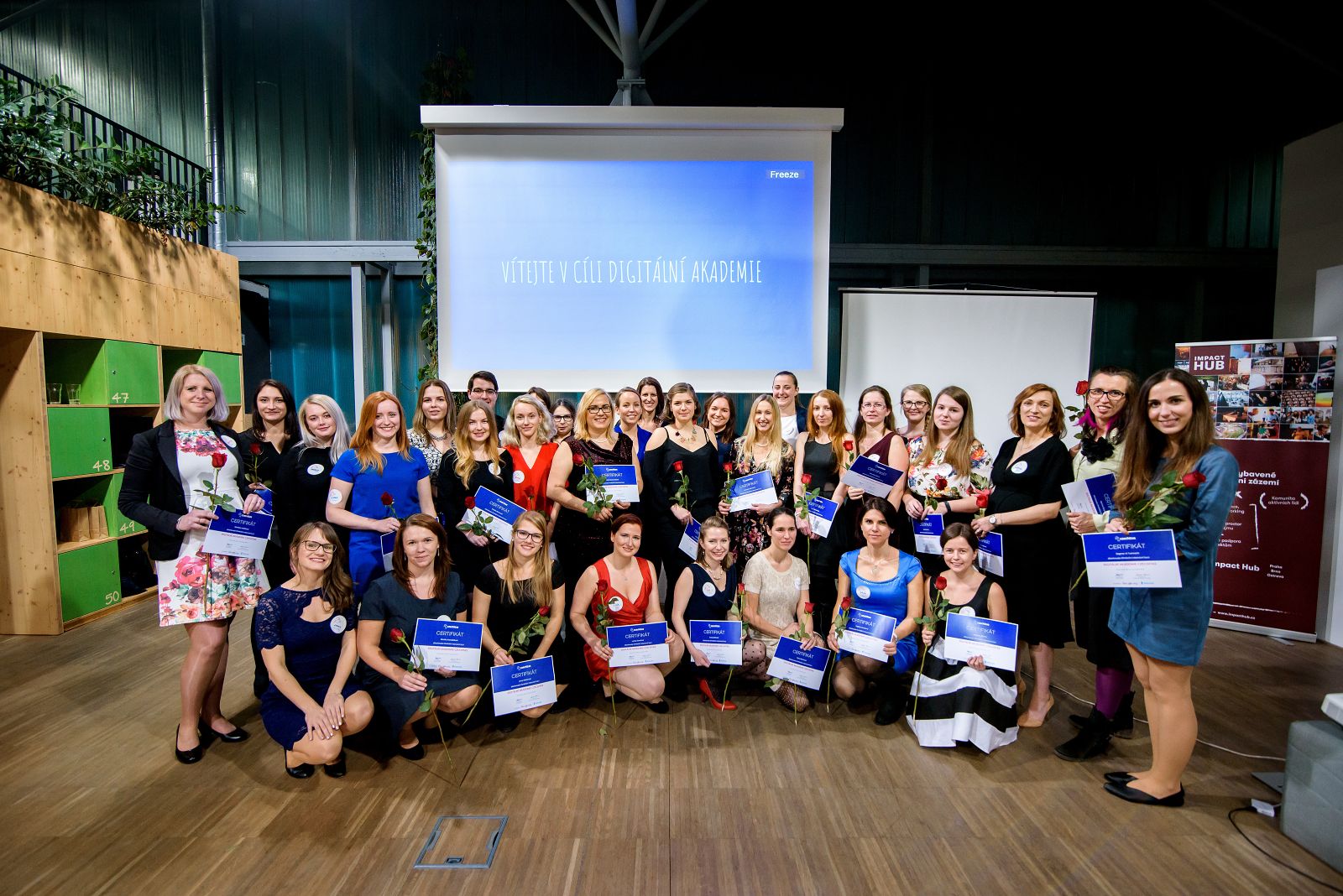 Here are a few numbers from our long-term studies among SIA's alumni to back up my point:
Our alumni have a considerable positive impact. About 77% of SIA winners are still running their ventures 3.5 years after graduating from SIA.

SIA ventures create strong innovation and systemic impact. 75% of SIA ventures created products or services that previously did not exist.

SIA ventures have gained formidable organizational capacity. They on average employ 5.14 staff and are supported by 12 volunteers. Yearly revenues were on average 30,000 EUR. 58% of SIA ventures received external funding support.

SIA participants who quit their ventures remain committed to their impact goals and continue onto an impact-oriented career path. 65% now work in an organization (e.g. NGO) with a positive impact on society or in an organization (e.g. corporate) where they contribute to putting impact on the agenda.
So, it is both my lived experience and the impressive track record of our alumni that give me hope in front of the enormous challenges we face as humankind. The youth has enough talent, passion and grit to change the world. All they need is an environment in which they can realize their potential.
Scaling is important, but let's not forget about deepening
If someone wants to get an update on SIA's development, the questions are usually: How many new countries will you scale to next year? How many new participants did you attract? How will your budget grow?
And indeed: scaling matters. Within the past few years, we grew into Europe's largest community for early-stage social entrepreneurs – and even scaled to Africa and Central Asia. Nowadays, we reach more than 5 million people through our awareness campaigns; more than 10,000 young people take part in our education programs every year, and in 2021 we reached our long-term goal of 1.000 alumni ventures. We are proud of these numbers, as they showcase the size of our community. They are tangible and can easily be grasped.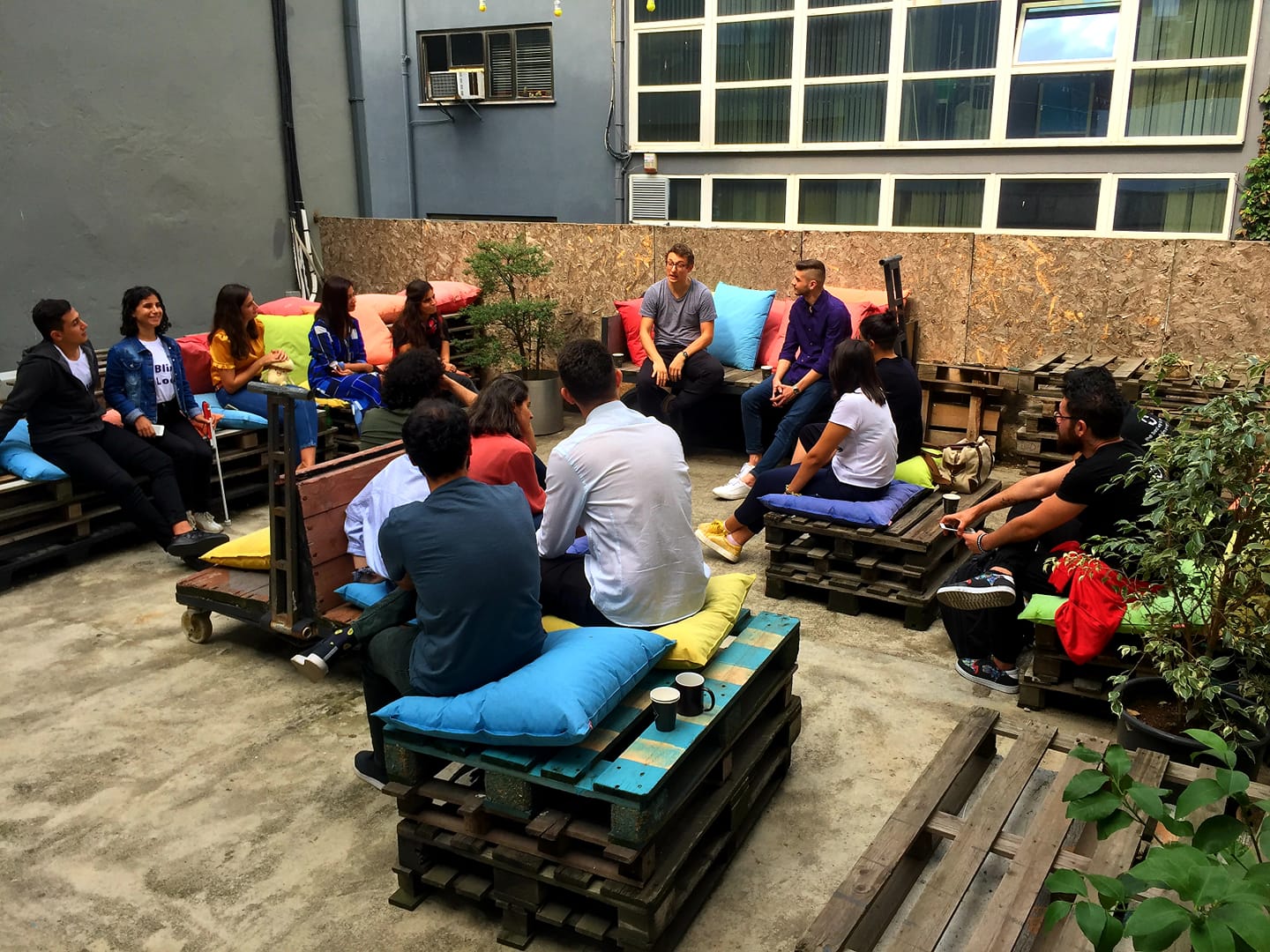 These numbers, however, only tell half the story. By focusing on the scale of impact, one tends to underrate the importance of its depth. Shortly after I joined SIA, we made a significant change to our program by adding a full-scale incubator to our offerings. This deepening of our programmatic offerings allowed us to suddenly provide hundreds of nascent social ventures each year with mentoring, connections, a feeling of community, and capacity-building offerings to validate their impact and business models.
This is just one example of many. Throughout the years, we often pivoted our interventions, learned from our impact surveys, and made existing offerings better. This focus on deepening has been a large part of our team culture. It, most recently, also enabled us to swiftly shift into the digital space when the pandemic hit the globe.
So, my invitation is: Let's be less obsessed with growth numbers. Let's focus more on the depth of our impact. It might be tougher to grasp, tougher to reach and tougher to explain. But it is the right thing to do.
We need to go beyond the bubble
One of the reasons I care so much about SIA is that this community was personally transformative. In 2010, I won SIA myself. The recognition and motivation I received from the award were a turning point in my life and made me start a career in social entrepreneurship. But before winning SIA, I won the birth lottery. I am a white male raised in a middle class family in Germany, who was given an excellent education and a healthy environment to thrive in, free from the hardships so many face around the world.
As SIA was founded at the Vienna University of Business and Economics (by my mentor and great friend Peter Vandor), it naturally put a focus on students like me first. It's a logical approach: Students have great entrepreneurial potential, but are rarely exposed to social entrepreneurship education during their studies. Hence, throughout the years, SIA has been the entry door into the field of social entrepreneurship for thousands of students. Up until today, many of our participants are students and their impactful innovations impress me again and again.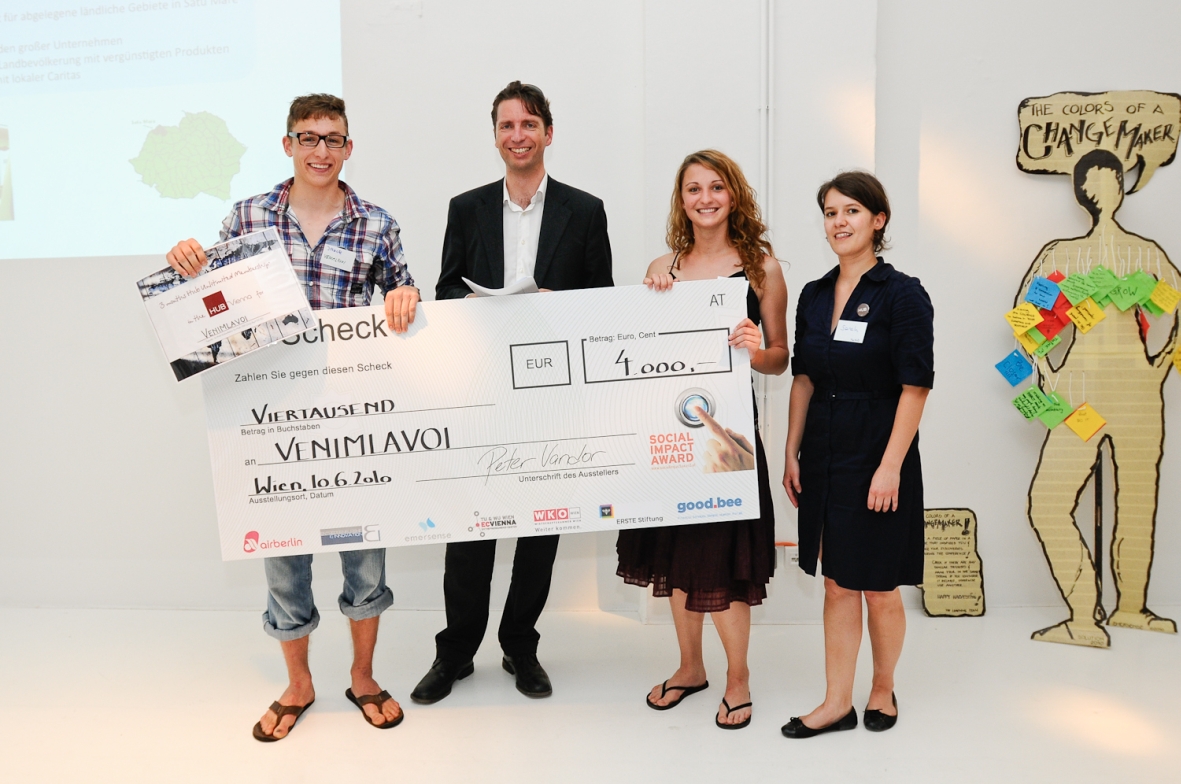 However, if we are serious about enabling the young generation to make social entrepreneurship a mainstream approach, we need to go beyond the usual bubbles of well-educated people like me. That is why around 2017 we began to shift SIA from a student program into a youth community that especially focuses on young people from marginalized backgrounds. We started to work with rural youth in Armenia, young refugees living in the world's largest refugee camps in Northern Uganda, young Ukrainians suffering from war, and many more. We went beyond the bubble and witnessed the motivation and ability for change among those exposed to discrimination and violence.
Today, almost half of our participants globally are exposed to marginalization – economically, socially and/or politically. More than a third of our applicants has experienced long-term unemployment and more than 20% frequently experience discrimination because of their social status or attributed characteristics. These groups need to be part of the story, as their immediate connection to critical societal issues and their entrepreneurial spirit will be an integral part of taking social entrepreneurship seriously in the long run.
Let's break the myth of heropreneurship
At SIA, we're building a world where all young people are able to realize their potential as agents of change. With this work comes serious responsibility. We have to ensure that they are aware of the dark sides of social entrepreneurship and are equipped to deal with these challenges. The importance of this work cannot be understated, as our own impact studies tell us that 43% of our alumni have suffered from symptoms of burnout at least temporarily. More than 10% of our incubated entrepreneurs are exposed to a high burnout risk. And 5% reported that they had to quit working entirely due to burnout.
One of my top priorities throughout the last years was to ensure that SIA strengthens the capabilities of nascent founders to develop a healthy attitude towards their leadership roles and to build resilient team cultures. Thanks to the pioneering support from the Hil-Foundation, we intensified our research on the matter and designed a set of support mechanisms, ranging from individual coaching to peer-to-peer formats.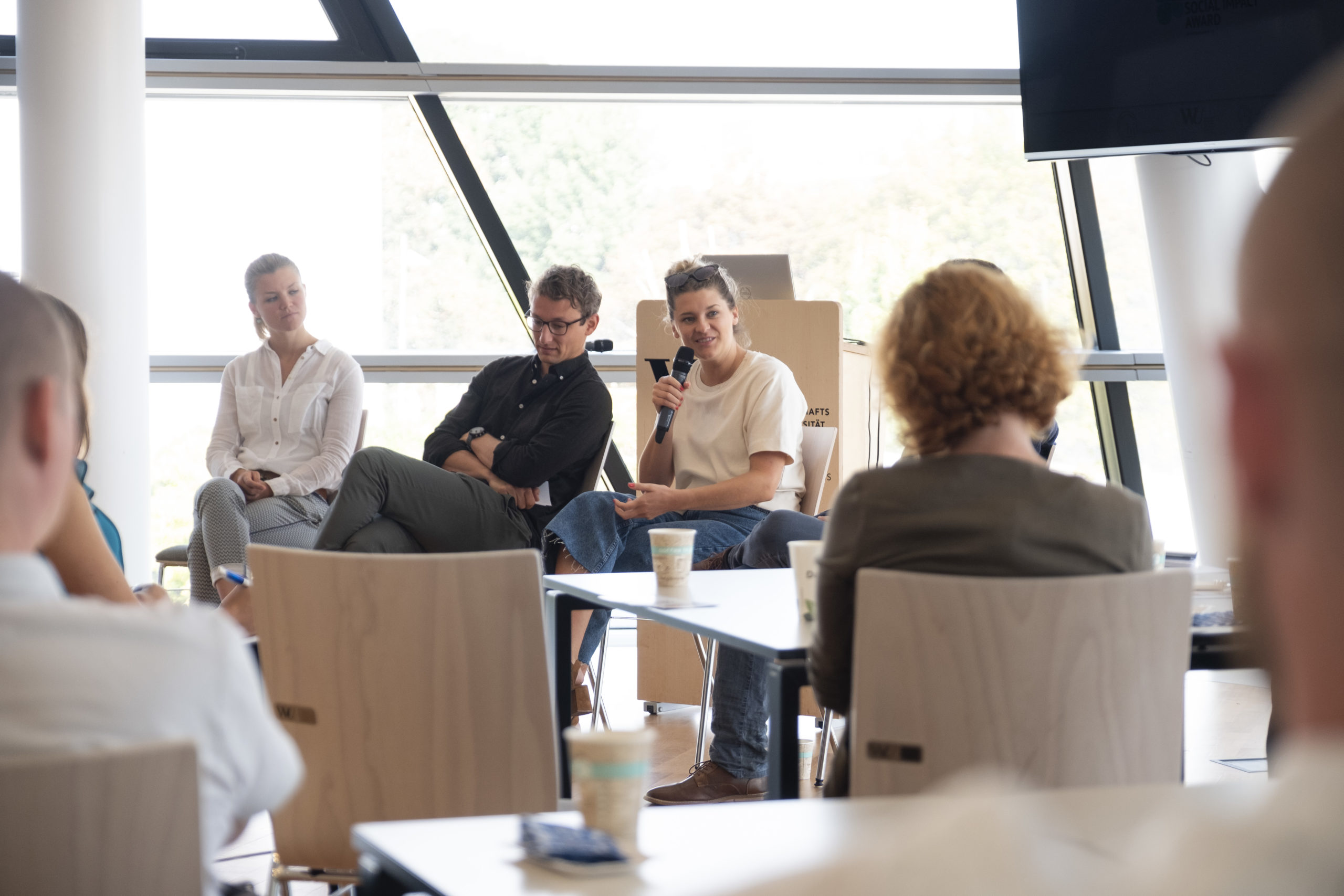 Unfortunately, avoiding and coping with entrepreneurial burnout is commonly perceived as an individual challenge. Yet, our data suggests that many of the stressors causing it are rooted in the broader ecosystem, e.g. lack of funding, lack of tools for conflict resolution, or insufficiently developed business models. Hence – beyond the founders – the broader ecosystem needs to shoulder some of this responsibility and provide capacity building, funding and sound policy to enable resilient social entrepreneurship.
As a result, we've extended our awareness-raising activities towards funders, investors, accelerators, public institutions, etc. We organized events and more intimate gatherings for these support groups in order to raise awareness, share our research results on the matter and connect them to real stories among our alumni. 
Please join us in this effort and make mental health a top priority – first towards yourself, but then also to those around you. Together, we can break the myth of heropreneurship and transform the work culture among social entrepreneurs.
"Glocal" organizational models are the future
SIA has been pioneering an innovative licensing model, allowing us to reach youth in over 25 countries with a program deeply rooted in local realities. We work with locally established organizations who host our programs in their country, and they are SIA's most important asset. They engage all kinds of local stakeholders including mentors, facilitators, jury members, participants, and build communities adapted to local needs. They run local awareness campaigns and also fundraise for their activities.
They do all of this under the most complex circumstances. Often, they are the first organizations locally that, through SIA, put a strong focus on the early stages of the venture pipeline. They go the extra mile and pioneer change at the intersection of social innovation and youth empowerment. And most of the time, they are underfunded and understaffed. In short, they fight an uphill battle. But they keep fighting, driven by the common vision of empowering young people around the world to realize their potential as agents of change.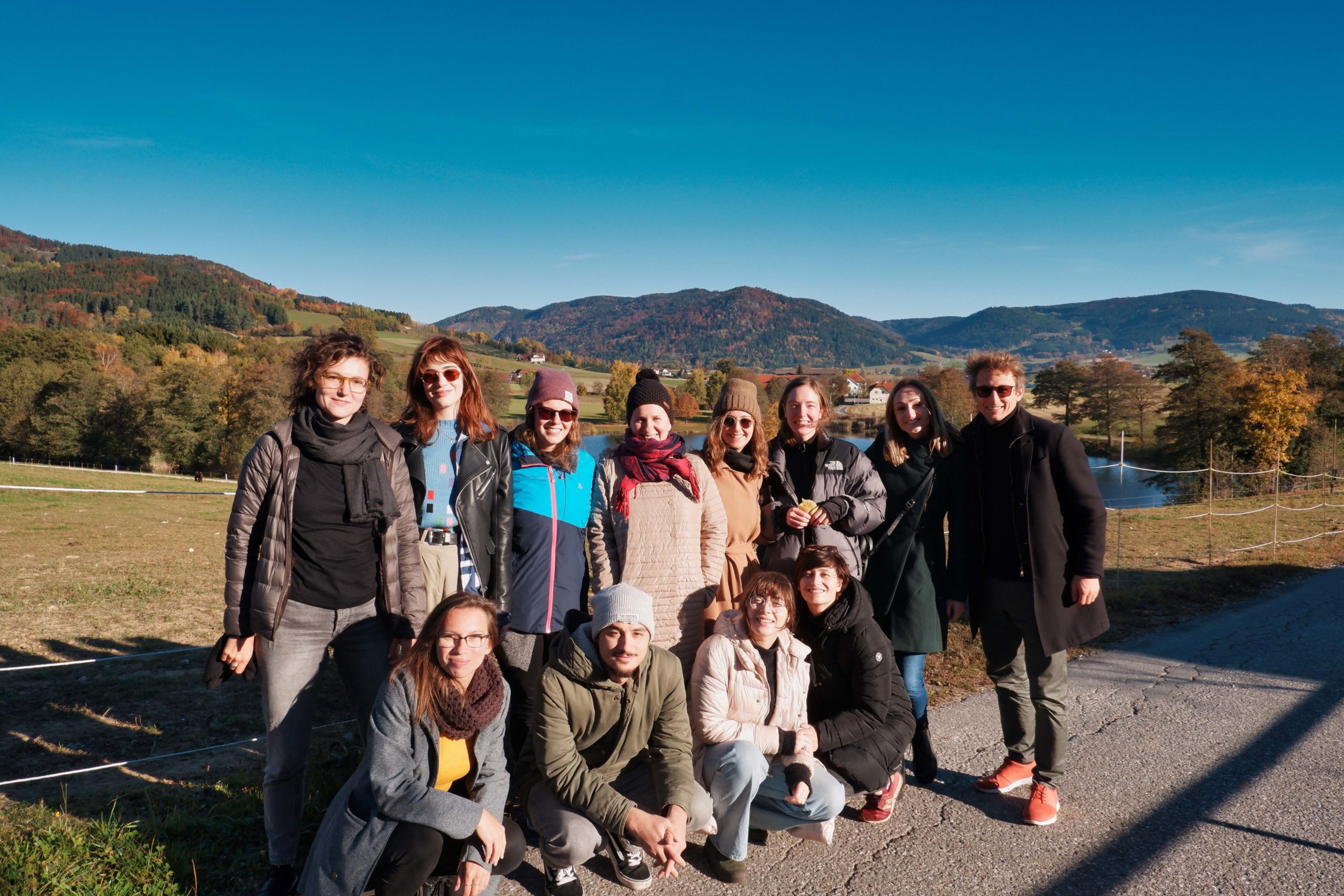 At the same time, SIA has become a global community with SIA International serving as its backbone organization. Headquartered in Vienna, Austria, the lean team of around 10 employees and rotating 10-15 volunteers provides all SIA Hosts with an holistic architecture of services: a clearly codified program design, in-depth impact measurement, ongoing marketing and branding support, the organization of various annual international gatherings, a rich IT infrastructure, the curation of the international alumni community, hands-on support for the local teams, intense support and collaboration on the partnership development, and many more. Yes, this small team is busy all year long!
The more I worked with this model, the more I understood the beauty of it. We are able to fully localize our support – which is key if we are serious about guiding nascent entrepreneurs from vague intentions to feasible ventures – while at the same time heavily leverage the economies of scale of an aligned and centrally-served community. I strongly believe that in an ever more connected, yet also growingly fragmented world, such a "glocal" approach can be a blueprint to many other organizations out there.
Impact is not created in the spotlight
As I have been reflecting over my time at SIA, I went through social media posts about my work throughout the past six years. In most of the pictures, I'm addressing a conference, speaking at a SIA event, or running a public workshop. I'm on stage.
I cherish these moments greatly. They illustrate that people are interested in our work, that we are relevant and create impact. These public moments help us raise awareness for social entrepreneurship. They inspire and educate youth. And sometimes they influence a minister, a corporate executive or a philanthropist in the room to take a second look and realize that there is untapped potential at the intersection of youth and social entrepreneurship.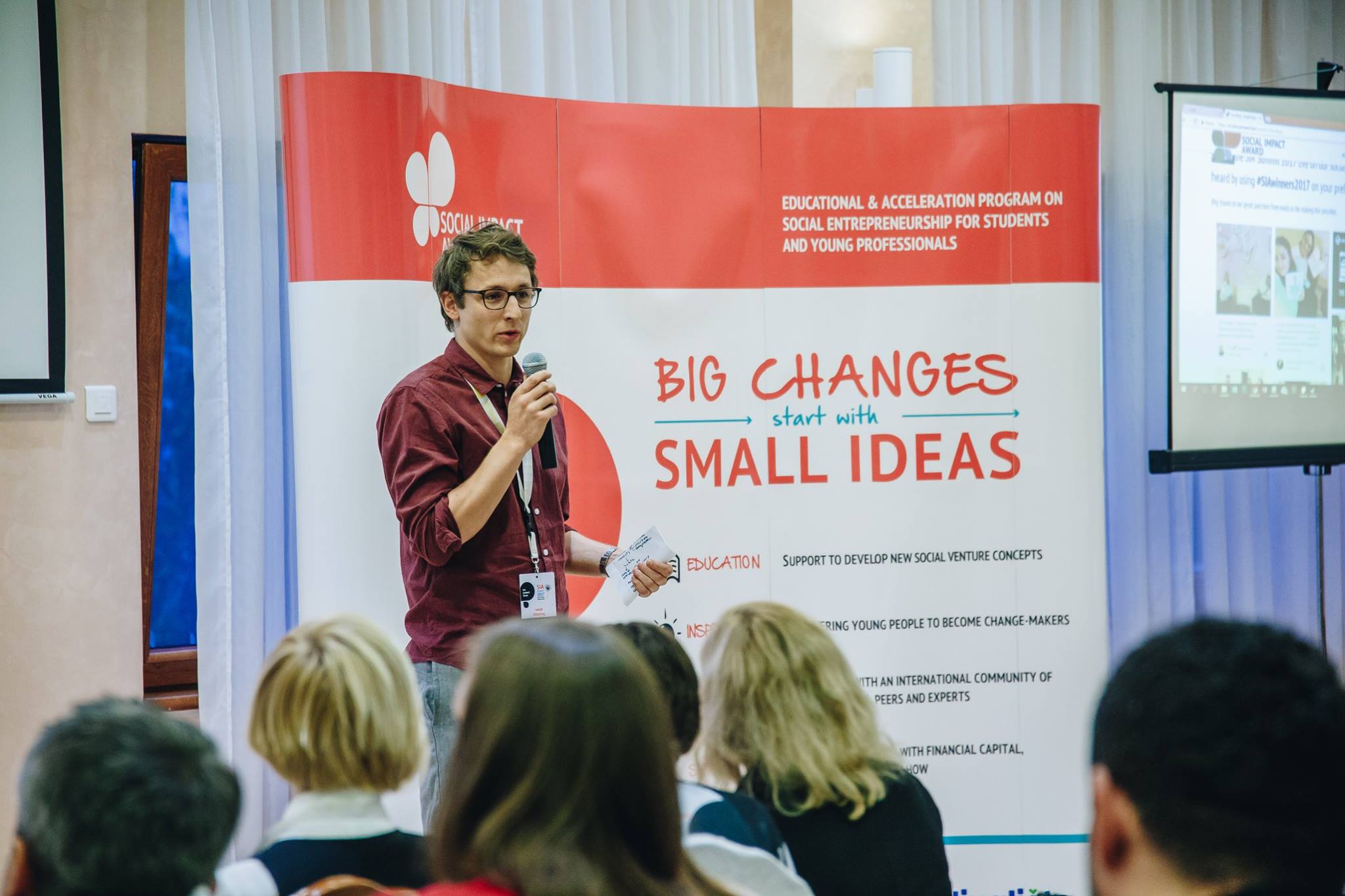 But those public moments are just a fraction of our work. The real impact is created offstage, often over months and years of ongoing, persistent work, in private conversations with our participants, in those long days at the office, and especially in painful moments of failure, when nobody out there cares.
As much as we all love the spotlight, let us not focus on it too much. Let us acknowledge and cherish the value of our "unseen" work. Because the most rewarding moments from my time at SIA came when our persistent work had ultimately manifested in lasting impact among our constituencies – more rewarding than any stage could ever provide."