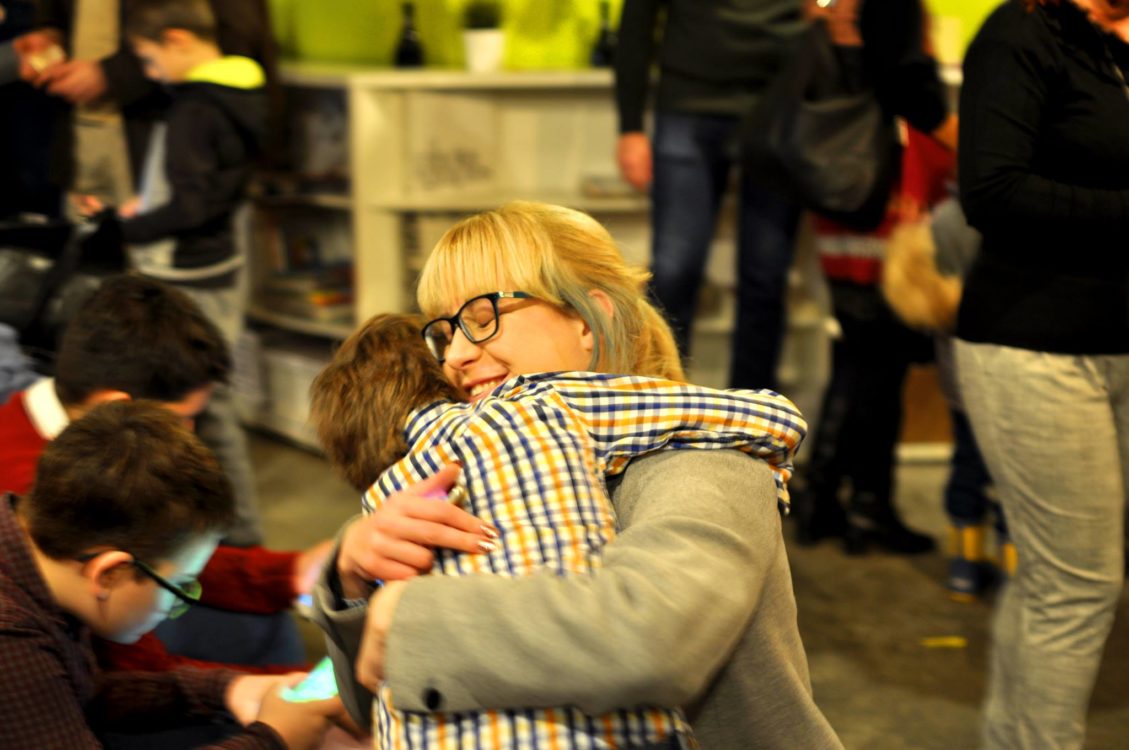 KERAKAMIKA Café: Take it Easy and DO Something Fruitful
You want to get inspired? Stay with me!
Tanya and Borche are a husband and wife team, leading a successful business with social responsibility, in Macedonia. Their business model is a blend of creative studio and café, which Tanya and Borche, both artists themselves, decided to open after a long phase of experimentation. Since then, Kerakamika is a paint your own ceramics studio where, in a relaxed atmosphere, one can have a drink while making a special gift for themselves or a dear person. As a matter of fact, initially, they named the studio Keramika Café, later they renamed it to Kerakamika.
In case you are wondering why Kerakamika instead of Keramika, read along!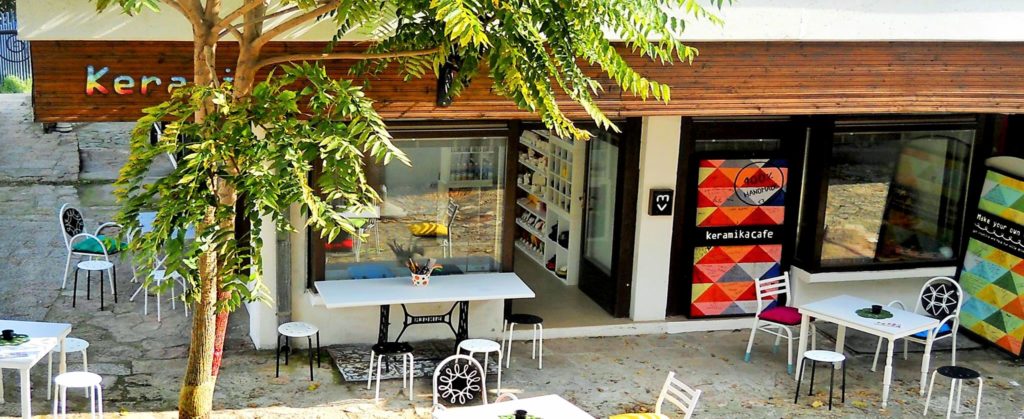 Actually, the name of the brand was deliberately invented by a little human; a very sweet one even. In the words of Tanya and Borche, the name came into being as their toddler was constantly saying Kerakamika instead of the initial title, Keramika Café. Their toddler's version of the name sounded sweet and playful, but still akin to the original. Hence, Tanya and Borche decided to rename it Kerakamika, as a combination of Keramika and Café.
Everyone has potential to become an entrepreneur by simply using their education and work experience as a starting point.
Why is this studio special?
For being an innovation. For being unique. For being multifaceted. Kerakamika is the only studio of its kind in Macedonia. On top of that, the surrounding area where this studio is located, the Skopje Old Bazaar, inspires creativity and imagination on its own, offering a magnificent atmosphere for giving life to one's ideas. What's more, visitors can create inside the studio or outdoors, while savoring a sip of coffee, lemonade, or Turkish tea, a specialty of the bazaar. The package is made whole with creative workshops, which are offered to art enthusiasts, who wish to learn skills and techniques offered by Kerakamika artists.
More about the workshops.
In this studio, they offer more than 10 different workshops, which people can choose from. In the first place are ceramic workshops, in which people learn various ceramic forming techniques and methods of decorating ceramic pieces. Part of their workshops tackle the subject of recycling and upcycling, even so, they still give advice on multi-purpose usage of every-day items in every workshop, with the mantra:
"If we can make or reuse it, let's not buy it"!
So far, Kerakamika has organized over 100 creative workshops for different groups, such as children, adults, children without parents and children with special needs. What's more impressive, these workshops are attended by people who apply the newly gained knowledge and skills to advance their career, their business, or hobby, thus becoming financially more independent.  It's no wonder, the interest to participate in these workshops is huge.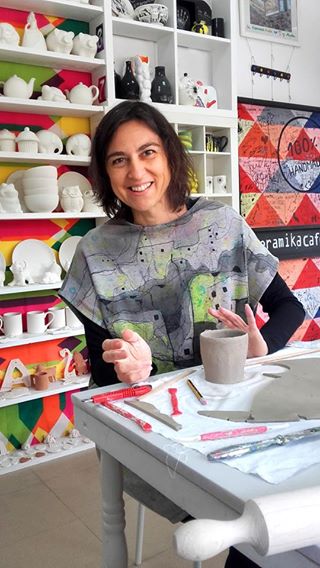 Social Impact.
Social impact is achieved by offering people knowledge within a hand's reach, without pressure, at leisure. In these workshops, they challenge themselves, gain useful skills, and gain a new perspective about the everyday items that surround them. Later they benefit from the skills (and the perspective). Kerakamika's aim is to share knowledge and happiness, and they are achieving it.
Eureka!
Beyond question, similar studios would be welcoming in other places too, for one, because this model is a perfect blend between art and business, but also because it is a balance between giving and receiving. It goes without saying that this is one of the most convenient paths for artists who are struggling to make a living, and for those who wish to serve their community while being rewarded for it. Ergo, the outcome of such an endeavor is financial as much as moral.
Feel-good elements.
In Tanya and Borche's words, there are many feel-good elements in this occupation. Such as, passing on knowledge, serving a social purpose, freedom of creating, meeting wonderful people, reciprocal inspiration, a smile on children's faces, beautiful drawings and letters from them, the thrill of completing a workshop, the excitement  of creating your own piece of art, the euphoria of seeing the results, feedback from satisfied clients… What is most morally satisfying and motivating is when participants in the workshops, apply the knowledge on their profession and hobby.
What is their advice for future entrepreneurs (you)?
Everyone has the potential to become an entrepreneur by simply using their education and work experience as a starting point. Tanya and Borche state that the most important prerequisite to thriving in this sector is self-confidence, persistence, and endurance. "You will see the outcome later, it becomes real after the impeccable dedication. And yes, work with love!"
Beyond doubt, people who visit Kerakamika leave accomplished, having acquired new skills and knowledge; delighted, having created a piece of art; animated, having gained new friends. Most importantly, they leave Kerakamika with a blissful smile on their face.
Did you get inspired by this article? Have you thought of founding your own business?

Social Impact Award offers support to young people who have an idea but simply don't know where to start. Start from here!

Almost there
You need to register in order to submit your bulletin & vote.
We care about your privacy.
Read Privacy Policy .
× close