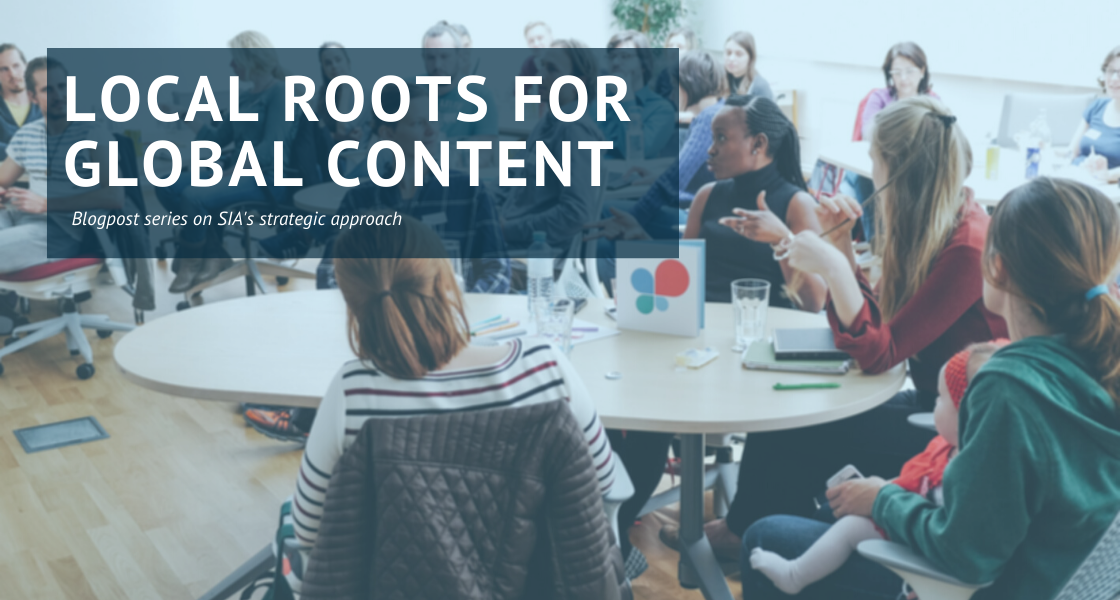 Local roots for global content
While the strategic objectives around the impact field "awareness" are explorative in nature (see the previous blogpost), SIA's educational strategy is based on ten years of successful activities in this […]
While the strategic objectives around the impact field "awareness" are explorative in nature (see the previous blogpost), SIA's educational strategy is based on ten years of successful activities in this domain. Since 2009, we have been active in 25 countries, offering over 1,000 educational workshops and events for 31,000+ young people. Through these educational offers, SIA provides its participants with the necessary tools, skills, and mindset to unfold their potential as innovators and social entrepreneurs.
However, reflecting on our educational work, we identified several key impact drivers that proved to be instrumental in enhancing the entrepreneurial competencies of our young participants and helping them unleash their creative potential, which set the direction for the next four years.
Most importantly, we try to reduce all barriers that keep youth from participating: lack of information, disciplinary and language barriers, geographic constraints, prejudice, and many others. We pursue a low-barrier approach by running workshops and events all across the countries in which we operate – not just the capitals. We continue offering our formats in the local language, choosing barrier-free workshop locations, avoiding business lingo where possible, answering all requests fast, etc. Most importantly, we spread our information broadly among the youth of all disciplines and geographic locations.
We will also continue our efforts in transforming from an education program focused on students to one that reaches youth of all educational backgrounds, including underprivileged and marginalized youth people. By 2023, we aim to have 30% of our workshop participants coming from disadvantaged backgrounds than tertiary institutions. As for the content of our educational interventions, we will continue to combine know-how with practical training and to provide opportunities for team formations during our workshops.
What will be the role of online formats in our curricula?
During the last ten years of providing social entrepreneurship education, we have learned that face-to-face education, interactive group work in a physical space, and live emotions are substantial in transforming vague intentions into concrete and feasible project ideas. Then, during the COVID-19 pandemic, we had to move all our education formats into the virtual space. We developed new webinar formats, partnered up with global players in the field of online education, trained our staff in online facilitation, built new features into our in-house support platforms, etc. In many aspects, this rapid transition has been a great success. However, it also showed the limitations of online interventions for achieving didactical objectives such as inspiration, co-creation, or enabling a sense of belonging among participating peers. The key learning is that online interventions are very helpful additions to the "toolbox" of capacity-building organizations. Nevertheless, they can only unfold their full potential if they are embedded and integrated into offline curricula and program designs. In light of these very recent experiences, we will offer our program in a blended learning format, interlinking newly developed virtual formats and web-based offers with in-place interventions.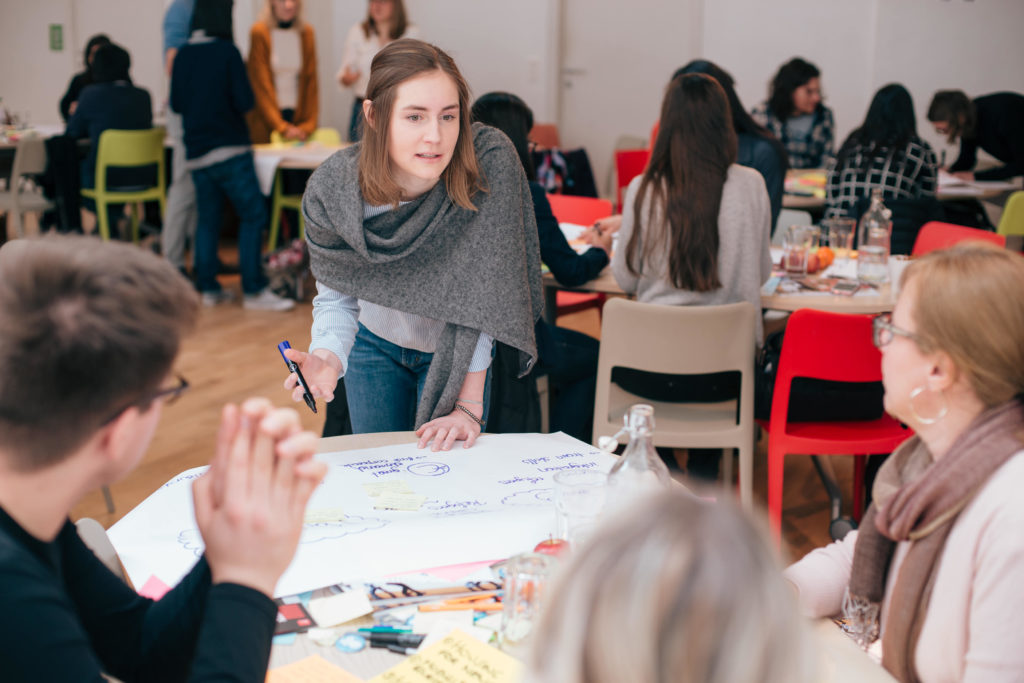 A few other key areas of SIA's development around the topic of education should be highlighted. One is the objective to not only focus on promoting the founder role through our workshops and events. There are other roles that are as relevant as the founder to create impact – both within venture teams and as change agents in other roles in the corporate world, NGOs, or public institutions. We aim to use our educational interventions to raise awareness on the variety of ways a young person can use his or her talent to achieve impact. We will do so through case studies, the illustration of exemplary careers of SIA alumni, inspiring event speakers, etc.
Connected to this broader perspective on impactful careers, we aim to build a competence model as an integral part of our 4-years strategy. This competence model shall illustrate the full set of skills one can obtain during our workshops. This is essential as it allows us to understand, measure, and communicate the development of our participants beyond the evolution of their venture ideas. Such competence developments are instrumental in increasing the employability and job-readiness of our young participants – a crucial dimension considering the high youth unemployment rates and brain drain challenges in many regions where we operate.
Overall, we aim to reach and empower 12,000+ young citizens (18-30y) through our educational formats on an annual basis by 2023, reaching youth in 100+ cities/locations. Such interventions will annually support the creation of 1,000+ project drafts, which SIA will provide with individual and constructive feedback.
In the next blog post of our series "Rebooting Social Innovation", we will focus on the development of our incubation program in a post-pandemic world. The article will elaborate on how SIA will annually provide 230+ innovative social enterprises a seamless path from the idea generation to a market launch based on validated impact & business model – and what role wellbeing plays in all of that!