New Austria Coordinator Brings Change to SIA's Longest-standing Program
After 3 years coordinating the Social Impact Award Austria program, Stefanie Bessler is handing over leadership to new Austria coordinator Pia Cencig while continuing to serve as Innovation and Community […]
After 3 years coordinating the Social Impact Award Austria program, Stefanie Bessler is handing over leadership to new Austria coordinator Pia Cencig while continuing to serve as Innovation and Community Lead. Under Stefanie's coordination over the last three years, the SIA Austria program enabled over 2700 young people to discover social entrepreneurship in educational workshops, webinars, and events, supported 30 social ventures, and developed long-lasting partnerships with SAP and Microsoft. 
Under Stefanie's leadership, the SIA Austria program not only endured but successfully adapted to the COVID-19 pandemic and resulting uncertainty. "Over the last 3 years, Stefanie has navigated SIA Austria through a sea of uncertainty, all while successfully managing to grow the program. She has become an expert in community building and facilitation of both online and offline events, skills she will bring to her new role in our International team. Pia now has the perfect groundwork for unleashing her own skills and taking the Austria program to the next level." – says Jonas Dinger, SIA's Managing Director.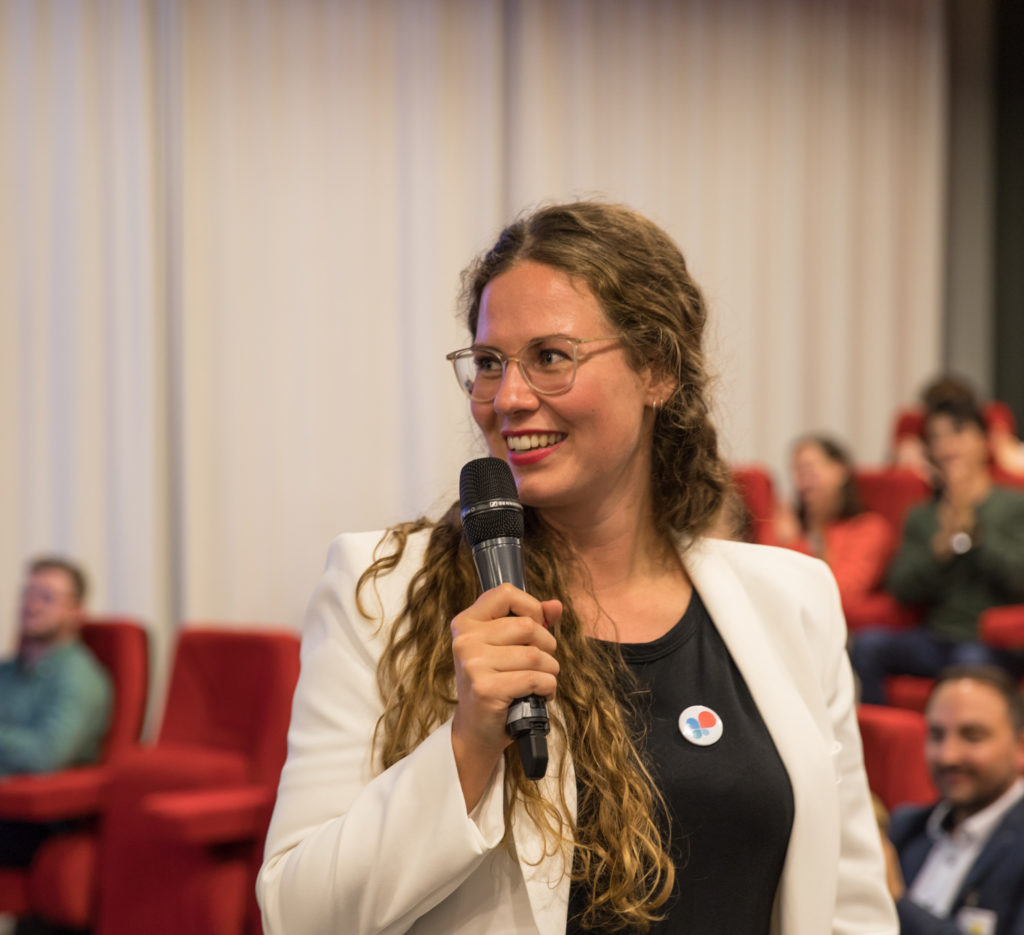 Against the backdrop of an unfolding climate crisis, increased political dissatisfaction amongst youth, and economic issues, Pia Cencig brings in a plethora of experience from the public, civil, and private sectors to ensure Social Impact Award Austria deepens and scales its support of young people across the country. "I'm looking forward to treating this as a year of discovery – exploring the entrepreneurship & start-up scene across the country, while building connections with people passionate about making a difference in Austria and beyond." says Pia.
In her new role as Innovation and Community Lead, Stefanie will activate the international alumni community through a variety of unique offerings, expanding upon the work of Corina Angelescu, the initial catalyst of the alumni community. She will also lead SIA's new Impact & Innovation Consulting services, supporting external organizations with internal innovation processes and the implementation of social impact projects.

The 2023 edition of the SIA Austria program kicks off with Conversations with young social entrepreneurs – How to turn good ideas into successful projects". Registrations are now open, sign up!