How the Role Models of Social Entrepreneurs are a Hidden Force Behind Positive Impact in 2021
An interview with Kyle Yong from Modul University Vienna about the power of role models as a force for positive impact. Impact is not something we can achieve in isolation. […]
An interview with Kyle Yong from Modul University Vienna about the power of role models as a force for positive impact.
Impact is not something we can achieve in isolation. As the social and ecological crisis we are experiencing globally grows deeper, we think it's time to understand who can inspire the younger generation to bring about positive change in their communities. 
At SIA, we have found that more often than not, the lack of role models keeps youth in Europe, Central Asia, and Africa from getting into action. Whether you have someone to look up to for guidance and inspiration can make a huge difference, especially when you're dreaming of having a meaningful impact in your community. 
But who are the people we choose to look up to when we start our journeys as social entrepreneurs? Are they widely known, more popular entrepreneurs or members of our communities and families? What is the role they play in our journeys and even in our ventures? 
As a community, we felt the need to learn more about this topic and its potential to influence our programs. With the support of Kyle Yong, SIA volunteer and student a Modul University Vienna, we conducted a series of interviews with young social entrepreneurs from our community and dove deep into this topic. 
We sat down with Kyle to learn more about his research and understand exactly what young social entrepreneurs are looking for in their role models. 
To begin with, can you tell our audience a bit about yourself and your work with SIA?
Sure! I'm Kyle and I am a Kiwi (from New Zealand) living in Vienna, Austria since the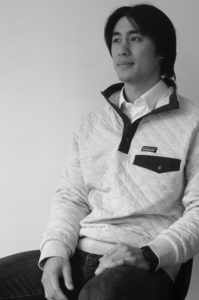 end of 2019. I am the Austrian brand ambassador for Gexsi (Good Search) – "the search engine for a better world". At the same time I volunteer with Social Impact Award, supporting their social entrepreneurship incubation programs in Austria and Germany. 
I am on a journey towards finding a lifestyle that balances learning, contribution and freedom. My current two favorite topics for discussion are the future of work and social entrepreneurship, and in my free time you will find me in a boulder hall, in a cafe eating brunch, or playing computer games.
One last point which also informs our interview is that I have recently received my MBA in Sustainable Management, with a research thesis on the role models of young social entrepreneurs. 
Let's deep dive into your research work! What is role modeling and what was your motivation to learn more about the role models of young social entrepreneurs? 
I have always associated role modeling with "someone I look up to" or "someone who has some qualities or attributes that I would like to replicate", especially in terms of life direction and values. As someone who has only recently entered a community that cares about sustainability through social and ecological impact, I have met so many young people that act with a drive and responsibility in this field. That got me thinking: why are they like this? 
My assumption was that their relationships with others were the likeliest cause of their behaviors, and this is what actually led to my research. I wanted to explore their relationships with role model-like figures from which they have drawn support, inspiration, and motivation throughout their social entrepreneurship journey.
What are some of the key insights you have gathered after talking to various members from our international community? 
To start, I realized that the concept of "role models" can be new, and not consciously thought about by some people. Once I started the discussions, many insightful examples showed up, but it was important to realize that this is not top of mind for most young social entrepreneurs. 
As a concept, "role model" is often related to career orientation (often in relation to family influences) of  heropreneurs (as in entrepreneurs heavily portrayed in media) when it comes to businesses. For our young entrepreneurs, finding a social entrepreneur as a role model can be a struggle on its own. Even more so, I discovered so many social entrepreneurial role models that are NOT social entrepreneurs themselves.
To name a few examples of role models we have come across: the business expert who concretely demonstrated how one should run a financially sustainable business and provided tools to do so; or the high school teacher that enabled a first experience with volunteer work; or a work colleague at an NGO, who proficiently and reliably completed her work and was a source of support and feedback. 
While there is a great variety of "definitions" when it comes to what makes a good role model, our social entrepreneurs have described the impact and influence of their role models on their journeys in terms of motivation, direct support, relatability and knowledge sharing. At the same time, it was interesting to see how strongly our social entrepreneurs tie their own ability to be a role model for others with their own success and the success of their ventures. 
Another valuable insight has to do with the power of role models to be relatable and authentic. I found that most of the participants tended to be influenced by role models with a transparent, realistic journey, one with ups and downs and not just success stories. I believe this makes it easier to recognize the real people behind the amazing work being done. 
What surprised you the most and why? 
There was one particular outcome of my research that surprised me the most: how ineffective distant public figures are as role models in comparison to those closer to the social entrepreneur. 
It seems like the most recognized and commonly mentioned role models in social entrepreneurship are those public figures and success stories that many people don't know about personally, like Muhammad Yunus. When it comes to the role models who are creating the most influence on the social entrepreneurs, we should be looking for, and recognizing the individuals that are much closer to their personal lives. 
After leading these conversations with our members, what do you think makes a good role model? 
I can share some of the individual summaries which I feel best reflect the answer to this question – and the level of variety, depth and potential that this field has to offer to young social entrepreneurs. These are all anonymous. 
Role models do not care about fame or position, they fight against injustice or unfairness, and can see the potential in others and engage this potential so that it can develop.
Role models fight for human justice and equality, create interventions and present well to others. They are able to fill knowledge gaps through their experience and expertise and thereby create more options in general decision-making processes.
Personality wise, role models should be understanding and empathetic. This enables them to build trust and draw people towards them. […] They are knowledgeable in all areas related to their field and can therefore provide concrete answers and examples to the social entrepreneur based on their experience.
Role models are important for inspiration and shaping, but not imitation. It is important that they are human and kind, and they do not need to be perfect people.
They are inclusive and enablers for others. They have a journey that is transparent and can be followed and therefore learned from.
Role models are not one individual, but an imaginary combination of the best aspects of many people put together.
What can we learn from your work in order to inspire a new generation of young agents of change? 
I think we need to realize that we are not alone on our journeys. We need to more consciously recognize and build upon relationships as we progress on our own paths to create a positive, sustainable impact in our communities. 
At a personal level, this can be a good reminder to be conscious of the people around us, identify and celebrate the individuals who we feel inspired by and also take some time to reflect on why they might be influencing us and our work. 
At the community level, perhaps this is an invitation to enable peer to peer support and tap into the potential of each community member to inspire, teach and support others. This can enable other types of support for our young social entrepreneurs, such as inspiration from grassroots activists, or concrete tools for growing social businesses. 
For more information about any of the points in this post, please feel free to contact Kyle Yong at kyleyongat@gmail.com or see this link to his research.