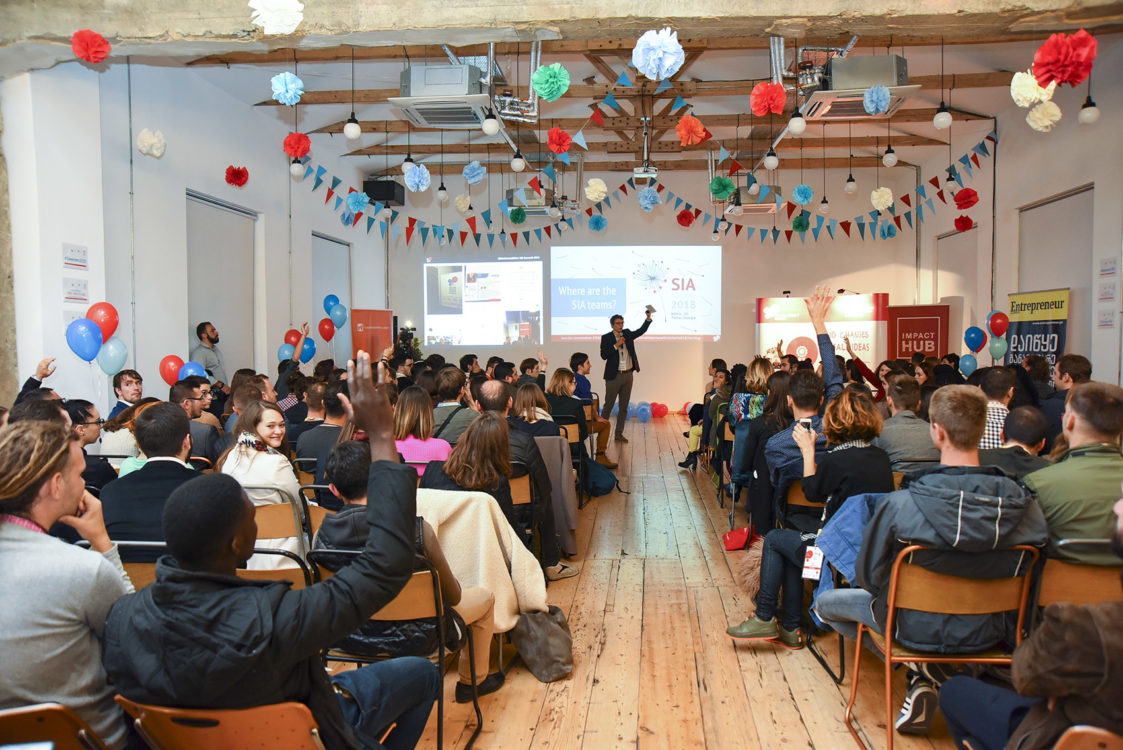 SIA's Global Impact Report showcases how 220 incubated ventures shaped Social Innovation in 2019
Every year, we look back on the activities and achievements of our international community over the past year. Our yearly Global Impact Report provides a bigger picture of our impact work in Europe, Africa, and Asia. The report summarizes our efforts in helping young social entrepreneurs navigate from vague intentions to promising impact ventures.
This is the first article of our blog series on the topic of how SIA and social entrepreneurship change people's lives.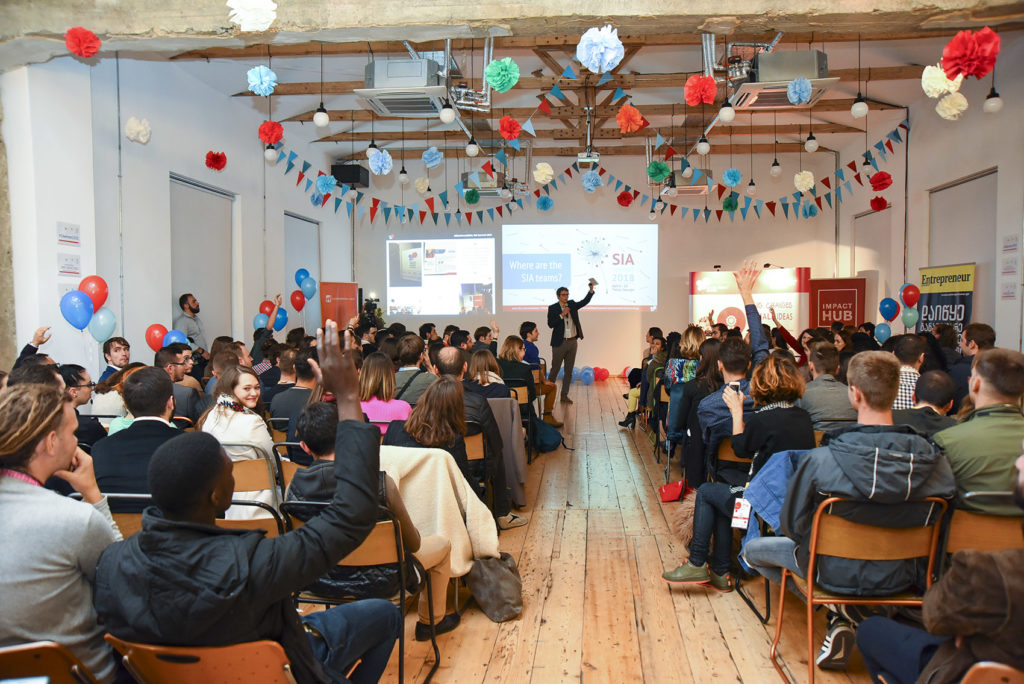 Today, we are proud to share with you the brand-new Global Impact Report 2019. We invite you to study it in detail to learn about what SIA does in its four impact fields of Awareness, Education, Support, and Community. Learn about how our journey developed over the yearly program and successfully ended with our SIA Summit in Kyiv hosting 150+ stakeholders.
Moreover, you can sneak-peek into our vision of scaling into new regions. Our managing board member, Hinnerk Hansen, also shares with you one more thought on why fresh, young voices should weigh in on the global discussion of social change. We cannot wait to experience more role models like Greta in our community.    
But before you start reading all these stories, learn about our key findings on 10 years of SIA. Since establishing the SIA community in 2009, we have been active in 25+ countries, offering 1,000+ workshops and events to 31,000+ young people. So far 730 social ventures have been successfully incubated. 77% of our SIA winners are still running their ventures 3.5 years after participating in SIA. 
Only in 2019, SIA provided 200+ workshops and events to leverage the awareness and potential of social entrepreneurship among young people. About 8,400 young people participated in 70+ cities in 16 countries globally. About 220 social ventures got successfully incubated to bring their idea to the next level and learn core-skills for their personal entrepreneurial journey. 
For all of you who cannot wait to start reading, find our Global Impact Report 2019 here.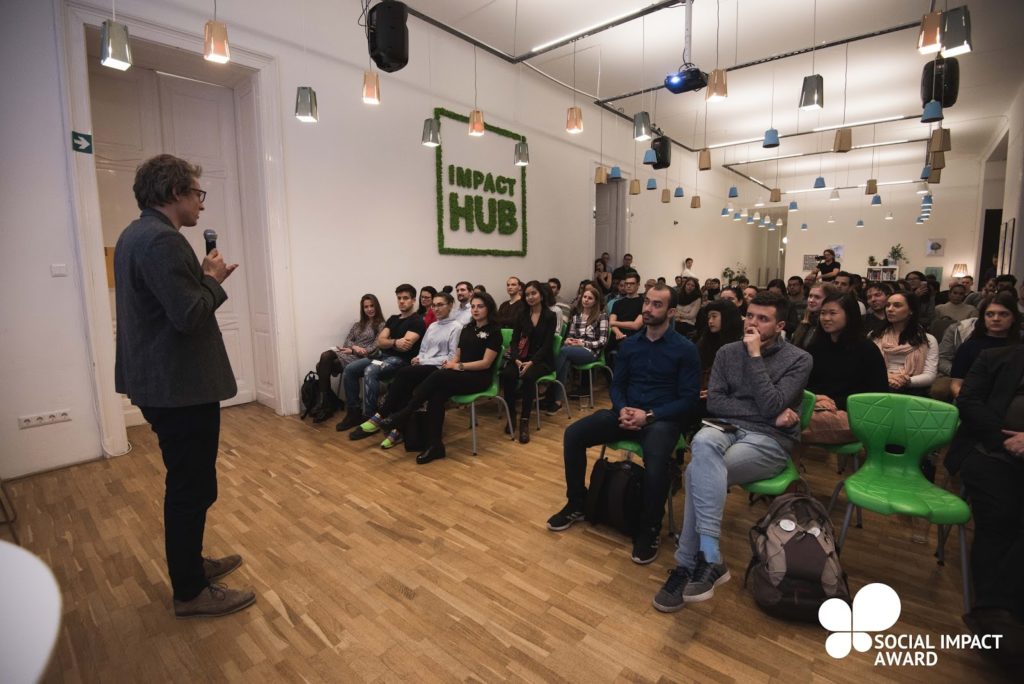 For those who want some more sneak-peeks into our four impact fields in 2019, stay tuned:
Awareness shows you which UN-Sustainable Development Goals our social ventures focused on in 2019. Fostering "Sustainable Communities and Resilient Cities" is more present than ever, influenced by the demographic and climate changes we are experiencing at present. Moreover, you will learn how our awareness activities enabled SIA to go big in Romania.
Education provides you – next to our impact numbers – with a deep-dive into the crucial topic of wellbeing. SIA's academic partner shares the latest findings of our studies on wellbeing. Learn how our young entrepreneurs self-assess their burnout risks and why wellbeing is a true game-changer for social entrepreneurs.
Support highlights how 220 social ventures benefited from our incubation program in 2019. We are amazed that our recent alumni study proves that 77% of SIA winners have a long-lasting impact. Four out of five SIA winners are still running their ventures 3.5 years after attending SIA – a big round of applause to all of them! As a role model, a SIA winner from Kazakhstan shares her story of why she supports mothers to live their professional mission. 
Community underlines our culture within the SIA community in Europe, Africa, and Asia. A SIA finalist stated recently that "SIA's community of likeminded people does not compete, but support and enrich each other to make the world a better place, together.". Moreover, Freshys, our Macedonian winner in 2016, proves how a social food restaurant can also strengthen the local civic community.
Enjoy learning more about Social Impact Award community in our Global Impact Report 2019.
Almost there
You need to register in order to submit your bulletin & vote.
We care about your privacy.
Read Privacy Policy .
× close