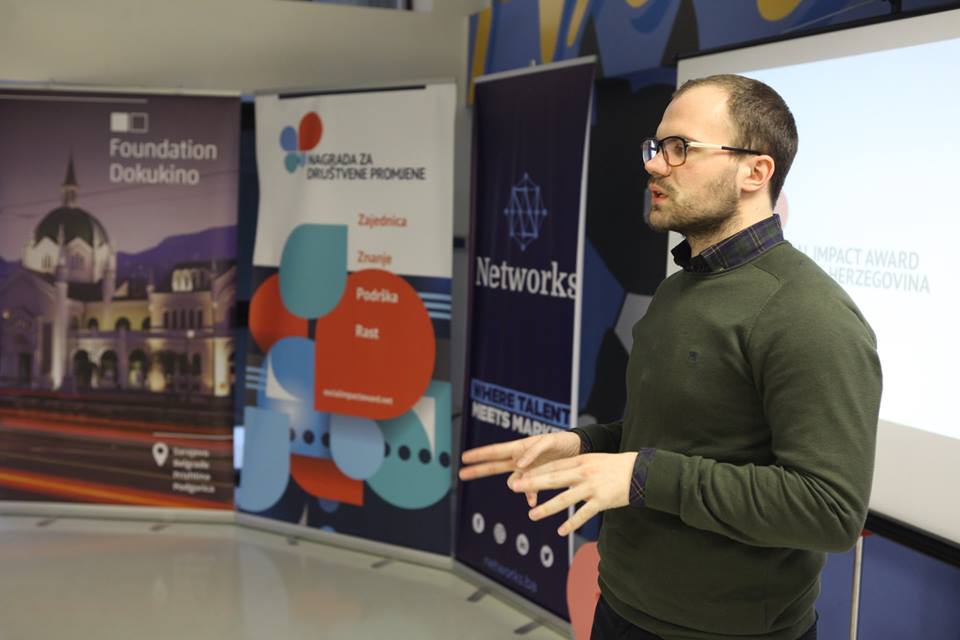 Tips and tricks: How to promote your social business at no cost?
Dear social entrepreneur, or friend, colleague and supporter or a social entrepreneur, this post is for you.
You're at the very beginning, you are confused, you have to learn legal procedures about starting your business without being imprisoned by tax police and people from SIA are encouraging you to think about promotion. You want to survive without getting grey hair and wrinkles and learn how to promote your business at the moment of usual startup money shortage? Look no further.
Let's be clear – you have to promote your business/product/service simply because you cannot get any income if no one knows about you. Your idea can be extremely important, a great solution, with amazing products of services, but if there are no people who are willing to pay for it at a decent price, the effort is futile. You do have to promote yourself and your business.
Create key messages, define channels that are available free and add some creativity.
Things to think about when deciding when and how to do it:
Timing
Don't wait for the first costumer and first money earned to start promotion – do it now. It is good to start promotion even before you start your business, even if you do not have a product ready or you are still not able to offer your services. You have to create a need.
Creating a need
People do have to eat, drink and they do have some other basic needs. Nevertheless, do you really need a vacuum cleaner when there are brooms? We now don't pose the question on what to use, but the very first vacuum cleaners and producers had to convince people that they need their products. Therefore, you have to convince people that they really need you, that your product is needed.
Strategy
You cannot convince people that they need your product if you yourself are not certain of it. What helps with this is strategy. Strategic marketing or strategic communications are professional services you might not have money for as a startup, although their work and results could prove you right to your customers. However, what you do have is common sense. Think as a costumer, test your ideas among your friends (even better acquaintances) and then just write it all down. Create key messages, define channels that are available free and add some creativity. In addition, yes, you should have a simple timeline. To take that first step is hard, but remember there is not much that you can spoil at this stage 😉
Channels
Think about available channels for free promotion, and find out which of the possibilities (which are almost endless) are best for you. Social media is a must and it's free or a good bargain if you decide to use ads. Don't forget traditional media too. You don't have to be an expert, it's enough to sit in front of the TV and watch carefully. You'll notice that there are many live TV shows with many guests in it, usually in the morning or in the afternoon. You need to be there, but hey – they also need you. Television employees are sometimes in desperate need for guests for their long TV shows. Find them, contact them by email or phone and suggest them that your story is more then a business, and they will be ready to host you. It's almost the same with newspapers, they need to fill all that pages with some interesting texts and there is for sure enough place to place the story about you. When we come to online news platforms and lifestyle media, they differ slightly. Think about click-bait headlines (but true to the text and story behind them). This style might be boring for you, but it sells products, so think how can you be attractive to the general public and to your target users. These all might not come with your first initial steps, but create the connection with media, foster it, and right about when you are ready for the market – they will have slots for you in their channels.
Luck
If you did everything well, you'll also need a bit of luck. You'll have to catch a TV show editor at the right moment, your common sense should be similar to those of your target customer and things will take a turn to better.
You can always fundraise to pay communication experts. Sometimes, it might not be a bad option. But try going through these steps first – test yourself and the business.
Author: Zeljko Veljkovic, SIA Communications Officer for BIH, MNE & KOS
Editor: Vladica Jovanovic, SIA Regional Coordinator for BIH, MNE & KOS
Almost there
You need to register in order to submit your bulletin & vote.
We care about your privacy.
Read Privacy Policy .
× close