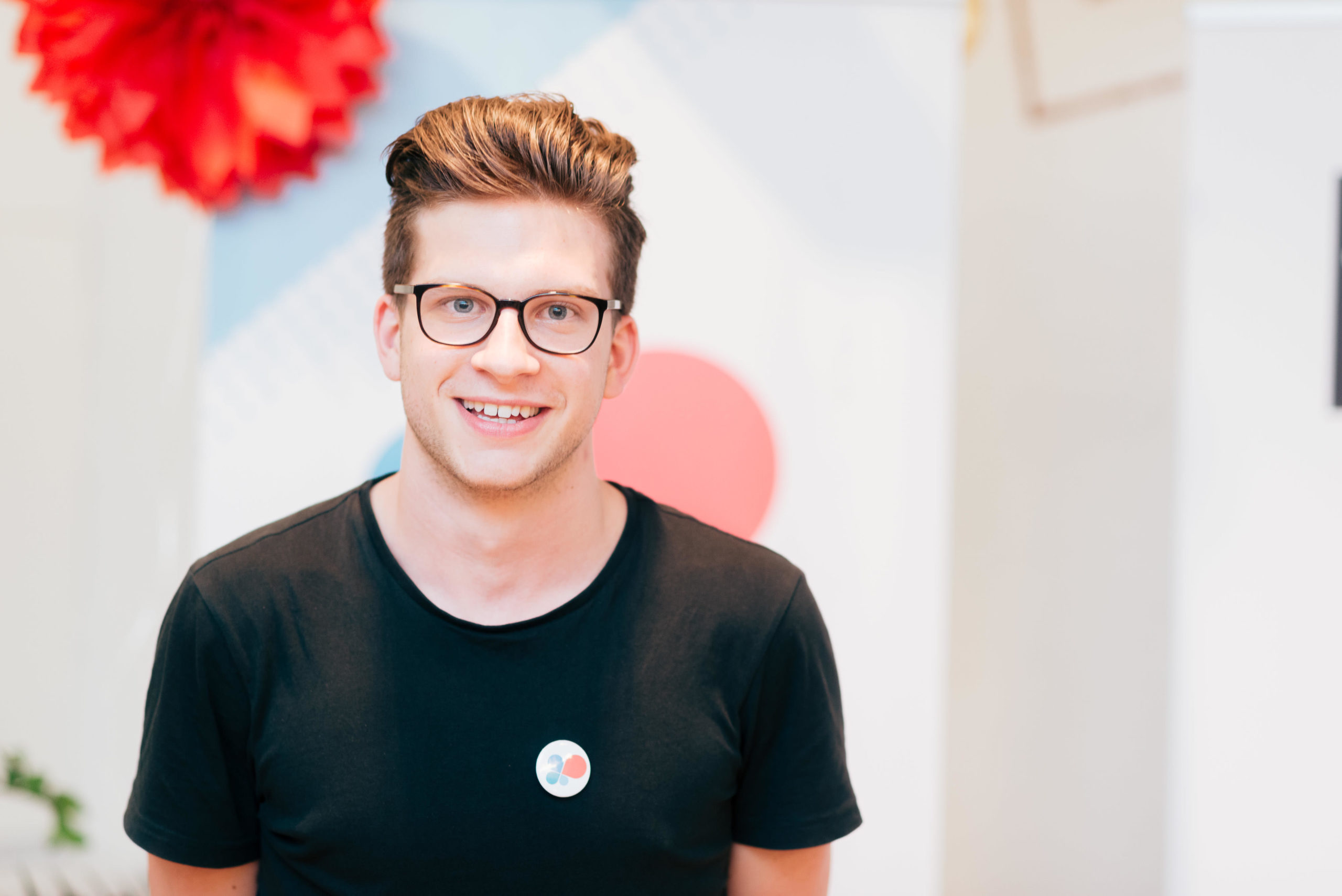 Volunteering gave me more than just the skills!
Lukas Weissinger has been a part of the Social Impact Award volunteer team for almost two years. In these two years, he got to experience a whole range of roles […]
Lukas Weissinger has been a part of the Social Impact Award volunteer team for almost two years. In these two years, he got to experience a whole range of roles and activities and became an essential member of our team. Recently, he joined the Social Entrepreneurship Center at WU, and will support our impact assessment efforts.
You have been a part of SIA's volunteer team for almost two years now. How has your role and engagement evolved over time?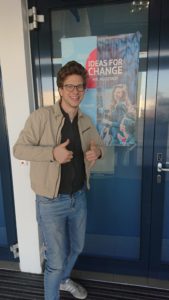 My voluntary work at SIA Austria was my first engagement outside of the university. Looking back on almost two years, I went from an assisting role to now organizing and planning my own projects. At first, I didn't really know what will await me, so I just saw it as a big learning experience and tried to do every task I got handed as best as I could. These tasks ranged from publishing and promoting our workshops and events, to assisting the SIA team at events. This allowed me to get a better understanding of Social Impact Award and its community. Over the course of my first few months, I realized that managing the online content is one of my strong sides and I gradually got more involved with the website. I went from just managing the content to working on the website independently to finally developing and designing the incubation platform for SIA Austria. 
I also got more and more involved in organizing the workshops and even facilitating parts of it. We were touring all over Austria presenting the idea of social entrepreneurship to different crowds. 
I always had the feeling that SIA not only gave me the possibilities to strengthen my already existing skills but also to discover new areas to broaden my capacities.
What are some of the things you've learned during your volunteer experience?
Volunteering in the field of social entrepreneurship definitely gave me more than just skills. It is the entrepreneurial spirit of seeing an issue, finding a solution and applying it that really stuck with me the most.
Being a very structured person myself it really helped me break out of a safety mindset and see the possibilities, go for ideas, and to just try out things and learn from the outcomes. Getting more confident with jumping in the cold water, I was also able to gain experiences that affected my personal and professional development a lot.
Since the program of SIA is lasting a full yeat, it involves a lot of different projects. From workshops to events and foremost the incubation. Therefore, it requires a variety of skills. The biggest personal learning was from getting an insight into the event management aspect. Social Impact Award, with 10 years of experience in hosting events locally and internationally, offers a large range of tools and experiences that made it easy to grow into my role as a volunteer. I started off with promoting our events on- and offline, then assisting our country coordinator onsight by providing technical and hospitality support. Later I was planning and executing our very own fair appearances, which meant representing SIA towards the fair visitors and managing a team of volunteers. 
What is your favorite thing about SIA?
My favorite thing about SIA is definitely the community. Not only the SIA team and my fellow volunteers, who are an awesome group of people you can learn from, work together on spreading the idea(s) of social entrepreneurship and having the best time while doing so. But also the broader community, with all the workshop participants, supporters, and, of course, our finalists.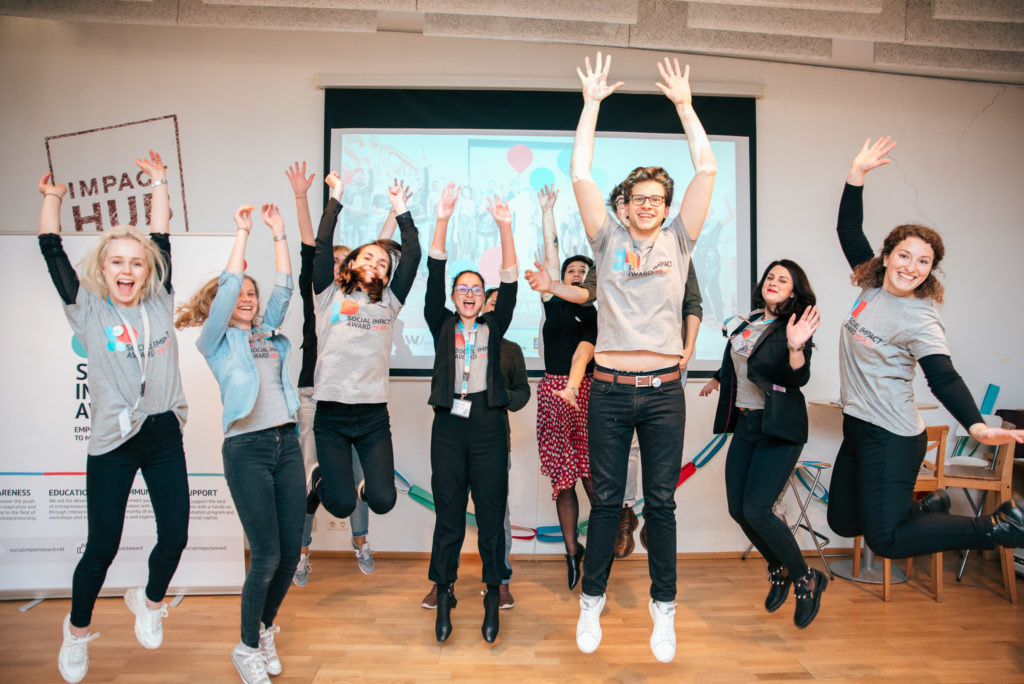 Even though it is a different group of people each year, it is an inspiring experience every time. It gives one so much joy working with peers that have their own idea they are burning for and want to make the world a better place with. Talking to all these people, learning from them and giving advice, while connecting them to the SIA community and ultimately elevating social entrepreneurship as a whole, was my favorite part of volunteering experience by far.
Why would recommend someone join our volunteers' team?
Social Impact Award will give you the possibility to gain the essential skills you need today, such as event management, social media, team management, and many others. However, the one thing I cherished the most while volunteering is the community.