Managing Board
The Managing Board is constituted by the shareholders of the "SIA Social Impact Award gemeinnützige GmbH". The Board drives the vision and strategy of the SIA community. The domains and voting procedures of the Board are defined in the Shareholder Agreement.
Jakob Detering
Chairman of the Board

Jakob Detering leads the strategic direction of SIA and chairs its managing board. From 2015 to 2021 he served as SIA's Managing Director. Before he joined Social Impact Award, he worked in the foundation sector supporting social business across Europe. He is also a social entrepreneur himself as former general manager of 'Somaro', a social business in Romania that runs social groceries to reduce food waste and provide Romanians living at the edge of poverty access to low-priced food. Jakob Detering also is a university lecturer at Modul University in Vienna. He holds a Master in Public Policy and a Bachelor in Business, Economics, and Social Sciences. He was nominated as Global Shaper by the World Economic Forum in 2013.
Peter Vandor
Founder & Academic Director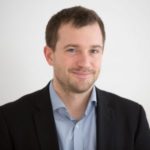 Peter Vandor is the founder and academic director of Social Impact Award. He also serves as a senior researcher and manager of the Social Entrepreneurship Center at WU, the Vienna University of Economics and Business. In his position, he has been leading 50+ collaboration projects with organizations such as ERSTE Foundation, CERN, UNDP, and the Roland Berger Foundation. His research focuses on social entrepreneurship, migrant entrepreneurship, and innovation and has been published in the Journal of Business Venturing and Harvard Business Review. Peter was nominated as Global Shaper by the World Economic Forum in 2012.
Hinnerk Hansen
on behalf of Impact Hub Vienna GmbH

Hinnerk Hansen represents the Impact Hub Vienna GmbH, an organization he co-founded in 2009. He works as an independent advisor in the foundation sector, supports the strategic development of the International Alumni Center in Berlin, and leads the Connecting Networks program for philanthropic institutions across Europe. From 2010 to 2017, Hinnerk was the Global Director of Impact Hub, a community of innovators and a network of spaces in over 100 cities around the world. Besides Social Impact Award's board, he serves on the board of Impact Hub Vienna and other social enterprises and has been appointed to the Global Agenda Council on Social Innovation of the World Economic Forum. Hinnerk holds a master's degree from the Vienna University of Economics and Business.
Advisory Board
The Advisory Board's role is to advise the Managing Board and the entire SIA team on key areas such as strategy, business development, or performance. The Advisory Board has no decision-making power, but rather counsels SIA and thus provides expertise, guidance, and business-development insight. The Advisory Board is composed of the following high-level experts from a wide range of organizations.
Gabriela Gandel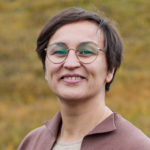 Gabriela serves the Impact Hub network as a Board Director, helping build strategic partnerships and policy influencing initiatives. She spent her last 15 years working as an executive manager with a mix of not-for-profit and for-profit global organizations spanning over 50 countries around the world. As an executive manager she worked for AIESEC International and Romania, Future Considerations and Impact Hub global. As a consultant her clients included HSBC, KPMG, BP, TATE Britain and 10 key art galleries in England. As an experienced leader of innovative global organizations, organizational and personal development consultant and experiential learning designer Gabriela is committed to building organizations and systems that enable people and planet to thrive and meaningful visions to get accomplished.
Annegret Wulff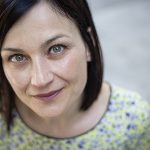 Annegret serves as managing director of MitOst and connects active citizens in an open and diverse network in 40+ countries in Europe and its neighboring regions by encouragíng activities and implementing programs that foster cultural exchange, active citizenship, social cohesion, and sustainable urban and rural development – beyond cultural, sectoral or linguistic borders. She is with MitOst since 2001, where she – among other projects – developed and scaled the Theodor-Heuss-Kolleg to more than 20 countries in Eastern and Central Europe, Turkey, and North Africa. Annegret completed Slavic studies, German studies, and Economy in Potsdam (Germany) and Smolensk (Russia).
Éva Vörös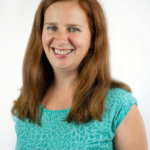 Éva represents the SIA Coordinators in the Advisory Board as a SIA Coordinator in Hungary. Éva joined Impact Hub Budapest in 2021 and is responsible for overseeing, developing and improving the SIA program in Hungary. She is also an active member of the IH Budapest team, and she supports ongoing activities, projects and events. She has extensive international experience with NGO management and tackling social issues. Eva studied social work and English as a major and teacher in Hungary. She also had volunteered in England and in Spain as part of her academic and work experience.
Faith Aweko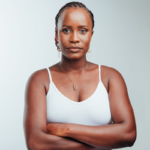 Faith is a social entrepreneur with a vision to fight plastic pollution. In 2018, the SIA alumna founded Reform Africa, a social enterprise that envisions to transform Africa's waste into wealth through designing and transforming plastic waste into environmentally and socially responsible products that supports the local communities in Uganda. Her story has been recognized by CNN, Voice Of America, and the International Monetary Fund. She has won awards like the SEED Award, Because International, Social impact Award, and Recycling Heroes. Faith holds a mini MBA from Sinapis Entrepreneurship Academy, which helped her to understand more of the technical and not just theoretical benefits of environmental sustainability. She has actively participated in the collection and analysis of data for development of the 2018 State of Environment Report. She also undertook an analysis of plastic waste management in Kampala, a case study of Naguru slum where she grew up from.
Jan Peloza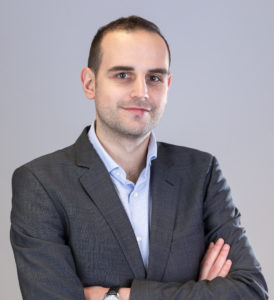 Jan is the Director of the Slovenian Youth Agency, which runs SIA across Slovenia since 2021. He is also the President of the European Youth Card Association and the Acting Secretary General of the International Youth Health Organization. He was the first president of the Alcohol Policy Youth Network and the funder of one of the most successful Slovenian non-governmental organizations, the Youth Network No Excuse Slovenia. Being a youth leader/worker for over 15 years, he contributed to the development of the European health promotion and health-advocacy sector, while at the same time as a trainer and facilitator helped young people to become socially engaged as organizers of many successful international events. Jan is a member of the World Economic Forum Global Shapers' Community, One Young World Ambassador and he received (individually or collectively) the national award for a long-term special contribution to the development of the Slovenian youth sector, the European Commission's Health Award, and many more.
Matthias Scheffelmeier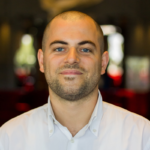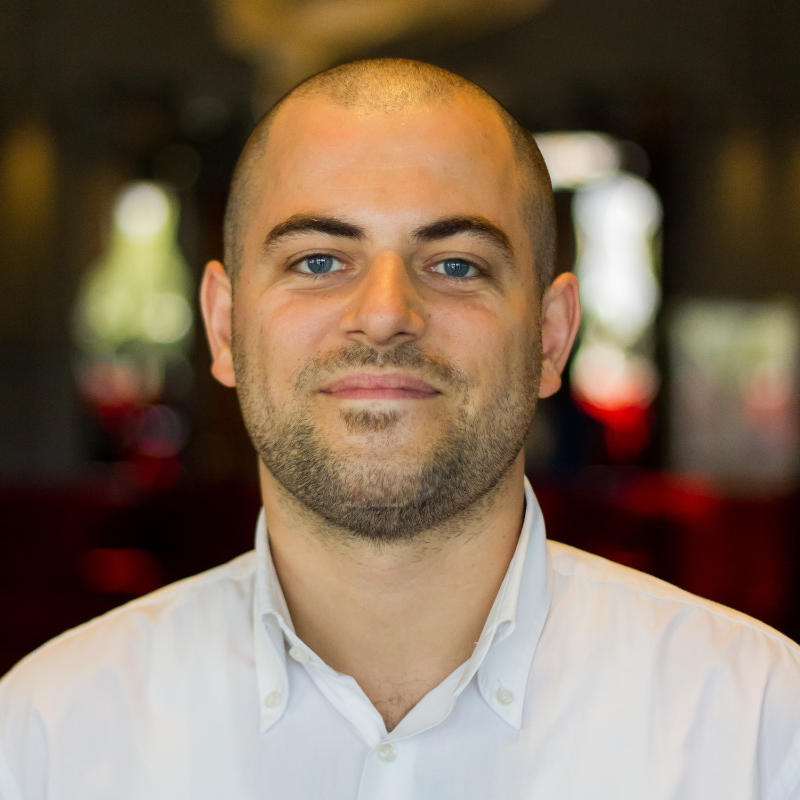 Matthias is the Co-Founder and Managing Co-Director of ChangemakerXchange, a global collaborative community of 1000 young social innovators, activists and changemakers and one of the initiators of The Possibilists, an international alliance of the world's largest youth social innovation networks. He also was until recently and for more than 11 years a Partner at Ashoka Germany, Co-Founder of Ashoka in Turkey and a Member of Ashoka Europe's regional leadership team. Beyond that he's been contributing to the social impact eco-system as Founding Board Member of the Social Entrepreneurship Netzwerk Deutschland (SEND) and as a small scale impact investor, with a focus on ventures tackling climate change. Matthias is also a Member of the global board at MasterPeace, a global grassroots non-profit and non-governmental peace movement.