Managing Board
The Managing Board is constituted by the shareholders of the "SIA Social Impact Award gemeinnützige GmbH". The Board drives the vision and strategy of the SIA community. The domains and voting procedures of the Board are defined in the Shareholder Agreement.
Jakob Detering
Chairman of the Board

Jakob Detering leads the strategic direction of SIA and chairs its managing board. From 2015 to 2021 he served as SIA's Managing Director. Before he joined Social Impact Award, he worked in the foundation sector supporting social business across Europe. He is also a social entrepreneur himself as former general manager of 'Somaro', a social business in Romania that runs social groceries to reduce food waste and provide Romanians living at the edge of poverty access to low-priced food. Jakob Detering also is a university lecturer at Modul University in Vienna. He holds a Master in Public Policy and a Bachelor in Business, Economics, and Social Sciences. He was nominated as Global Shaper by the World Economic Forum in 2013.
Peter Vandor
Founder & Academic Director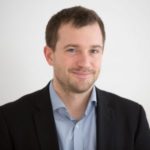 Peter Vandor is the founder and academic director of Social Impact Award. He also serves as a senior researcher and manager of the Social Entrepreneurship Center at WU, the Vienna University of Economics and Business. In his position, he has been leading 50+ collaboration projects with organizations such as ERSTE Foundation, CERN, UNDP, and the Roland Berger Foundation. His research focuses on social entrepreneurship, migrant entrepreneurship, and innovation and has been published in the Journal of Business Venturing and Harvard Business Review. Peter was nominated as Global Shaper by the World Economic Forum in 2012.
Hinnerk Hansen
on behalf of Impact Hub Vienna GmbH

Hinnerk Hansen represents the Impact Hub Vienna GmbH, an organization he co-founded in 2009. He works as an independent advisor in the foundation sector, supports the strategic development of the International Alumni Center in Berlin, and leads the Connecting Networks program for philanthropic institutions across Europe. From 2010 to 2017, Hinnerk was the Global Director of Impact Hub, a community of innovators and a network of spaces in over 100 cities around the world. Besides Social Impact Award's board, he serves on the board of Impact Hub Vienna and other social enterprises and has been appointed to the Global Agenda Council on Social Innovation of the World Economic Forum. Hinnerk holds a master's degree from the Vienna University of Economics and Business.
Advisory Board
The Advisory Board's role is to advise the Managing Board and the entire SIA team on key areas such as strategy, business development, or performance. The Advisory Board has no decision-making power, but rather counsels SIA and thus provides expertise, guidance, and business-development insight. The Advisory Board is composed of the following high-level experts from a wide range of organizations.
Franz Karl Prüller (Chair)
Franz Karl Prüller has been Senior Advisor to the ERSTE Foundation Board since 2016. Before joining ERSTE Foundation, where he was Director of the Social Development Programme from 2005 until 2013, Member of the Board from 2012 until 2016, and the Board's Chair from 2015 to 2016, he worked at Caritas Austria for 17 years. For a period of nine years there, he was Secretary-General in charge of international programs and the project department. During that time he represented Caritas Austria on the executive boards of Caritas Internationalis and Europa and chaired the charitable foundation Neighbour in Need for three years. Prior to 1996, he was in charge of Caritas' Central and Eastern Europe program and disaster relief program. While working on the CEE programme from 1989 to 1993, he helped re-build Caritas organizations in the Czech Republic, Romania, and Bulgaria, among others.
Neven Marinović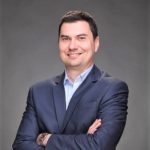 Neven Marinovic is co-founder and executive director of Smart Kolektiv, a leading Serbian organization in the field of CSR and social entrepreneurship, and director of the Responsible Business Forum – a business network established with the aim to mainstream CSR in Serbia. Neven gained formal education at the department for production and management – Faculty of Drama Arts, Belgrade, and informal through numerous education programs throughout Europe and USA including Harvard university course for non-profit management and leadership. Neven co-founded a number of social enterprises in Serbia and was among the initiators of various programs that support social and young entrepreneurs ranging from incubators, training programs to financing schemes, and advocacy coalitions.
Michael Meyer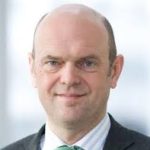 Michael Meyer is head of the Institute for Nonprofit-Management at WU Vienna (University of Economics and Business). At WU Vienna, he is also a member of the academic board of the Professional MBA Program for Social Management and a member of the board of the Competence Center for NPOs and Social Entrepreneurship. Besides, he is head of the board of WU's career center.
Katherine Milligan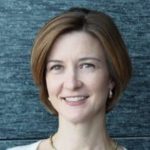 Katherine Milligan is a strategic advisor, coach, board member, and mentor to individuals and institutions working to achieve greater social impact. She teaches courses on social entrepreneurship at the Graduate Institute of International Affairs and the University of Geneva in Switzerland and is the author of over 17 publications, articles, and blogs published by International Institute of Economics, Stanford Social Innovation Review, MIT journal Innovations, World Economic Forum Agenda, and the Harvard Business School. Until January 2019, Katherine also served as Director and Head of the Schwab Foundation for Social Entrepreneurship.
Margarita Nurijanyan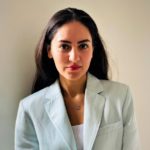 Margarita Nurijanyan represents the SIA Coordinators in the Advisory Board as the SIA Coordinator in Armenia. Margarita is managing programs and events at Impact Hub Yerevan and has around 8 years of experience in project management in various fields, previously working with leading financial and tech companies. She has been actively engaged in the field of social entrepreneurship for the last 2 years and is a social entrepreneur herself, organizing activities and projects for refugees, mainly women and children, relocated from the border regions of Armenia. She is also a cofounder of a digital agency Epactto which provides Digital Marketing, Branding and IT solutions services to companies in Armenia, Russia, USA and UK.  Margarita has studied communications and project management in the USA and in American University of Armenia.
Dita Prikrylova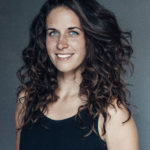 Dita Prikrylova is representing SIA's 1,000+ alumni ventures in the Advisory Board. She is co-founder and CEO of the Czech-based social business Czechitas (Social Impact Award winner 2015) that is inspiring and educating women and youth in IT and digital skills. Dita graduated from Masaryk University with a degree in system engineering and applied computer sciences. Besides Czechitas, she also co-founded a project called "Academy of Programming" powered by Microsoft focused on bringing youth to STEM careers and training teachers, Powercoders, a swiss project teaching refugees coding, Datagirls concept, a community introducing women to data analytics worldwide and finally GreenFox Academy, the Czech branch of successful Hungarian coding bootcamp. Her passion is education, innovations, technology, social entrepreneurship, kitesurfing, climbing, downhill biking, and many other adrenalin adventures.
Petr Vitek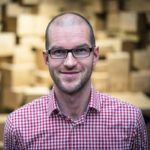 As a co-founder, Petr Vitek is responsible for managing Impact Hubs in the Czech Republic where he focuses on acceleration and innovation programs. He has been the driving force behind scaling SIA to the Czech Republic in 2012 as the first country SIA scaled to outside of Austria. He has been serving on the Board of Trustees at NGOs and Foundations (Amnesty International Czech Rep., Vodafone Foundation Czech Rep., Česká spořitelna Foundation). He co-founded Tilia Impact Ventures, the first Czech impact investment fund. Moreover, Petr has 7 years of experience at Deloitte consulting, mostly in Strategy, Performance Improvement, and Human Capital. Also, Petr served as an interim CFO and has two years of experience at Deloitte Audit.
Annegret Wulff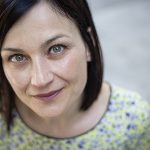 Annegret Wulff serves as managing director of MitOst connects active citizens in an open and diverse network in 40+ countries in Europe and its neighboring regions by encouragíng activities and implementing programs which foster cultural exchange, active citizenship, social cohesion, and sustainable urban and rural development – beyond cultural, sectoral or linguistic borders. She is with MitOst since 2001, where she – among other projects – developed and scaled the Theodor-Heuss-Kolleg to more than 20 countries in Eastern and Central Europe, Turkey, and North Africa. She represents MitOst in several European organizations and networks, including the EU-Russia Civil Society Forum, the Petersburg Dialogue, NECE, and others. Annegret completed Slavic studies, German studies, and Economy in Potsdam (Germany) and Smolensk (Russia).