9 practical support resources to navigate your social business through COVID-19 times
In light of the Covid-19 crisis, not only do long-existing social inequalities become more and more obvious, but humanity is also faced with new challenges. In a situation like this, social businesses are needed even more urgently than before to help shape the way we as a society react and what kind of solutions we develop. However, the sector of social entrepreneurship is itself impaired by the crisis and many ventures are struggling to survive. This is why we put together a selection of resources aimed at supporting social entrepreneurs in navigating the challenges of the COVID-19 crisis and its aftermath.
COVID Response Alliance for Social Entrepreneurs
The COVID Response Alliance for Social Entrepreneurs is an unprecedented collaboration between over 40 global organizations to support social entrepreneurs in pooling knowledge, experience, and responses to alleviate suffering and advance new models of change for a more inclusive, equitable, and sustainable world.
Covidcap.com
Included in the COVID Response Alliance for Social Entrepreneurs, Covidcap.com is a searchable database of over $1 trillion in COVID-19 cash relief resources available to small business and nonprofit entrepreneurs everywhere. 
Best practices and financial solutions | Euclid Network
Euclid Network cultivates and builds cutting-edge sector intelligence, enables peer-to-peer learning, and showcases the most compelling and inspiring stories from all across Europe. As a reaction to the COVID-19 crisis, they have put together an ever-growing list of best practices, financial solutions, and beneficial resources for the social enterprise sector. 
COVID-19 related Resources for Entrepreneurs | Female Founders
Female Founders is the fastest growing community for female entrepreneurial minds in Europe. We recommend that you have a look at their list of resources, opportunities, and good reads for entrepreneurs. 
Virtual Communities for Impact | A toolkit for virtual community builders
Whether your venture was already established in the virtual world or you have just started developing it in this sense, the question of how to build an effective virtual community around your vision is very much relevant. Virtual Communities for Impact is a toolkit that can help you leverage the power of your community. 
Virtual Facilitation Toolkit & Recipes for Wellbeing | Changemakerxchange 
Changemakerxchange has gathered its knowledge and expertise, as well as valuable tips and tricks when it comes to facilitating virtual gatherings. This PDF document is available for everyone who might need support in their virtual facilitation. On their website, you can also find a curated selection of recipes for wellbeing and tips and tricks for working remotely. 
COVID-19 European Investor Status
An open-source, fully editable, and shareable database of investors. 
Unitus Europe – The European Philanthropy & Social Investing Impact Hub
European philanthropy and social investing networks have come together in an informal alliance to support and to give guidance to suppliers of funding, such as foundations, social investors and public funders, throughout the survival (6 months) and the revival (18 months) phases related to the COVID-19 crisis, with a focus on trans-national and cross-border activities in Europe, and beyond. 
A free virtual mentorship program for impact tech founders | tech2impact
Especially for social entrepreneurs who are using technology to achieve Sustainable Development Goals, tech2impact is offering a virtual mentorship program. Over the course of 4 months you can have access to mentors, webinars, and insights on growth hacking, fundraising & pitching, sales & PR, tech, business & product development, and more.
For more details click here.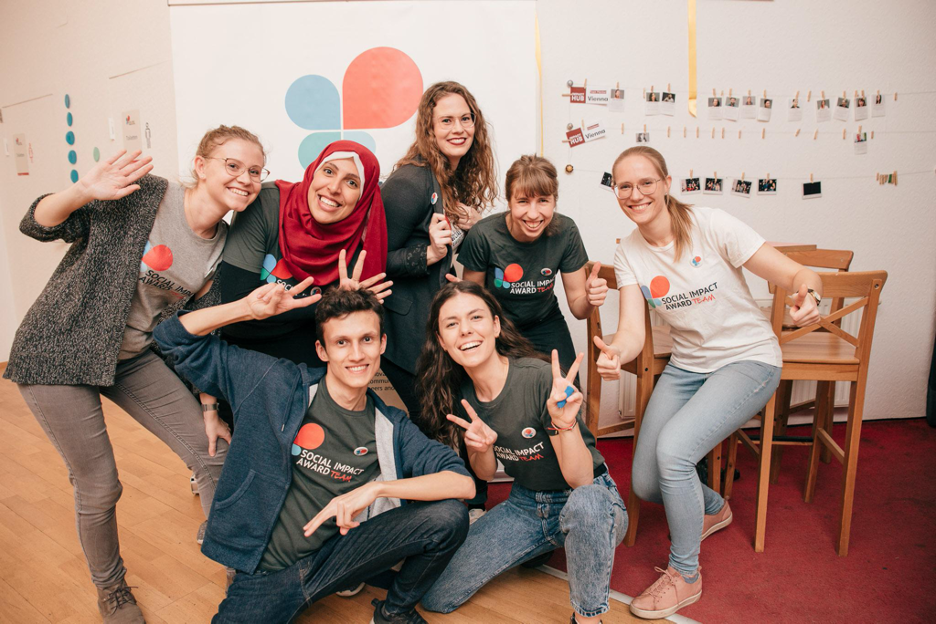 7 reasons why you should NOT join SIA
Have you ever heard of SIA before? No? Yes?
Well, here is a short bio: Founded in 2009, the Social Impact Award conducts education and incubation programs in more than 15 countries in Europe, Africa, and Asia. Its mission is to support social entrepreneurs in the early stages of both developing and implementing innovative business solutions to address key societal challenges. SIA  organizes events and workshops to raise awareness of social entrepreneurship and to provide the necessary skills for young entrepreneurs. 
Twice a year, we the SIA team based in Vienna recruit new volunteers to support us with various tasks. As we are currently recruiting new volunteers, we thought it is of great importance to inform the newcomers about the real-life of a SIA-volunteer. We asked the current volunteers about the last half-year they spent with SIA and these are the 7 reasons they mentioned, why you should NOT join SIA:
1. You will have to meet a bunch of cool, creative, diverse, and caring people from different countries, work, and go out with them on a REGULAR BASIS. No, thank you!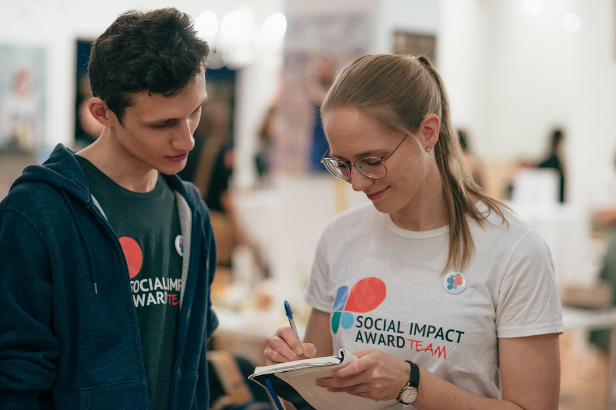 2. You will have to take on responsibility from day one in a team that believes progress is always a team effort. And they always talk about creating impact and becoming a part of something bigger. Nobody told me that beforehand!
3. You get to work with people from various fields who can teach you a lot about what social entrepreneurship means and how to create social impact. And who would like that?
4. You will have to be open to the possibility of shaping your own learning experience by focusing on the development of your current skills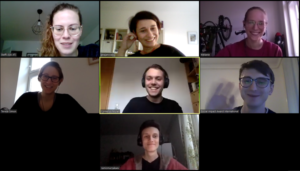 or learning new ones. Is this really necessary?
5. You will have to learn about Holacracy, a new horizontal management technique that requires your participation in the decision making progress. Whaaat?
6. You will have to take part in interactive tactical meetings, with a team that loves to reflect and always tries to achieve higher goals. Even the Coronavirus can´t stop them!
7. You will have to become a "real" part of the team, they don't treat you "just like another volunteer". That is new to me!
And most importantly: you definitely shouldn't join SIA if you are allergic to "Gute Laune".
What do you think now? If you still haven't changed your mind and want to join the team, then hurry up, the application period for SIA volunteering team ends on the 31st of May.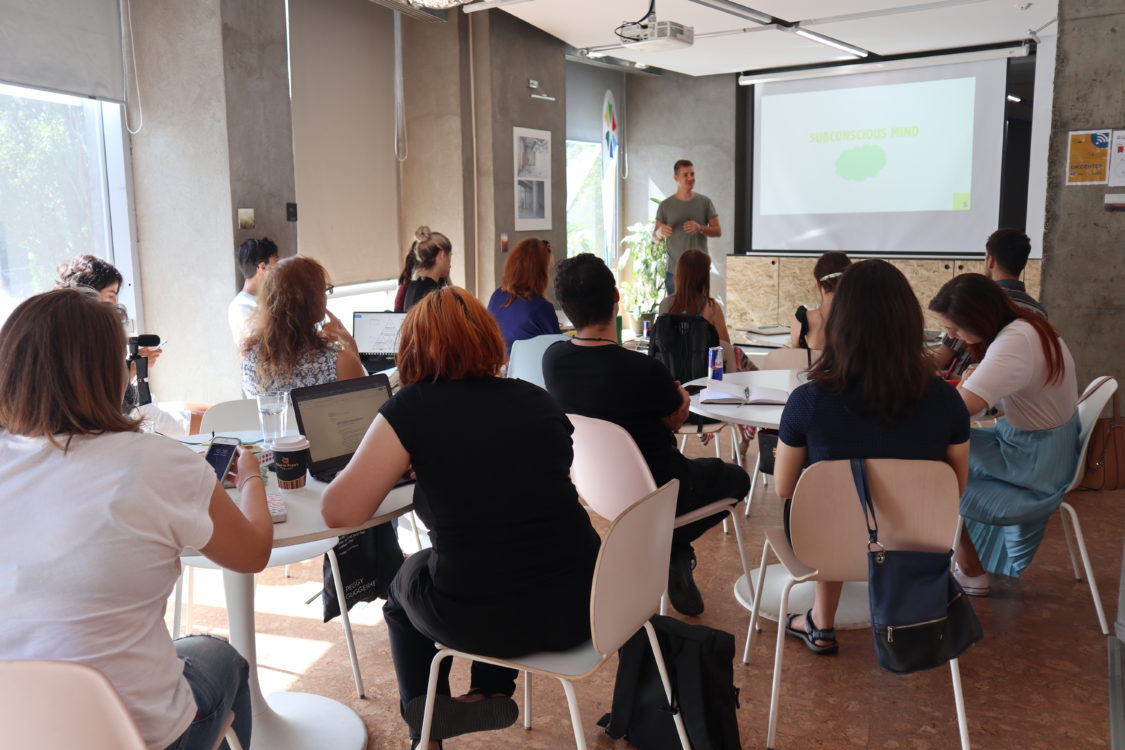 Corina Angelescu and Andreea Nedu are part of the SIA Romania team. We asked them about their work and how is social entrepreneurship developing in Romania, and here's what they have shared. 
This is the second article of our blog series on the topic of how SIA and social entrepreneurship change people's lives. Read more about our Impact fields in 2019. 
Already in 2012, Romania joined the SIA family. How has awareness about social entrepreneurship changed among Romanian youth?
Corina: Awareness of young people about the topic is growing, but slowly. Every year, whenever we go to universities or high schools, the conversation is the same. Youth needs to understand better what social entrepreneurship is, in order to decide if this is the boat they would like to jump on. However, there is a larger potential. I meet many young people who feel the need to do meaningful work. When they discover social entrepreneurship, it clicks well with these values.
When it comes to entrepreneurs, support programs, and companies that want to invest, there is definitely growth. There are more incubators supporting social entrepreneurs and more awareness-raising programs, although not necessarily for youth. 
SIA Romania puts a lot of effort into reaching the youth nationwide. In 2019, you've organized over 25 events and workshops for more than 900 people in 10 cities all over Romania. Why do you do this?
Corina: The most important reason is adding options to their potential careers. We help them see a broader perspective than they are used to in schools. There are also very few programs that reach out nationally on important topics for the local communities. Wherever we go we ask youth about their communities' issues and how to fix them. We encourage initiatives locally which is really important.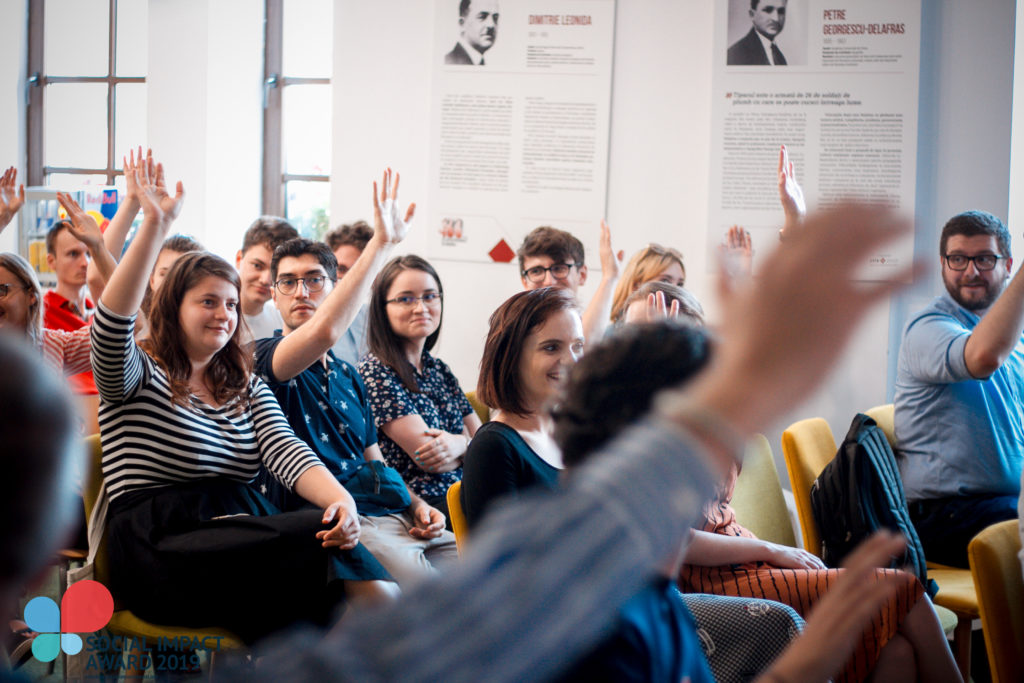 What makes young people reach an a-ha moment when learning about social entrepreneurship?
Andrea: What works best are examples. At every presentation, we show them the real people who build social enterprises. They realize it's possible. Showing examples or meeting entrepreneurs in person and engaging in discussions – young people can easily relate to that.
What are your ambitions for 2020?
Andrea: We want as many youngsters as possible to really understand social entrepreneurship. In the past years, we have positioned SIA Romania as a tool for exactly that. We have also built a great group of supporters all around the country. In the next years, we will push further and implement our ideas to make this happen.
Enjoy learning more about Social Impact Award community in our Global Impact Report 2019.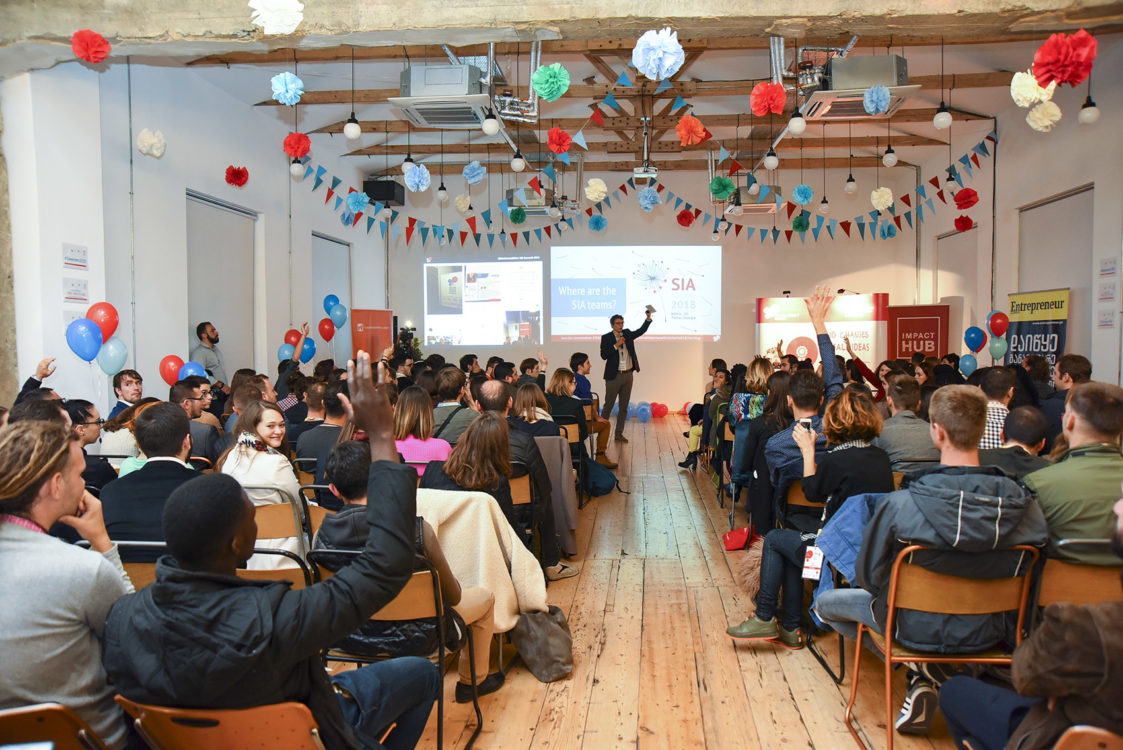 SIA's Global Impact Report showcases how 220 incubated ventures shaped Social Innovation in 2019
Every year, we look back on the activities and achievements of our international community over the past year. Our yearly Global Impact Report provides a bigger picture of our impact work in Europe, Africa, and Asia. The report summarizes our efforts in helping young social entrepreneurs navigate from vague intentions to promising impact ventures.
This is the first article of our blog series on the topic of how SIA and social entrepreneurship change people's lives.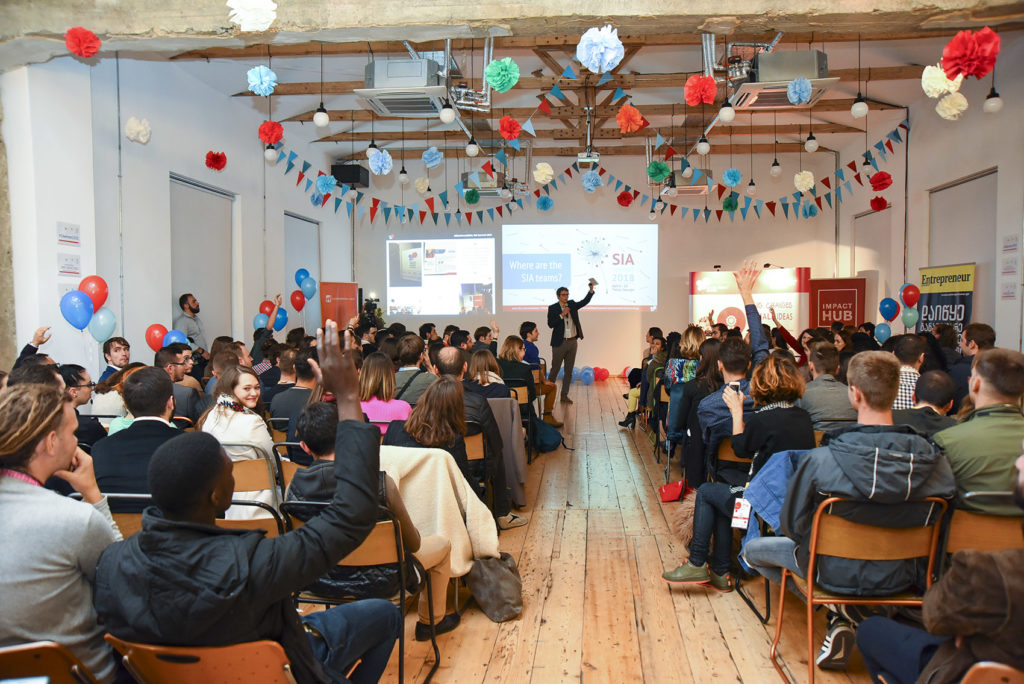 Today, we are proud to share with you the brand-new Global Impact Report 2019. We invite you to study it in detail to learn about what SIA does in its four impact fields of Awareness, Education, Support, and Community. Learn about how our journey developed over the yearly program and successfully ended with our SIA Summit in Kyiv hosting 150+ stakeholders.
Moreover, you can sneak-peek into our vision of scaling into new regions. Our managing board member, Hinnerk Hansen, also shares with you one more thought on why fresh, young voices should weigh in on the global discussion of social change. We cannot wait to experience more role models like Greta in our community.    
But before you start reading all these stories, learn about our key findings on 10 years of SIA. Since establishing the SIA community in 2009, we have been active in 25+ countries, offering 1,000+ workshops and events to 31,000+ young people. So far 730 social ventures have been successfully incubated. 77% of our SIA winners are still running their ventures 3.5 years after participating in SIA. 
Only in 2019, SIA provided 200+ workshops and events to leverage the awareness and potential of social entrepreneurship among young people. About 8,400 young people participated in 70+ cities in 16 countries globally. About 220 social ventures got successfully incubated to bring their idea to the next level and learn core-skills for their personal entrepreneurial journey. 
For all of you who cannot wait to start reading, find our Global Impact Report 2019 here.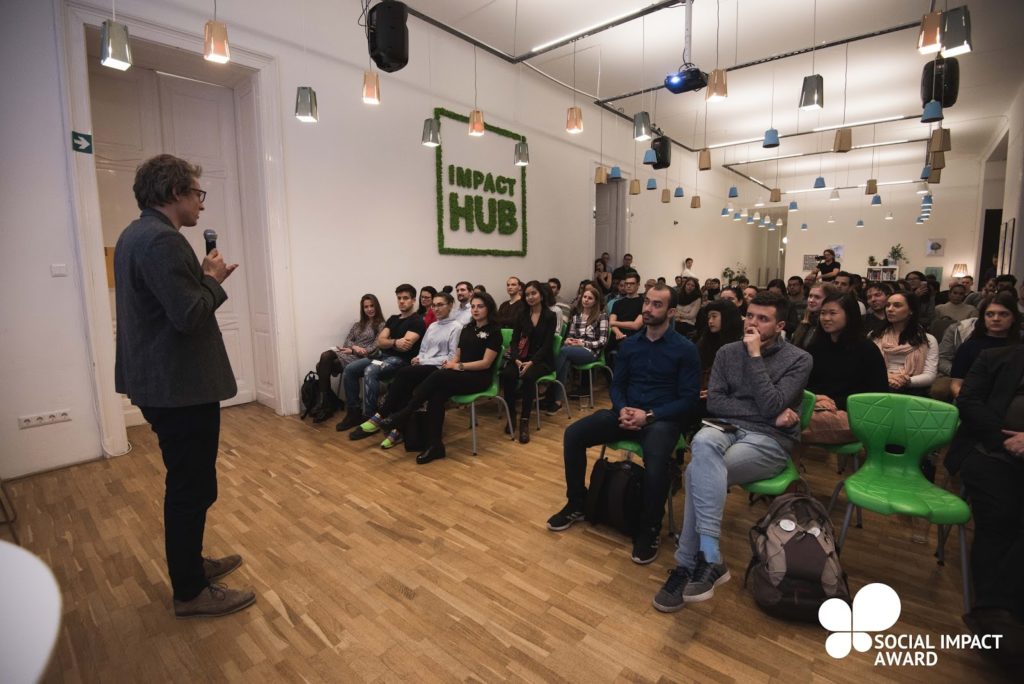 For those who want some more sneak-peeks into our four impact fields in 2019, stay tuned:
Awareness shows you which UN-Sustainable Development Goals our social ventures focused on in 2019. Fostering "Sustainable Communities and Resilient Cities" is more present than ever, influenced by the demographic and climate changes we are experiencing at present. Moreover, you will learn how our awareness activities enabled SIA to go big in Romania.
Education provides you – next to our impact numbers – with a deep-dive into the crucial topic of wellbeing. SIA's academic partner shares the latest findings of our studies on wellbeing. Learn how our young entrepreneurs self-assess their burnout risks and why wellbeing is a true game-changer for social entrepreneurs.
Support highlights how 220 social ventures benefited from our incubation program in 2019. We are amazed that our recent alumni study proves that 77% of SIA winners have a long-lasting impact. Four out of five SIA winners are still running their ventures 3.5 years after attending SIA – a big round of applause to all of them! As a role model, a SIA winner from Kazakhstan shares her story of why she supports mothers to live their professional mission. 
Community underlines our culture within the SIA community in Europe, Africa, and Asia. A SIA finalist stated recently that "SIA's community of likeminded people does not compete, but support and enrich each other to make the world a better place, together.". Moreover, Freshys, our Macedonian winner in 2016, proves how a social food restaurant can also strengthen the local civic community.
Enjoy learning more about Social Impact Award community in our Global Impact Report 2019.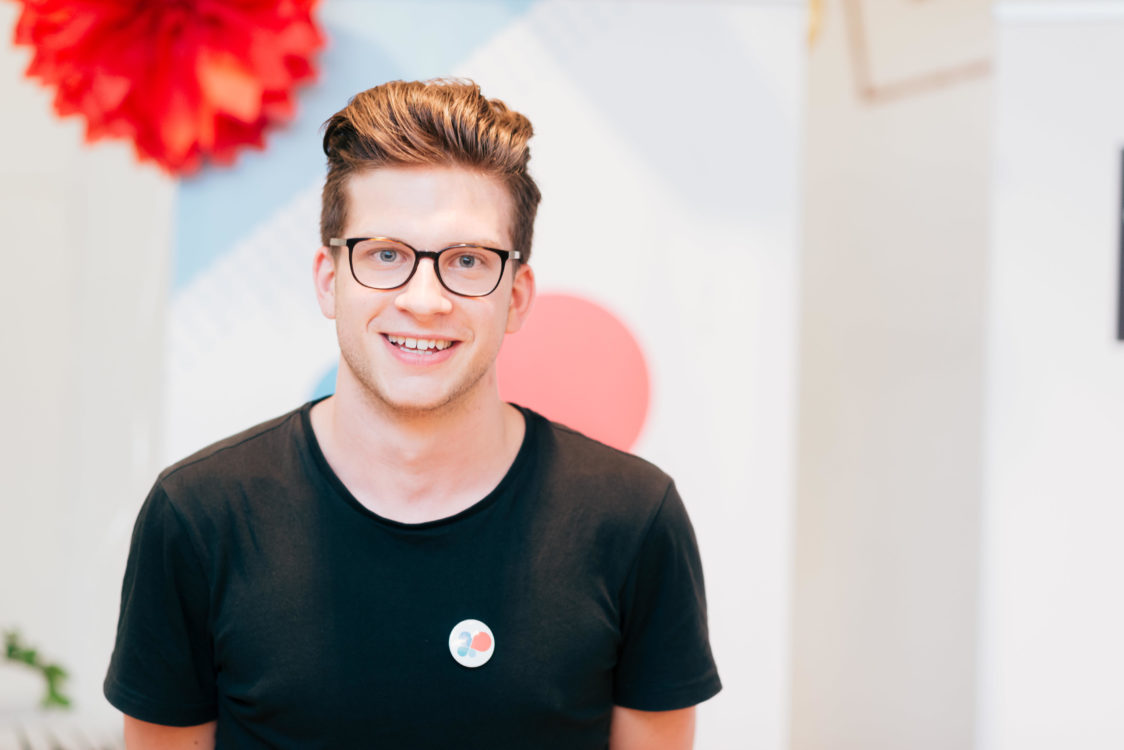 Volunteering gave me more than just the skills!
Lukas Weissinger has been a part of the Social Impact Award volunteer team for almost two years. In these two years, he got to experience a whole range of roles and activities and became an essential member of our team. Recently, he joined the Social Entrepreneurship Center at WU, and will support our impact assessment efforts.
You have been a part of SIA's volunteer team for almost two years now. How has your role and engagement evolved over time?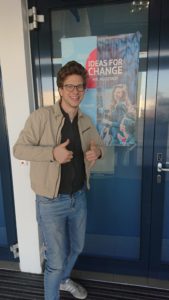 My voluntary work at SIA Austria was my first engagement outside of the university. Looking back on almost two years, I went from an assisting role to now organizing and planning my own projects. At first, I didn't really know what will await me, so I just saw it as a big learning experience and tried to do every task I got handed as best as I could. These tasks ranged from publishing and promoting our workshops and events, to assisting the SIA team at events. This allowed me to get a better understanding of Social Impact Award and its community. Over the course of my first few months, I realized that managing the online content is one of my strong sides and I gradually got more involved with the website. I went from just managing the content to working on the website independently to finally developing and designing the incubation platform for SIA Austria. 
I also got more and more involved in organizing the workshops and even facilitating parts of it. We were touring all over Austria presenting the idea of social entrepreneurship to different crowds. 
I always had the feeling that SIA not only gave me the possibilities to strengthen my already existing skills but also to discover new areas to broaden my capacities.
What are some of the things you've learned during your volunteer experience?
Volunteering in the field of social entrepreneurship definitely gave me more than just skills. It is the entrepreneurial spirit of seeing an issue, finding a solution and applying it that really stuck with me the most.
Being a very structured person myself it really helped me break out of a safety mindset and see the possibilities, go for ideas, and to just try out things and learn from the outcomes. Getting more confident with jumping in the cold water, I was also able to gain experiences that affected my personal and professional development a lot.
Since the program of SIA is lasting a full yeat, it involves a lot of different projects. From workshops to events and foremost the incubation. Therefore, it requires a variety of skills. The biggest personal learning was from getting an insight into the event management aspect. Social Impact Award, with 10 years of experience in hosting events locally and internationally, offers a large range of tools and experiences that made it easy to grow into my role as a volunteer. I started off with promoting our events on- and offline, then assisting our country coordinator onsight by providing technical and hospitality support. Later I was planning and executing our very own fair appearances, which meant representing SIA towards the fair visitors and managing a team of volunteers. 
What is your favorite thing about SIA?
My favorite thing about SIA is definitely the community. Not only the SIA team and my fellow volunteers, who are an awesome group of people you can learn from, work together on spreading the idea(s) of social entrepreneurship and having the best time while doing so. But also the broader community, with all the workshop participants, supporters, and, of course, our finalists.
Even though it is a different group of people each year, it is an inspiring experience every time. It gives one so much joy working with peers that have their own idea they are burning for and want to make the world a better place with. Talking to all these people, learning from them and giving advice, while connecting them to the SIA community and ultimately elevating social entrepreneurship as a whole, was my favorite part of volunteering experience by far.
Why would recommend someone join our volunteers' team?
Social Impact Award will give you the possibility to gain the essential skills you need today, such as event management, social media, team management, and many others. However, the one thing I cherished the most while volunteering is the community.

The Voice of Youth Matters
How the elites start to listen and why the youth needs to remain loud
Jakob Detering, Managing Director of SIA International, recently took part at the European Forum Alpbach, an elitist gathering of decision-makers from politics, business and civil society in the Austrian alpine village Alpbach. Here are his reflections on it.
An idyllic village in the Alps as a meeting point of elites and youth
Every August, the European (and global) elites are gathering in Alpbach for the European Forum (EFA) and turn the idyllic village in the midst of the Austrian Alps into a melting pot of the current political and economic discourse. Compared to the renowned Annual Congress of the World Economic Forum, the European Forum is a rather intimate and informal setting, which allows for more open and direct conversations and debates. But the gathering is also unique due to the fact that more than 700 young people from more than 90 countries worldwide receive scholarships to take part in the event.
I already took part in several EFAs in previous years, but never have I experienced the young scholarship holders as loud and visible throughout the panel discussions and informal debates as this time.
The youth conquers the stage
In a breakout session on the future of formal education, for instance, an NGO leader left the stage after her opening remarks, just to give her chair to an 18-year old Austrian pupil. Suddenly, the other panelists – among them a board member of the German foundation Bertelsmann Stiftung and the former Austrian Minister of Education – found themselves in the midst of a heated discussion with a young pupil on the topic of education.
Another occasion of such spontaneous confrontation of the youth and the elites took place when the former UN General Secretary Ban Ki-Moon walked his way up to the Congress Center above the village together with Austrian President Alexander Van der Bellen. At the Congress Center, the two political leaders were greeted by a few hundred young climate protesters. Most of these protesters were EFA scholarship holders and they used the occasion to make their voice heard on their concerns around global warming.
The youth is loud and articulated
I found these incidents very encouraging, mainly for two reasons: first, because the young participants showed the necessary courage and dedication to making their voice heard – and while doing so they were able to articulate their opinions and desires clearly and to the point. The young pupil joining the panel discussion on the future education did not only make a clear statement that we can't improve our educational systems without the voices and perspectives of those that are directly affected by them. She also articulated clear expectations towards the designers of formal educational systems – whether it was about the training of teachers or the inclusion of digital skills in the school systems.
And second, because the elites are actually starting to listen to these young voices. Instead of ignoring the protesters, Ki-Moon and Van der Bellen did engage with the crowd in a conversation around climate change. And in many of the keynotes and panel discussions, the political and economic leaders referred to Greta Thunberg and the "Fridays-For-Future" movement as a wake-up call.
An encouragement to speak up
These signs are positive, but at the same time let's not be naive: acknowledging the opinions of a young pupil, engaging with climate protesters or referring to Greta Thurnberg is mainly great for the elites' PR and might not lead to any concrete action. So, let us take the fact that the opinions of the youth are not ignored anymore as an encouragement to make our voices heard – whether it is around education, climate change or any other topic that concerns us as the young generation of the world!
Learn more about European Forum Alpbach and apply for a scholarship soon:
About the Author
Jakob Detering is the Managing Director of Social Impact Award. In doing so, Jakob is committed to build capacity among early-stage entrepreneurs and foster cross-sector dialogues on the topic of social entrepreneurship. Moreover, Jakob serves as a university lecturer for MBA classes on social entrepreneurship and is a member of the Management Board of the World Summit Awards. Before he joined Social Impact Award in 2015, Jakob worked in the foundation sector. He is also a social entrepreneur himself as former general manager of 'Somaro', a social business in Romania that runs social groceries to reduce food waste and provide Romanians living at the edge of poverty access to low-priced food. Jakob holds a Master in Public Policy and a Bachelor in Business, Economics and Social Sciences. Since 2013, he also serves as a Global Shaper of the World Economic Forum.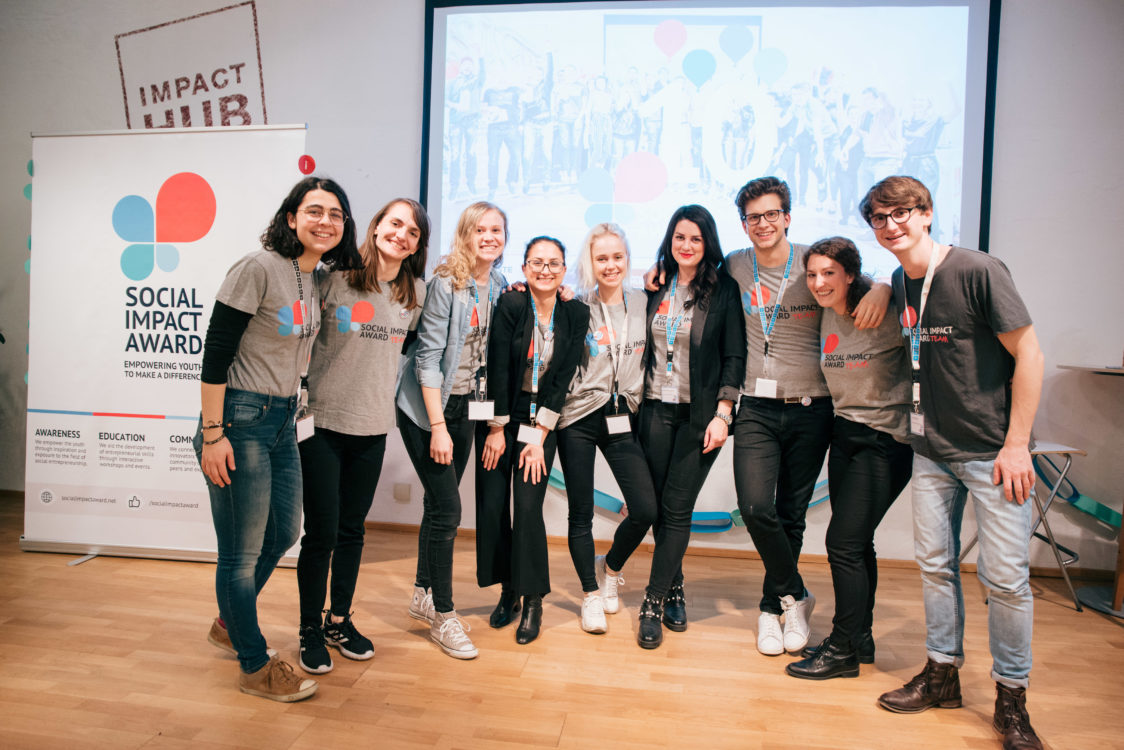 Are you crazy? Why would you want to be a volunteer? The story of a SIA volunteer Tansu will tell you why!
Throughout the year, Social Impact Award engages with a lot of volunteers. But how does their journey look like? What do they gain through this experience? We asked one of our volunteers, Tansu Akinci, to share her thoughts on volunteering and her Social Impact Award journey.
Are you crazy? Being a volunteer is nonsense! You are working but not earning anything?!
vs.
On a good CV, volunteer experiences are really important!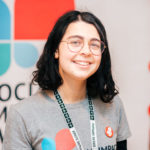 Two different sides of a medallion: Nowadays, as a motivated young person, studying is not enough. But not enough for what? To get a good job, to be enrolled in a prestigious master program? No, it is not that superficial, there is more. Let me take you to a short journey into my experiences as a SIA volunteer for about a year.
Before joining the SIA family, I had no idea what social entrepreneurship and being an entrepreneur meant. I was considering myself as a risk-averse person who would never become a part of the risky and highly uncertain world of some hyper-motivated people who never sleep and try to build a solid business from scratch. No, that was too much… But again, a part of me was curious and wanted to explore this mysterious world and confront my stereotypes. After joining SIA and becoming a member of Impact Hub Vienna, doors to an incredible cool community were open, terms like co-working spaces, pitches, networking events, and many more gained meaning to me.
To sum up my experiences and lessons-learned in SIA, four things should be emphasized:
1. SIA offered me the entrance to a great community with highly motivated people, who want to change something for good. Critical people with a real vision behind their work, amazing ideas and projects that are concerned with the real-world problems, not just with the idea of making more and more money… Impossible is not a word here. I have not met a single pessimistic person, on the contrary, everyone inspired me to be a more conscious entrepreneur. I have learned a completely new concept of business: social business, which is the coolest thing I have ever heard.
2. SIA-Team = a great team. From day 1, I was a part of a big international family, worked with other motivated students like myself and saw that there are many other young people who share similar opinions and want to become a part of the solution, not the problem.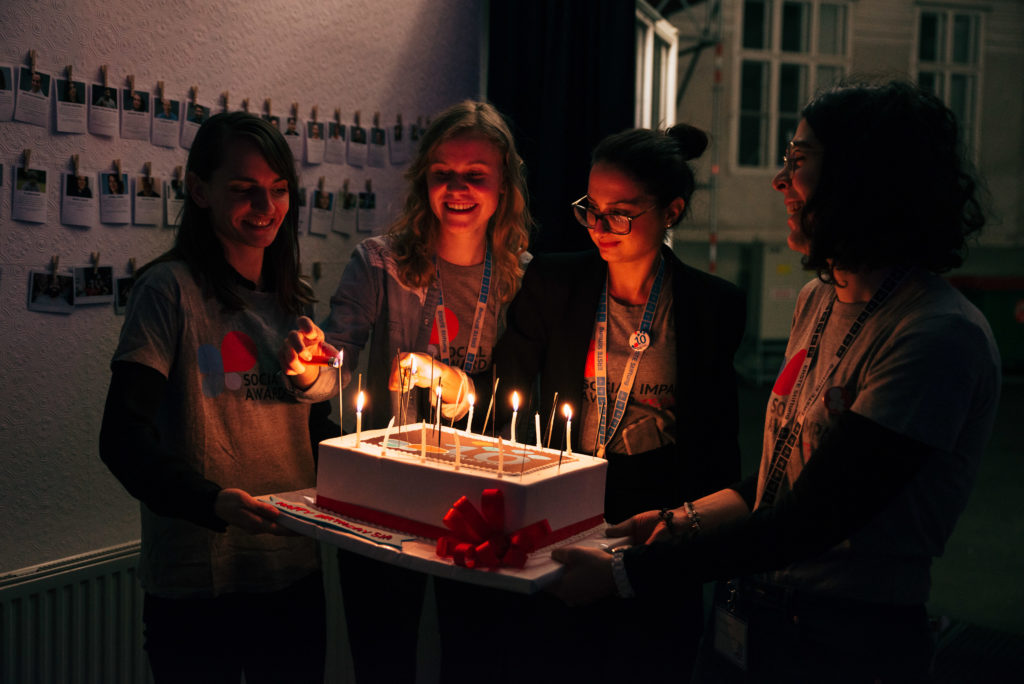 3. I have learned how to be more flexible. Sometimes you need to be there to present something, sometimes you need to decorate for an event, sometimes you need to think about reaching as many people as possible and increase the awareness of youth on important subjects, sometimes you need to do spamming activities on social media or just chill out while making some cool SIA buttons. No matter what you are doing, it is fun and you're doing something meaningful, for yourself as well as for society!
4. It is not just about being a passive part of the community and getting inspired by "other" cool projects. It is about actively doing something! After joining SIA I saw many doors opening or had the chance to open them. Through networking events, I made many valuable connections and great things happened such as internships, good contacts, greater knowledge and even a social start-up in which I am currently active as a social entrepreneur!
So, SIA is what you make out of it. Being a volunteer requires two important skills: motivation and an open mind. The rest shapes from itself!
Thank you SIA for everything! I'll be around – once you are in, you can never get out!
Photo credit: Alexander Gotter
Social Impact Award is the winner of TRIGOS 2019!
What do a bicycle delivery service that employs women in Uganda, a Russian company that produces 3D printed affordable prosthetics for children, and an Austrian startup that does modular, innovative shelters for homeless people have in common? They are all alumni of Social Impact Award!
All these businesses and individuals we supported around the world are the reason we have won "TRIGOS 2019 Award" in the category of "International Engagement", at the TRIGOS Gala on June 12, at Marx Palace in Vienna.
TRIGOS Gala gathered 220 guests from the world of business, politics and civil society, eagerly following who will take home the prestigious award for companies that embody responsible action in their core business. In a video message, Federal President Dr. Alexander Van der Bellen shared his appreciation for all the companies that contribute to Austria's future viability.
We also want to take the opportunity and congratulate other companies who won "TRIGOS 2019 Award" in their respective categories – Vollpension, Deloitte Future Fund (with the program found!), hollu Systemhygiene, Neuburger Fleschlos and Lenzig AG.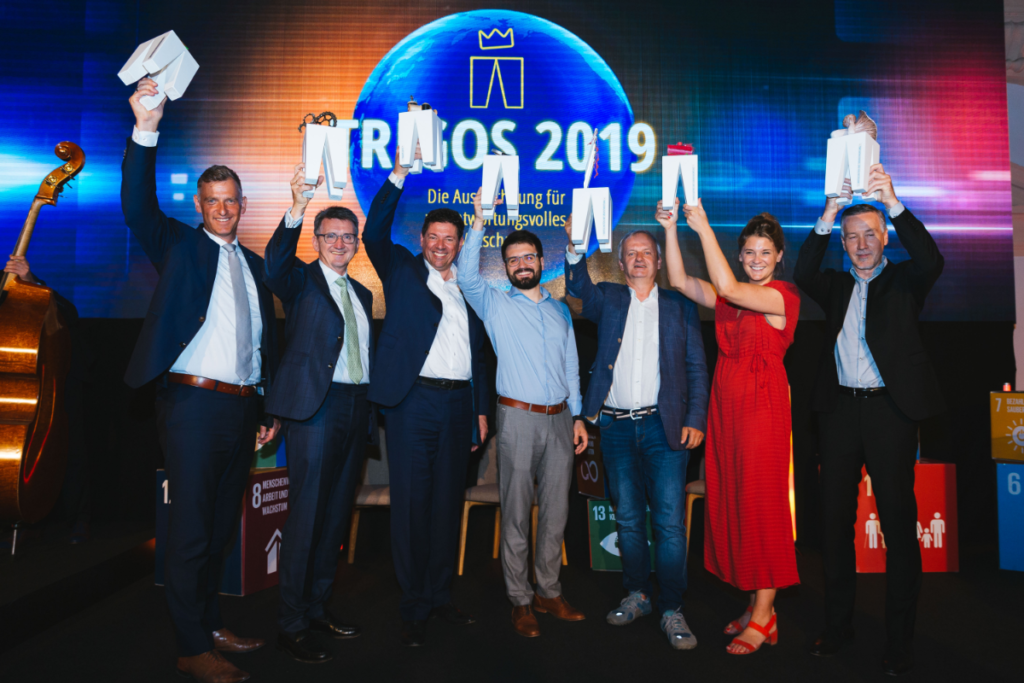 TRIGOS is the most prestigious award for responsible businesses in Austria. In 2019, a total of 147 nominations were received, and six companies were awarded in six different categories. The award recognizes companies who are role models, contributing to the sustainable future of Austrian society, economy, and environment.
If you would like to stay informed about our work, sign up for our quarterly newsletter here.
Photos Copyright: Gebrüder Pixel / www.gebruederpixel.at

SIA is nominated for TRIGOS 2019 Award!
We have been recognized for our efforts to engage youth internationally!
Social Impact Award is happy to announce that we are nominated for this year's TRIGOS Award, out of 147 submissions.
Social Impact Award aims at supporting aspiring young social entrepreneurs in the development and implementation of their innovative ideas. In the past, we have reached over 25,000 young people in Europe, Central Asia, and East Africa.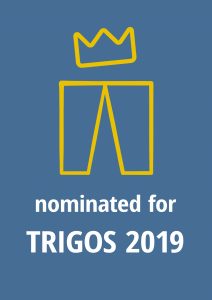 The jury was impressed by our social franchising system and our ability to build the capacity of the organizations on the ground. This proven process also includes several control and feedback loops as well as regular evaluations by WU Vienna.
TRIGOS is a prestigious award for responsible businesses, awarded in six different categories. The award recognizes companies who are role models, contributing to the sustainable future of Austrian society, economy, and environment. Since 2004, more than 2,200 Austrian companies have submitted a wide variety of exemplary and trend-setting projects, out of which around 270 have been awarded with TRIGOS.
We will find out whether SIA has won in the category International Engagement on June 12 at the TRIGOS Gala. We are looking forward to it!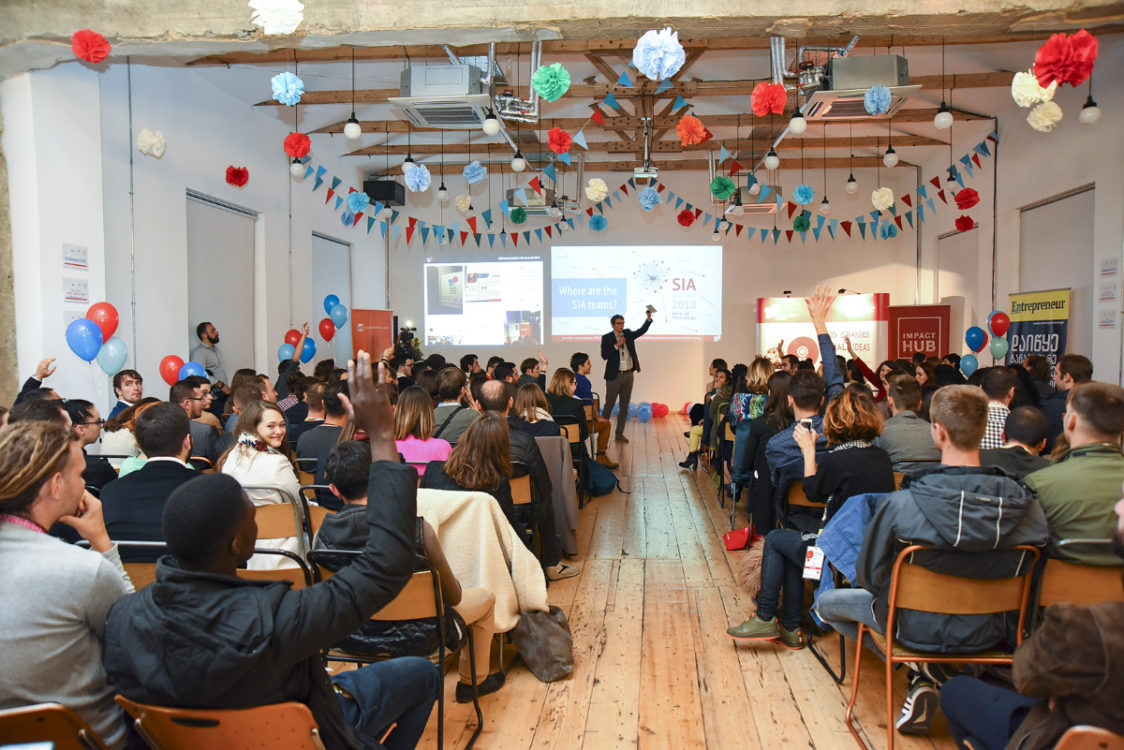 SIA Summit – A Winner's Perspective
In November 2018, Social Impact Award gathered SIA winners from all countries, together with SIA organizers and partners for three intense days of learning, sharing and collaborating in the vibrant city of Tbilisi, Georgia. We invited one of the winners, Julia Bodin from SIA Switzerland, to share her SIA Summit experience with you.
My project Let's Talk Waste was awarded the jury prize of Social Impact Award Switzerland 2018. The project's mission at heart is to inspire private individuals to rethink their waste production, to make them understand that there is value in waste and to incite them to think about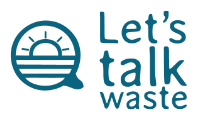 reducing the amount of waste they are producing. I believe that there is power in the actions of the individuals which is why I am betting that with our consumption choices, we can pressure politics and industrials to change their way of working and designing laws and products. I offer a full-service solution targeted at businesses, that reduces the environmental impact and image of the business, handles the business' recyclable waste and empowers its employees to better manage their waste at work and at home.
As the winner of SIA 2018, I was invited to join the SIA Summit in Tbilisi, Georgia. I came a few days early to get a chance to visit before the Summit started. I visited the breath-taking old town of Tbilisi, experienced the sulfur baths, went into the impressive Holy Trinity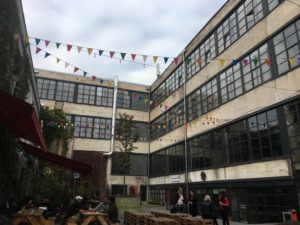 Cathedral, got mistaken for a local and got lost in the Botanical Gardens. I also went to the former capital of Georgia, Mtskheta and visited its surrounding monasteries: a sight worth seeing. Naturally, coming early meant that I got time to meet the SIA global team and helped with the final preparations. I met some of the amazing volunteers that made sure the event ran smoothly on top of the impeccable preparation by the organizers.
SIA Summit was held at Fabrika, a former sewing factory now converted into a youth hub: a youth hostel, restaurants, bars, coffee shops, start-up stores, and Impact Hub Tbilisi. It was the perfect spot for SIA Summit: we were hosted in the youth hostel where we ate amazing breakfasts and only had to cross the courtyard to get to the event.
SIA Summit was broken down into three parts. On day 1, we learned about the main four impact maker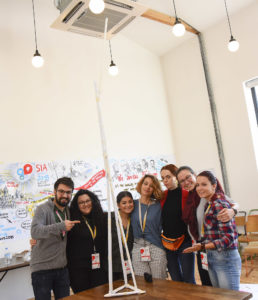 skills: leadership, innovation, connection and strategy. I chose to participate in the strategy workshop with Barbara Inmann and the connection workshop with Dusan Jankovic. Although I learned many things, the main takeaway for me came from the connection workshop: never go to a meeting or start a conversation with a person of interest without having defined ahead of time what you want to ask. Your "ask" should always be proportionate to the time you have to increase the chances of that person acceding your request. This is a skill I am applying to my daily meetings and encounters.
On day 2, we were invited to participate in the summit challenge which made us live the whole entrepreneurship experience with paper, Lego and a roll of tape. The concept was for us to build the tallest paper tower in 2 hours, but we could not use our own paper to make the tower, we had to buy paper or building blocks, from the other teams. We, therefore, experienced designing a solution, leading a team, distributing roles, strategizing, negotiating and executing – a brilliant exercise and some major learnings! On the last day, we met with representatives of the Social Impact Award partners for consultation sessions, which I found truly enriching and the contact opportunities priceless.
I left SIA Summit nourished and energized by all the connections, exchanges and exposure to different cultures. SIA Summit was the climax point of SIA program and the perfect way of closing my SIA 2018 experience. The ideal springboard to continue working on my venture with fresh ideas in my head and new perspectives.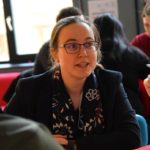 Julia is an environmental engineer and change maker, founder of the project Let's Talk Waste. After her studies at Swiss Federal Institute of Technology in Lausanne, Switzerland she worked in various contexts: environmental investment for a private bank, research on microplastics for a biochemistry lab, innovation for a non-profit organization and now, social entrepreneurship with her own project. She is also a photographer, a biker, a diver and is driven by her passion for oceans. She is convinced that oceans are a key element of human's survival on this earth and to our planet's wellbeing.
Almost there
You need to register in order to submit your bulletin & vote.
We care about your privacy.
Read Privacy Policy .
× close